How to Recover Deleted Safari, Chrome Browser History
Summary: Accidentally deleted or lost the search history on Safari or Chrome browser on macOS? Don't worry. This post guides you on various ways to recover deleted Safari and Chrome history on Mac. It also answers common queries related to the browser history issue.
Safari and Chrome keep a log of all the websites you visited in the past, including details of your confidential browsing data on Mac. However, after macOS update, crash, reset, erase, or search history deletion, you lose your favorite bookmarks and other browsing history. Web browsing history is important in many ways. It helps in quick download of your favorite and frequently visited websites. You can also keep track of the browsing activities of other users on your MacBook. And just in case you forget an important website link, search history comes to your rescue.
So, if you are already frustrated by the accidental deletion or loss of Safari/ Chrome browser history on Mac, know how to recover it.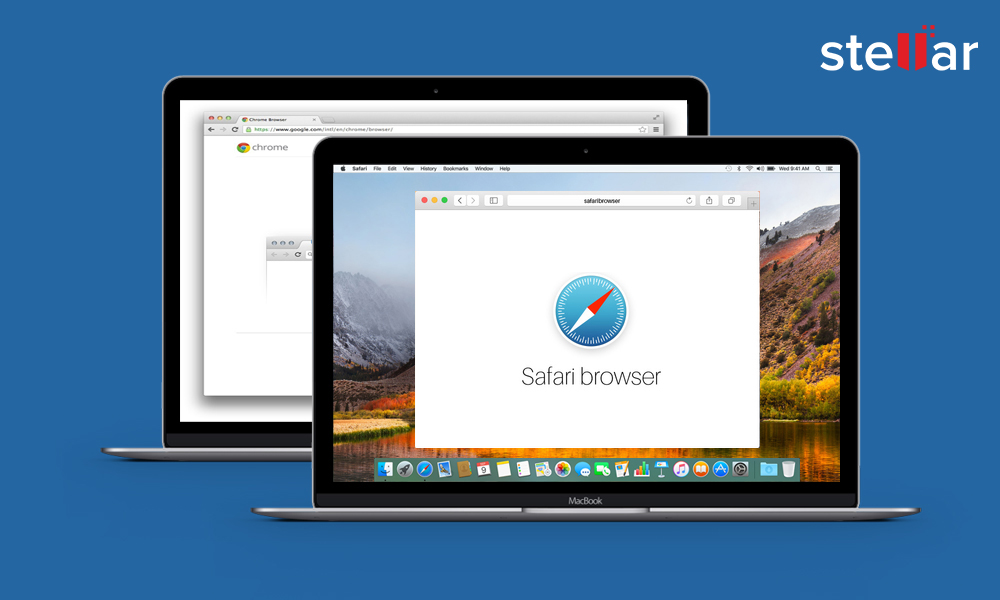 'I accidentally deleted Safari browser history on my MacBook Pro. It contained details of a few important websites I visited last week but don't remember their names or URL anymore. Is there a way to recover or view my lost Safari history? Thanks.'
Can I recover deleted Safari history?
Like any other data, the Safari or Chrome browser history is stored on your Mac SSD or hard drive. So, if you delete the browser history from your Mac, intentionally or accidentally, you can recover it using standard Mac data recovery methods.
Methods to recover browsing history on Mac
The next section describes various methods to recover your deleted Safari and Chrome browser history in macOS.
1. Free Recover Safari history using Time Machine
Time Machine is an incremental backup and restoration application integrated with your Mac. If you have set up your Time Machine backup hard drive, you can restore deleted browser history instantly.
The steps to recover deleted Safari history with Time Machine are as follows:
Quit the Safari application if it is open on your macOS.
Connect the Time Machine backup hard drive to Mac.
Go to Finder > Go > Go To Folder. In the text box, enter the path: ~/Library/Safari/

In the Safari directory, select the History.db file.
On the Menu Bar, go to Time Machine > Enter Time Machine.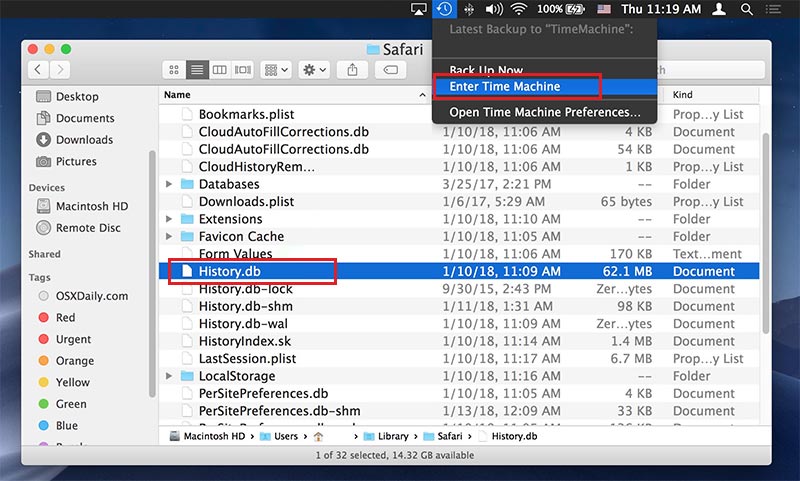 In Time Machine, use the Timeline or Up/Down arrow to navigate to the date that contains Safari history data.
Click Restore to recover deleted browser history.
Now, relaunch Safari, click History from the menu bar, and select Show All History. Verify your restored browser history.
The process of deleted browser history recovery with Time Machine is simple. However, it will work if you have enabled Time Machine backup before deleting browser search history on Mac.
2. Use Google My Activity to recover Chrome history on Mac
Google My Activity helps to rediscover your last search activities. But the option will only work if you have signed in to your Google account before deleting the browsing history.
Steps to recover deleted Chrome history with Google My Activity on Mac:
Sign in to your Google account from Chrome.
Visit Google My Activity.
Your Google activities, such as the web pages you had visited, your locations, YouTube history, etc. will be displayed. You can filter and view your Google activities by date and product.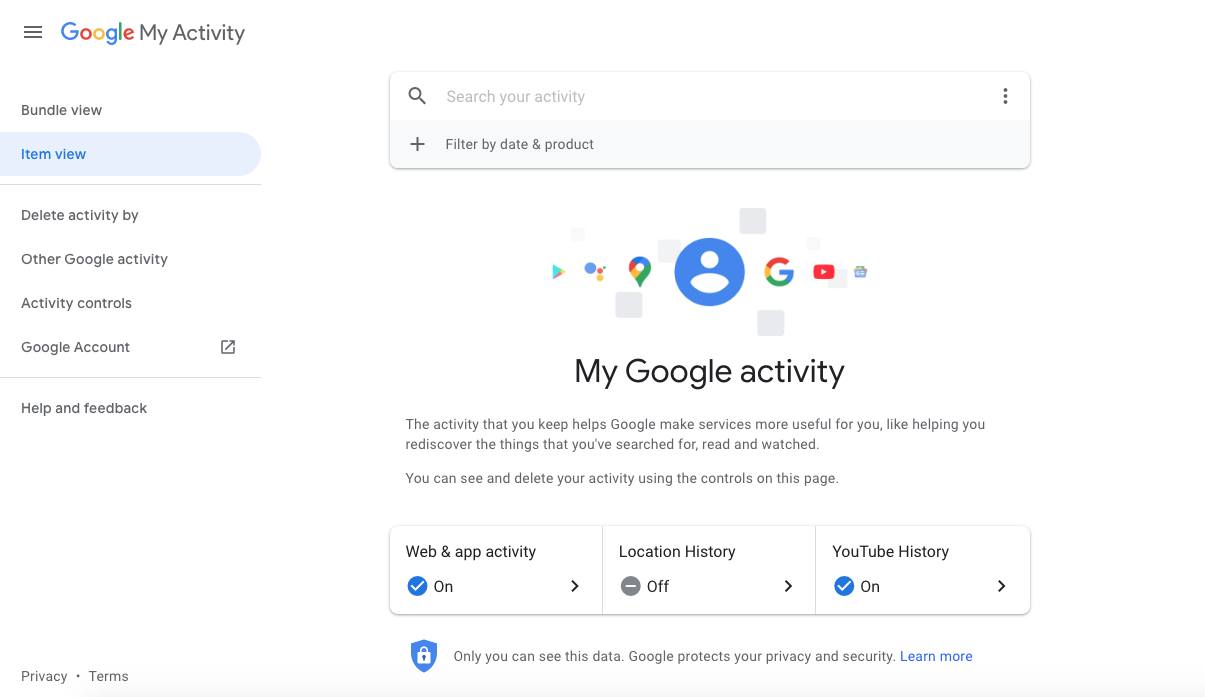 3. Recover lost Chrome history using browser cookies
You can also restore deleted Chrome history with browser cookies on Mac. Browser cookies are files stored on your computer as you surf the web.
Steps to recover deleted Chrome history on Mac with browser cookies:
Open Google Chrome and click on the 3 dots in the top-right.
From the drop-down, click Settings.
Scroll down to Privacy and Security and click Cookies and other site data.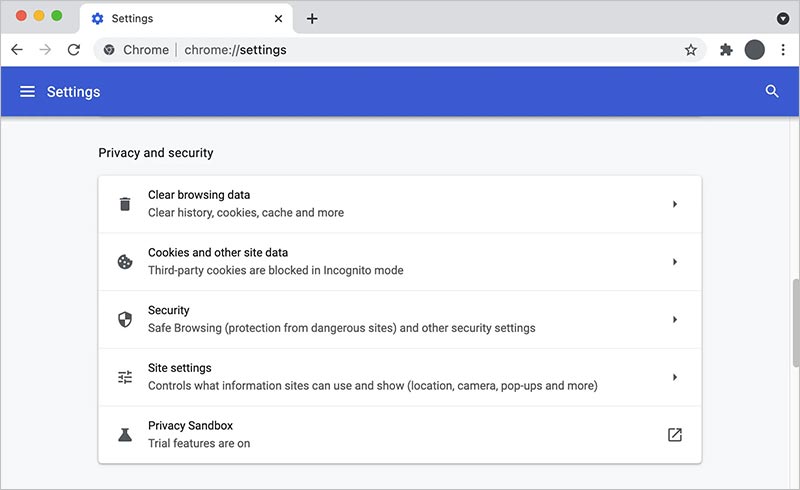 In the next window, click See all cookies and site data.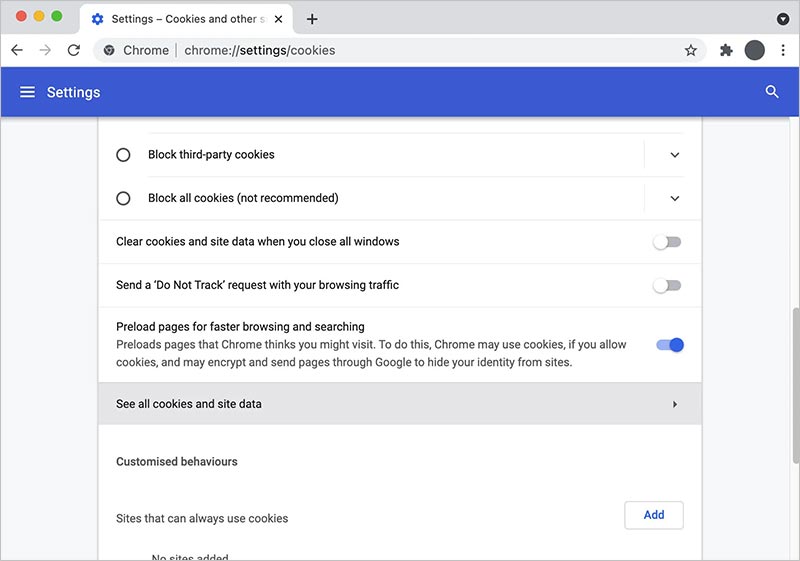 The list of Chrome browsing history cookies appears. Scroll through each and click on the required cookie.
You'll see the domain name of the visited website.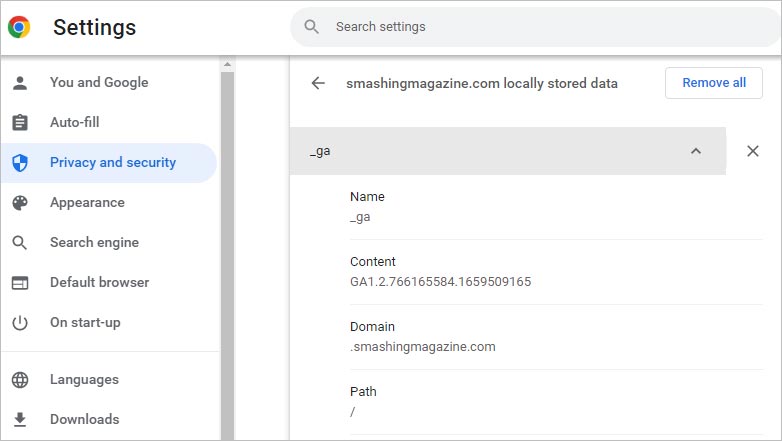 4. Recover deleted Safari and Chrome history with software
Try a free data recovery software for Mac to recover your deleted Safari or Chrome browser history. A recovery software retrieves all the lost or deleted History.db files of Safari, Chrome, and other browsers from your Mac.
History.db is a SQLite database file. You can open it in any SQL database tool like DB Browser for SQLite. The Mac data recovery software is compatible with Ventura, Monterey, Big Sur, Catalina, Mojave, and earlier macOS.
Steps to recover the deleted browsing history files with software are as follows:
Step 1: Download and install Stellar Data Recovery Free Edition for Mac on your MacBook, iMac, or Mac mini.
Step 2: Launch the software, and from the Select What To Recover screen, choose Recover Everything and click Next.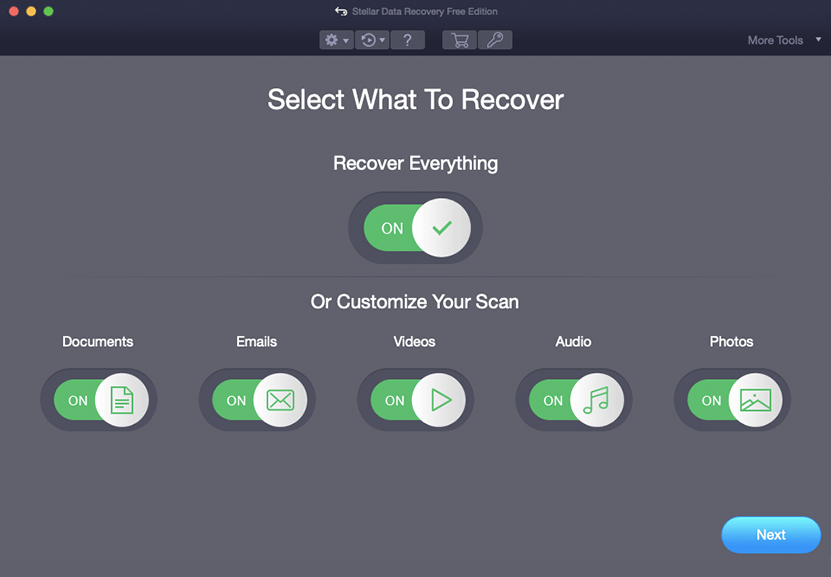 Step 3: From the Select Location screen, select Macintosh HD the startup drive. Toggle on Deep Scan and click Scan. Wait until the scan completes.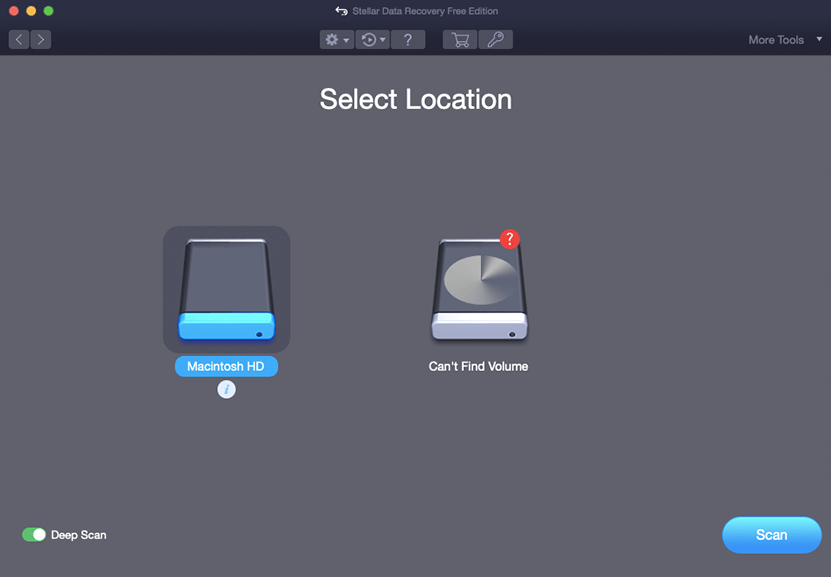 Step 4: Scan result displays the deleted files on Mac. Use the search box to find the history.db files. Select the desired browser history file and click Recover. You can also preview the .db file in text editor in the software.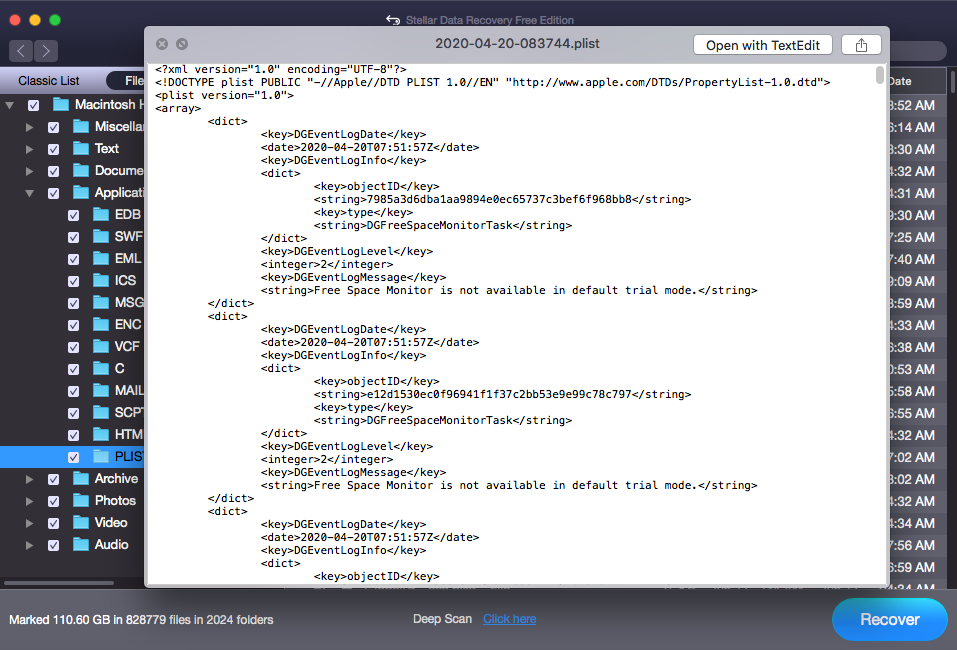 Step 5: In the dialog box, click Browse to specify a location to save the browser history file and click Save.
Next, navigate to the save location to view the browser history file. You can open the Safari history file in DB Browser for SQLite, SQLite Studio, or HeidiSQL etc.
Alternatively, to open the database file in Safari, copy the History.db file to ~/Library/Safari.
Whereas to open Chrome browser history file, copy it to /Library/Application Support/Google/Chrome/Default.
*Stellar Data Recovery Free Edition for Mac allows you to recover up to 1 GB of data for Free. However, to recover unlimited data you need to activate the software. Also, the software comes with a 30-day money-back guarantee.
FAQ
1. How do I recover deleted Safari history on Mac without Time Machine?
In the absence of Time Machine backup, recover deleted Safari browser history using data recovery software such as Stellar Data Recovery for Mac.
2. How do I recover deleted Safari history on iPhone?
You can recover Safari history on iPhone from iCloud backup. If you don't find it in iCloud, use Stellar Data Recovery for iPhone. The software recovers Safari bookmarks and other data in no time from all variants of iPhone.
3. How can I prevent Safari browser history loss?
To avoid loss of Safari browser history, backup browsing history in Time Machine. iPhone and iPad users can turn on Safari backup in iCloud backup and sync to access browsing history across their devices.
4. How can I recover more than 1 GB of data with Stellar Data Recovery software?
To recover more than 1 GB of data, you have to upgrade to Professional or Premium editions of the software.
5. How to erase my browsing history on Chrome?
You can erase browsing history from the Chrome Settings, which lets you delete the browsing history, cache data, cookies, passwords, etc. However, to permanently erase your browsing history on Mac, use a data erasure software that wipes the browsing history beyond recovery by any tool. Learn more.