[2020] 10 Best Mac Data Recovery Software People Ask
Summary: This blog shares the 10 best data recovery software for Mac that come up in most online searches.

1. Stellar Data Recovery Professional for Mac
2. Ontrack Easy Recovery for Mac
3. Softtote Data Recovery Mac
4. Lazesoft Mac Data Recovery
5. Recoverit DataRecovery for Mac
6. Data Rescue for Mac
7. Techtool Pro
8. Tenorshare Data Recovery for Mac
9. Do Your Data Recovery
10. Disk Drill for Mac

Download the free-to-try Stellar Data Recovery Professional for Mac software from here.



You'll find tons of data recovery software online for your Mac. If you aren't sure which software will serve your data recovery needs completely, you should know that an ideal data recovery software should:
Recover all file-formats including photo, audio, video, document & email
Support the latest macOS and all compatible file systems & devices
Provide an easy-to-use interface that recovers lost data in minimum steps
Feature advanced functionality such as recovery from unbootable Mac
Be backed up with the support team to answer all your data recovery queries
Here is the updated list of 10 best Mac data recovery software of 2020 that we curated for you.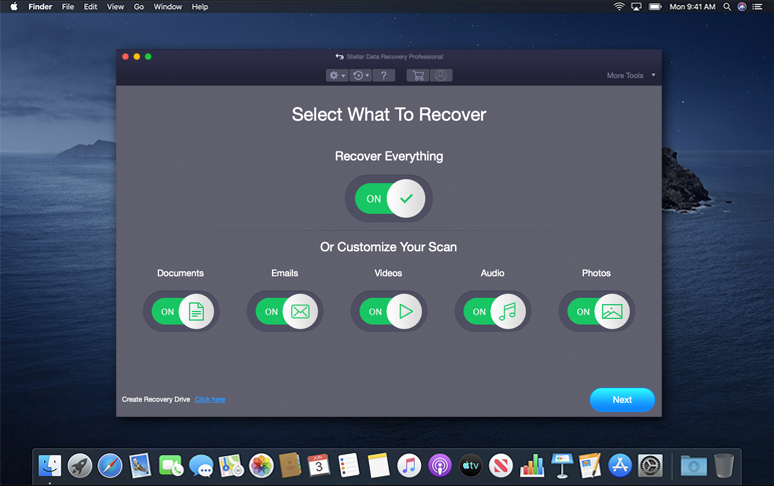 This is hands-down one of the most reliable and all-inclusive free-to-try Mac data recovery software that people mostly pick. Stellar Data Recovery has been serving the world from the past 26 years with complete customer satisfaction.
The software recovers your lost documents, photos, videos, audio files, and emails from any kind of Mac device—MacBook Air, iMac, Mac mini, or their Pro models. The UI of the software resembles the new macOS dark theme, so you'll feel at home.
This DIY tool is replete with some excellent features. For instance, "Create Recovery Drive" makes sure you recover data even from a crashed or unbootable Mac. "Can't Find Volume" ensures that you recover lost APFS/HFS+ partitions and your inaccessible data. And "Deep Scan" assures up to 100% lost data recovery using file signatures.
But that's not all. The tool allows customization of key data-scan parameters including drive area selection, type of data, and file format. You can also access advanced features through the "More Tools" menu. And, the "Monitor Drive" menu option equips you to readily track your hard drive's 'temperature', 'health', and 'performance'.
The laundry list of data recovery capabilities is just enormous—Trash recovery, Time Machine support, encrypted and corrupt hard drive recovery, Boot Camp Partition recovery, and recovery from inaccessible drives/volumes. The software does it all in 3 simple steps—Select, Scan, Recover.
Step 1: Select: Download the trial edition, install & launch it. Select the type of file and location.

Step 2: Scan: Scan the drive for lost or deleted data. Preview, filter & pick out the required files.
Step 3: Recover: Save the recoverable files to your preferred location and verify their integrity.
*The trial version allows free scan, free preview. To recover your data, activate it. Stellar Data Recovery Professional for Mac comes with a 30-day money-back guarantee, so be confident.
The tool supports data recovery in macOS Catalina, Mojave, High Sierra, and older versions. In terms of storage-specific data recovery, it does perfectly well with all types of Mac storage devices, namely external hard drives, SSDs, Fusion Drives, pen drives, and SD cards. Plus, it is compatible with APFS, HFS+, FAT/ex-FAT, and NTFS formatted storage drives.
2. Ontrack Easy Recovery for Mac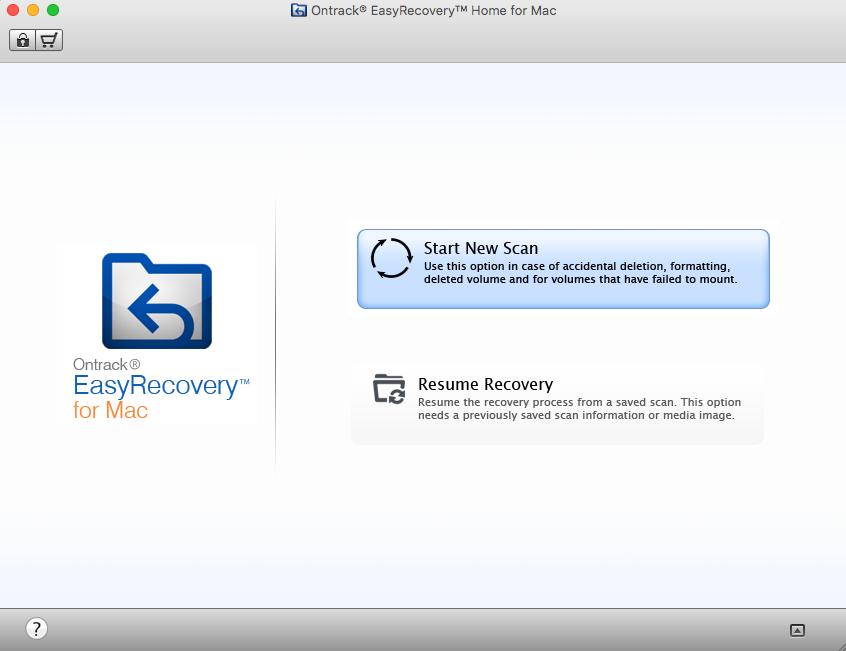 This Mac file recovery software has an easy-to-use interface, which helps you to recover your deleted files either from Mac's internal storage drive or from Apple's external Time Machine backup drive. The software uses advanced scanning techniques to quickly locate and recover your videos, photos, music, etc.
You can use this Mac Data Recovery tool on your various Mac machines, including iMac, MacBook Air, MacBook Pro, Mac Mini, and Mac Pro. The tool provides raw recovery on lost volumes and has the option to stop and start recovery at a convenient time. It supports any APFS data recovery, HFS+, HFS, FAT, NTFS, or exFAT formatted drive and is macOS Mojave 10.14 compatible.
The software allows you to preview recoverable files, create an image of volumes, perform encrypted disk recovery, and get back data from Boot Camp partition. Try out the professional version of the software to recover lost data and monitor hard drive health.
3. Softtote Data Recovery Mac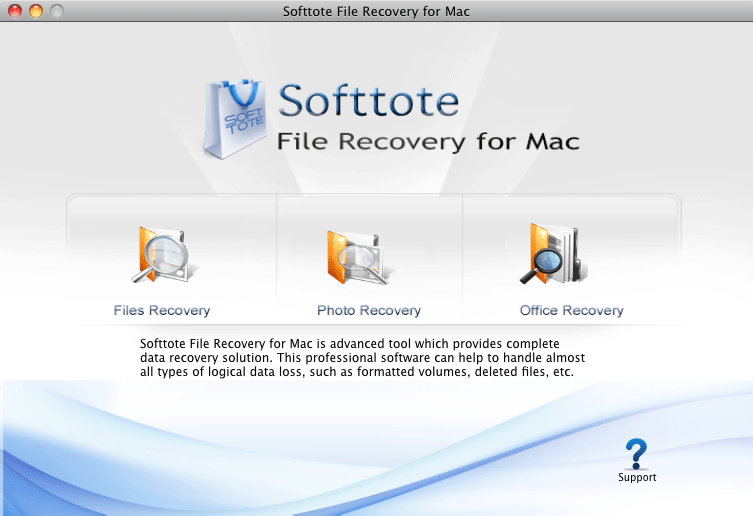 Softtote Data Recovery Mac is one of the best, all-in-one Mac data recovery software for your lost or deleted files, formatted drives, and missing partition. The tool recovers data from corrupt or erased HDD, USB flash drive, camera, memory card, and MP3 or MP4 player.
Some of the notable features of the software include unparalleled ease of use, timesaving and enhanced scanning method, file classification, filter and preview, and raw file searching. Plus, the tool has the option of Photo Recovery, File Recovery, and Lost Partition Recovery.
The utility is compatible with macOS Mojave 10.14 and lower versions up to 10.7. It supports data recovery from HFS+, HFS Wrapper, HFS, HFSX, NTFS, and FAT file system volumes in the original file structure.
4. Lazesoft Mac Data Recovery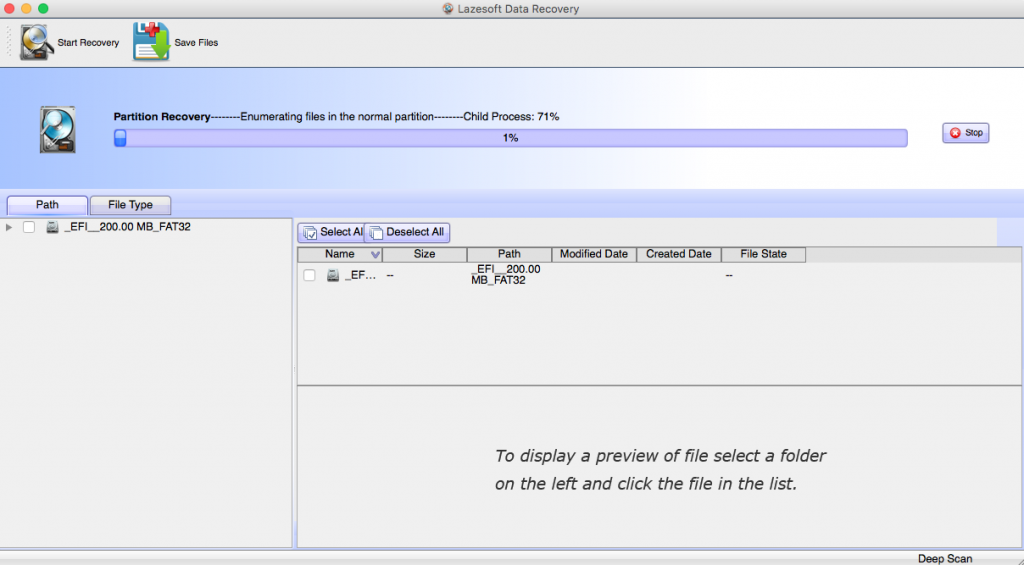 Lazesoft Mac Data Recovery is an easy and powerful free data recovery software for Mac. It can help you recover your lost or deleted documents, music, photos, videos, and applications from hard disk, memory card, USB flash drive, iPod, or any mountable media. The software can recover data even from deleted, formatted, or corrupt partitions.
The software provides unlimited data recovery, dynamic file preview, progress status info, deep scan, and file search functionality. Plus, it comes with free technical support.
The software is compatible with Mac OS X Leopard 10.5 and later. Also, it supports HFS+, HFS, HFSX, exFAT, FAT12, FAT16, FAT32, NTFS, and NTFS5 file systems.
5. Recoverit Data Recovery for Mac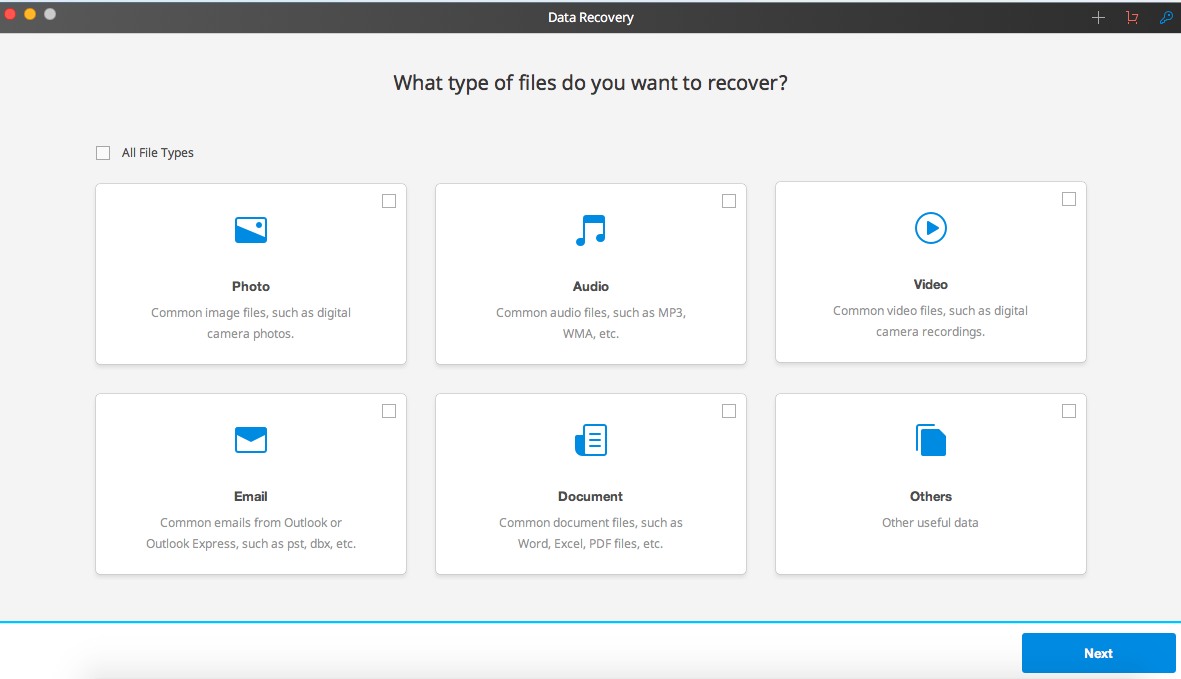 Recoverit for Mac is quite useful & safe to recover your lost data from Mac. It recovers lost office files, graphics, videos, audio, outlook & archive files, and document files from your Mac's internal HDD, external HDD, memory cards, USB flash drive, SD card, etc. The standard version of the software has the option to create bootable media that relieve you in recovering data from a crashed Mac.
You can utilize this software to recover data lost due to,
Power failure, accidental trash deletion on Mac, factory reset with no backup, inaccessible or raw drive, partition error, virus attack, hard disk drive crash, and re-installation or upgrade of the OS.
The software is fully compatible with macOS 10.9 to 10.15 (macOS Catalina). It supports APFS, ExFAT, FAT16, FAT32, HFS+, NTFS, Ext2, Ext 3, Ext4, and other file systems. The software comes with 24X7 professional technical support.
6. Data Rescue for Mac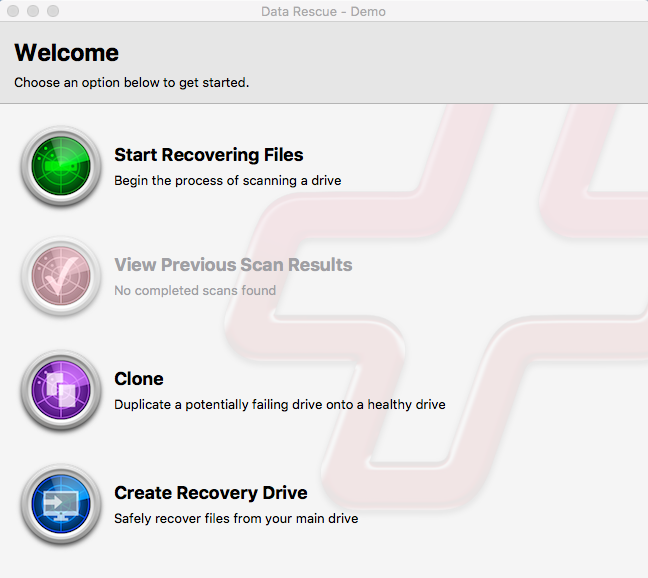 Data Rescue can easily find, preview, and recover lost data, reformatted drive, or deleted files. The software's recovery function works beyond hard drive recovery and provides comprehensive recovery from numerous devices including SSDs, USB drives, SD cards, CF cards, and many more.
The software's interface provides options such as start recovering files, view previous scan results, clone, and create recovery drive. By using the software, you can recover images, movies, audio, mail, documents, text, archives, and different file formats. You can use a quick scan or deep scan mode to scan your storage drive. And, even get email notifications for your current or completed scans and know your duplicate files.
The software is compatible with macOS 10.10 and later versions. But, macOS Catalina 10.15 does not recover its Recovery Drive feature.
7. Techtool Pro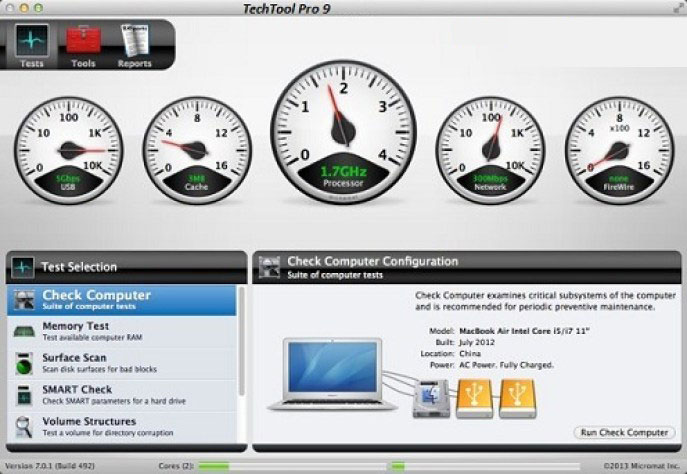 It is a Macintosh utility tool useful to repair, diagnose, and maintain. The software helps you to recover data deleted from trash, rebuilds cache to reduce boot time and other connectivity issues, and manages your system to improve its performance through System Maintenance tools.
The recovery feature of the software comes very handy and helps you to recover corrupted volumes or drives that don't mount. In case of inadvertent deletion, the tool uses the trash history to track the address of deleted files.
The software is compatible with OS X 10.10 and higher versions up to macOS Catalina 10.15. It supports recovery from APFS, Mac OS Extended, FAT32, and exFAT formatted volumes.
8. Tenorshare Data Recovery for Mac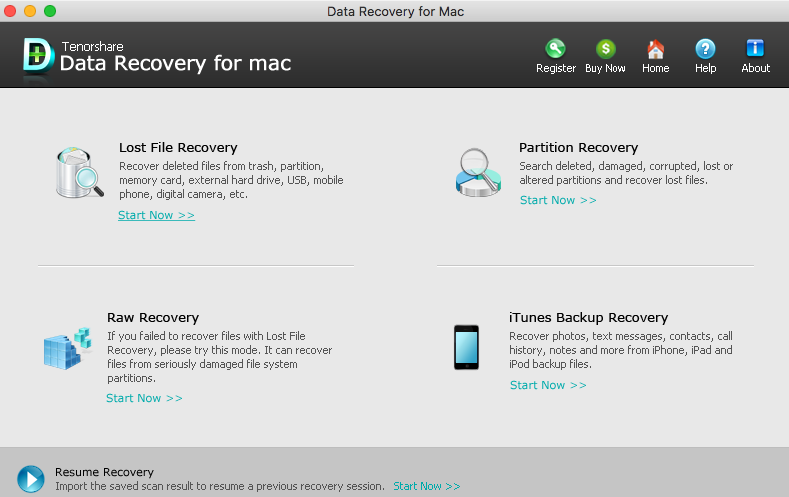 A powerful Mac file recovery software used to recover deleted, lost, and formatted data viz. photos, videos, email, web file, audios, archives, documents, and other files from Mac and external storage devices. The software interface provides lost file recovery, partition recovery, and raw recovery mode.
Data loss situations can occur due to human error, software failure, virus attack, natural disaster, and hardware failure. By using the software, you can handle any data loss scenarios effectively. Also, you can preview photos and audios before recovering.
The software also recovers data from failed Mac, crashed, or dead MacBook. It fully supports macOS Catalina 10.15 and other lower versions. And is compatible with APFS, HFS+, FAT32, and exFAT. Moreover, it is backed by a 24X7 help center.
9. Do Your Data Recovery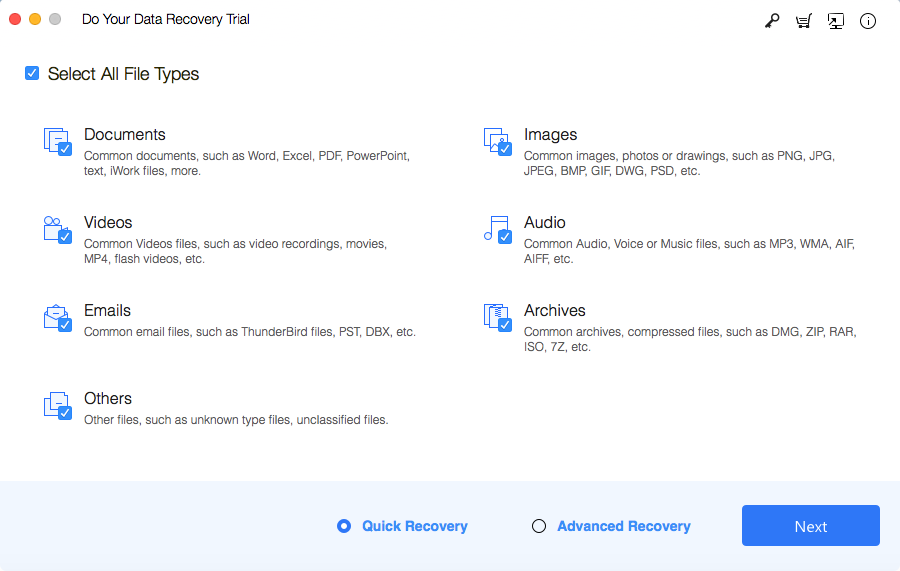 Do Your Data Recovery software recovers data lost from Mac desktop, laptop, hard drive, removable media, and digital devices due to deletion, formatting, wrong operation, OS crash, virus attack, and other unknown reasons. You can launch the software, scan for hard drive or device, and recover lost files immediately.
The tool's wizard-based interface is easy-to-use. It allows save & resume recovery, search & filter files, and permits preview of recoverable files before saving. You can use the software to recover from all types of data, including documents, folders, photos, videos, audio or voice files, archives, and emails.
The software is compatible with macOS Catalina 10.15 and lower versions up to 10.7. Moreover, it supports data recovery from APFS, HFS+/HFS, FAT 12/16/32, exFAT, NTFS, Ext2/3/4, and other file system formatted storage drives.
10. Disk Drill for Mac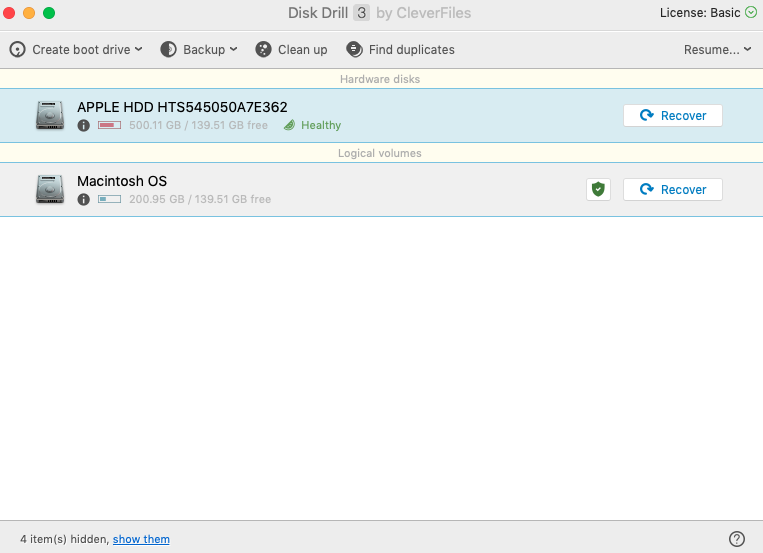 This DIY recovery software recovers data even if Mac's internal or external hard drive has trouble in accessing the data. With over 200+ file types, the software engine is powerful enough to retrieve music files, photos, videos, and other data.
You can use the software to rescue data even in case of a corrupted or missing files system. The GUI of software is very easy-to-use, and its Recover button can get back all your deleted data.
The software cleans up Mac, finds duplicate files from a storage drive, backs up data, creates bootable USB drive, protects data with recovery vault, monitors drive's health, and analyzes disk storage.
The software is macOS Catalina ready. And, it supports APFS, HFS, HFS+, FAT, FAT32, ex-FAT, NTFS, or EXT3/EXT4 file systems.
Finally
The top 10 Mac data recovery software of 2020 brings forth significant features to provide you complete data recovery benefits. So identifying the right one based on your specific data recovery needs and circumstances out of these is rather easy. For example, if you are using a Mac that runs macOS Catalina, then you would need to evaluate only those data recovery software that supports Catalina, and, also, to what extent.
What all OS, file systems, storage devices, and data loss scenarios does the software works in, would be a few other important factors to consider. Another key aspect is the ease of use. A software that's easy and completely DIY would make a better choice than the ones that demand technical proficiency.
And then how well the overall value stands, meaning, which software brings the best value for your money. It's better to have software that not just addresses your present data recovery needs but would also rescue you from data loss incidents that can happen in future. So, proactive drive monitoring, cloning, and disk imaging should be the add-on features to consider.
Was this helpful?