Summary: Stellar Repair for Video for Mac utility is now macOS Sierra 10.12 compatible, thus allowing users to fix corrupt videos on MacOS Sierra their favorite videos that got damaged due to varied reasons.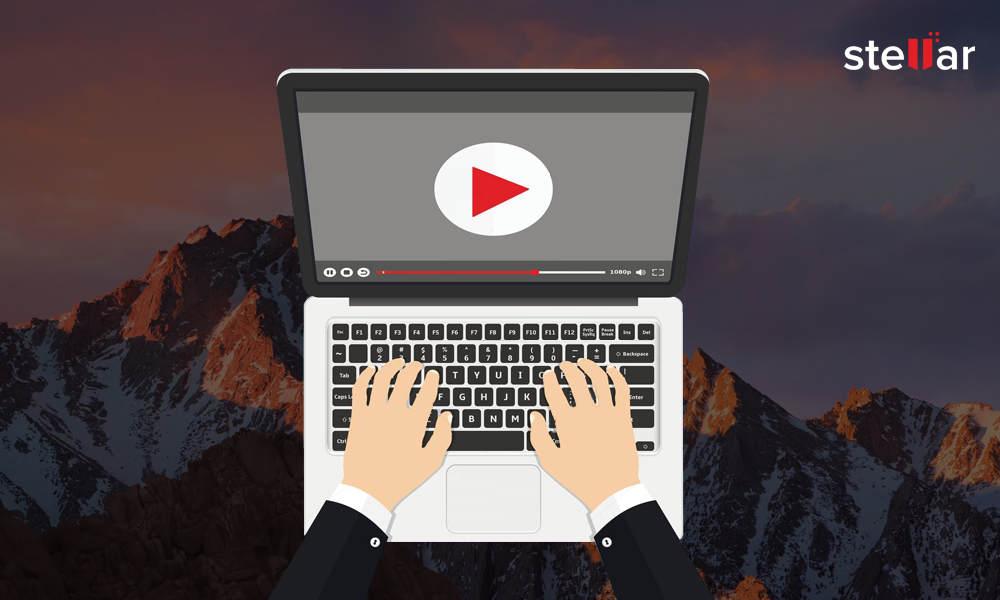 Video files aren't downloaded from the web but created at your end through a DSLR, Web-Cam, or a Drone Camera. These videos could be anything – your child's first birthday bash, college farewell, alumnus, trips, vacations, boating, fishing, and sky-diving, etc. A decade later, these videos will take you down memory lane to make you feel the same joy you once had during that event. Of course, to enjoy these videos a decade later, it is highly important that they are preserved efficiently. Video files have numerous delicate file components that could get damaged or corrupt with the flow of time. Furthermore, you should also be careful that the videos aren't deleted or erased without having them backed up properly.
Repair corrupt videos  on macOS Sierra
Recover deleted videos  on macOS Sierra
Scenario
Your favourite videos files comprising MP4, MOV, M4V, M4A and F4V, etc. may have become unplayable on macOS Sierra 10.12 due to the corruption of sound, loss of the header file, damaged slider, video-movement corruption, etc. Each time you double-click your MP4 or MOV video, the Quick Time player throws back the message "QuickTime can't open filename.mp4" or "QuickTime Player Screen goes Black". Similarly, you try to launch the video file in another media player, say, "VLC" hoping that this time it will be played without any issue. However, like QuickTime media player, VLC too addresses with an error stating the file couldn't be played.
In a parallel scenario, your MP4 or MOV file is playable on macOS Sierra's VLC, QuickTime, or any other video player. But, the file is playable partially, meaning either the audio or the video components of the files are too corrupt to play properly.
Similarly, there could be multiple factors leading to the corruption of AVI, ASF, WMV, MKV, FLV, DIVX, WEBM, MJPEG, MPEG, AVCHD, MTS, MOV, MP4, 3G2, 3GP, M4V and F4V files on macOS Mojave 10.12.
Solution for fixing Corrupt Videos on MacOS Sierra 10.12
Stellar Repair for Video application has the capability to repair the above-mentioned corruption of the video files. Fortunately, you can now repair the videos damages on your latest macOS Sierra 10.12 by downloading Stellar Repair for Video 4.0 utility.
Other than the macOS Sierra support, the mentioned video repair application for Mac is compatible with OS X Lion, OS X Mountain Lion, OS X Mavericks, OS X Yosemite, OS X El Capitan, MacOS 10.13 High Sierra, MacOS 10.13 High Sierra, MacOS 10.14 Mojave and MacOS Catalina 10.15. The support for OS X Snow Leopard is discontinued from the video repair utility version 2.0.
The support for Windows 10 is already available in the Stellar Repair for Video for Windows  application. If you are looking to repair corrupt video files using a Windows 10 or below system, then visit this web page for more.
The Bottom Line
MacOS Sierra 10.12 along with MacOS 10.13 High Sierra, MacOS 10.13 High Sierra, MacOS 10.14 Mojave, and MacOS Catalina 10.15 supports are added to the 'Stellar Repair for Video ' application is going to be a cornerstone in helping users fix the various corruptions of their video files.