Leverage Stellar Data Recovery Professional for Mac to recover permanently deleted files from Trash on macOS. This file recovery tool scans your start-up disk including the trash bin to recover deleted files such as the – Documents, Videos, Photos, Emails, Audio and many more.
Whether you delete data from your Mac's Trash using the Command + Shift + Option + Delete or Delete Immediately option, your files are deleted permanently from macOS. This is when the Stellar Data Recovery Professional for Mac appears.
Stellar Data Recovery Professional V9.0 is a helpful Mac file recovery tool specially designed to recover permanently deleted files be it pictures, videos, audio, spreadsheet, PowerPoint, Word, emails, applications, etc. from Trash.
Further, the software recovers permanently deleted files from an external hard drive.
Download & install the Software for macOS trash recovery

Follow the Steps to Recover Deleted Files from Trash
1. Run the software and select the desired option from the 'Select What to Recover' interface.
2. Select the hard drive i.e. Macintosh HD since Trash is located on the start-up disk and data needs to be recovered from here. Toggle Deep Scan to start scanning.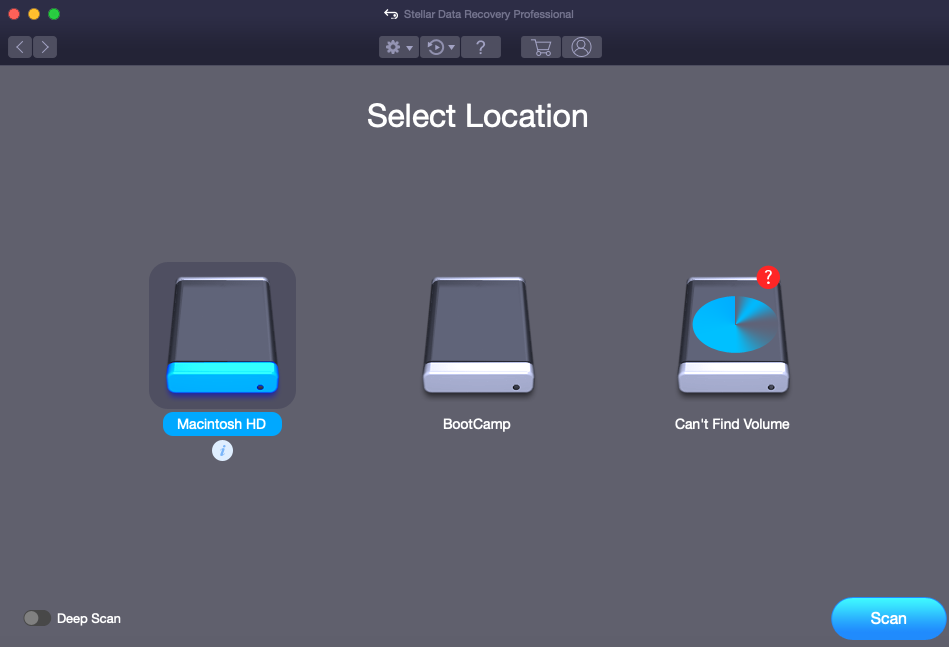 Allow the Scanning process to complete successfully.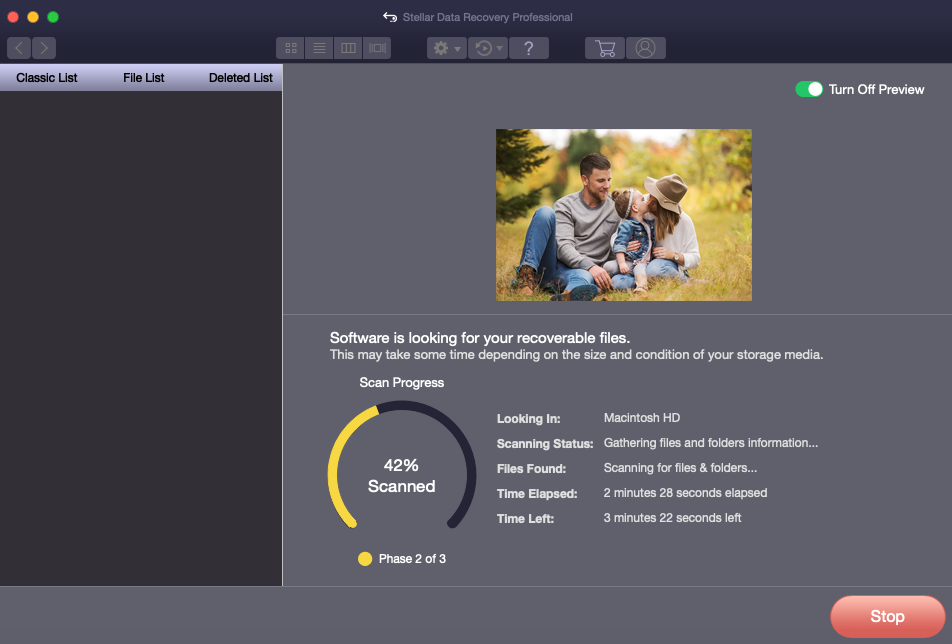 3. After successful completion of scanning, the software lists all the recoverable files and folders present in the Macintosh HD in a Tabbed view of scanned Tree – Classic List / File List / Deleted List
4. Choose a desired file or folder to launch Preview Select preferred files or folders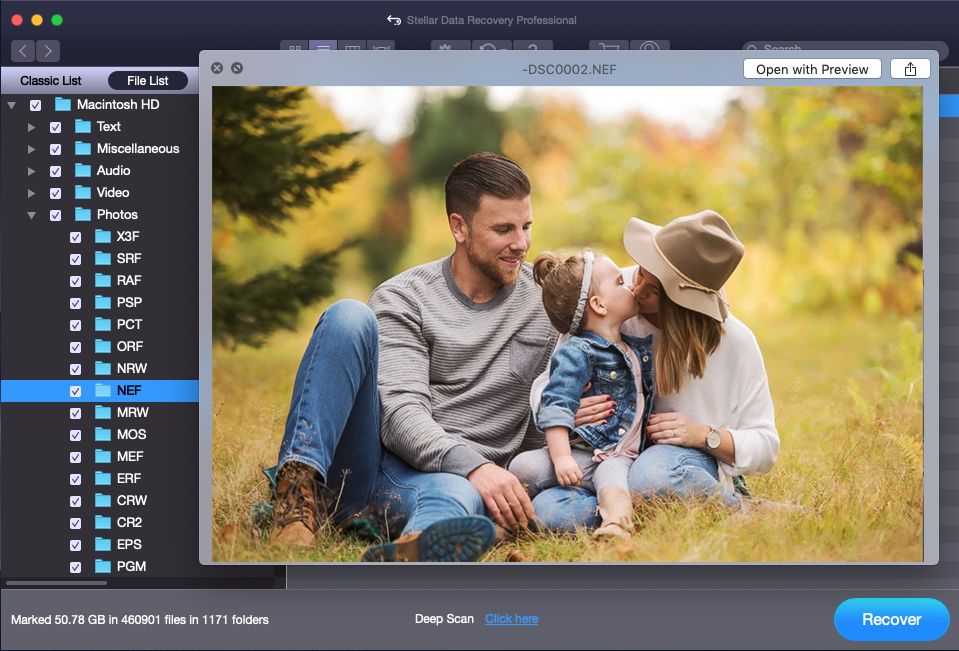 5. Click Recover and state a Destination to start saving the recoverable files to another drive.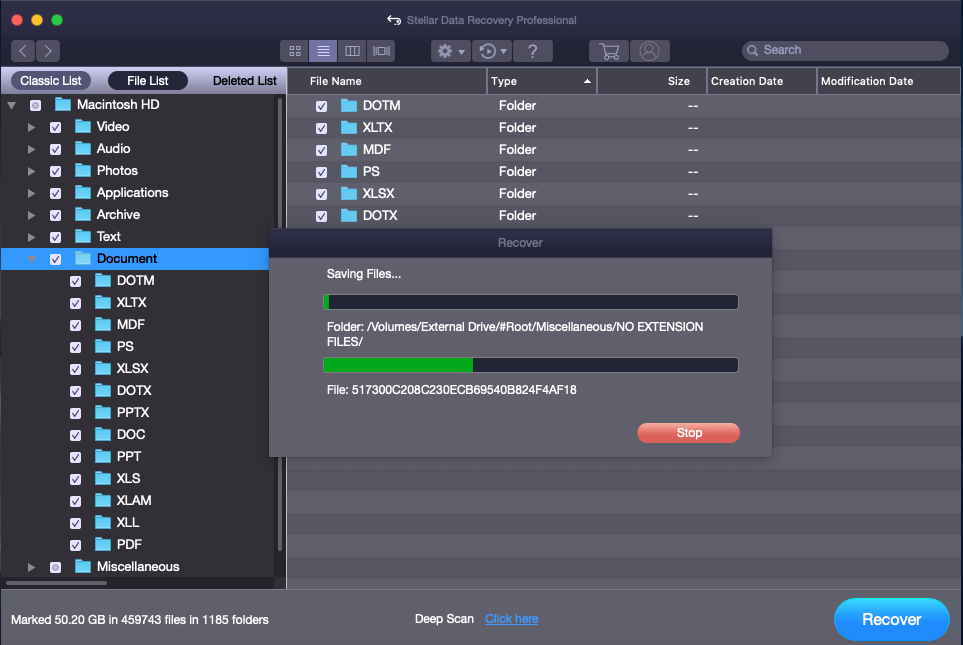 This completes the Mac Trash files recovering process.
You need to activate the Stellar Data Recovery Professional for Mac to save the recoverable files to another destination. Watch the below video to register the Stellar Data Recovery Professional on Mac: