Summary: MacBook Pro 2018 is the most powerful MacBook till date, with 8th generation Intel 6-core and quad-core processors, 32 GB RAM, 13/15-inch retina display, and up to 2/4 TB of SSD storage. It has a built-in T2 security chip for encrypted storage and secure boot.

Despite its fantastic configuration, the MacBook Pro 2018 is not immune to data loss situations. This article lists down a few data loss situations for MacBook Pro 2018, and helps you with methods/software to recover the lost or deleted data.


How you may lose data from MacBook Pro 2018?
Here're a few common situations:
1. You may have accidentally emptied the Trash
2. Formatted the backup disk connected to your MacBook 2018
3. Replaced files mistakenly, by using the copy-paste command
4. The APFS file system on MacBook Pro 2018 SSD or external drive has got corrupt
5. Time Machine backup disk is unable to restore your lost data
6. Logic-board or SSD failure
Note: This article doesn't deal with MacBook Pro 2018 data recovery from hardware failure such as the logic board or storage media.
How to recover lost data from MacBook Pro 2018?
Method 1: MacBook Pro 2018 Data Recovery by Using Time Machine
Note: This method requires Time Machine backup for data recovery. This data recovery method is not applicable if you didn't set up Time Machine on MacBook Pro 2018, or in case the backup is corrupt/not updated.
If you have Time Machine set up, follow these steps to recover lost or deleted data from MacBook Pro 2018:
1. Open Time Machine application from your macOS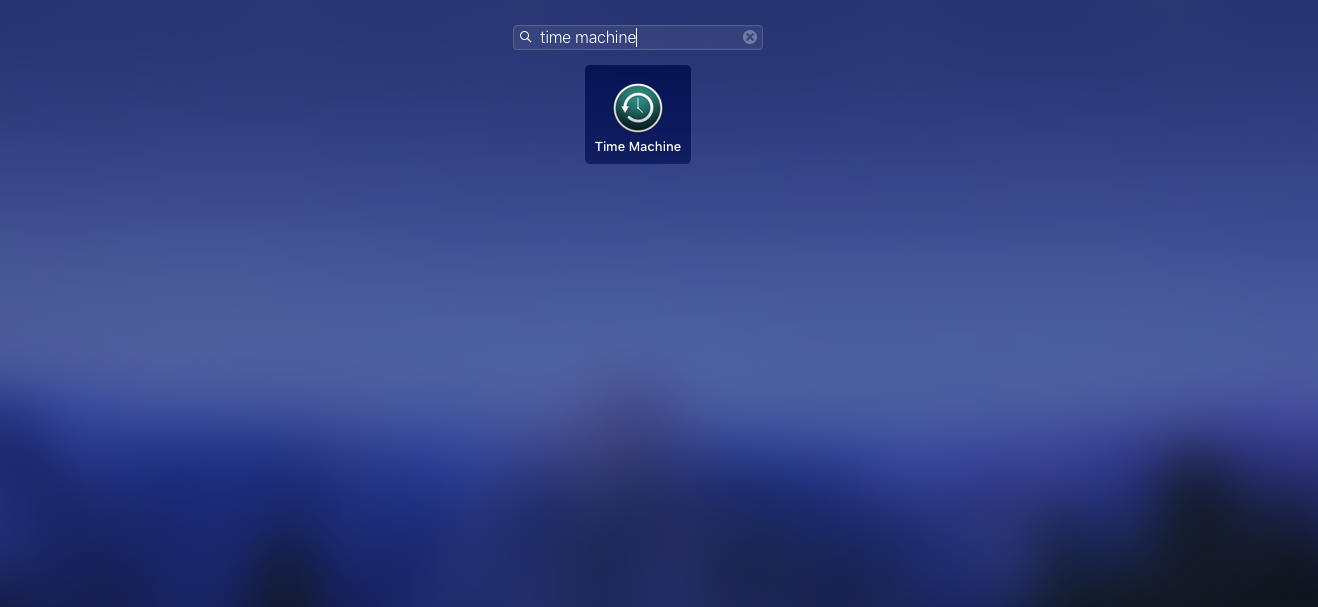 2. Navigate to the time when the data were available on your Mac
3. Search the files from the Time Machine
4. Preview the file by pressing Space Bar key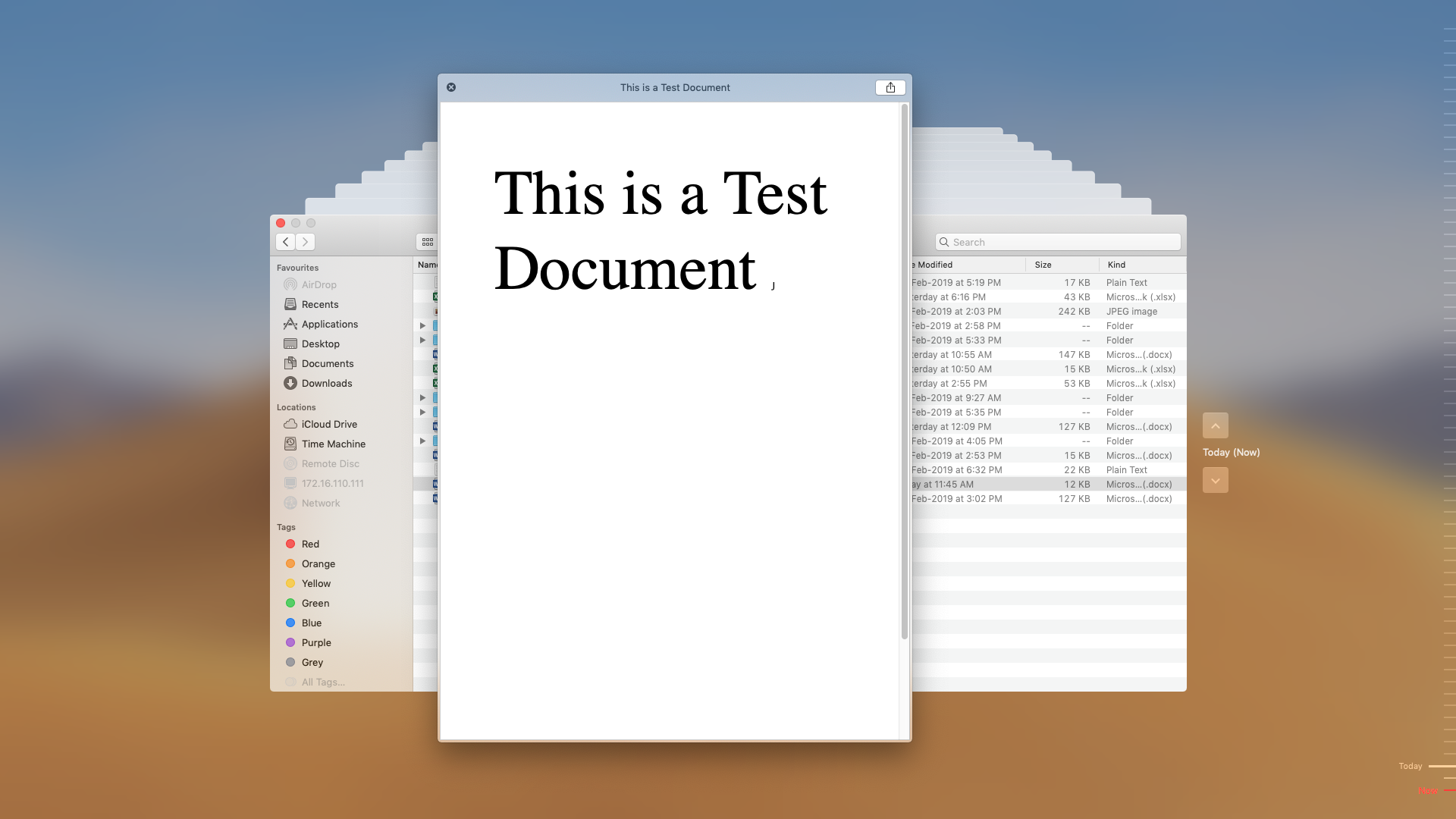 5. Select all the required files and click Restore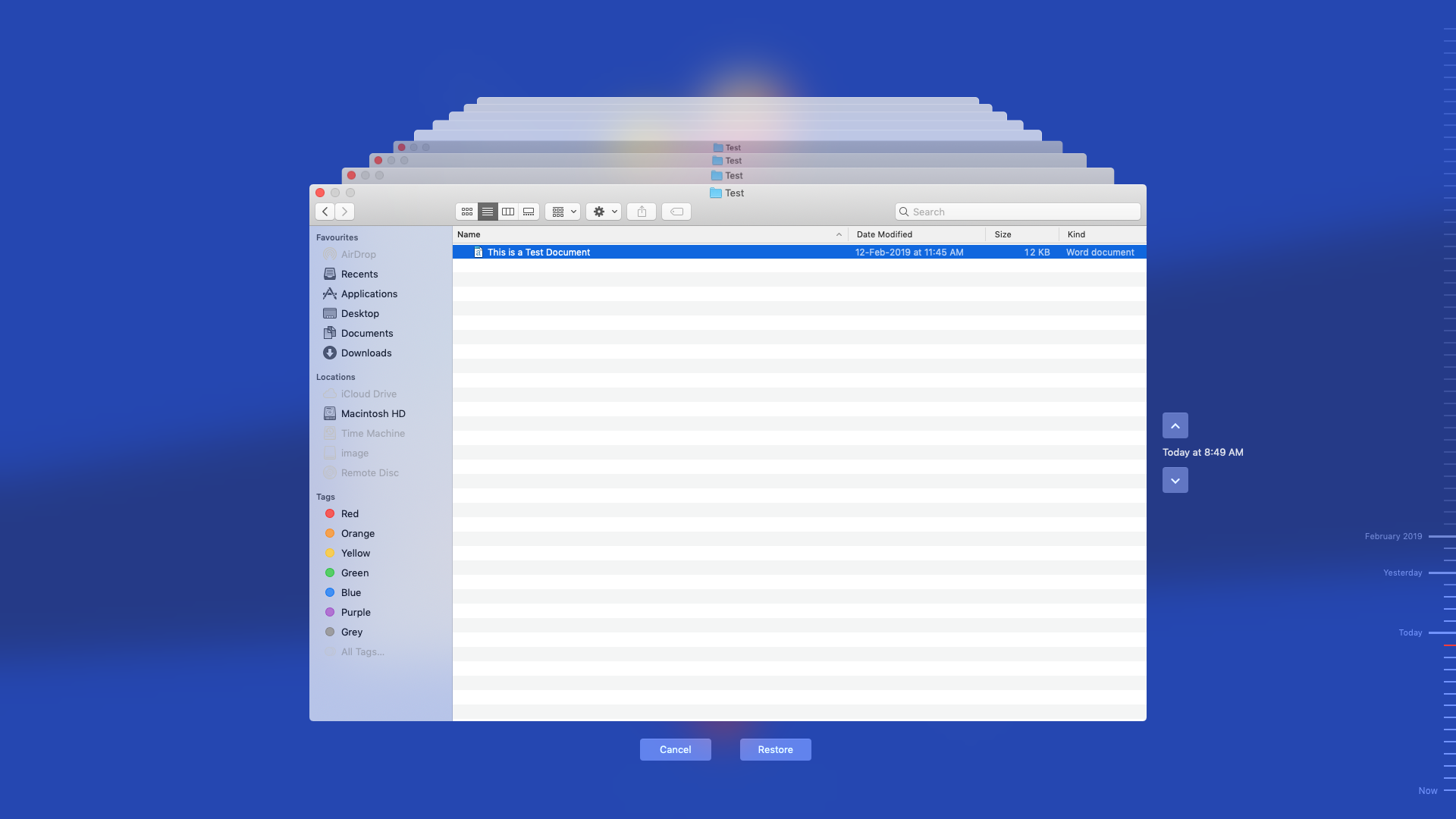 Time Machine effectively recovers erased or deleted files form MacBook Pro 2018 SSD. However, Time Machine may not recover deleted items in case you had specified several files/folders to be excluded from Time Machine settings.
Method 2: MacBook 2018 Data Recovery by Using Data Recovery Software
Besides Time Machine, data recovery software is another effective option to restore lost data from Mac. It complements Time Machine, as having a data recovery software gets you a 'well-rounded' solution to deal with a majority of data loss situations. Also, running a DIY software is easier than Time Machine to recover data. Following are the steps to use Stellar Data Recovery Professional, a software that specializes in data recovery from macOS devices:
1. Download Stellar Data Recovery Professional on MacBook 2018
2. From the Select What To Recover screen, opt for the required file type and click Next
3. From the Select Location screen, specify the MacBook Pro 2018 SSD wherein data loss occurred
4. For a rigorous search of the storage location, toggle on Deep Scan and click Scan
5. From the scan list, preview the files and select all those that are essential
6. Click Recover and provide a location to save the recoverable data
7. Click Save and wait till the recovery of the data is complete
Watch the video for detailed information about the usage of the software.
Conclusion
The article shared common data loss situations you may face on MacBook Pro 2018, and the different methods to recover deleted data from MacBook Pro. In case you had set up Time Machine, then use it to restore the deleted data from backup. But, many users often don't set up Time Machine (at least not until a data loss situation arrives); so, better set it up now and avoid future data loss.
To recover deleted data without Time Machine, use a Mac data recovery software. Software such as Stellar Data Recovery Professional for Mac provide DIY utility, and are feature-rich to help you in a variety of data loss situations. The software performs Trash recovery, Formatted disk recovery, APFS data recovery, Time Machine recovery, and more. Take a free software trial to ascertain the utility; the free trial scans and previews all the recoverable data.
Note
: Replaced or overwritten files are impossible to recover with any Mac data recovery tool. Further, data loss due to logic-board failure or SSD physical damages is best addressed by data recovery services and not software.
Read: How to Set Up Time Machine on MacBook Pro 2018

Read: How to Recover Data from Earlier MacBook with Stellar Data Recovery Professional