Whether a beginner or a seasoned photographer, you may have come across damaged or corrupt photos.
Often, photo corruption can occur for various reasons, like improper handling of your digital camera, bad sectors on the storage media, SD card corruption, broken card reader, interruption during data transmission, etc.
However, you can use various photo repair online tools like Wondershare Repairit, Fotor, PhotoBooth, or JPG.Repair to fix your images.
These online photo repair tool claims to be the best, but they have some shortcomings and major security issues. If you wonder how these photo repair online tools work, read on!
An online photo repair tool works by first uploading the damaged picture to the server of the online tool; the tool will take a few minutes to upload, and you can apply manual fixes to the images. After that, the file is ready for download. These tools are mainly known for enhancing photos rather than repairing corrupted ones. Moreover, these tools don't support batch repairing of photos. Lastly, using these tools doesn't guarantee data privacy, making you vulnerable to cyber-attacks.
This is why you should opt for a secure photo repair tool like Stellar Repair for Photo to repair corrupt or damaged images.
Looking for a Substitute to Online Photo Repair Software?
Stellar Repair for Photo is the best alternative for several online photo repair software to fix corrupted, damaged, distorted, pixelated, and greyed-out pictures. It is an advanced tool that assists you in repairing corrupted JPEGs and other RAW photo formats without compromising their visual fidelity. The photo repair software has a simple and intuitive user interface, making it suitable for novice and advanced users.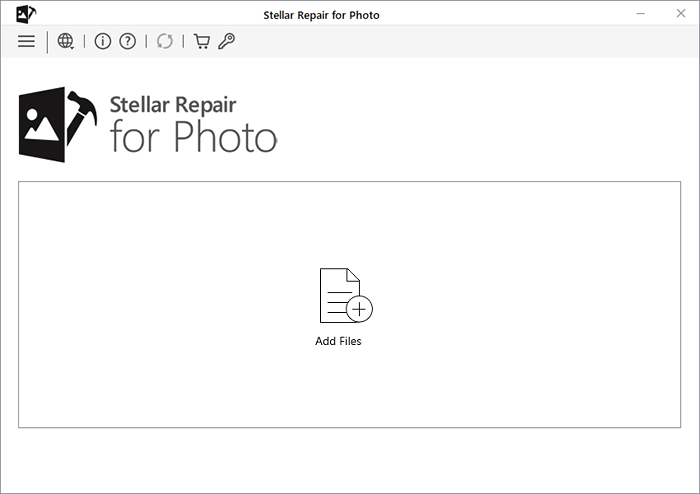 The primary function of this software is to repair corrupt or damaged photos captured and stored in a large variety of devices. Whether your photos are captured from camcorders, CCTV, digital cameras like Nikon, Canon, Sony, etc., or smartphones, the tool can repair them. The software can repair pictures stored in HDDS, SSDs, USB flash drives, or various SD, microSD, and CF cards.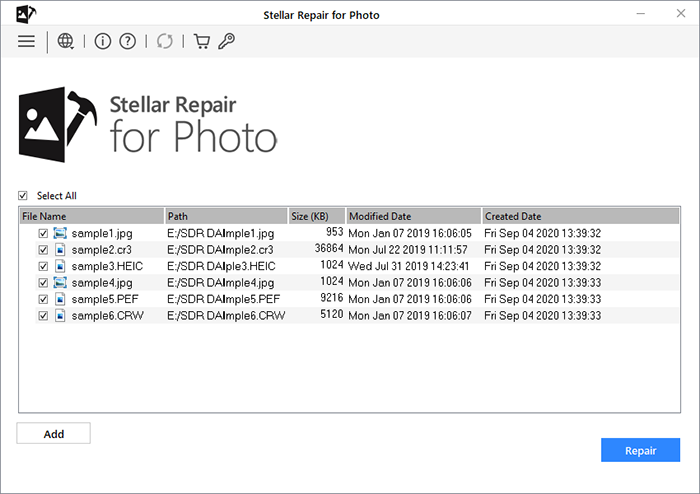 This software is compatible with Windows and Mac systems, ensuring broad user usability. Stellar Repair for Photo has top-notch file format support –it repairs JPG/JPEG, HEIC, MXJPG, and other raw photo formats like ARW, CR2, CRW etc. This tool can simultaneously repair multiple photos of the same and different formats, which saves you significant time and effort. With just one click, you can repair a handful of corrupted photo files.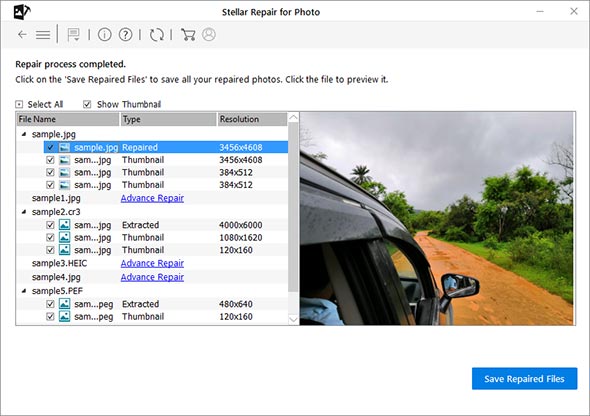 Stellar Repair for Photo lets you Preview the repaired photos and their thumbnails before saving, ensuring that the original file structure, integrity, and quality of the picture remain intact. After that, save the repaired images at any location of your choice or the source destination. Moreover, the thumbnails of all repaired images are saved in a separate folder.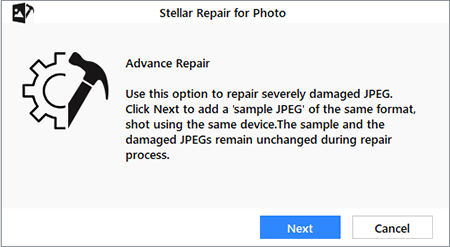 The software includes a notable Advance Repair feature that lets you repair severely corrupt photos using a sample file – a good, openable photo captured from the same device in the same file format as your corrupted photos. Stellar Repair for Photo uses sample file information like file type, ISO, resolution, device, etc., to repair corrupt images.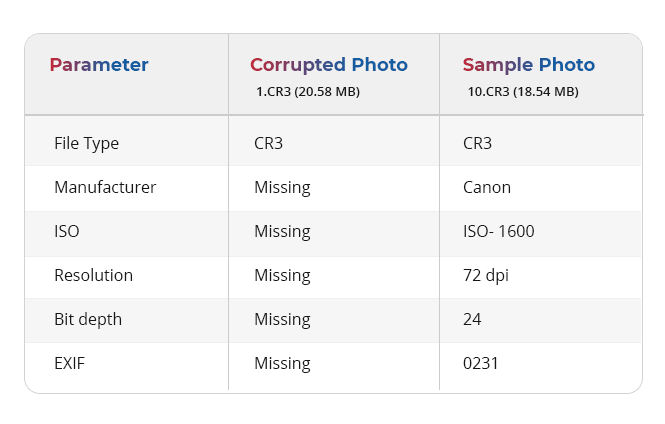 If your photos are severely corrupt beyond repair, the Advanced Repair feature of Stellar Photo Repair software extracts the embedded thumbnails of the file.
Unlike other online photo repair tools, Stellar Repair for Photo guarantees 100% data privacy. You can add corrupted photo files from local storage directly to the software interface to repair them in a fully secure manner. Further, it comes with multi-language support comprising English, Deutsch, Français, Italiano, Español, Japanese, Korean, and others.
Stellar Repair for Photo is undoubtedly one of the most reliable and advanced photo repair tools. Further, let's check the pros and cons of this software.
Pros:
Simple and straightforward interface.
Repair unlimited photo files.
Repairs multiple photos in one go.
Preview repaired photos before saving.
Advance Repair for severely corrupt photos.
Extract thumbnails of images that are severely corrupt beyond repair
Guarantees 100% Data Privacy.
Cons:
The free version does not allow saving the repaired photos.
Conclusion
If you're a casual user or professional photographer, Stellar Repair for Photo is one of the best alternatives for online photo repair tools you will find. Its Advanced Repair feature lets you repair severely corrupt photos easily using the sample file.
Moreover, the tool easily repairs corrupt, damaged, or distorted photo files of varying formats.
FAQ
1. Where is the repaired photo file saved after repairing it with Stellar Repair for Photo?
You can find the repaired photo at your desired or custom location.
2. What size of 'Sample file' is required to fix a corrupt photo file?
No size limitation is required for the sample file to fix damaged photos.
3. Is it safe to repair photos online?
No, it is not safe to repair photos online, as there is always the risk of data theft and malware intrusion.
4. How long does it take to repair photos online?
The time taken by the tool to repair photos online depends on the size of the photo, the severity of corruption, and internet connectivity.