So what exactly is the file shredder software for mac? Shredders are designed to securely remove a file and make sure that no one can restore it. Or gain access to the information that you wanted to destroy completely.
File shredder software overwrites and scrambles the original file name and then truncates the file size to nothing before eventually unlinking it from the system. Thus, by overwriting the information, you destroy its presence on your computer. The most effective algorithm, according to experts, is Peter Gutmann's, which employs 35 rewriting cycles.

After that, the required files are deleted.

6 Best File Shredder Programs for Mac
This list of applications below has various features, capabilities, and data removal algorithms that ensure impossible data recovery through specialized software.
1. BitRaser File Eraser
BitRaser File Eraser is a secure & permanent file shredder application for mac & windows operating systems that deletes confidential files, folders, volumes, saved login passwords, and other data stored on a laptop, desktop, or server, excluding the possibility of data recovery.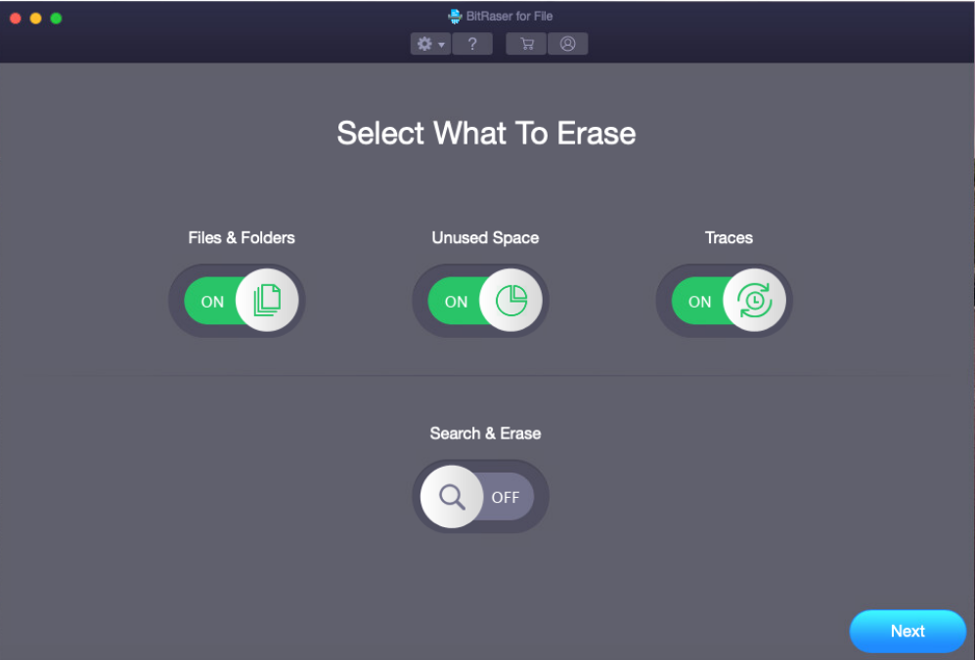 Features
Securely delete sensitive data.
Erases files automatically (if set up).
Securely wipes unused disk space.
Erases sensitive hidden app data.
Price
BitRaser File Eraser Mac - $29.99.
| | |
| --- | --- |
| Pros | Cons |
| Prevents unauthorized removal (by password protection) | No free trial |
| Deletes all files in a single click | |
| Erases application traces from Mac device | |
| Works on Macs with M1 Chip | |
2. Permanent Eraser
Permanent Eraser is a free file shredder tool that can erase an entire hard drive's information at once. Permanent Eraser provides a variety of removal methods and can be used to schedule data-deletion tasks.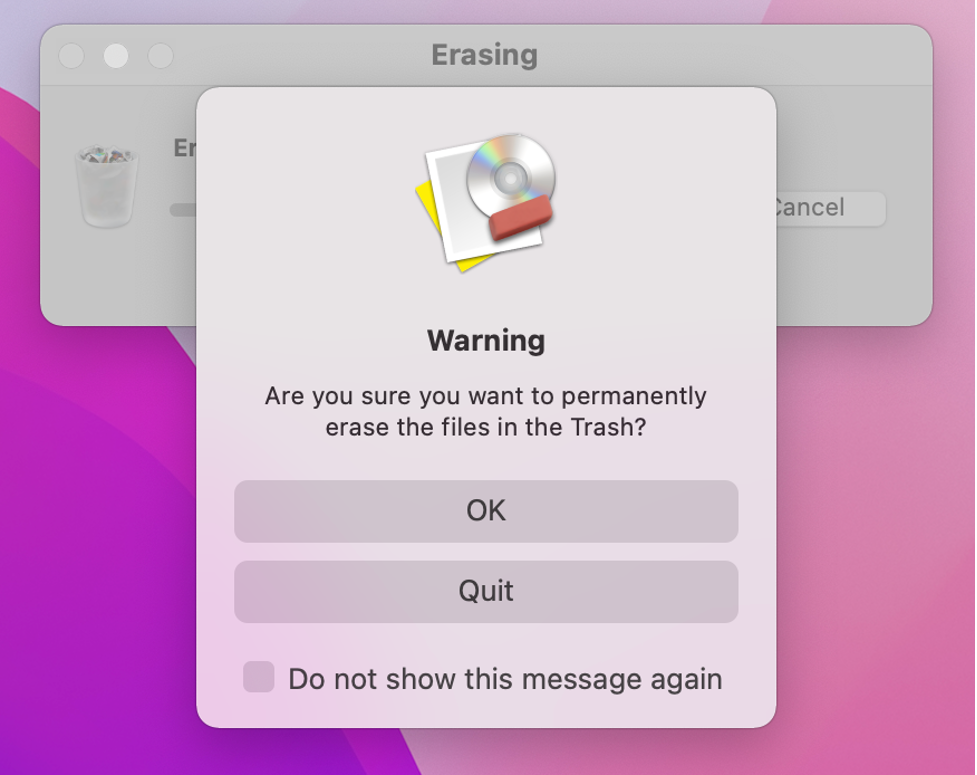 Features
Removes files using the Gutmann Method.
Deletes the files in your Trash folder.
Erases CD/DVD-RW.
Before files are deleted, a warning message appears (Press the Option key to bypass this warning).
Removal Scheduling.
Price
| | |
| --- | --- |
| Pros | Cons |
| 35 Pass-Gutmann: overwrites your data 35 times | Not recommended for SSDs |
| It's impossible to recover files after they've been deleted | |
| Erases CD/DVD-RW | |
| Quick removal feature | |
3. AweEraser for Mac
AweEraser is a specialized file shredder software used to delete data securely and prevent another app from recovering it. With AweEraser you can not only shred confidential files, wipe free disk space, but uninstall apps and drivers, and clean up all traces of online activity.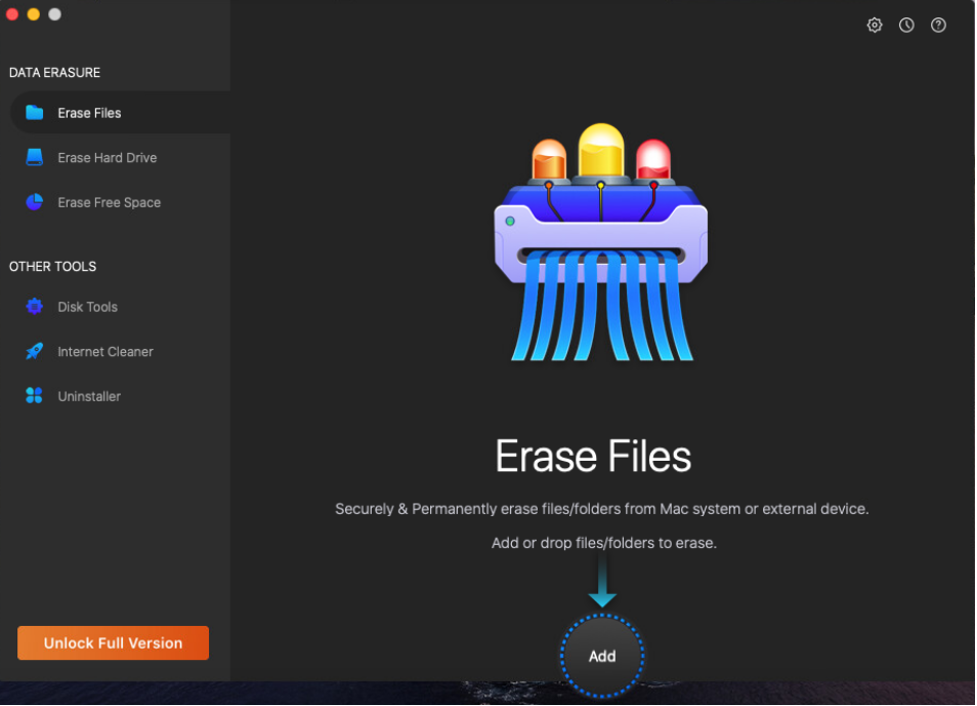 Features

Shreds files/folders.
Wipes the entire hard drive.
Deletes unused disk data permanently.
Price
1 Month License for 2 Macs - $19.95.
1 Year License for 2 Macs - $29.95.
Lifetime License for 2 Macs - $39.95.
| | |
| --- | --- |
| Pros | Cons |
| Lifetime license option | The trial allows for the deletion of only 20 files |
| Full data erasure reports | |
| All types of data deletion | |
4. CleanMyMac X
CleanMyMac X has a built-in file shredder feature. It lets you permanently delete the data from your hard drives, making it impossible for third-party software to recover the files. It not only deletes data but also overwrites it. CleanMyMac X is also used to free up valuable space by deleting system junk, large & old files, mail attachments, and unused apps.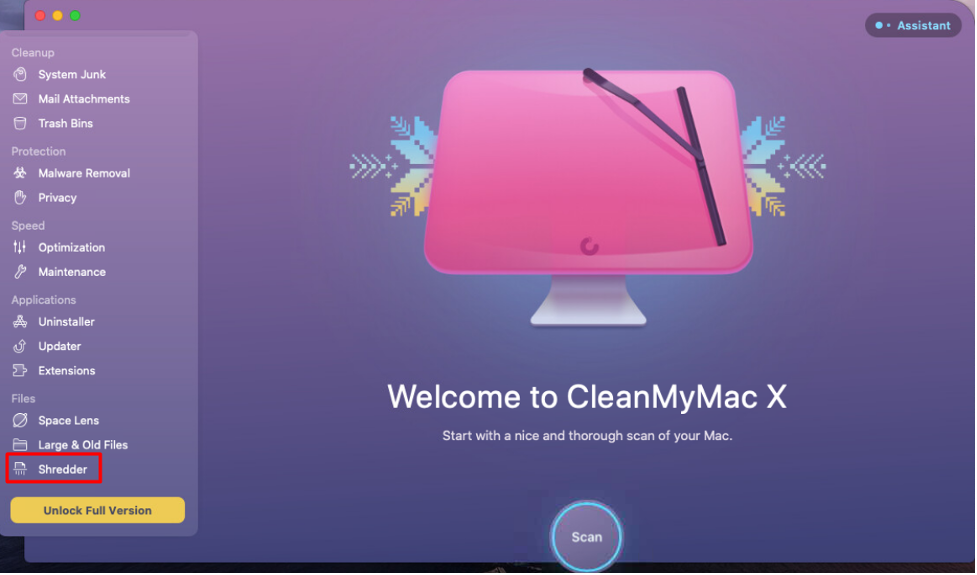 Features
Finds and removes junk from every corner of your Mac.
Detects and removes malware from the system.
Keeps applications up to date and assists in uninstalling those that are no longer required.
Improves Mac performance and speeds up the entire system.
The built-in assistant provides personalized cleaning advice.
Price
One-Year Subscription:
Plan for 1 Mac - $39.95; 2 Macs - $59.95; 5 Macs - $89.95.
One-Time Purchase:
Plan for 1 Mac - $89.95; 2 Macs - $134.95; 5 Macs - $199.95.
| | |
| --- | --- |
| Pros | Cons |
| Friendly user interface | Application downloaded from AppStore couldn't shred files |
| High scanning speed | |
| Optimizes Mac | |
| Permanently shreds files | |
5. ShredIt X for Mac
ShredIt X is a simple tool that works as a permanent file shredder on your computer. It allows you to erase any user files without the risk of them being recovered. If you need to totally clean up a drive that has contained crucial data or simply free up some space, ShredIt X is an excellent solution.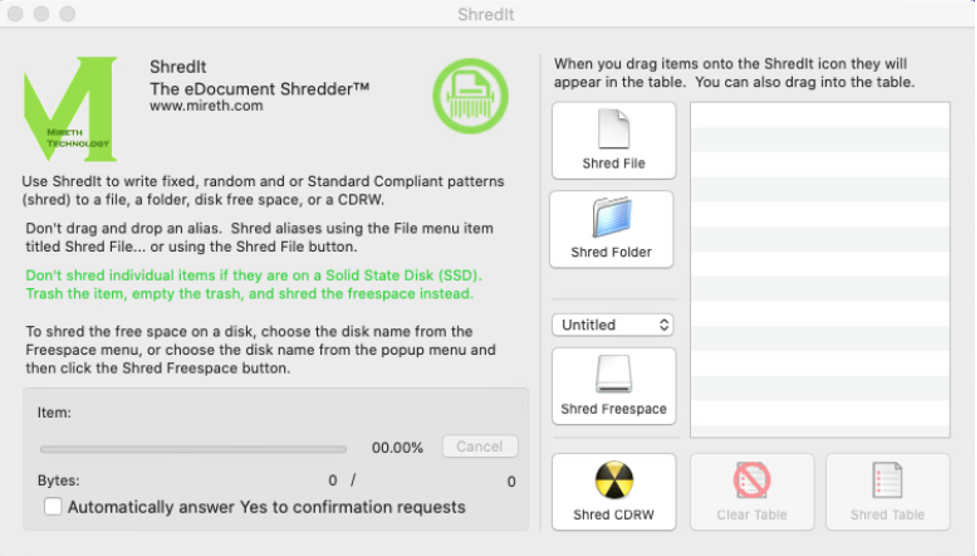 Features
Shreds any file type.
Safety features to make sure you do not delete important data.
Price
One-Time Purchase - $24.95.
| | |
| --- | --- |
| Pros | Cons |
| Multi-platform | Limited free trial |
| Applies several shredding standards | |
6. DoYourData Super Eraser for Mac
DoYourData Super Eraser is a professional permanent file shredder software that uses certified data erasure algorithms to delete data permanently. The utility will assist you in safely erasing confidential information without the risk of third-party data recovery.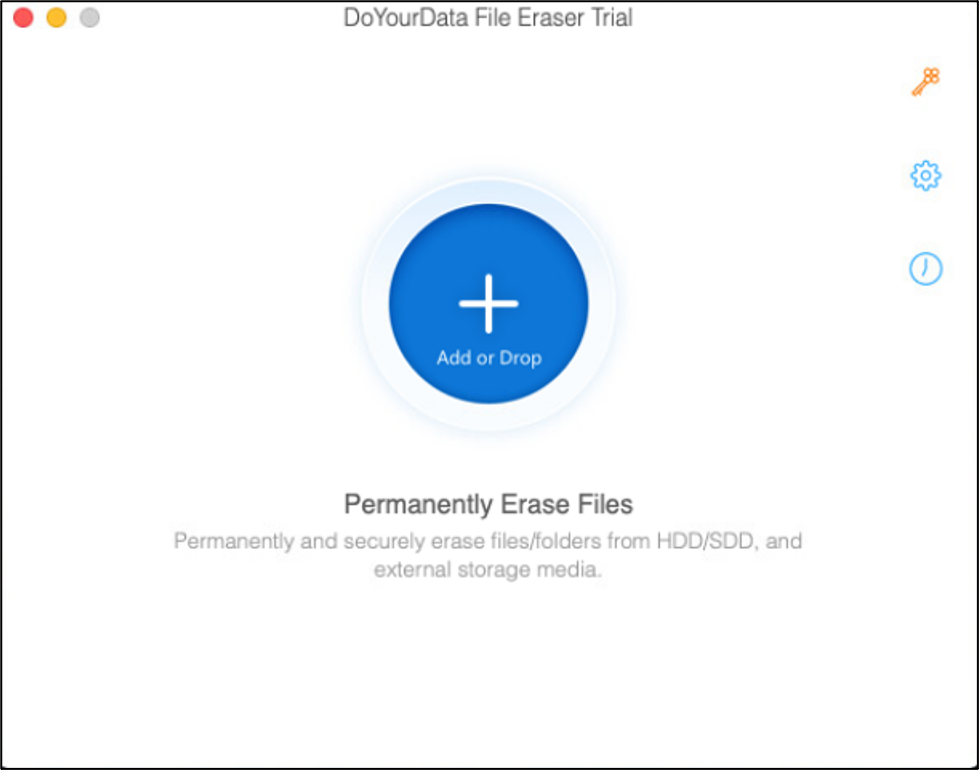 Features
Deletes all files and directories.
Wipes your computer's hard drive.
Removes any evidence of deleted files.
Manages your internal and external hard drives.
Price
File Eraser Lifetime Single License - $9.99
Super Eraser Lifetime Single License - $39.00
| | |
| --- | --- |
| Pros | Cons |
| Customer support via email (guaranteed answer within 24 hours) | Limited free trial |
| Several shredding modes | |
Wrap Up
The list of the 6 best file shredder software ends here. You can look through the all-mentioned tools and select the one that works best for you.
FAQ
What are the shredding algorithms?
There are several data removal algorithms that are used to completely destroy confidential, private, and sensitive data. The most commonly used are DoD and Peter Gutmann's algorithm. 
DoD

is one of the most advanced, secure, and widely used erasure standards for data cleaning, and it is implemented in three and seven passes with varying verification frequencies. It means that using the algorithm the data is overwritten from 3 to 7 times. 

Peter Gutmann's

algorithm is the most secure way to destroy data as it overwrites it 35 times.
Can you restore files if they were shredded?
The short answer is no. Using a file shredder is the safest way of destroying hard drives storage and the most effective method for permanently erasing the data you want to get rid of.
Is shredding software safe?
Yes, however, you need to follow these steps: 
Download the file shredder apps from its official website.
Follow the onscreen instruction to make the most of the software.
Make sure to delete only unneeded files.