Whenever we hear the terms, like wiping, shredding, deleting, and erasing, we often think these terms are used interchangeably. However, this is not the case. These terms might be synonyms for a layman, but an expert knows that they are not. Each of these terms denotes different meanings with different outcomes. In this blog, we will discuss the differences between these terms and their specific uses.
1. Delete
Most of us believe that deleting a file removes it permanently from the storage device. However, this is not true. Deleting a file or folder removes it from the location where it was originally saved and moves it to the Recycle Bin. Even if you use the Shift + Delete combination, it only helps you skip the sending of data to Recycle Bin and directly makes it inaccessible. Such data still remains on your storage device and can be easily recovered using a data recovery software.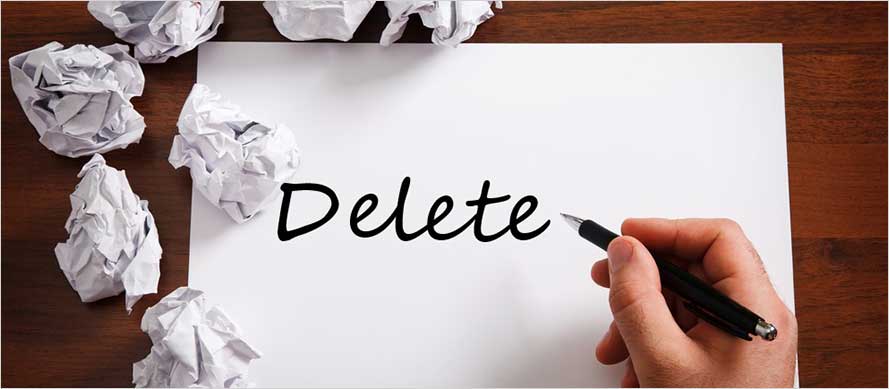 2. Erase
Erasing is the process of removing data completely from the storage device without any chances of recovery. In technical terms, the erasure process overwrites the data with binaries or other redundant data. The original data is buried and distorted in such a manner that it becomes impossible for any recovery software to identify and recover it. There are various data erasure tools available in the market that help in erasing data in accordance with the international data erasure standards.
3. Shred
Shredding is similar to erasing the data but on a smaller scale. If you want to erase selective data and not the complete drive, this process allows you to select particular files and erase them. Shredding process involves erasing the selected files by overwriting them with random patterns or 0's and 1's. This way the deleted files become impossible to recover even using a data recovery software. Most of the quality data eraser software come with an option to select specific files and shred only them without affecting other data.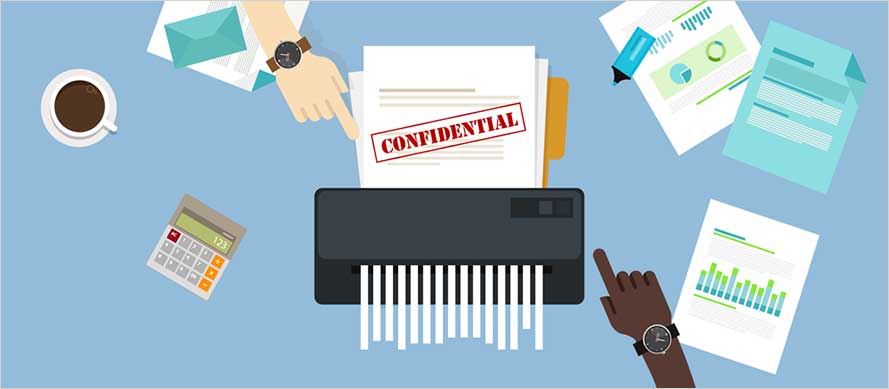 4. Wipe
Wiping is another form of erasing process. However, it is applicable when you need to completely erase all the data on a storage drive. Wiping a storage device not only permanently erases the existing data but also overwrites any past deleted data that may be still lying idle on your drive.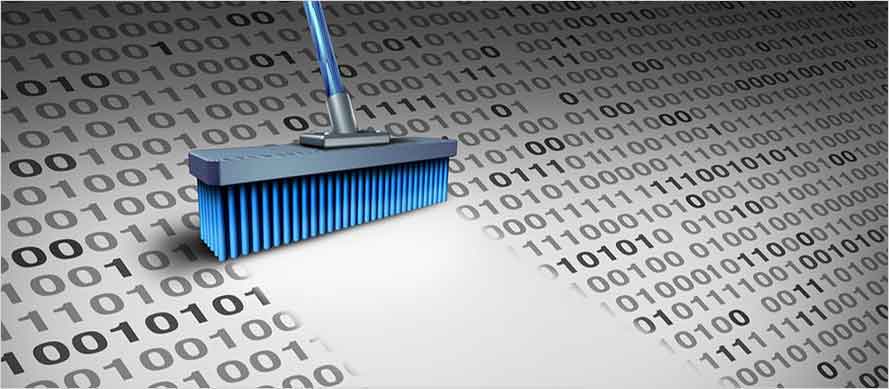 How to Erase/Shred Files on your PC?
If you want to permanently erase/shred selective data on your PC, you will need the help of a professional data eraser software, like BitRaser File Eraser. It gives you the facility of selecting specific files and folders and erase them permanently at the click of a button. The software allows you to erase the traces left by uninstalled apps, internet browsing history, and cookies. You can also choose to erase the deleted files, thus making them beyond the reach of any recovery method.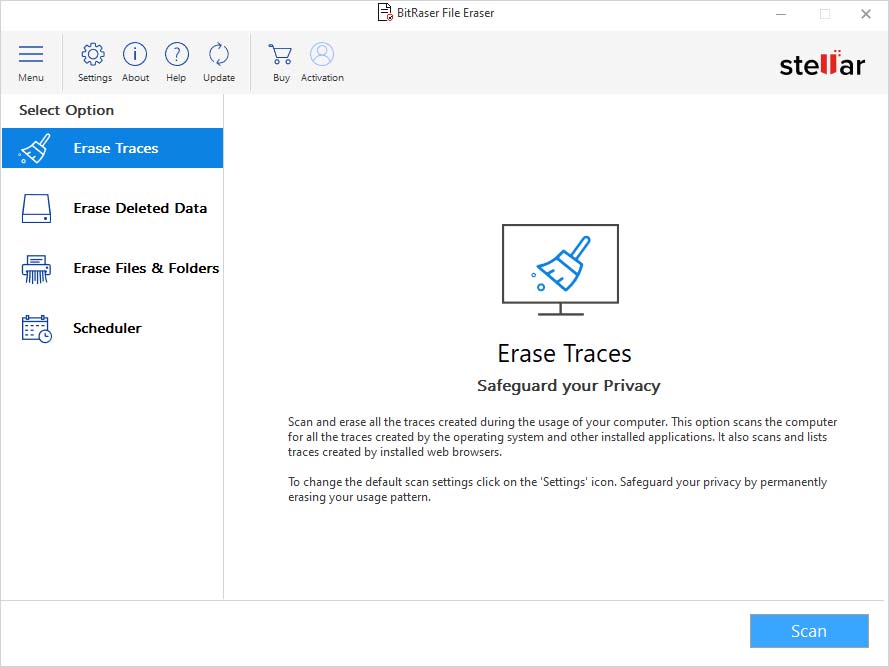 BitRaser File Eraser has a Scheduler option that makes it one of the most flexible data eraser software. Using this option, you can mark a specific date and time to perform the erasure action for a specific set of data automatically. It works in three simple steps - Select the process > Choose the data > Erase, and your data is gone forever without leaving any chances of recovery even by a professional data recovery software.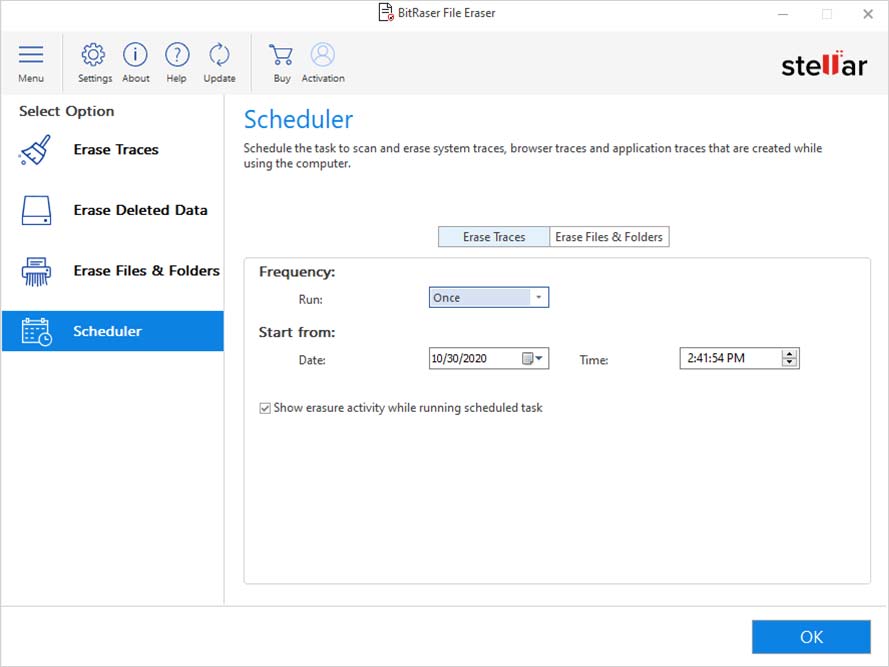 Conclusion
This article explains in detail the differences between erase, shred, wipe, and delete. If you want to dispose of or sell your PC, laptop, or hard drive, you must wipe or erase it. This will remove all the data permanently from the PC, laptop, or hard drive and prevent it from getting into the hands of wrong people. You can also install a data erasure software, like BitRaser File Eraser on your system to get rid of sensitive or confidential files, if not required.