Although Outlook for Office 365 is a robust email messaging and calendaring client, it may freeze, stop responding, or crash due to several software or hardware-related issues. To fix the issue, you need to find out what's causing Outlook to crash when configured with Office 365 email account.
In this article, we will mention the solutions to fix the Outlook 365 crashing issue.
Solutions to Resolve Outlook 365 Keeps Crashing Issue
Follow these solutions in the given order to troubleshoot and fix the Outlook 365 keeps crashing issue.
1. Run Outlook in Safe Mode
Incompatible or faulty add-ins can lead to various issues in Outlook. To investigate and check if an Add-in is causing the problem, run the Outlook in Safe Mode. When in Safe Mode, Outlook runs with limited features and does not load any add-ins. The steps are as follows:
Close Outlook if running.
Press Windows + R, type Outlook.exe /safe, and press the Enter key.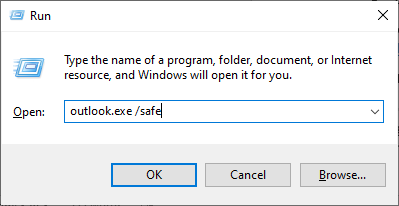 Choose your profile if prompted. This will start Outlook in safe mode.
Go to File > Options >Add-Ins.
Click the Go… button beside the Manage COM Add-Ins option.
Uncheck all add-ins to disable them and click OK.
Close Outlook and then start it normally.
If Outlook doesn't crash, it means one or more add-ins are responsible for the Outlook 365 crash. To find which one is the culprit, enable each add-in and observe Outlook. If it crashes again, uninstall the last activated add-in, after which Outlook starts to crash. However, if this doesn't resolve the Outlook 365 crash issue, follow the next solution.
2. Repair MS Office
Sometimes, problems with the Outlook or MS Office program files can lead to such issues. In such a case, you can try repairing the MS Office installation or reinstalling the MS Office.
The steps are as follows:
Back up your OST file. The file is usually located at the default location, i.e., C:\Users\YourProfileName\AppData\Local\Microsoft\Outlook.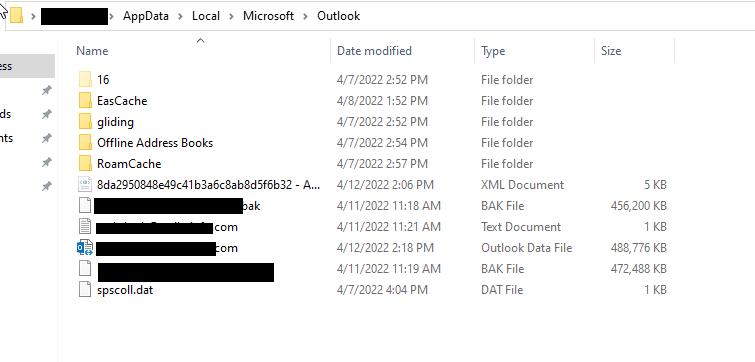 Then open Control Panel and click Uninstall a program.
Select Microsoft Office and click Change.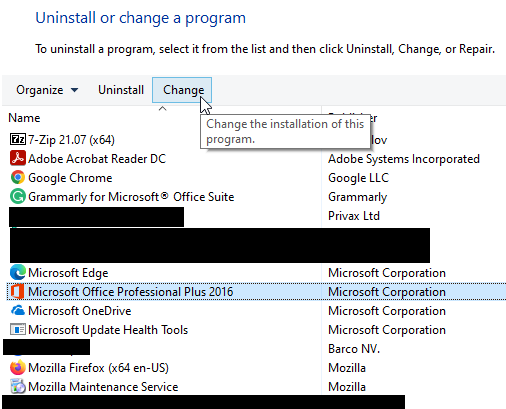 Select the repair option and follow the wizard to repair the MS Office.
After the repair is complete, restart the system and then open Outlook.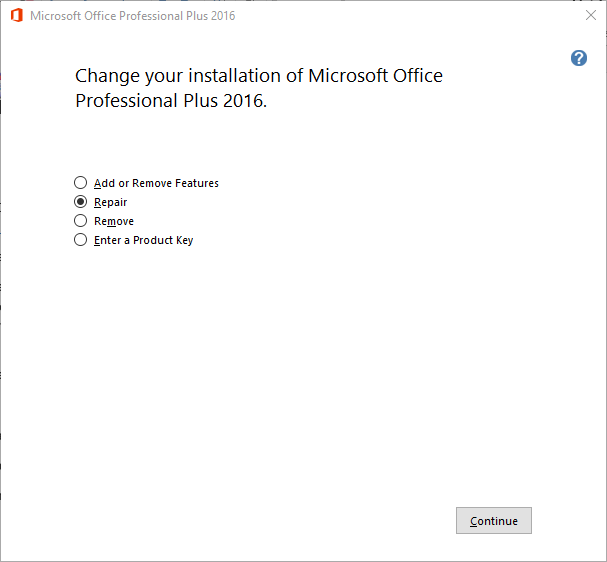 Observe Outlook and check if it crashes.
If Outlook is still crashing, try uninstalling MS Office completely from the system using the Office Uninstall Support tool and install it again.
Read more, How to backup your OST file data?
3. Create New Profile
The Outlook may keep crashing if the Outlook profile associated with your Office 365 account is corrupt or damaged. You can try setting up a new Outlook profile and remove the older one in such a case. However, before removing the profile, backup your current Outlook data file (OST) from the default location.
The steps are as follows:
Open Control Panel, search and click Mail.
Click Show Profiles.
Click Add. Type the Profile Name and click OK.
Setup the new profile with the same email account.
After the setup, select the new profile in Always use this profile.
Start Outlook. This should fix the Outlook 365 keeps crashing issue. However, if it doesn't, follow the next solution.
4. Use Microsoft Support and Recovery Assistant for Office 365
If Outlook is still hanging or crashing, use the Microsoft Support and Recovery Assistant for Office 365.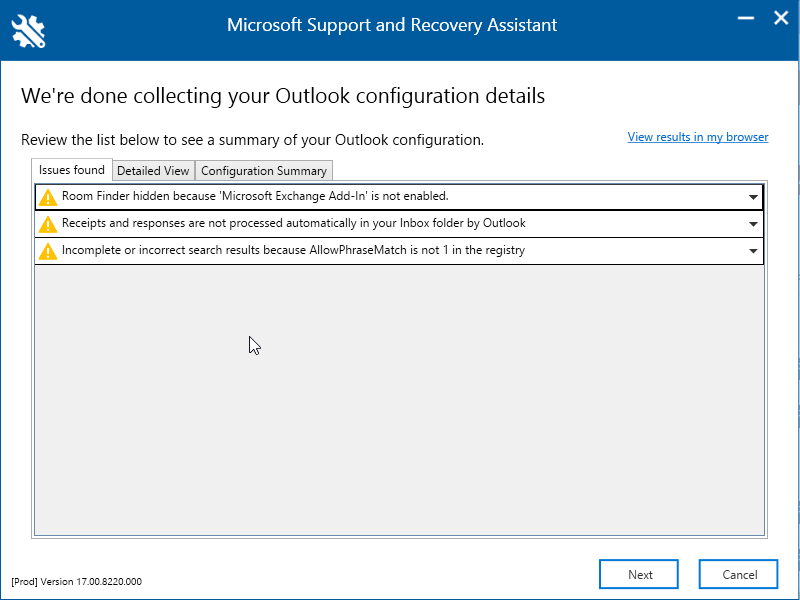 Then, follow the wizard to find issues and the on-screen instructions to resolve them.
5. Recreate Outlook Data File
If nothing worked and Outlook 365 is still crashing or freezing, try recreating the Outlook data file (.OST).
The steps are as follows:
Close Outlook.
Press Windows+R, type %LocalAppData%/Microsoft/Outlook.
Press the Enter key or click OK. This will open the default OST file location.
Copy the xx@xx.com.ost file to an external media or different drive volume.
After backup, right-click on the OST file and choose Delete. You may also use the Shift + Del key to delete the OST file.
Start Outlook. This will automatically create a new OST file and sync all mail items from the mailbox server.
Check Outlook. It should stop hanging or crashing by now.
After the synchronization is finished, do check all your mail folders. If you find missing mail items or mail folders after synchronization is completed, use OST to PST converter software, such as Stellar Converter for OST, to convert the backup OST file into PST format. After conversion, import the PST into your new OST file via the Outlook import/export wizard. This will help you restore all missing mail items.
Conclusion
Outlook 365 crashing is a common issue that users experience while accessing their email accounts in Outlook. There are several reasons that can trigger this issue in Outlook. In this article, we've explained some methods that you can follow to resolve the Outlook 365 keeps crashing issue and stop Outlook from freezing. Usually, the problem is caused by incompatible or faulty add-ins. However, a partially damaged or inconsistent and large-sized OST file can also cause Outlook to crash or freeze. You can recreate the OST file after taking the backup to resolve this. And to restore any missing mail items, use OST to PST converter software.