The synchronization of subscribed folders is vital for keeping your Inbox, Contacts, and Calendar data updated across all devices. However, many Outlook users often encounter the "Cannot Synchronize Subscribed Folders" error when attempting to sync their subscribed folders. This issue can be problematic, especially if you rely on accessing your emails from multiple devices. Below, you will learn several troubleshooting methods to fix this issue.
Reasons for "Outlook Cannot Synchronize Subscribed Folders" Issue
There can be several reasons that can trigger the Outlook error message "Outlook cannot synchronize subscribed folders." Some of them are:
Network connectivity issues
Incorrect Email Account settings
Mailbox server issues
Corrupt Outlook profile
Inconsistent or inaccessible Outlook (.OST) data file
Conflict with a firewall or antivirus program
Incompatible or faulty third-party add-ins
Oversized or large mailbox or Outlook data file (.OST)
Methods to Resolve the "Outlook Cannot Synchronize Subscribed Folders" Issue
Below we have discussed some workarounds and methods to help you resolve the "Outlook Cannot Synchronize Subscribed Folders" Issue.
1. Restart and Update the Outlook Software
The first step is to restart the Outlook application. A quick restart can help you fix the temporary synchronization errors and associated issues. Follow these instructions to restart the Outlook application.
Close Outlook and all the associated processes.
Wait for a few minutes and then relaunch Outlook
Additionally, check and update Outlook to the latest version by following these steps:
Open Outlook and go to File > Office Account.
Choose Update Options.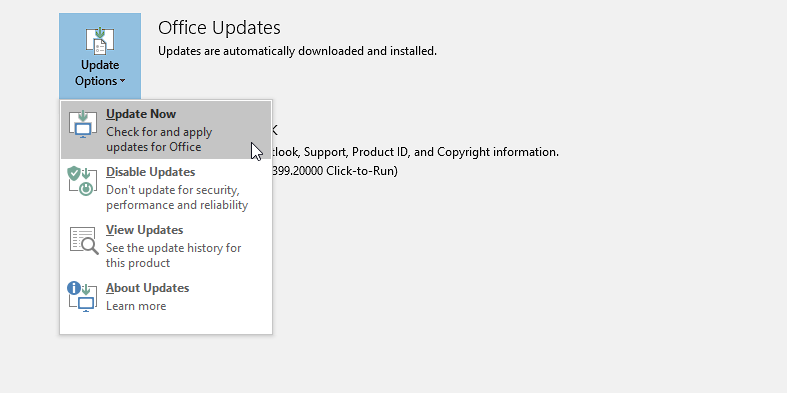 Select Update Now. This will check for and install any available Outlook updates.
After the update, restart the system and check if the "Outlook Cannot Synchronize Subscribed Folders" issue is resolved.
2. Check Network Connection and Mailbox Server Status
Unstable or unreliable internet or network connection can prevent Outlook from synchronizing the subscribed mail folders and lead to several other issues. Thus, it's critical to ensure your internet or network connection is working and stable. To check this, you can follow these instructions:
Check if your internet connection is active.
Try opening Outlook on the web to ensure that the mailbox server and internet are working.
Contact the administrator to check if the server is experiencing downtime or maintenance issues. If the server is down, it may cause synchronization problems.
3. Disable Antivirus and Firewall Temporarily
Conflicts with antivirus software or improper firewall settings can impact Outlook's synchronization process. You can temporarily disable your antivirus software and firewall. Then, check if the error message persists.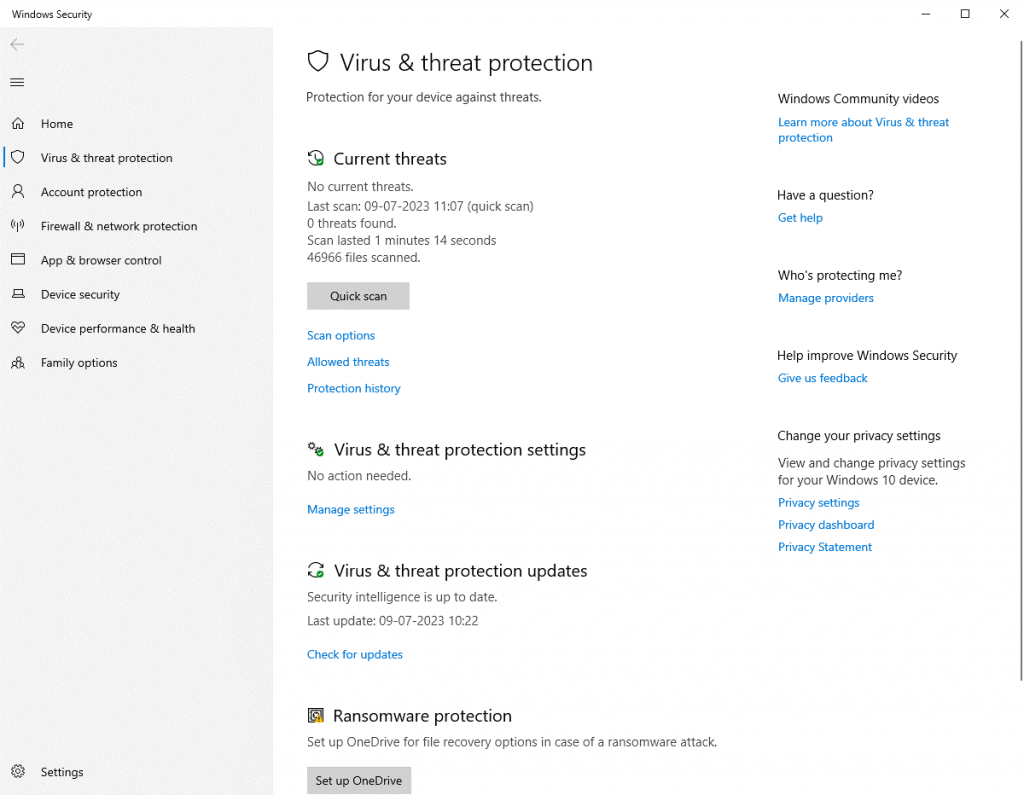 If the issue is resolved after disabling them, edit your antivirus and firewall settings to allow Outlook communication.
4. Create a New Email Account in Outlook
Deleting and re-adding your email account in Outlook can refresh the synchronization settings and resolve any underlying issues. Here's how to do it:
Close Outlook and open the Control Panel.
Search for "Mail" and click on Mail (Microsoft Outlook).
Click on Email Accounts.
Select your email account from the list and click Remove.
Reopen Outlook and click on File > Add Account.
Follow the on-screen prompts to reconfigure your email account. Ensure you select the option to manually configure the server settings.
Once the setup process is complete, attempt to synchronize subscribed folders and check if the issue is resolved.
5. Compact Outlook OST File
By reducing the OST file size, you can optimize it and store more mail items, without encountering synchronization issues. You can use the Compact Now option in Outlook to manually compact the OST file. This option helps you remove the 'unused space' (White Space) and compress the oversized or large OST file.
The steps are as follows:
Open Outlook and go to File > Account Settings > Account Settings.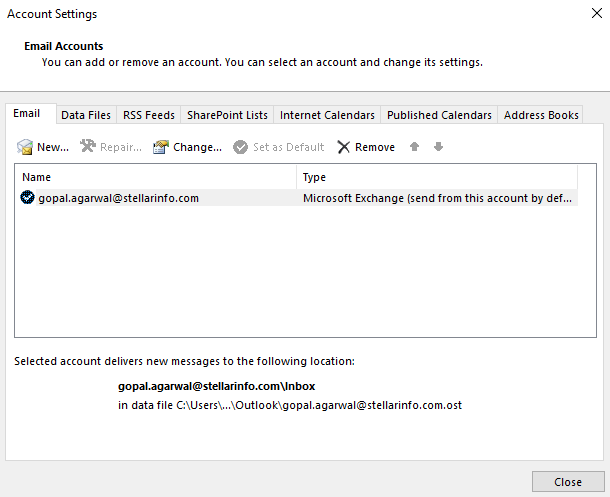 Click on Data Files and choose the OST data file.
Then, click Settings > Advanced > Outlook Data File Settings.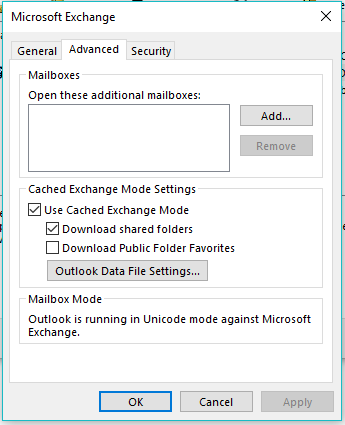 Click on Compact Now and then click OK. This will compact the OST file and may reduce the OST file size.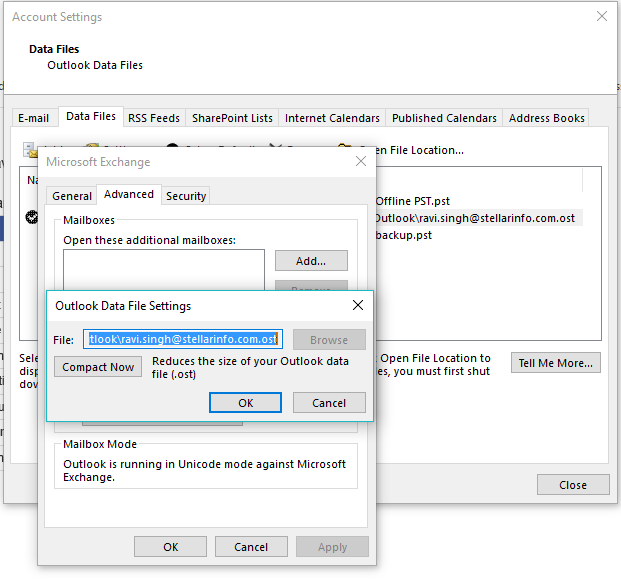 5. Rebuild Outlook Data File
Inconsistent or damaged Outlook OST data files can lead to synchronization errors and issues, including "Outlook Cannot Synchronize Subscribed Folders". To resolve the issue, you can rebuild the OST file. Follow these steps:
Close Outlook and open Control Panel.
Search and click on "Mail" to open the Mail (Microsoft Outlook) dialog box.
Click on Data Files and select the Outlook (.OST) data file associated with your email account.
Click Open File Location.
Right-click the OST file, choose Rename, and edit the file name with the .bak extension. This way you can create a backup copy of the original OST file.
Now open Outlook. Since Outlook won't be able to locate the original OST file, it will create a new file.
Outlook will synchronize and download all mail items and subscribed mail folders from the mailbox server.
Note:
You cannot rebuild the OST file when the user profile is deleted or disabled from the Exchange Server or Microsoft 365. In such cases, you can use an OST to PST converter software, such as Stellar Converter for OST, to convert mailbox items from inaccessible, inconsistent, or orphaned OST files to PST. After the conversion, you can import the converted PST into your newly created Outlook profile or OST file, or any other Outlook account via the Outlook Import Export wizard. The software can also directly export the OST file data to an existing Outlook profile, live Exchange Server, or Microsoft 365.
6. Create a New Profile
If your Outlook profile is corrupt, you may encounter the "Outlook Cannot Synchronize Subscribed Folders" Issue. Follow the below steps to create and set up a new profile in Outlook.
Open Control Panel and click on Mail > Show Profiles > Add.
Type a profile name and click OK.
Continue to follow the onscreen instructions and sign in using your same Exchange or Office 365 (Microsoft 365) email account. Click Next > Finish.
Go back to the Mail dialog box and choose 'Prompt for a profile to be used,' if you want to keep the old profile.
You may also select 'Always use this profile' and then select your new profile name to make it default.
Click Apply > OK and launch Outlook with your new profile.
Notes:
Before applying the changes, you may also remove the old profile from Outlook (optional).
Removing the old profile will also delete the associated OST file. Please create a backup of the OST file before removing the profile. This will help you restore missing mail items using an OST to PST converter tool, such as Stellar Converter for OST.
Conclusion
Resolving the Outlook synchronization error is a tedious process. However, if you know the right solutions and workarounds, you can quickly restore your access to subscribed folders and regain control of your emails. By following the methods discussed above, you can easily fix the "Outlook Cannot Synchronize Subscribed Folders" issue. Make sure you follow these methods in the given order of sequence.
If the error isn't fixed, back up the OST file, rebuild the OST file, or create a new profile and use Stellar Converter for OST to restore missing mail items from the backup OST file. The software can convert inaccessible, orphaned, and inconsistent OST files to PST and various other file formats. It can also export the mail items from the OST file directly to Microsoft 365 or a live Exchange server in a few clicks.