Photos make for precious memories or valuable data. So losing them due to corruption can be a huge loss. JPEG stands for Joint Photographic Experts Group. It is a global standard format for image files that compresses them to their minimum size on disk.
One of the best things about JPEG format is that the quality of the image doesn't get affected even after reducing the file size. Due to this, you can save multiple JPEG images in a small storage space. The JPEG image files are widely used in all fields and devices, such as PCs, smartphones, tablets, and more. This file format is also quite quick and easy to share, so you don't have to worry about the file-sharing speed.
However, even with its amazing compressing capabilities, a JPEG file can get corrupt like any other file. This can happen for several reasons, such as a broken header, power loss while editing or transferring the file, virus or malware infection, etc.
Follow this article for various methods to perform JPEG recovery to get back your JPEG files. But first, let's learn the causes of this error.
Reasons for JPEG file corruption
Following are the most common reasons why your JPEG files get corrupted:
1. Sudden system shutdown
If your computer abruptly shuts down while working, it can damage any open JPEG files on the system.
2. Shutdown during file transfer
A system shutdown during JPEG files' transfer could interrupt the process, leading to JPEG file corruption.
3. Broken header in JPEG images
If the header of your JPEG files has been damaged due to some error, then your image viewer won't be able to open them.
4. Malware attacks 
Malware attacks can damage or corrupt any data on a system, including JPEG files.
5. Virus-infected files
If you've downloaded your JPEG images through untrusted sources on the internet, they may contain viruses and hence, not play properly.
6. Software issues
Sometimes your image viewing or editing software could be the reason behind JPEG file corruption. In such a case, using third-party software can make it worse.
Methods to recover corrupt JPEG or JPG files
1. Rename the JPEG image files
The first and easiest solution that you can try for corrupted photo recovery is to rename them without changing the file extension. You simply have to save the image with a new name and then try to access it again. This could remove the basic error of a broken header.
2. Run CHKDSK for JPEG recovery
You can use the CHKDSK command to repair and access the JPEG file. This command line utility helps fix errors due to bad sectors on computers as well as storage devices.
To fix this error, follow the steps below:
Note: If the JPEG files are stored on an external hard drive, connect it to your computer before proceeding.
On your computer, type 'cmd' in the Windows search box.
After this, click on the Command prompt and then type CHKDSK (drive letter) /r in the Command Window.
Lastly, you can restart your computer and try to access the JPEG files.
3. Use Command Prompt to recover damaged JPEG files
You can also recover damaged JPEG files using the command prompt in Windows. All you need to do is follow these steps:
Type 'cmd' in the Windows search box and then hit the Windows + R keys simultaneously. This will make a new pop-up display on the screen.
Now type 'SFC/scan now' in the box and then hit the Enter key. The computer, including the location of your JPEG images, will be thoroughly scanned.
The system will then ask you to restart the computer if any corrupted files are found.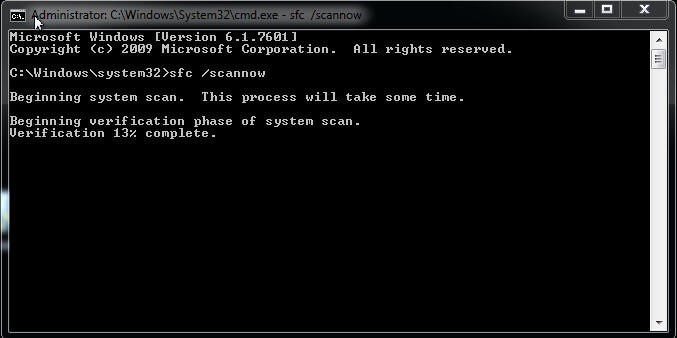 After your computer restarts, you will find that the system has recovered the damaged photos. Now you can easily open and access the JPEG/JPG image files without interruptions.

4. Recover with a Hex editor
If you can't fix the JPEG file with the command prompt, try using a Hex editor. Such editors can recover the raw data of files to rectify issues caused due to missing bits.
A few commonly used Hex editors are Cygnus, HxD, Neo, and Hex Workshop.
5. Use online image editors
Image editors like Adobe Photoshop, Lightroom, and Picasa have more built-in functionality than simple photo editing. You can also use these tools to recover various problems in image files. If your JPEG files aren't opening or you're unable to work with them, try to access them using such editors online and fix the issues.
6. Use a JPEG recovery tool
Using JPEG recovery software is the best thing to do. There are several photo repair applications available on the internet that you can download, but Stellar Repair for Photo is the best one among them. This tool restores corrupt JPEG/JPG header & invalid file structures and can repair and multiple photos simultaneously. It can also extract thumbnails of severely corrupt JPEG files and works with both Windows and Mac. 
Just follow these steps to fix your JPEG files with Stellar Repair for Photo:
Download, install, and launch Stellar Repair for Photo from the official website.
On the home screen, click on the 'Add File' option to import corrupted JPEG files into the software's interface.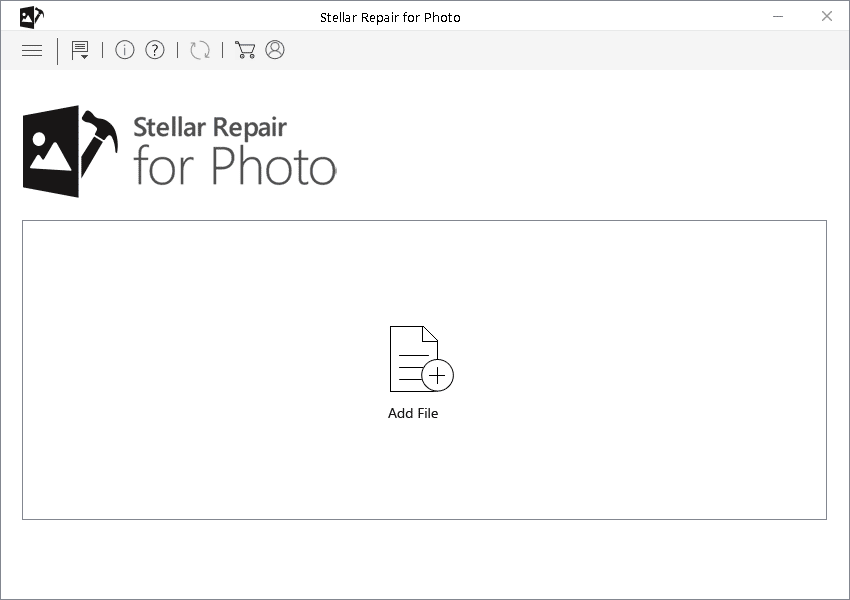 After selecting the files for repair, click on the 'Repair' option to start the repairing process and wait until it's completed.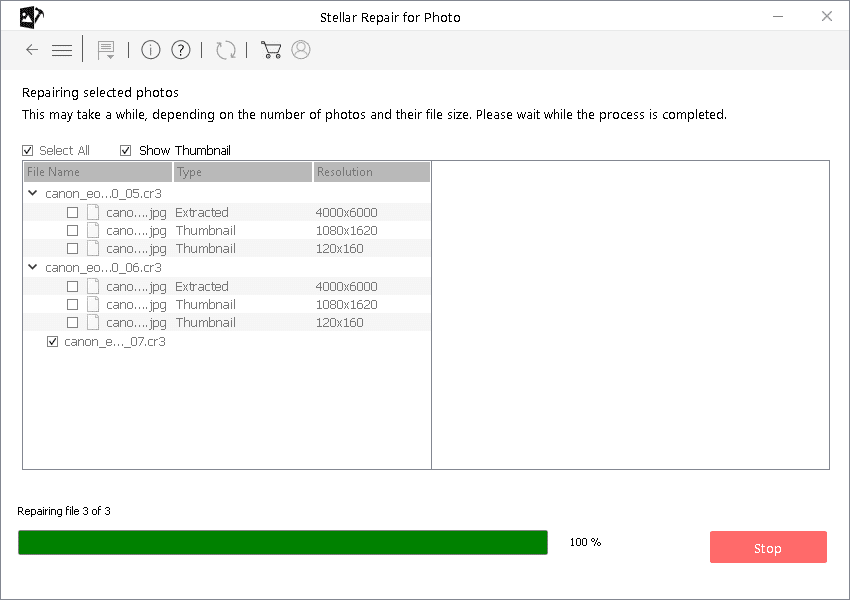 At last, click 'Save' to preview your repaired files and save them to your desired location on the computer.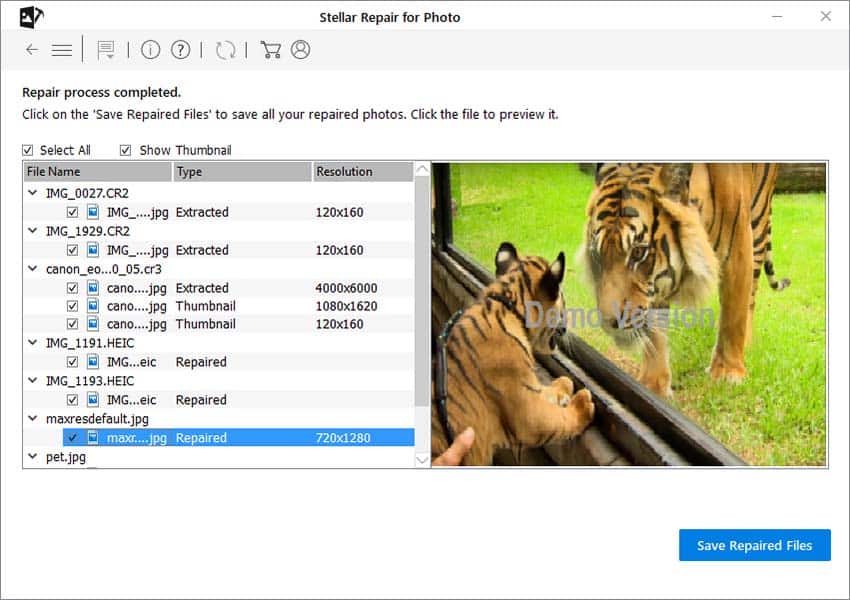 To Conclude
All the methods mentioned above are the best ways to recover corrupted JPEG files. These include manual solutions and software to fix the corruption problems. Hope this article could help you understand the reasons for corruption of the JPEG files so that you'd be more careful in the future. Remember, you should always make multiple backups of your photos to avoid any data loss threats.