As a seasoned MacBook, Mac mini, or iMac user, you always wish for a faster Mac. And how great it would be if you could swap your HDD with SSD all by yourself. This upgrade will reduce your system and app load time and will speed up slow Mac.
But the swapping process is not that simple. You simply can't remove the HDD from your Mac and connect an SSD in its place. Instead, you need to transfer macOS data from the old hard drive to a new solid-state drive to make the drive bootable. The following section describes the correct method to migrate data from Mac to a new SSD.
Note: If you have a Time Machine backup drive, you can back up your Mac from the old HDD, fresh install macOS on the new SSD, and use Migration Assistant to restore data from the Time Machine backup. This fresh installation provides a better starting point and will also remove junks, resolve errors, and set up the drive with Apple recovery partition.
Clone Mac HDD Using Disk Utility
Employ Disk Utility to create a clone of your old hard drive to the new solid-state drive. This drive replication process requires you to create a clone, verify the clone, and swap the clone. The steps are explained next.
Tip:

Before you create a clone, remove caches, logs, temp files, and other unneeded files.
Create a Clone

a) Connect the new internal SSD to an enclosure to make it work like an external drive.
b) Plug the connecting cable to the storage device and your Mac.
c) Go to Finder > Applications > Utilities > Disk Utility.
d) In the Disk Utility window, select the new SSD volume (indented) and click the Restore tab.
e) In the Restore from section, select the old hard drive as a source drive.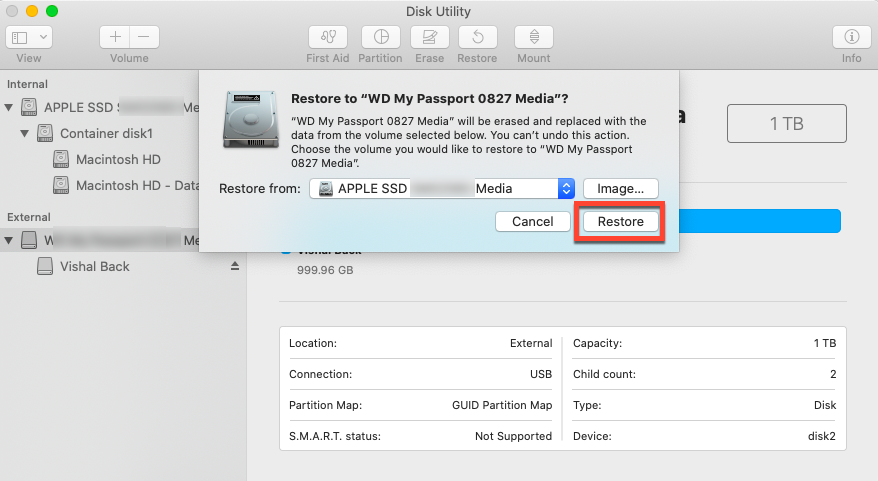 f) Click the Restore button. Wait till the cloning process completes.
Verify the Clone
a) Restart your Mac and immediately press and hold the Option key.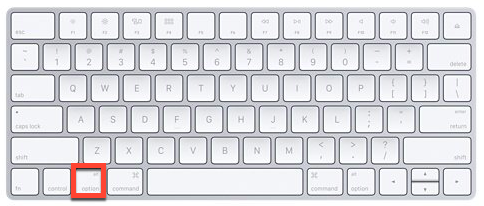 b) Release the key when the boot options screen loads up.
c) If the SSD is not visible, then perform the cloning task once again.
d) Click the cloned SSD and let the Mac boot from it. If Mac boots, then the cloning is successful.
e) Check the files stored on the cloned drive to be double sure.
Swap the Clone
a) Shut down your Mac, unscrew* the bottom, and remove the old hard drive.
b) Remove the cloned SSD from its drive enclosure and connect it to your Mac.
c) Power on your Mac to boot from the newly installed SSD.
Congratulations! You have successfully migrated the macOS data from the old hard drive to the new solid-state drive. This migration through cloning also transferred all your stored files.
* We recommend you perform this task under some technical guidance or contact a technician for the same. If you don't wish to perform hardware replacement on your system, then you can temporarily boot your Mac externally with the help of Cloned SSD.
Tips to Avoid Data Loss
Connect your Mac to a charging point to avoid migration failure due to a power outage.
Don't format the old hard drive until the drive cloning process is successful.
We hope you have learned how to migrate macOS data from an old hard drive to a new solid-state drive. This SSD upgrade will make your legacy Mac perform better. And if you lose data due to migration failure or otherwise, leverage Stellar Data Recovery Professional for Mac to recover it quickly on your system.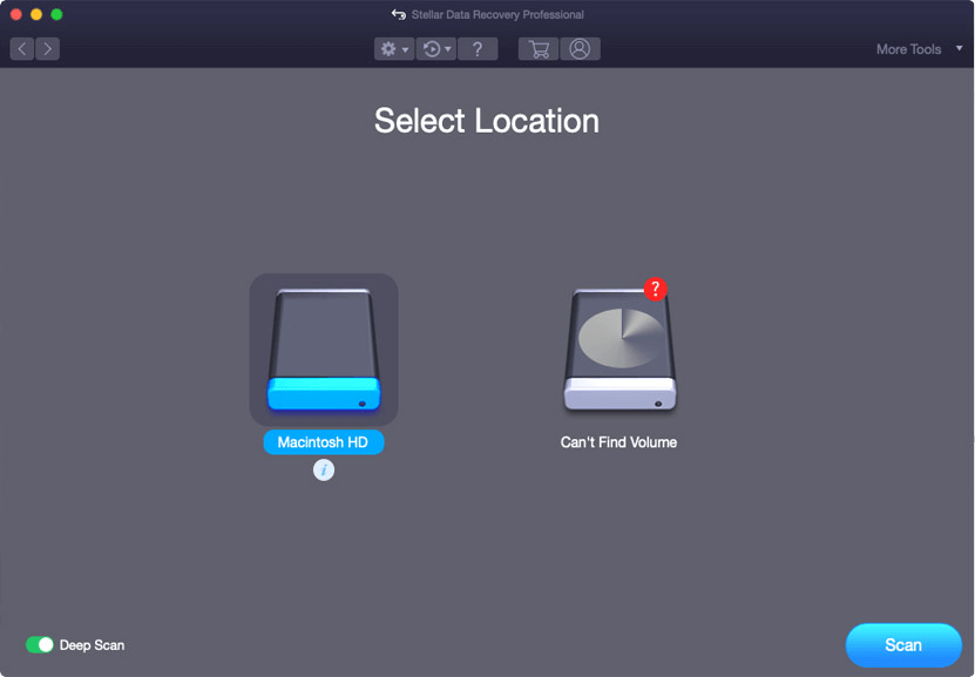 The mentioned data recovery application is most suited for home and professional users. You can quickly launch an advanced scan on the Mac startup disk and retrieve lost, inaccessible, and deleted files. Nonetheless, if your Mac stops booting due to cryptic disk errors (logical faults), you can easily create a recovery drive using Stellar Data Recovery Professional software.
Note: Create Recovery Drive feature is only available in Stellar Data Recovery Version 10 & earlier! The latest version has eliminated the need of any other Mac or external device. User can directly use Stellar Data Recovery through an activated link.
Learn more: How to Recover Data from a Crashed Mac