What is Stellar Toolkit for MS SQL and why it is the ideal tool for any Microsoft SQL Server administrator? Database administrators don't mind the work, but their time is precious so they need the best tools to do the job fast and do it right so that they can concentrate on making the company better and focus on its business process.
Stellar has complied a suite of applications into one toolkit called the Stellar Toolkit for MS SQL. It combines multiple cumbersome administrative tasks into simple ones that can save the user tremendous amount of time. The suite includes all the solutions to recover and repair a damaged or corrupt MS SQL .MDF file, extract or repair a corrupted SQL Server database backup file, and recover/reset of SQL passwords.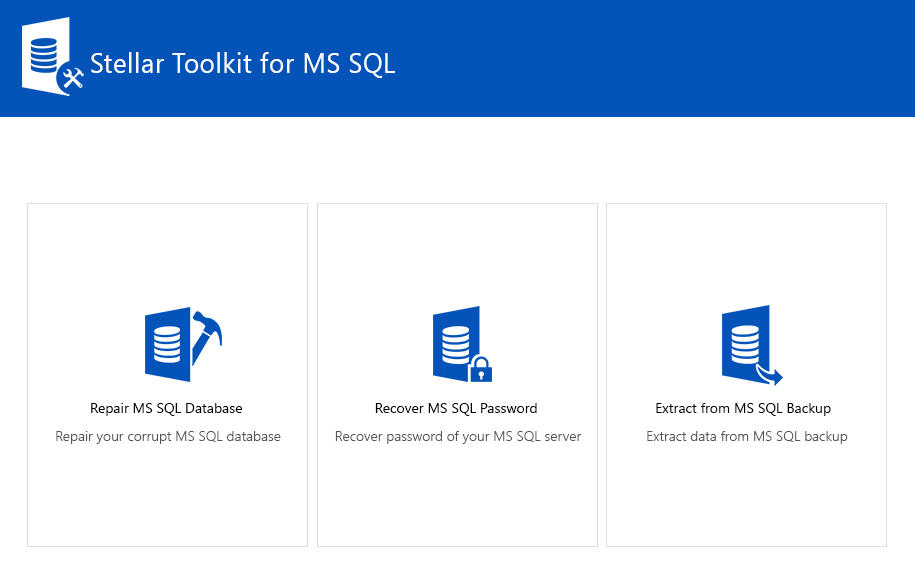 REPAIR MS SQL DATABASE
This part of the application analyzes the SQL Server database file (.MDF and .NDF) to detect any form of corruption. All errors are rectified using complex proprietary algorithms that ensures any encountered corruption is resolved with little to no data loss. The included deleted records functionality can assist in restoring deleted records in the MS SQL database (MDF) repaired file. By check-boxing the above highlighted [Include Deleted Records], the repair process will try to recover any deleted records (if found). Remember, all these daunting tasks can be easily accomplished by the application in a few minutes with minimal efforts.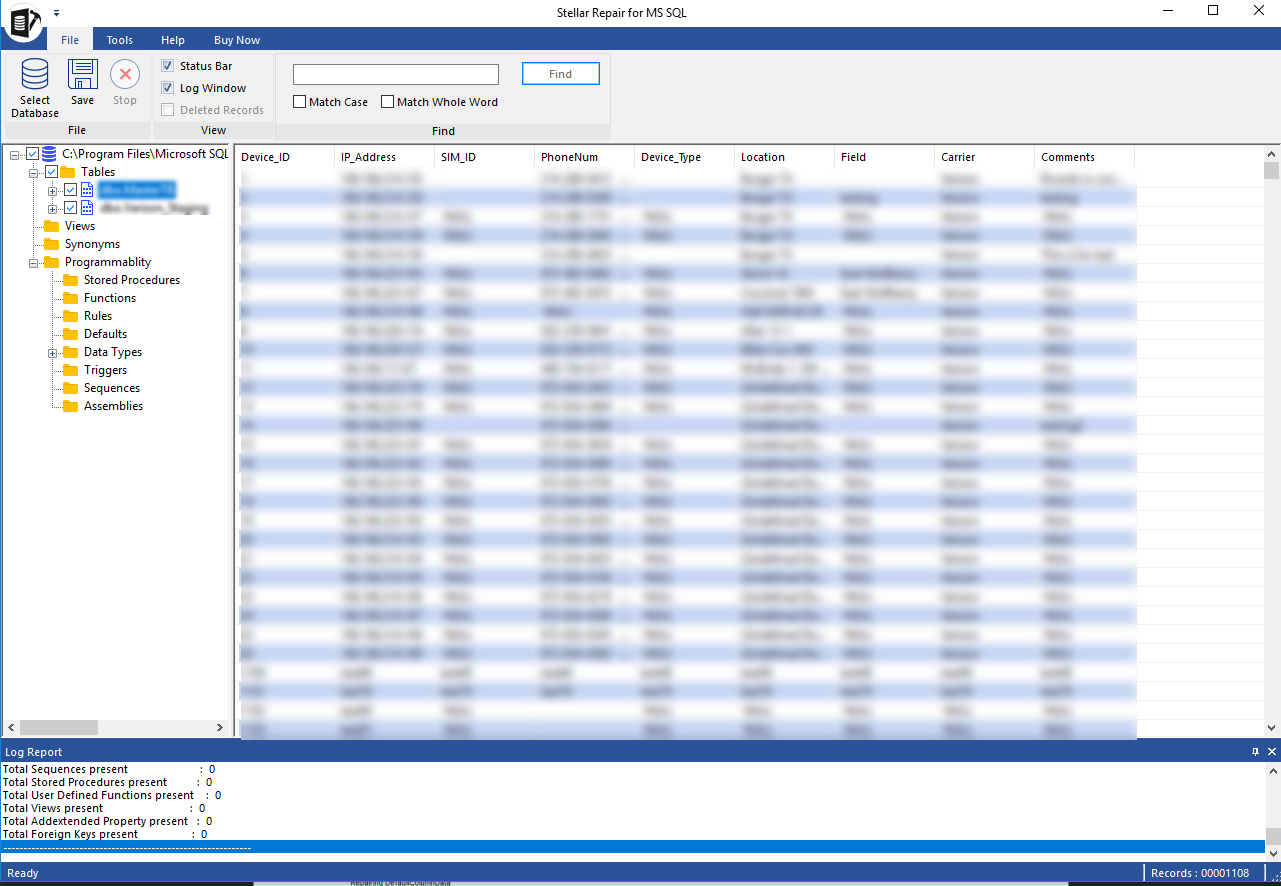 RECOVER MS SQL PASSWORD
Did you inherit a SQL Server database, and no one knows the password to the user accounts especially SA account? There are ways that you could possibly reset this password to system administrative access to the instance. Most of these steps are tedious and require high level technical knowledge to be able to accomplish that. The Stellar team invented a simple handy password recovery tool that changes or reset your forgotten SA account or even other user's passwords. What happens in case of a person being asked to leave the company and before leaving all the admin passwords have been changed, and no one else knows the passwords? Another case would be that the local IT admin changes the admin password for security reasons but either forgot the password as he was overwhelmed with work and forgot to document it or the keyboard was in a different language and didn't notice that some characters where misplaced during the change.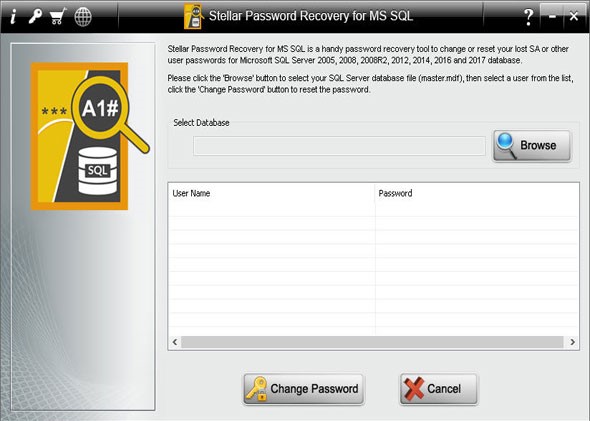 EXTRACT FROM MS SQL BACKUP
Stellar Backup Extractor for MS SQL is useful in the life of a database administrator during disaster recovery times. It also comes in handy to retrieve database objects from a SQL backup without having to restore the entire database. In cases where a proper backup and recovery plan is not established and an attempt to restore a backup fails due to the file being corrupted; SQL Backup Recovery tool will resolve all types of damages in MS SQL database backup (.bak) files. After fixing inconsistencies in the damaged database backup file, it begins to recover individual objects in your database. The recovered database objects can be exported to different file formats to any destination location on the server.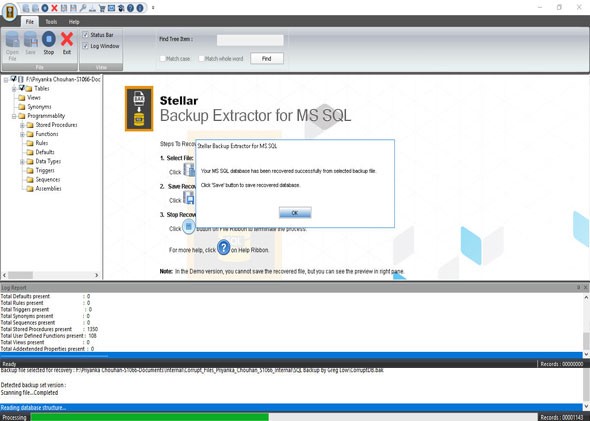 CONCLUSION
Stellar SQL Database Toolkit bundles up three essential database administrator's or developer's tool that has the exact capabilities and more when it comes to repairing a corrupted database, backup or resetting database user passwords. The super-fast recovery technology can retrieve data from a corrupted database or backup file and create a new database or export data into other formats. The SQL user password reset tool allows the average user to change passwords without in-depth technical knowledge. I was not expecting such additional out-of-box functionalities such as multiple backup supports (full, differential, or transaction log). This is an all-in-one solution tool that I would recommend to any IT personnel that works with SQL Server databases.