How do I Fix a Video Card Problem?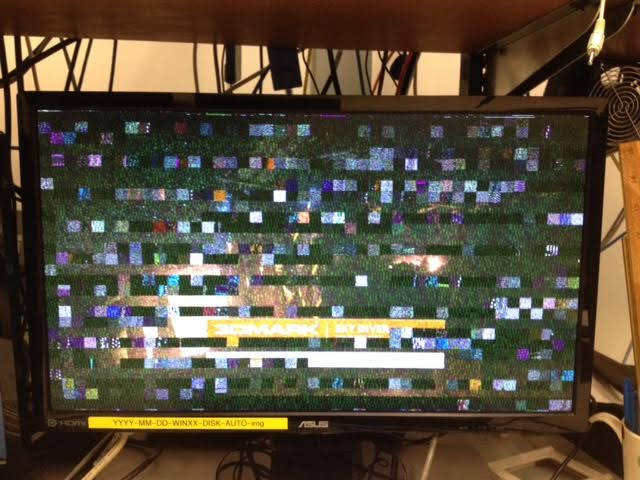 A video card (also called as graphics card, GPU, video driver, display card, or graphics adapter) is an important part of your computer. Any problem in the video card can affect your PC/laptop performance, spoil your gaming experience, hamper the movie time experience, or slowdown 3-D graphics- intensive tasks.
This post will guide you with potential solutions for the various video card driver/graphics card/GPU errors, display screen issues, video playing issues, and sluggish computer performance while playing/processing HD videos, etc.
We will cover this problem in the context of both system integrated video card (attached to motherboard) and dedicated graphics card like NVidia GeForce, ATI Radeon, and others.
How do you know if your graphics card is damaged or not working?
Distorted visuals typically indicate a damaged or corrupt video card. The following are a few visual indicators and causes of graphics card problems:
Computer crash
Overheating of CPU
Black screen as you turn on computer
Blue screen when you start playing games or watching movies
Stuttering or freezing of PC screen or videos
Strange colors in checkboard pattern called artifacts appear on screen
Receive errors like 'Display driver stopped responding and has recovered' error in Windows 7
Loud fan noise from your PC or laptop
Also read
How to Fix Green Screen Problem While Viewing Videos?
How to Fix Black Screen while Trying to Play Videos?
How to fix 'Video not playing' issues
Physical checks before troubleshooting video card problems
A graphics card is not always the cause of video problems; sometimes, the problems are caused due to other hardware-related aspects, as follows:
1. Loose connection:
Visual issues can be caused due to a loose connection between the computer and the graphics card. Ensure that the video cable is fine and plugged in properly. Replace the faulty cable.
2. Swap graphics card slot:
The problem might be due to a faulty PCI card slot. Insert your external graphics card in a different slot and see if this resolves the problem.
3. Check the PC monitor:
Video display problems could be a monitor-related issue instead of graphics card. Replacing the monitor may fix the problem.
4. Test another graphics card:
If you are using a dedicated NVidia GeForce or AMD card, replace it with another card of similar specifications. If the display problem gets fixed, your old graphics card needs repair or replacement.
5. Check your Sound Drivers:
Is the computer crashing only while playing games? It may be due to the sound hardware. To check this possibility, disable the sound hardware temporarily via Device Manager on your PC. If your computer doesn't crash now, it's a sound system issue. Download sound card drivers from the manufacturer's website.
6. Check the 'Device Status' of your graphic card:
Go to Device Manager> Display adapters. Right click on your graphic card and click Properties. See what the Device Status If it shows video card error like Code 43 or Code 12, it indicates video card problem. Follow the given troubleshooting methods to fix the video card error.
If your videos are not playing and Device Status of your graphic card reads – 'The device is working properly,' the video might be corrupt. In this case, you would need a video repair software such as Stellar Repair for Video, which can repair visual and sound corruption in damaged videos. The software fixes video glitches, stuttering, missing sound, video lag and various other problems.
Try free version of the software:
How to fix video card problems
After the physical checks and fix, if the computer display problem continues, move to the below troubleshooting methods:
1. Upgrade video card drivers
Video card drivers update fixes bugs and adds new features. It helps to play high-definition videos and games, seamlessly. The video stuttering and display problems get resolved after updating your NVidia/Intel HD/AMD card drivers.
Automatically update PC drivers:
Go to Settings > Update & Security > Windows Update > Check for updates
Or
Visit the below link for steps to update Windows drivers:
https://support.microsoft.com/en-us/help/4028443/windows-10-update-drivers
2. Disable/ enable graphics card
To repair graphics card 'no display' problem, disable/enable card driver. You can use this method to fix integrated video cards as well as dedicated (external) graphics card.
To disable video card drives follow the below steps:
Go to My Computer/ This PC and right click on it
Click on Manage > Device Manager
Double-click Display Adapters from the list
Right click on the name of your graphic driver
Click Disable device
Next reboot your computer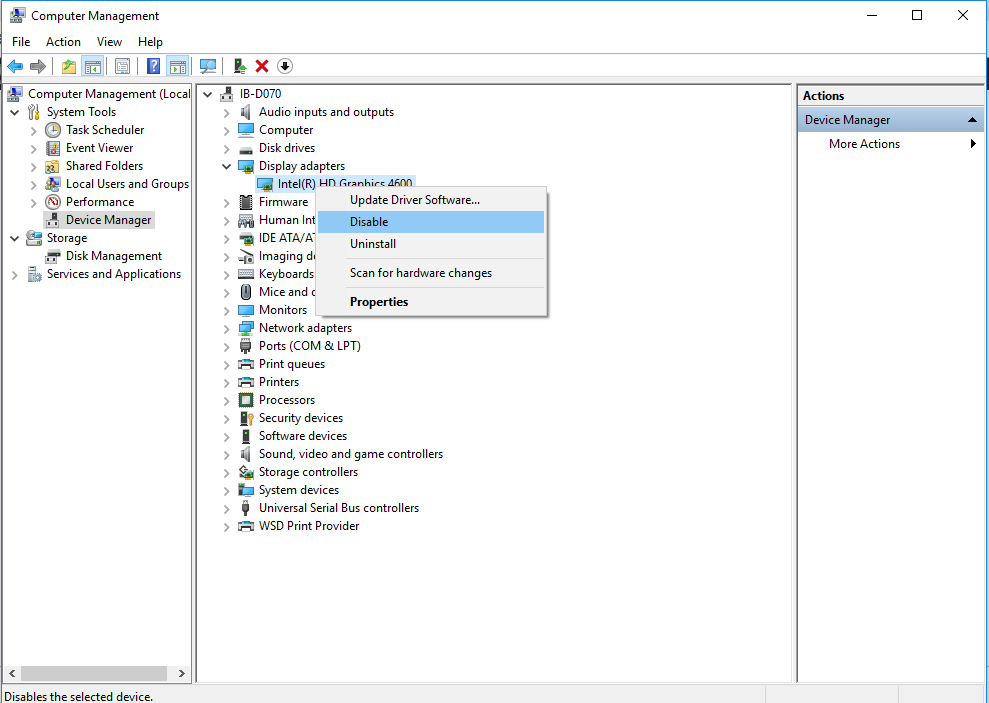 Now, enable the graphics card again by visiting the Device Manager on your PC or laptop and following these steps:
Click Display Adapters
Double click on your graphic card
Click on properties.
Go to the Driver tab and click the Enable button
3. Uninstall and reinstall the drivers
Uninstall the graphic drivers and then reboot your PC. Windows will automatically install the drivers after Windows Update.
To uninstall the driver follow the below steps:
Go to My Computer/ This PC and right click on it
Click on Manage > Device Manager
Double-click Display Adapters from the list
Right click on graphic driver, click Uninstall
Click OK
Next reboot your computer
Uninstalling display drivers and then reinstalling fixes most of the video cards problems. It also fixes improper display driver installation problem.
Note: NVidia and AMD provide specific tools to uninstall and reinstall graphic drivers. However, these should be only used when the Windows normal uninstall/ reinstall process fails.
4. Cool and clean video card
Does your CPU turns hot after sometime? Or your videos and games stop playing properly after few minutes? It may be because of overheating of motherboard or video card.
A computer generates heat while it is switched on. If this heat is not dissipated properly, it may damage the motherboard and graphics cards due to overheating. Overheating can cause video card crash, stuttering, or corrupt video display.
To fix graphics card, you need to open the machine and check the desk fan. It is recommended to seek help of PC/laptop technician who may clean the dust inside the fans, install a case fan or component specific fans to cool down the machine.
If the motherboard or the dedicated graphic card is damaged due to overheating, you would need to replace them.
5. Replace your video card
Buying a new video card is the only option, when the existing card is damaged due to overheating or overclocking, or has become outdated. If you are using an integrated video card, replace the whole motherboard.
Before buying, consider the specific use of graphics card. Gamers or video editing professionals would need a more powerful GPU to process intense graphics.
To Sum Up
Graphics card problem can be related to hardware or software. The blog highlighted a few quick symptoms that identify corruption or damage in your graphics card.
It recommended physical checks before moving on to the troubleshooting methods. Your graphics card may not always be the cause of poor video quality or performance. It may be due to a faulty cable or display monitor, or the video itself may have become corrupt and needs a repair software.
The troubleshooting methods addressed both hardware and software aspects of video card problems. Hardware issues can be fixed after physical examination of the graphics card and maintaining optimal temperature. The video card software issues are resolved by updating or reinstalling the drivers or by disabling/enabling the graphics cards.
If none of these methods works, your graphics card is probably damaged and needs replacement.
Was this post helpful? Do share in the comment box below.