Does Mac Need Antivirus?
Mac running on the latest macOS has built-in security features such as XProtect, Gatekeeper, Notarization, and Sandboxing. These security features protect your Mac from various Internet threats. So, you might think that there is no need for antivirus. Read on to know.
School of thought
There is an age-old belief that Mac systems don't get viruses, meaning Mac is less susceptible to malicious software than Windows PC. Is the view accurate? Not exactly, we'll share the reasons.
There wasn't any need for antivirus software a decade ago
You didn't require antivirus software for your Mac 10 years back because the built-in security feature in macOS was sufficient to protect your computer from any unauthorized intrusion from the Internet or otherwise. Also, earlier, the virus developers were not keen on making viruses for Mac, which had a lesser user base than Windows PC. But things have changed now. Mac users have increased, and several new threats specifically targeted at Mac have been revealed in the recent years.
There are gaps in the armor of Mac users' systems. The macOS layer of security depends on Apple that adds virus signatures. So, you get a warning message when you are unknowingly going to open a virus-infected program or file. But the defence mechanism isn't all-encompassing. XProtect list of virus signatures is trivial compared to the checks a robust antivirus software applies. So, a powerful antivirus software is the need of the hour for all Mac users.
Does Antivirus Slows Down Mac?
Yes, antivirus software does slow down your Mac performance. Also, sandboxing on macOS restricts antivirus software from performing optimally. Antivirus software might start as a login item and periodically scan the system, which is resource-driven and time-consuming. This automatic scanning process also reduces the Mac performance in most cases.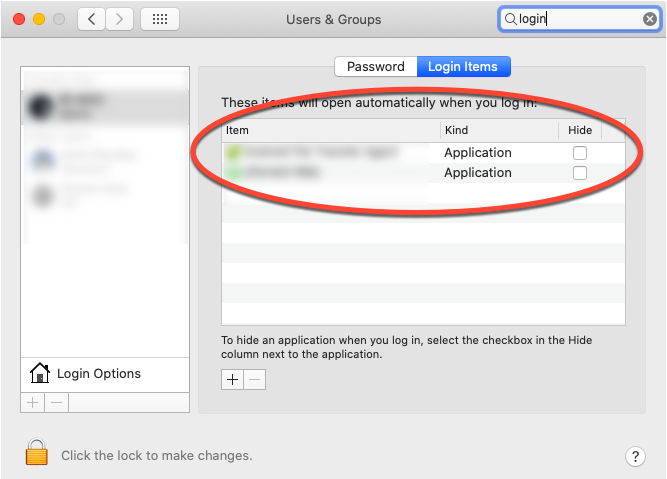 How to fix your Mac that is slow due to antivirus?
To fix your slow Mac, you can perform the following:
1. Remove Your Antivirus:
If your Mac seems to be performing slow right after installing antivirus software, it indicates a problem with the software. Remove the antivirus program from your Mac immediately to revive system performance. To do so, follow these steps:
a) If the antivirus has an uninstaller, use it to uninstall the software.
b) Or else, navigate to Finder > Applications.
c) Drag and drop the antivirus app to the Trash icon.
d) Open Trash, then search for the deleted app.
e) Secondary-click the app and select Delete Immediately. The antivirus removes from the Mac.
2. Change Your Antivirus:
If the antivirus software installed on your Mac isn't performing, you should change your antivirus. Please find the best and effective antivirus software for your Mac that is available on the Internet, then install it on your system. The powerful antivirus program will help you prevent your Mac from Internet threats.
3. Update Your Antivirus:
A new virus for Mac can come up anytime and spread through the Internet in no time. The virus threatens the security system of your Mac and even thwarts the defence mechanism of robust antivirus software. The developers of the antivirus program create virus signatures when they come across such viruses. They then circulate the prevention mechanism through software updates. So, if your antivirus is not up-to-date, you must update the software immediately to prevent your Mac from any latest virus attack.
Best Practices for Mac's Performance and Safety
Always back up your Mac with Time Machine application
In Security & Privacy, make sure you are allowing apps download from "App Store and identified developers" only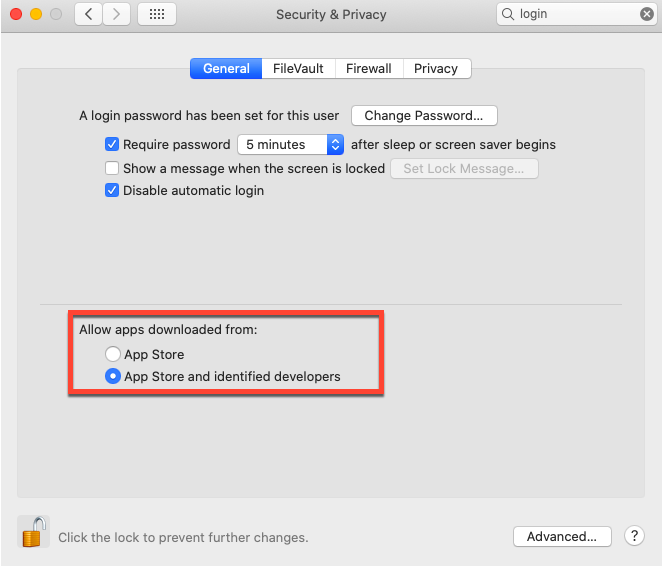 Turn on Firewall and update your privacy settings.
4. Clean up Mac Storage Drive
You can clean up your Mac storage drive by using SpeedUp Mac, a third-party disk cleaner application. The software can help you remove unwanted apps, leftovers, caches, junks, redundant data, widgets, large and old files, extensions, etc.
To clean up your Mac storage drive, perform the following steps:
a) Download and install *SpeedUp Mac software on your iMac, MacBook Air/Pro, or Mac mini.

b) In macOS Mojave or later, give the software full disk access to scan the startup disk.
c) Launch the software. Click Macintosh HD the boot volume from the left pane, then click Scan.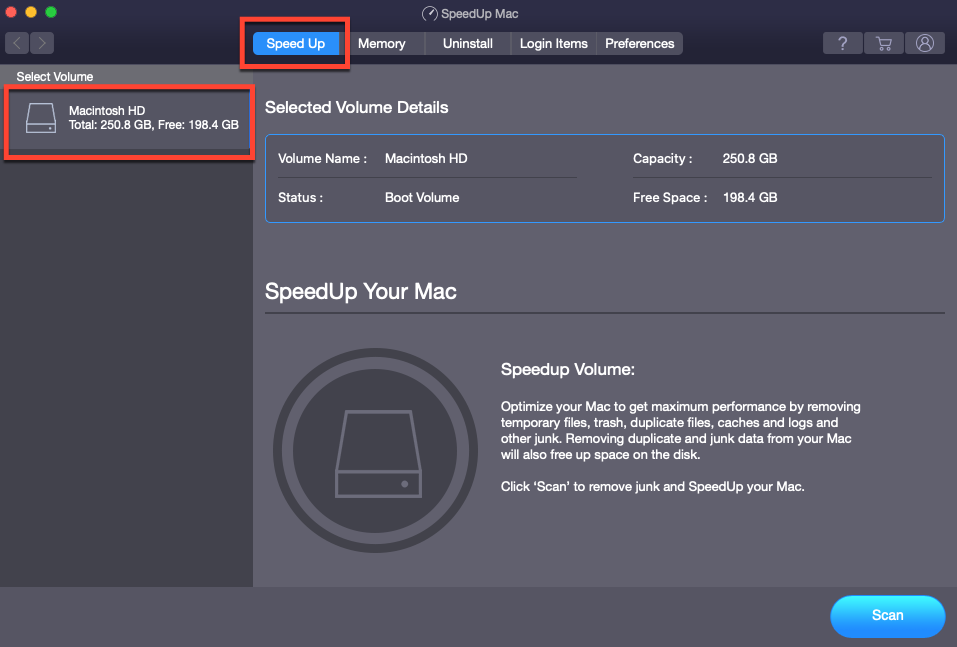 d) Once the scan is over, select any essential files that you want to keep from the scan list.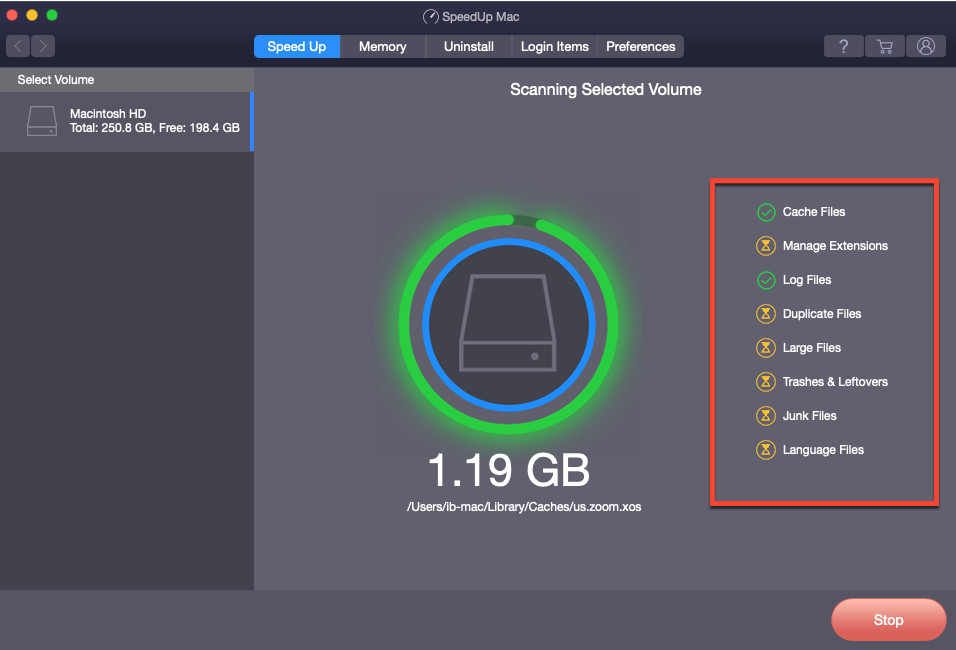 e) Click the CleanUp Now button to start the clean-up task. Wait till the clean-up is over.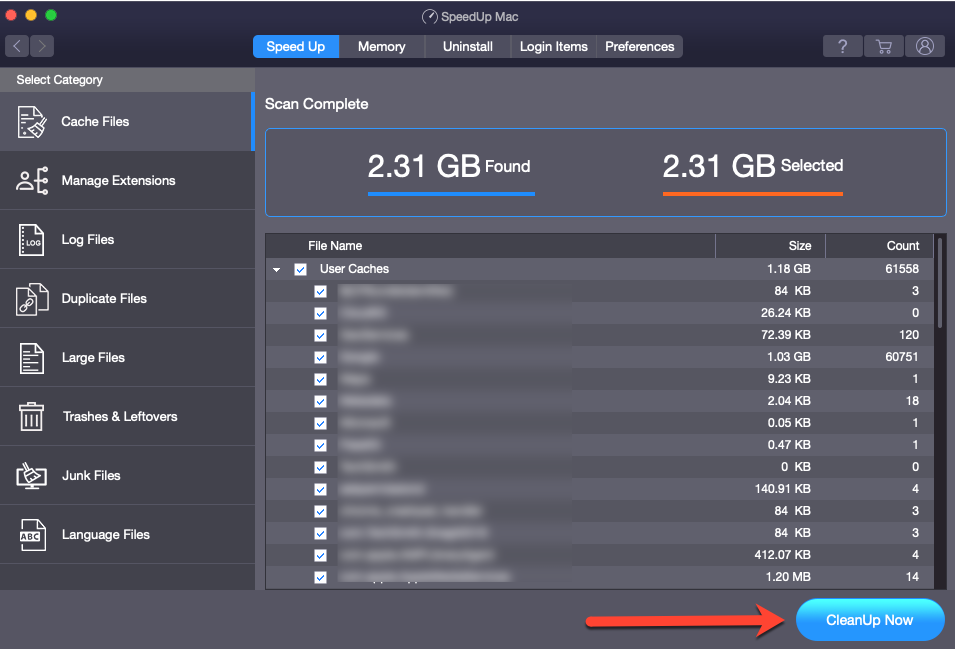 The software offers a 30-day trial with full features. And, if the free period is about to finish, buy a 1-year subscription plan to continue using the software uninterruptedly.
You can also use the software to uninstall an antivirus program completely from your Mac without leaving any leftovers or traces.
To uninstall the antivirus app from your Mac completely, perform the following steps:
a) Launch SpeedUp Mac software and from the top, click the Uninstall button.
b) Under Select Category, go to Apps.
c) Select the App Name checkbox if you wish to uninstall the software entirely.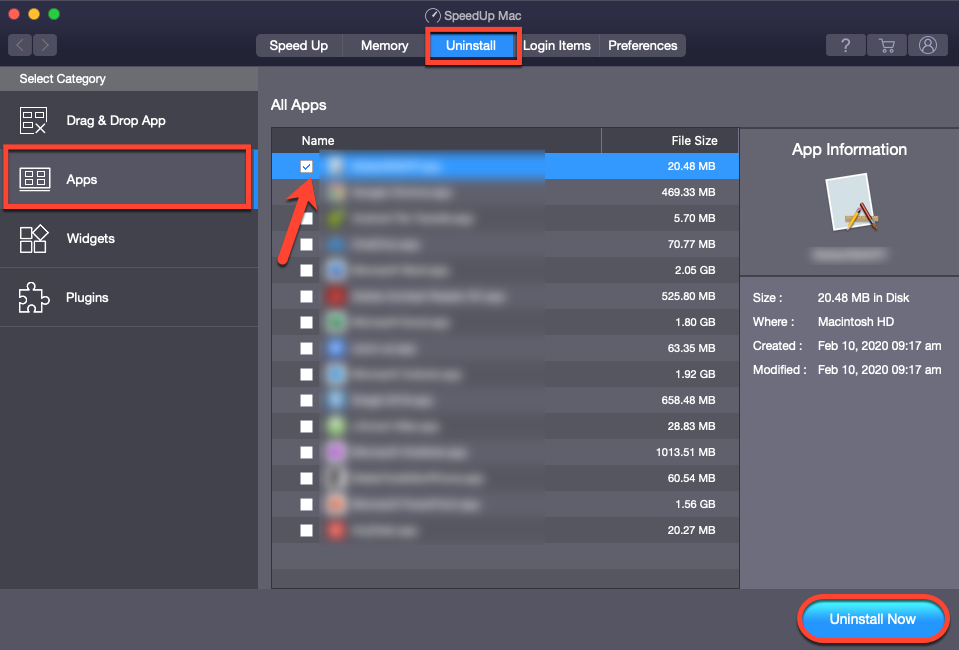 d) Click the Uninstall Now button to remove the antivirus program from your Mac.
5. Upgrade RAM
Mac performance plummets when your antivirus requires more memory than available. The only fix to the Mac slowness issue is upgrading your Random Access Memory (RAM) to a higher storage capacity. This upgrade will satisfy the memory-hungry antivirus and improve the overall performance of your Mac.
6. Replace your HDD with SSD
Boost the performance of your Mac significantly by replacing your hard drive with a solid-state drive (SSD). You can access an SSD quickly and randomly due to the use of NAND cells. SSD is non-mechanical, unlike HDD. Hence, it is resilient to failure. SSD-driven macOS boots faster and launches apps quickly. SSD changes your whole user experience on Mac. Also, any antivirus program runs fast on SSD.
Conclusion
We hope the article helped you fix the antivirus problem that might slow down your Mac. Now, you know, you do need powerful and up-to-date antivirus software for Mac. But, if you have installed the wrong antivirus tool, you should remove it immediately from your Mac to speed up its performance. But, the uninstallation of antivirus can leave traces and leftovers. SpeedUp Mac software can help you uninstall the problematic antivirus app from your Mac completely and safely, so no app leftovers and other unwanted files are left behind on your Mac.