Personal Storage Table (PST) File is an Outlook data file that can be easily imported into Outlook for Windows. And so, MBOX to PST conversion is the most reliable way to move emails and other mail items from Apple Mail to Outlook.Apple Mail (also called Mac Mail or simply Mail) is the default email client for MacOS. It stores all the mailbox data in an MBOX file format. However, the MBOX file is not supported by Microsoft Outlook. Thus, if you want to convert Apple Mail (MBOX) to Outlook, you will need to convert MBOX file to PST file format.

Before we discuss the methods to perform the conversion, let's first discuss why it is needed.
Why Convert Apple Mail to Outlook?
Situations that may call for converting Apple Mail data file to Outlook data file are as follows:
For migrating data from Mac to Windows platform.

Organizational need to transfer emails from Apple Mail to Outlook.

To open and read MBOX file data, shared by a user, on a system with an Outlook client.
Methods to Convert Apple Mail to Outlook
You can convert Mac Mail to Outlook 2019, 2016, 2013, 2010, and 2007 manually or by using an MBOX to PST Converter Tool.
Manual Methods to Move Mac Mail to Outlook
Method 1 – Import Apple Mail MBOX File into Outlook using Eudora and Outlook Express
Note: This method only works for Outlook versions 2010 and 2007. Also, this method requires you to install Eudora and Outlook Express on your computer, besides Apple Mail and Outlook.
This method requires converting a Mac Mail MBOX file to the Eudora MBX file format. Once converted, import the MBX file into Outlook Express, and lastly import the file to Outlook.
The detailed steps are as follows:
Step 1: Import Mailbox Data from Apple Mail into MBOX File
Open your Apple Mail application, go to File > Import Mailboxes.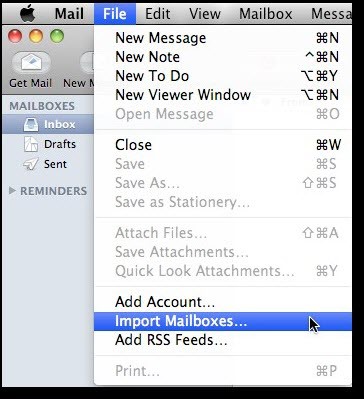 Figure 1 - Select Import Mailboxes
Select the Files in MBOX format radio button under 'Import data from:', and choose Continue.
Figure 2 - Choose Import Data from Files in MBOX Format
In the dialog box that pops up, click Choose to browse the location of the MBOX file, and then click Continue.
After importing data into an MBOX file, click Done.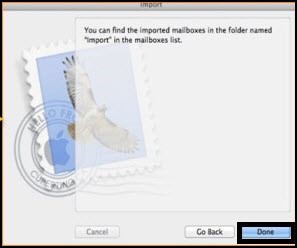 Figure 3 - Import Process Completed Window
Step 2: Change .MBOX to .MBX File Extension in Eudora
In this step, change the Apple Mail MBOX file format to Eudora MBX format by performing the following:
Install and launch the Eudora application.

Change the .mbox file extension of the imported MBOX file to .mbx. For example: 'mailbox.mbox' to 'mailbox.mbx'.

Move the MBOX file to the default location where Eudora files are saved.
Note: The Eudora files are by default stored at the location 'C: Documents and Settings Application Data\Qualcomm\Eudora'.
Open the Eudora application, and double-click mbx to create the file.

Exit the Eudora application.
Step 3: Move Mailbox Data from Eudora to Outlook Express
Next, import the Eudora MBX file into Outlook Express by following these steps:
Install and open Outlook Express.

Click File > Import > Messages.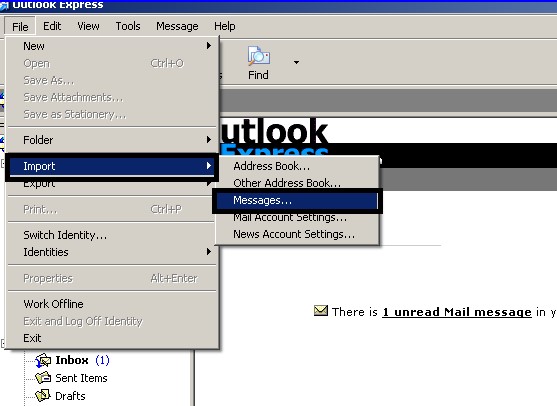 Figure 4 - Import Messages from Eudora into Outlook Express
From the list of email applications, choose Eudora, and then choose Next.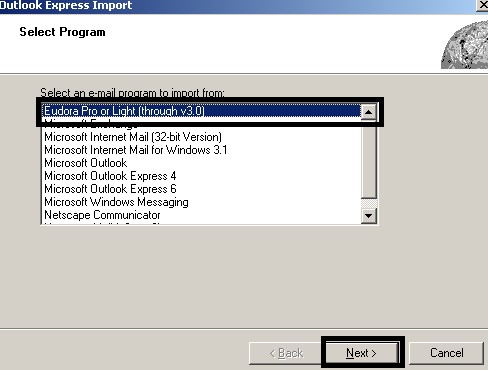 Figure 5 - Select Eudora
Browse the location where you have saved the mailbox.mbx
Select the mbx file, and then click OK.
Click Next > Next > Finish.
Step 4: Import Outlook Express Messages into Windows Outlook
Finally, import Outlook Express messages into your Outlook account. For this, do the following:
In Outlook 2010, go to File > Open > Import.
Note: For Outlook 2007, click File and choose the Import and Export option to open the Import and Export wizard.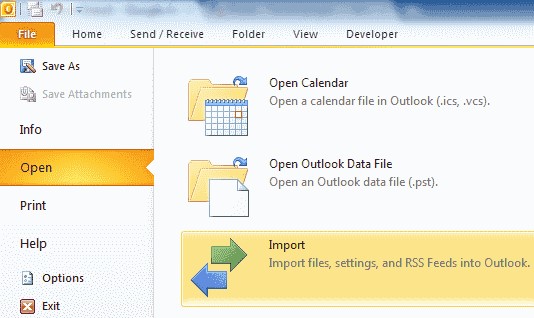 Figure 6 - Click Import to Open Import and Export Wizard
From the Import and Export wizard, choose Import Internet Mail and Addresses, and then hit Next.
Figure 7 - Select the 'Import from another program of file' Option
Choose Outlook Express 6.x, 5.x, 4.x or Windows Mail.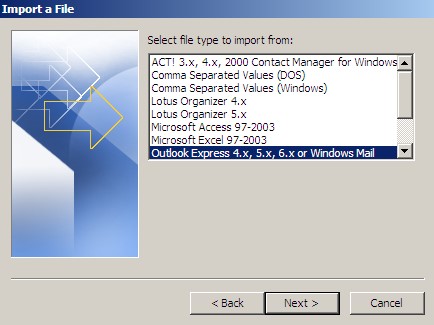 Figure 8 - Choose Outlook Express
Select the Import Mail checkbox, and then click Next.
After executing these steps, all the data from Apple Mail will get migrated to Outlook.
Method 2 – Drag and Drop EML Files in Outlook
Note: Use this method if you only want to transfer emails from Mac Mail to Outlook.
Another approach to manually convert Apple Mail to Outlook 2019 and earlier versions is to save your Apple Mail emails in EML files. You can then copy those files to a removable media and copy the files to your Windows PC. Finally, drag and drop the EML files in a new Outlook folder.
Here's how to do this:
Step 1: Save Apple Mail Emails in EML File
Open Apple Mail, select the emails you wish to convert into Outlook file format.

Drag and drop the selected emails on your computer's desktop.

The emails will get saved in .eml file format.

Move or copy the EML files to a flash drive.
Step 2: Drag and Drop EML Files in Outlook
Connect the flash drive to the computer on which Outlook is installed.

Copy EML files on your Windows PC desktop.

Open your Outlook email client.

Create a folder named EML Import in Outlook.
Note: You can replace the folder name to anything you like. 
Figure 9 - Create EML Import Mailbox Folder in Outlook
Drag and drop the copied EML files in the new mailbox folder.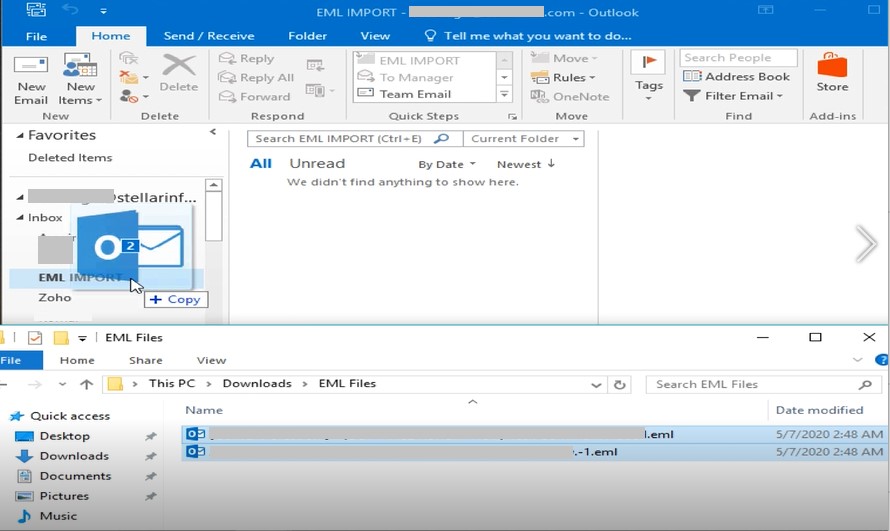 Figure 10 - Drag and Drop EML Files in Outlook
Your Mac Mail messages will now appear in Outlook.
Method 3 – Configure an IMAP-enabled Gmail Account
In this workaround, you need to configure an IMAP-enabled Gmail account in both Apple Mail and Outlook:
Step 1: Enable IMAP Access in Gmail
Note: Skip this step if your Gmail account is IMAP-enabled.
Login in to your Gmail account.

After getting logged in, open Settings. 
From the Settings screen, click the Forwarding and POP/IMAP tab, and then select the Enable IMAP radio button.

Figure 11 - Enable IMAP Access in Gmail Account
To implement the changes, click Save Changes.
Step 2: Add Gmail Account in Apple Mail Account
In Apple Mail, click Mail from the main menu, and then click Add Account.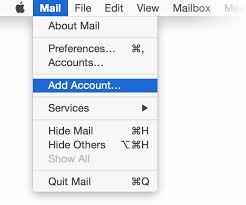 Figure 12 - Add Account in Apple Mail
From the list of Mail account provider, choose Google, and then hit Continue.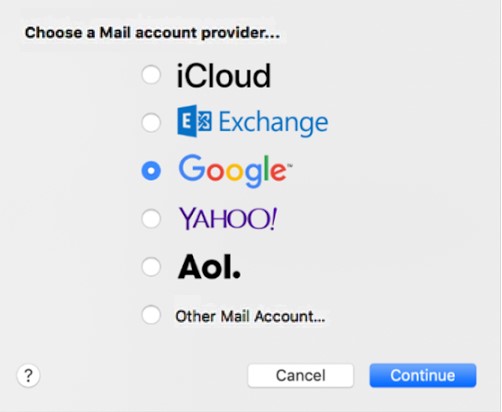 Figure 13 - Choose a Mail account provider
Enter login credentials of your Gmail account.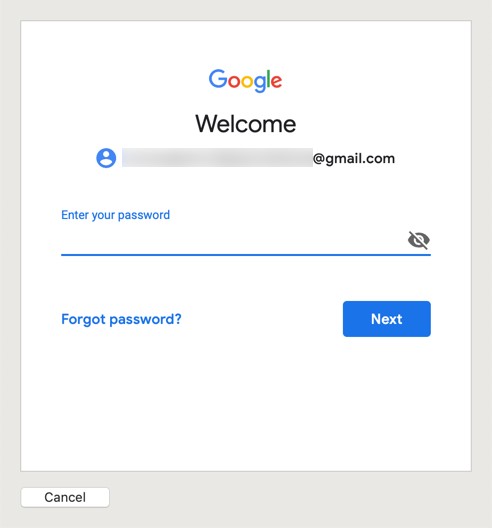 Figure 14 - Sign in to Gmail
Select all or specific mail items you want to use with the Gmail account, and then choose Done.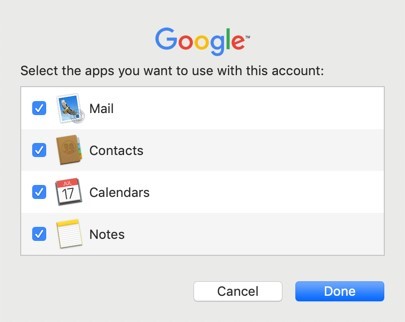 Figure 15 - Select the Mail app
This will add an IMAP-enabled Gmail account to Mac Mail.
Step 3: Move Apple Mail Data to Gmail Account
Create a new folder in your Gmail account.

Select the mail items you want to convert.

Right-click on the selected items, and then click Copy to for copying those items to the new Gmail folder.
Step 4: Add IMAP-enabled Gmail Account in Outlook
Finally, add the Gmail account (that you configured in the Mac Mail account) in Outlook. Here's how:
Open your Outlook account, click File, and then select Add Account.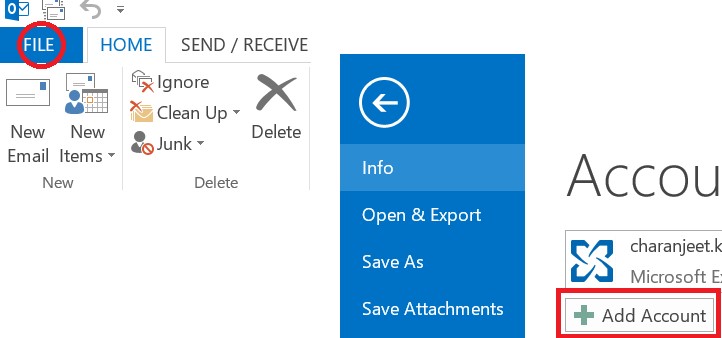 Figure 16 - Outlook Account Settings
Enter your Gmail address, and choose Connect.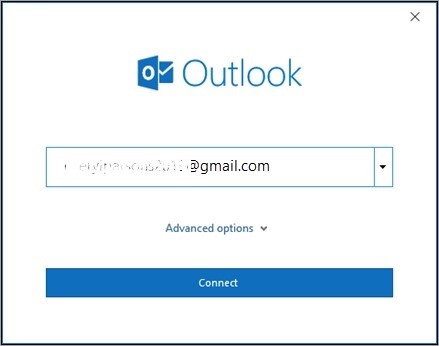 Figure 17 - Connect Gmail Account
Next, type the password to login into your Gmail account.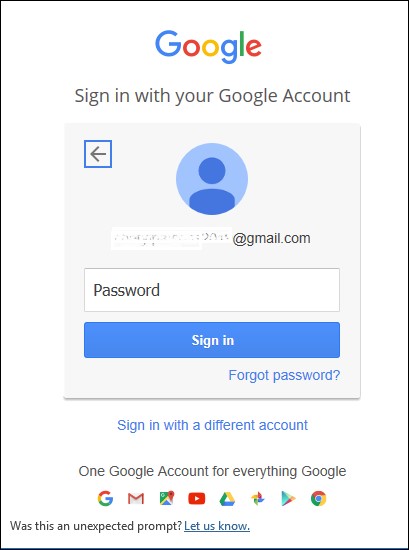 Figure 18 - Log in to Gmail
Once the Gmail account gets added, you will be able to view the folder containing your Apple Mail items in Outlook.
Use an MBOX to PST Converter Tool
This is a direct method to convert Apple Mail to Outlook. Use Stellar Converter for MBOX software to perform the conversion in a few clicks:
Step 1: Download, install, and launch the software on a Windows PC.
Step 2: In Select MBOX window, select AppleMail as your email client.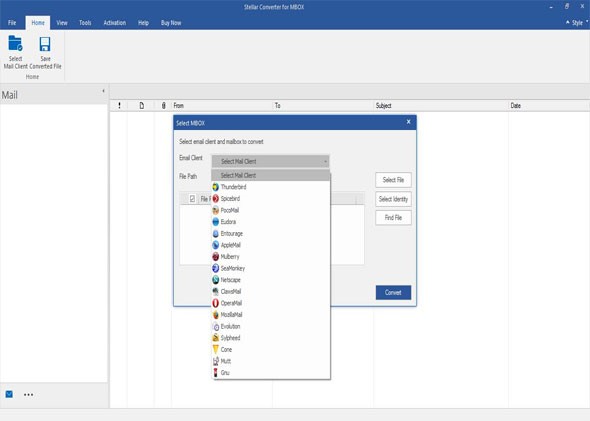 Figure 19 - Select AppleMail as your Email Client
Step 3: Select the MBOX file you want to convert by clicking Select File.
Note: Click Select Identity to select multiple files.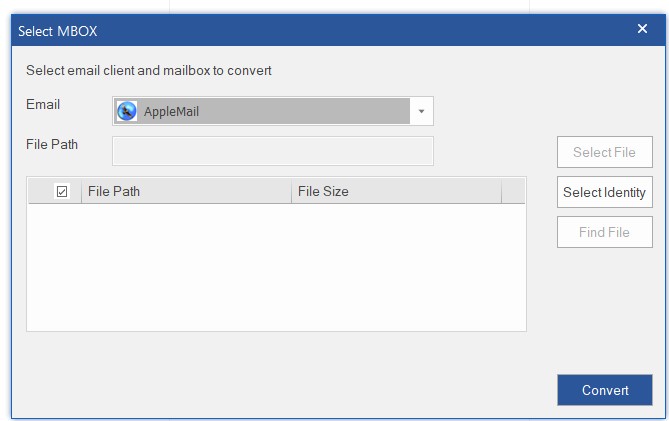 Figure 20 - Select AppleMail MBOX File
Step 4: Once the file is selected, click Convert to start the conversion process.
Step 5: The software will scan the file to be converted, and displays a preview of the converted mails.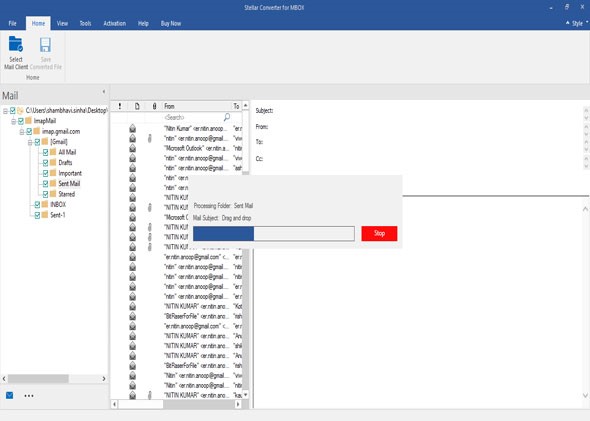 Figure 21 - Preview Converted Apple Mail Data in Software
Step 6: Select the data you want to convert from the preview window, and then select Save Converted File on Home menu.

Figure 22 - Choose Save Converted File Option
Step 7: From the Save As box, choose to save the Apple Mail data into a New PST or an Existing PST.
Step 8: When the conversion completed message box pops-up, click OK.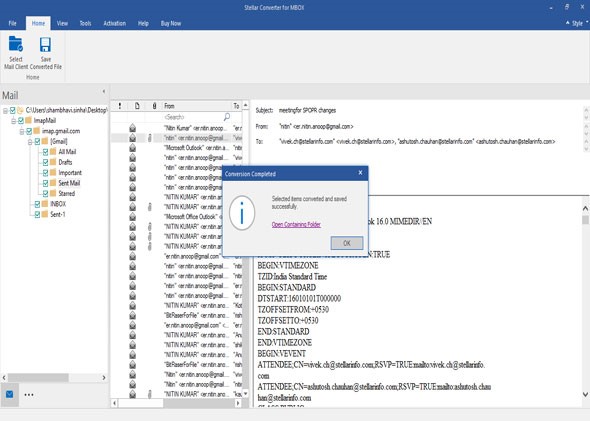 Figure 23 - Conversion completed message box
All the selected Apple Mail data will get saved in a new/existing Outlook PST file. 
Note: If you are using an Exchange or IMAP account in Outlook, use the built-in Import and Export Wizard to import the resultant PST file into Outlook.
Also read: How to Convert MBOX to Office 365 Using Stellar Converter for MBOX?
Manual Method vs Converter Tool: Which One to Choose?
Here's a comparison chart to help you decide which method will best serve your needs: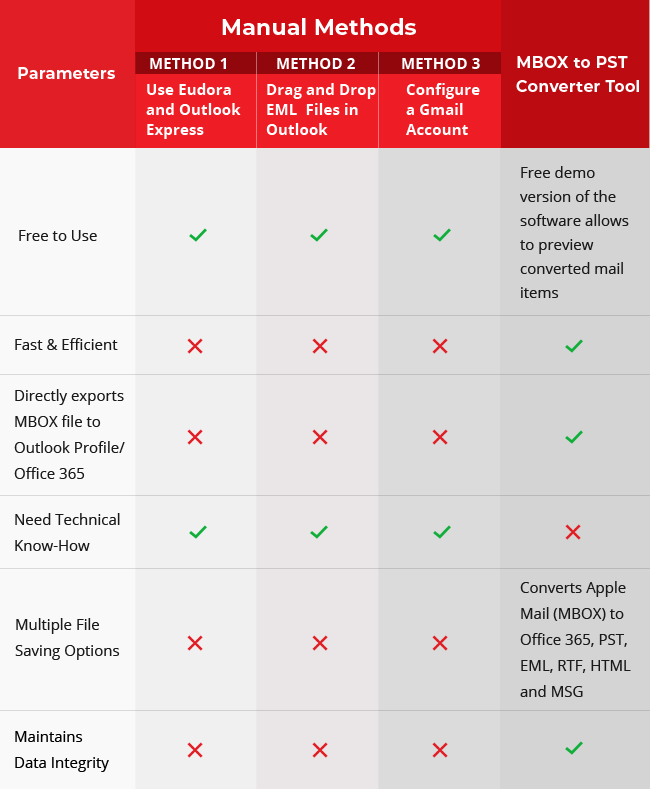 C

onclusion
In this article, we discussed some of the most efficient ways to convert Apple Mail to Outlook. These include manual workarounds and a specialized MBOX to PST Converter tool. Check out the comparison chart above and choose the method that best suits your needs.