If you're planning to sell or exchange your old Mac, obviously you'll need to erase all your private and confidential data from it. A factory reset is the simplest way to accomplish this. You might also need to factory reset your MacBook Pro for several other reasons. For instance, to fix damaged system files, remove junk & leftover files, or to ensure smooth connectivity with devices, like external hard drive, headphones, or smartwatch.
But wait! You shouldn't rush to factory reset your device without taking a proper backup. A factory reset returns your MacBook to the state it had when it came from the manufacturer. So naturally, when you perform this, all your data is completely erased from the Mac.
So then, how can you factory reset MacBook Pro without data loss? Read on to find out!
How to Backup your Mac?
You can back up all your Mac data manually by copying it to an external hard drive or iCloud. Alternatively, you could use Time Machine, Apple's built-in software for backup. In the event of a disaster, a backup taken with Time Machine can let you recover specific files as well as restore your entire hard drive.
Back up to iCloud
Here's how to back up the Mac data manually to iCloud.
Go to Apple System Preferences and select the iCloud option.
If you haven't already, log in to your iCloud account.
Thereafter, check all the boxes next to iCloud and click the Options box in the iCloud row.
Make sure everything you want to save to iCloud is checked, including your Desktop folder, Pages documents, and System Preferences.
When you open the Finder, you'll notice an iCloud Drive folder on the left-hand side bar. Open it by simply clicking on it. 
Now you can move any folder on your Mac to iCloud Drive and access it from any Apple device as well as through the web on a non-Apple device.
Back up with Time Machine
These are the steps to backup data with Time Machine:
Start with enabling Time Machine backups. For this, select System Preferences from the Apple menu in the top left corner of your screen.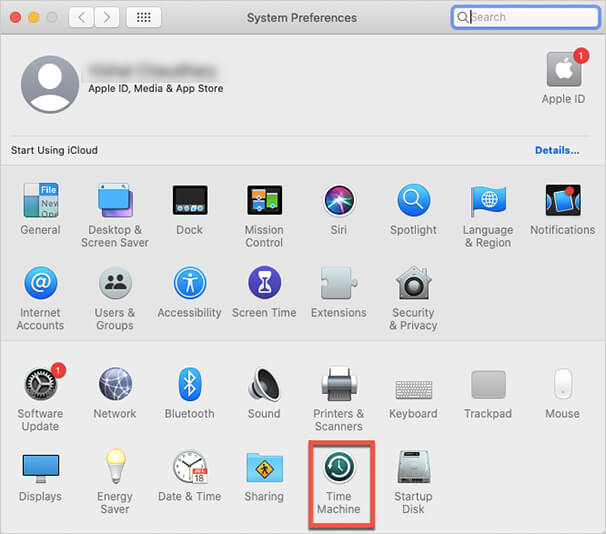 Navigate to the Time Machine option and then select the Backup Disk option. After this, select the disk you want to use as a Time Machine backup drive.
Now you can proceed with creating the backup.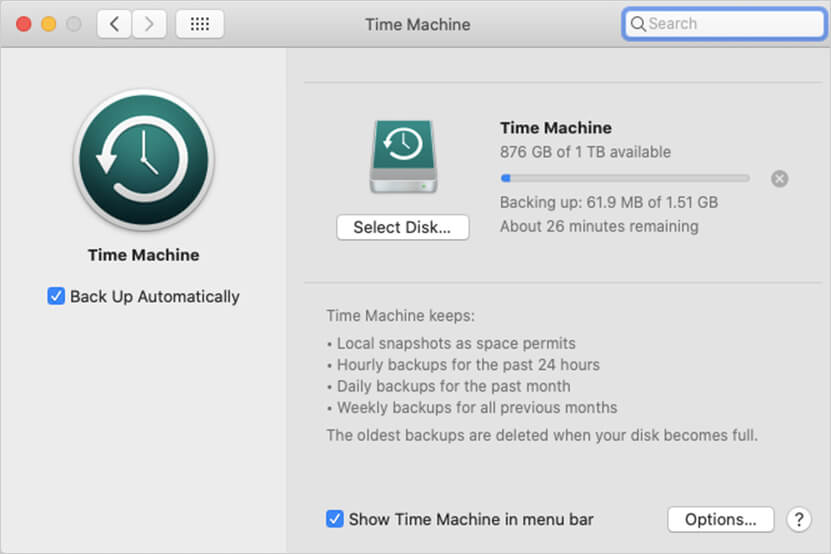 The above mentioned backup techniques can be used to back up MacBook Pro as well as MacBook Air.
How to Factory Reset MacBook?
After taking MacBook backup, you need to deauthorize the Mac. Follow these steps:
Step 1: Sign out of iTunes
If your laptop changes hands, you need to make sure it's not connected to your iTunes account. Follow the below steps to sign out of iTunes:
Launch the iTunes application and from the menu bar, select Account.
Select Authorizations -> Deauthorize option from the dropdown menu.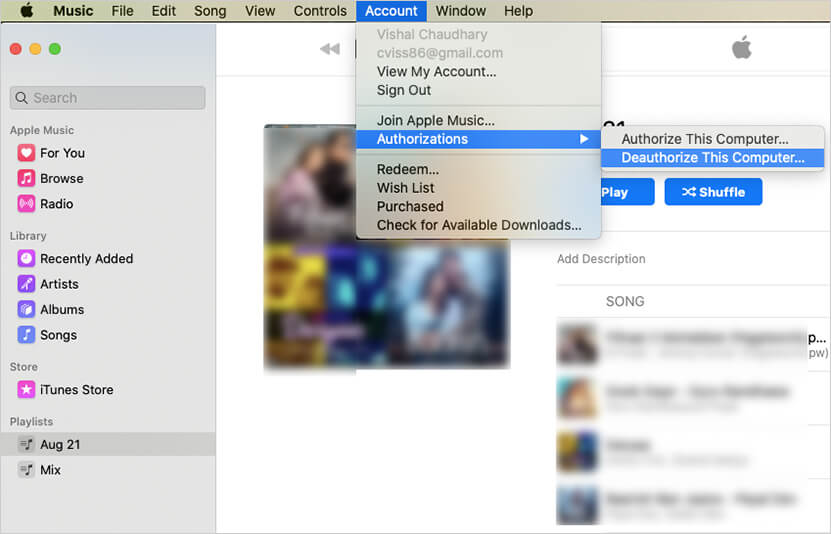 When prompted, enter your Apple ID and password to proceed with the deauthorization of the Mac.
Step 2: Turn off iCloud
Signing out of iCloud ensures that any lingering cloud data, like bookmarks, notes, and reminders, is hidden from new users.
Select System Preferences from the Apple menu.
Choose the Apple ID option and from the sidebar, click Overview.
Sign out by clicking the Sign Out button.
Step 3: Reset NVRAM (Non-volatile RAM)
NVRAM is a form of memory that your Mac utilizes to save settings, like your startup disk, sound volume, screen resolution, etc. Certain functions that you may have modified earlier can be restored if you reset NVRAM.
Turn off your Mac.
Press and hold the Option + Command + P + R keys simultaneously while it boots up.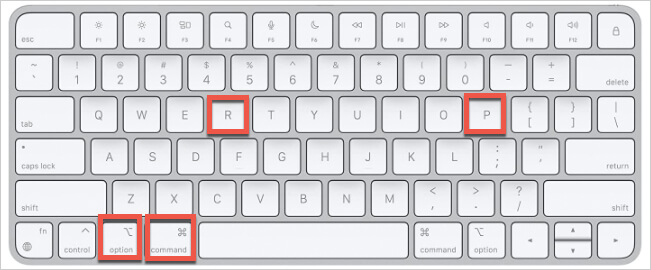 Hold the keys for 20 seconds before releasing them.
This will reset the values of the NVRAM completely.
Step 4: Erase the Mac Startup Drive
Now that you've backed up your data and signed out of all your synced applications, it's time to wipe off everything from the disk. Here's how you can format your disk to complete the factory reset:  
Select Restart from the Apple menu in the top left corner of your screen.
As the Mac boots up again, hold the Command + R keys together until the Recovery Mode window appears.
Navigate to the Utilities panel and select Disk Utility.

Continue by pressing the Enter key. You will be able to see all the disks connected to your Mac, with your built-in startup disk named as "Macintosh HD" (unless you've renamed it). 
Select Macintosh HD and then choose the Erase option from the top menu.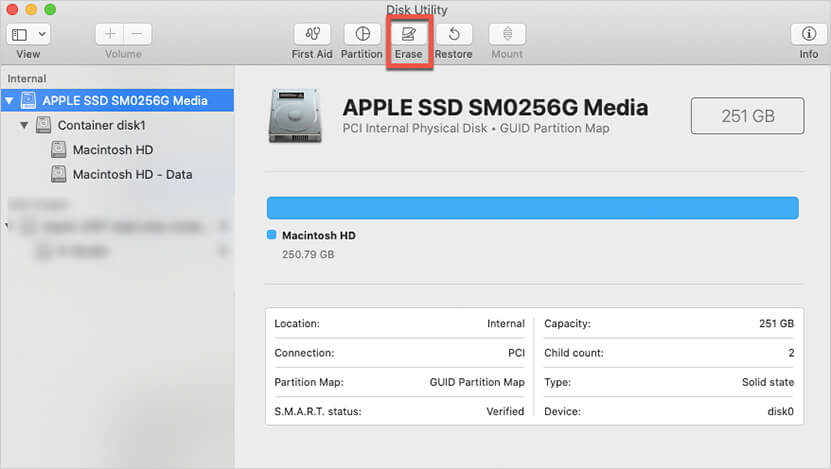 When prompted, fill in the following information:
Name: Macintosh HD
Format: APFS or Mac OS Extended (Journaled)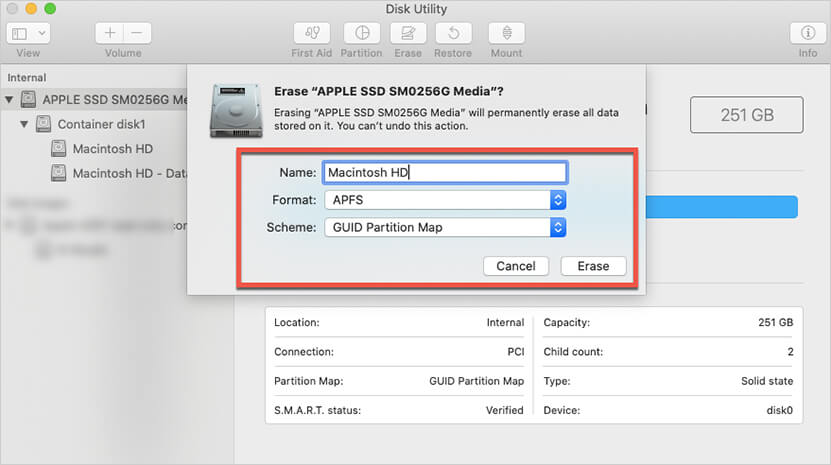 Select the Erase option from the menu. It's possible that you'll be asked to validate your Apple ID.
Select other internal volumes in the sidebar and press the "—" button to delete them after the operation is complete. 
 After that, exit Disk Utility.
After you've successfully formatted your hard drive and restored factory settings to your Mac, you'll have to reinstall the MacOS again, for a fresh start.
Step 5: Install the new OS
Go to the Utilities menu and select the Reinstall macOS option. Next, verify if you really want to proceed and then follow these steps:
A setting guide will display on the screen. If you're not planning on keeping your Mac, it's best to stop the setup process.
To switch off your Laptop in this current stage, hold down the Command + Q keys and select Shut Down when prompted.
Note:

The new user will directly reach this step as soon as he powers on the computer.
Your Mac is now completely restored to the factory version and is ready to start over.

However, if you suffered data loss and don't have a backup, there is no need to worry as you can easily recover the lost data. The easiest solution is to perform a full MacBook Data Recovery by using a professional data recovery software.
Recover Data on Mac after Factory Reset
Stellar Data Recovery Standard for Mac is a simple to use application that can help you recover data in a number of data loss scenarios. You can recover deleted or lost files from Mac storage drives and many other devices. The software is compatible with APFS, HFS, ex-FAT, HFS+, and NTFS file systems.
Here's how you can use the software to recover lost data from Mac:
Download and install Stellar Data Recovery Standard.
Launch the software.
From the home screen, select the file types you want to recover and click on Next.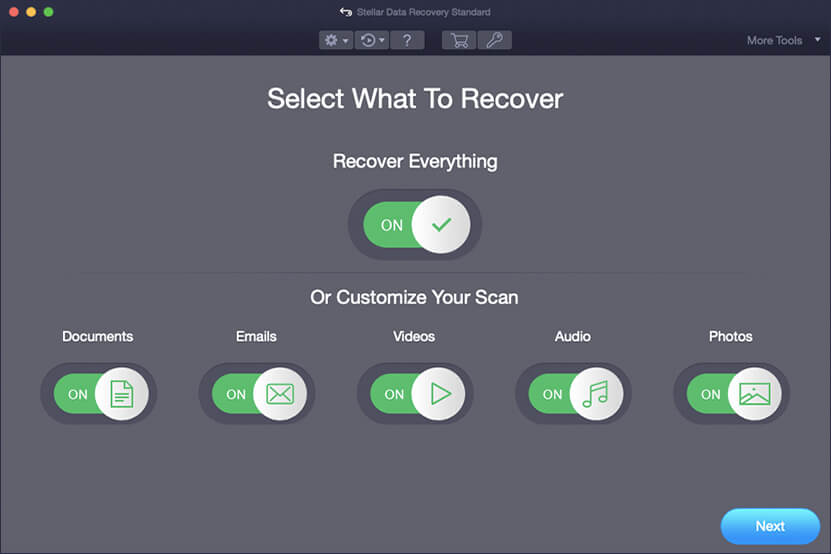 Select the drive from which the data is to be recovered. Also turn on the Deep Scan option at the bottom left corner and continue by clicking on the Scan button.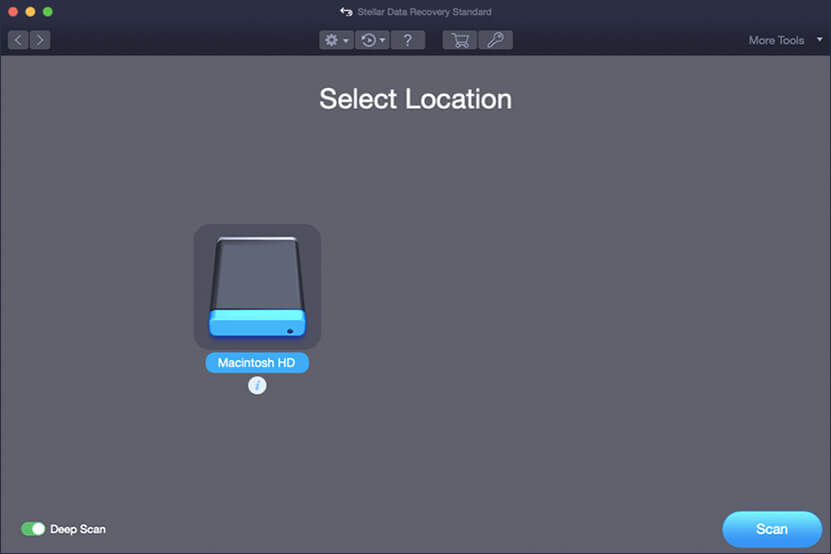 Next a window will appear on your screen which will show the progress of the scan and recovery process. Once the scan completes, you'll be able to see all recoverable files displayed in a tree-view structure in the left hand sidebar of the software interface.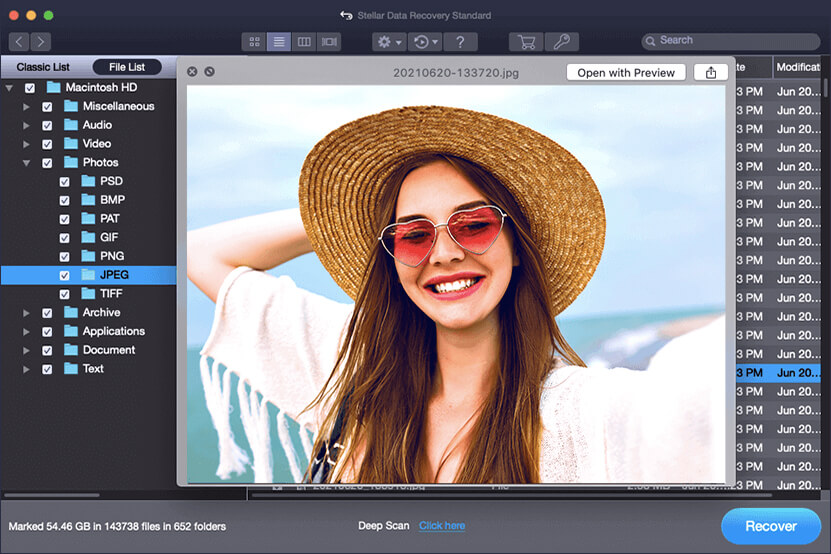 Preview and save all the recovered files to a desired location. 
Also, we recommend you to take a look at the Stellar Data Recovery for Mac variants for advanced data and storage drive recovery.
To Conclude
It's highly recommended that you factory reset your MacBook before selling it or giving it away to someone else. Despite deleting old files, there might be some data on the hard drive which you may have forgotten about. It's never a good idea to let your personal data go in the hands of unauthorized people. A factory reset can ensure your hard drive is wiped clean of all the data. Furthermore, it also solves many problems on your MacBook Pro, iMac, or MacBook Air.
Remember, before going about the process, be sure to back up your MacBook SSD or HDD. If you suffer data loss, then don't hesitate to try Mac data recovery software for home users.