[Explained] macOS Recovery Mode and How to Use it
Summary: Mac Recovery mode is used for various purposes, often to restore missing files using Time Machine. However, not every user makes the best use of this macOS built-in feature to create regular backups. As an alternative solution, you can always trust your data recovery to a dedicated software when needed. Download the Stellar Data Recovery app to retrieve missing items without extra steps like restarting your Mac in macOS Recovery. Just run the app.
macOS Recovery, introduced in 2010, is part of any Mac's built-in recovery system and comes as a default feature. It allows you to boot your Mac from a limited partition to troubleshoot and fix software-related issues or after other Mac operations. In this article, we'll take a quick look at each of its tools and learn how to enter and exit the Mac recovery mode properly.
With Mac Recovery mode, you can:
Restore missing files using Time Machine.
Reinstall macOS.
Use Safari to contact Apple Support.
Run Disk Utility to repair or wipe disk drives.
Enter commands using the Terminal app.
Use Firmware Password Utility and Network Utility.
When to Use Recovery Mode
Recovery mode is used to perform the following actions:
Fix startup problems when you experience issues like your MacBook starting to a blank or a pink screen of death.
Wipe off all the information when trading or giving away your Mac.
Fix issues related to your disk drives by using Disk Utility.
Downgrade to a previous macOS version.
Reinstall the current macOS to fix the bugs, etc.
Tools Available in Mac Recovery Mode
Reinstall macOS
This option lets you do the trick when you decide to update your current macOS, downgrade to a previous version or do a clean install. Not every macOS is flawless, and it may come with glitches or be the cause of a sluggish Mac. That's when you can try upgrading, reinstalling, or downgrading your computer via Recovery mode.
Safari
Safari option (or get online help) lets you open the Safari browser to contact Apple Support (with your Mac connected to the internet). In the Recovery mode, the Apple Support website is linked by default. In addition, browser plug-ins and extensions are disabled. You can also download the Apple Support app to get instant help.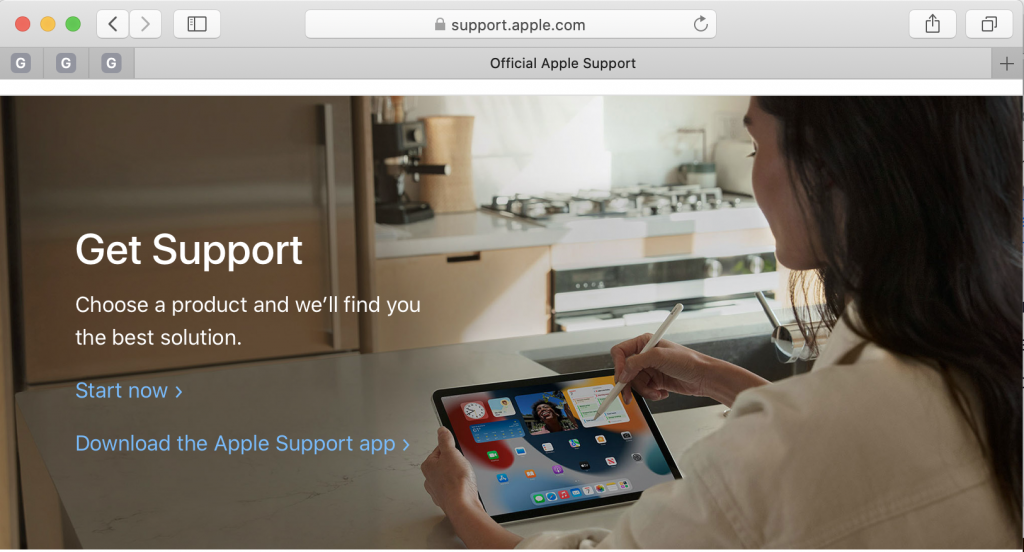 Disk Utility
Use Disk Utility to scan, repair or erase a disk or other storage device. You can use the tool just like any other app. However, when your Mac is undergoing startup problems, launch the tool from the Recovery mode to repair disks (by using First Aid) or format the startup disk.
Terminal
Using Terminal in the Recovery mode lets you run various commands to troubleshoot the existing issues on your Mac.
Firmware Password Utility
On Macs with Apple T2 Security Chip, the startup security utility offers features to protect against unauthorized access: password protection, secure startup, and installation of allowed boot media. Once a firmware password is created, users who do not know it will not start the computer from any disk other than the boot disk you assigned. It includes two features.
Full Security
This default setting is now available on macOS, which provides the highest level of security. Previously, it was only available on iOS.
Allowed Boot Media
Here, you can allow boot from removable or media or disallow this feature.
Network Utility
This app allows you to access information and tools to assist with network connection problems.
How to Enter macOS Recovery
Before booting into Mac Recovery mode, you need to choose the proper instruction. It depends on whether your Mac has an Apple Silicone or Intel processor. The Mac M1 recovery will look different than on Intel Mac. Click the Apple logo > About This Mac > Overview tab to check what processor your computer runs. On Intel, you'll see Processor and On M1 — Chip.

Mac Recovery Mode on M1 Macs
To enter your Apple Silicone Mac into the Recovery mode:
Turn on your device by pressing and holding the power key.
Release the key once you see the startup options menu on your screen.
That's it — you've successfully started the macOS Recovery system.
Mac Recovery Mode on Intel Macs
1. Turn on your Mac > immediately press and hold two keys: Command (⌘) and R.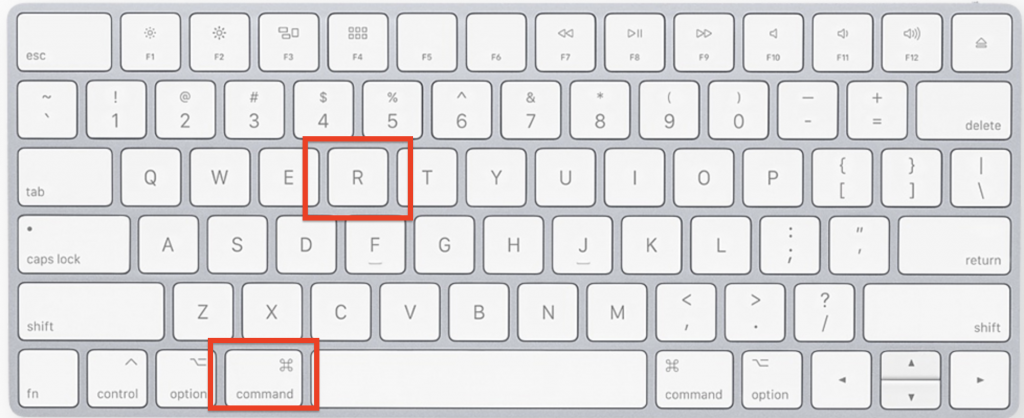 2. Release these keys when you see the Apple logo, a rotating globe, or another launch screen.
Note: You may need to enter the firmware password or the password of the user who is the administrator of this Mac. Enter this password > click Continue.
How to Exit macOS Recovery
Exiting the Recovery mode is performed in a few clicks.
To exit macOS Recovery mode:
Click the Apple menu > choose to restart or exit from the drop-down menu.
Fix macOS Recovery Mode Not Working
Your Mac not starting in recovery mode may be caused by several reasons, such as:
You might be using the wrong method to enter it (check the sections above to try to go into this mode on M1 or Intels Macs).
Your keyboard may be acting up, and the keys combination didn't work.
Yor M1 Mac may not be running the latest macOS. For instance, restoring deleted files using Time Machine on macOS Big Sur might not work if this version is installed with bugs, which prevent it from functioning smoothly. Here, the solution would be to keep your Mac updated to the latest version.
This handy guide will provide you with effective workarounds to fix Mac Recovery mode not working problem.
To Conclude
macOS Recovery mode is a handy tool to fix your Mac when it starts acting up. Every Mac user sooner or later gets to know how to use it. However, keep in mind that even when data recovery runs smoothly in the Recovery mode, it's still recommended to have trusted data recovery software at hand to double-check your files don't go missing. 
Related reading: