"Being a professional videographer, I have to work on many videos. Often, while working, I come across different types of video corruption or glitches.
To repair these damaged videos, I have looked for reliable video repair online tools, but given a long list of choices, I am confused about which one's the best.
Can someone recommend the best video repair software that will easily repair my corrupted videos? A user-friendly interface is a must!"
Facing issues while watching videos are very common. These issues range from no sound to unplayable, choppy, jerky, or blurry videos. You can witness these errors while playing videos, downloading movies, binge-watching your favorite TV series, etc. These video errors can kill the excitement and ruin your video-watching experience.  
Often, these errors are caused due to corruption, which could be due to faulty storage devices, sudden power outages, or interruption during file transfer. However, you can use any video repair online software to fix them.
Online video repair tools like Fix.video, Wondershare Repairit, EaseUS RepairVideo, or Online Converter can easily repair your videos online.  
These tools claim to be the best available online video repair tools in the market, but they have some major security issues. Wondering how?
Let's first understand how an online video repair tool works. You have to upload your corrupted or damaged videos to the online repair tool server; the tool will take a few minutes to repair, and then it's ready for download. But using such tool doesn't guarantee data privacy, making you vulnerable to video leaks and cyber-attacks.
This is why you should look for a secure video repair tool, such as Stellar Repair for Video to repair corrupt videos.
Best Alternative for Video Repair Online Software
Stellar Repair for Video is the best alternative for various online video repair software to fix corrupt, damaged, or unplayable videos. With a user-friendly interface and secure video repair features, the software repairs your video in a short span of time. The software is available for both Windows and Mac.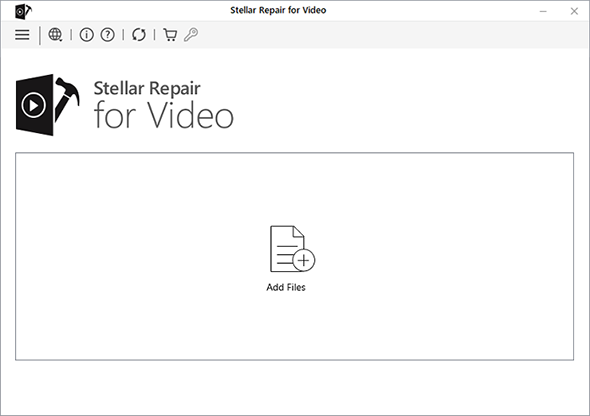 The tool supports all the popular video file formats, such as MOV, MP4, MKV, FLV, etc. It can simultaneously repair multiple videos of the same or different formats, saving you significant time.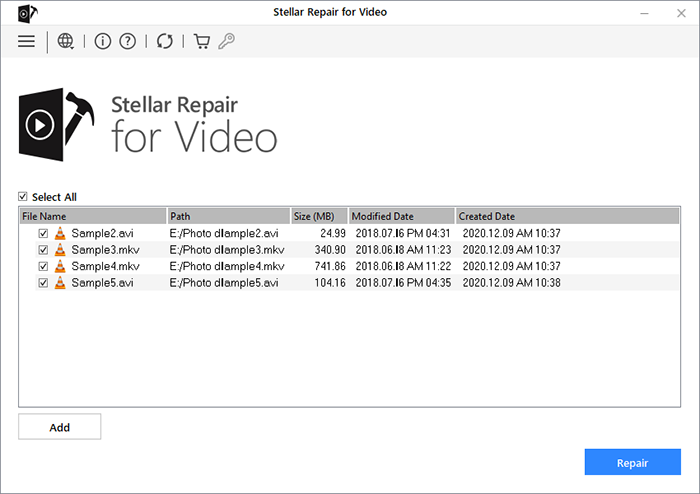 One of the distinguishing features of Stellar Repair for Video is its ability to repair video shots from a wide array of devices. Whether you capture videos using an Android phone, iPhone/iPad, drone camera, surveillance camera, or DSLR like Nikon, Canon, etc., this tool can easily repair these files. This versatility makes it an essential tool for casual users and professional videographers.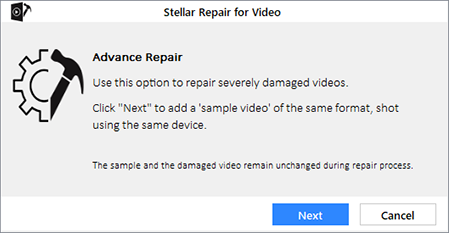 Stellar Repair for Video stands out with its Advance Repair feature, where it can repair severely corrupt videos by using a sample file – a working video created from the same device of the same format as your corrupted videos. This advanced repairing mechanism increases the chances of fixing video corruption issues like unplayable, black screen, out-of-sync, choppy, truncated, and blurry videos. The video repair tool also fixes corruption in video frames, sound sections, header, etc.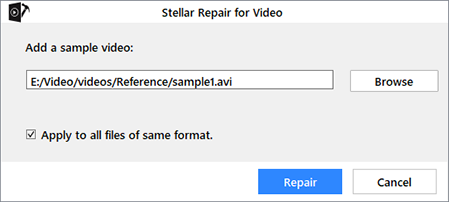 Additionally, the software supports the repair of 4K, 8K, 16K, and VR video footage. Further, you can use Stellar Repair for Video to repair corrupt or inaccessible videos stored on a camera's memory card, CF card, SD card, USB flash drive, HDD, SDD, etc.
The video repair software comes equipped with a simple & intuitive user interface, allowing you to add your corrupted video from any storage device. Its Preview feature lets you preview repaired videos before saving, ensuring that the integrity, file structure, and video quality are not compromised.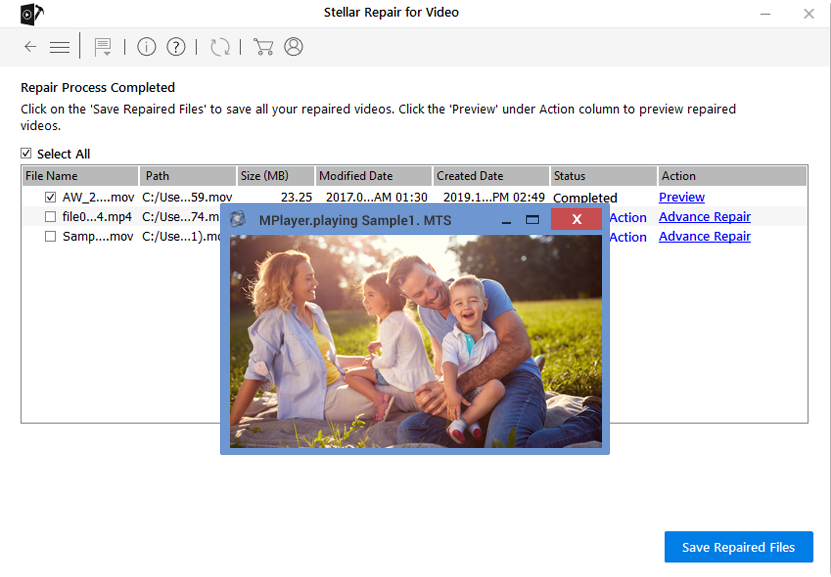 Unlike other online video repair tools, Stellar Repair for Video guarantees 100% data privacy. To repair the video, you need to add corrupted files from local storage directly to the software interface installed on your device. Further, it comes with multi-language support comprising English, German, French, Italian, Spanish, Japanese, and Korean.
The ability to repair damaged, inaccessible, and corrupted videos can be a true lifesaver. Further, let's check the pros and cons of this software.
Pros:
Simple and straightforward interface.
Repair unlimited videos.
Repairs multiple videos in one go.
Preview videos before saving.
Advance Repair for severely corrupt videos.
Guarantees 100% Data Privacy.
Cons:
The free version does not allow saving the repaired videos
Conclusion
In our view, Stellar Repair for Video is the best and most affordable alternative for online video repair tools, especially when you take into account data privacy.
FAQ
1. Why not to repair corrupted mp4 video online?
You should not use online video repair tool to repair your corrupted mp4 video because of data theft or leakage.  We recommend using Stellar Repair for Video to repair corrupt MP4 videos.
2. Is it safe to use an online video repair tool?
Online video repair tools are only partially safe, as there is always the risk of data theft and malware intrusion.
3. How long does it take to repair videos online?
The time it takes to repair videos online will depend on the size of the video, internet connectivity, and the severity of the corruption.
4. Can I repair a corrupted video for free ?
You can easily repair a corrupted video for free using VLC Media Player or Hex editor. However, to use these free tools, you need to be technically adept. Whereas, Stellar Repair for Video lets you repair videos in just 3 clicks with ease.
5. How can I prevent my videos from becoming corrupted?
To prevent your videos from getting corrupted, you can:
Work on the copy of the original video file.

Properly transfer videos between devices.
Carefully insert/eject external drives or SD cards.