A Keynote file (a file with .KEY file extension) is a particular file format created by Keynote software that is part of Apple's iWork productivity suite. Keynote works similar to Microsoft's PowerPoint and is used to create presentations on Mac.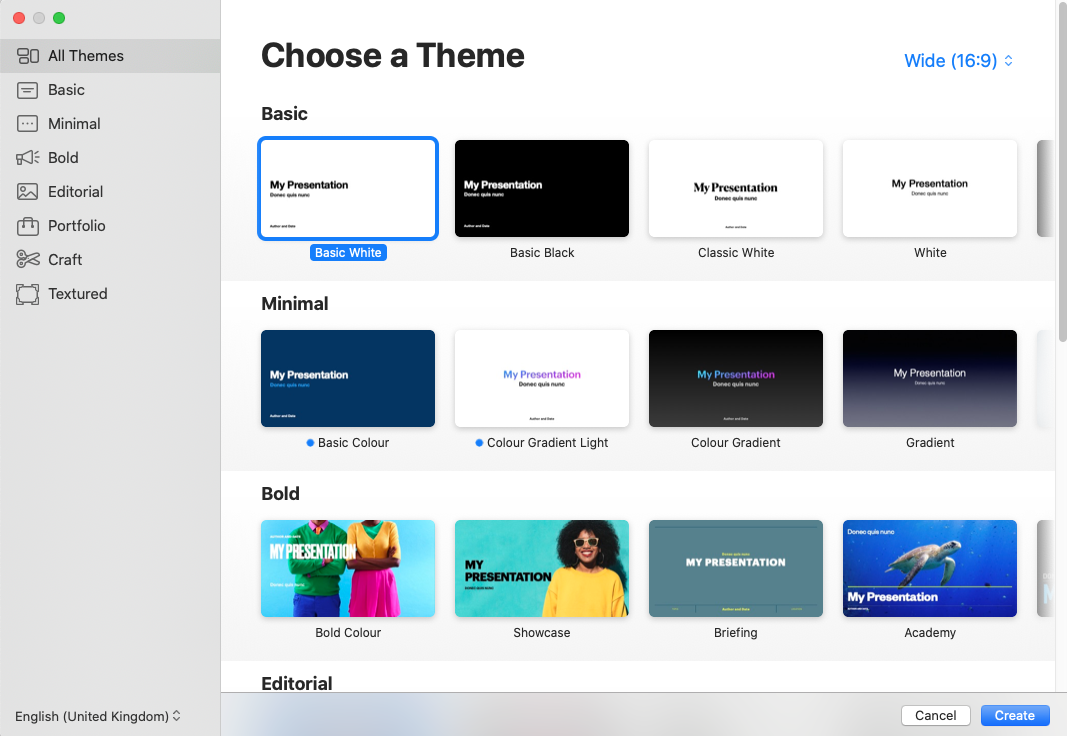 Image: Get Started with Keynotes
Still not using Keynotes on Mac? Download it from here for free.
Just like an ordinary file, you may accidentally delete a Keynote file. So, here we'll describe different DIY methods to recover a deleted keynote file on Mac.
Put Back Deleted Keynote File Using Trash
When you delete a Keynote file, it moves to Trash. The file is not removed from your Mac unless you Empty Trash. So, whenever you delete a Keynote file, you must look for it in the Trash folder.
Steps to recover a deleted Keynote file using Trash are as follows:
a) Open the Trash application from the Dock on your MacBook Pro, iMac, Mac mini, or MacBook Air. Look for the deleted Keynote file.
b) To speed up the file search, click the "change the item arrangement" icon to arrange the deleted files in your desired sequence.
c) Select the deleted .KEY file, secondary-click, and choose Put Back to restore the file to its original location.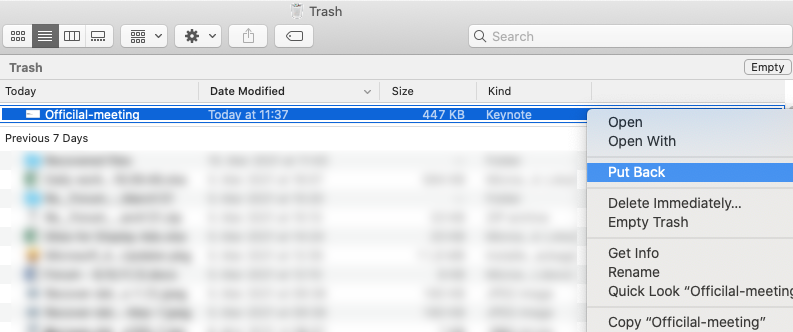 Image: Restore Keynotes from Trash
d) Navigate to the folder from where the Keynote file is restored. Now, you can easily open and work on the keynote file.
In case you've emptied your Trash or removed the .KEY file from the Trash folder, you need a backup of Keynote files to restore it to your Mac.
How to Back Up Keynote Files on Mac?
You can easily back up your Keynote files using Time Machine or iCloud Drive. For backing up your Mac through Time Machine, set up an external hard drive with sufficient storage space. Then, let macOS perform the backup task automatically.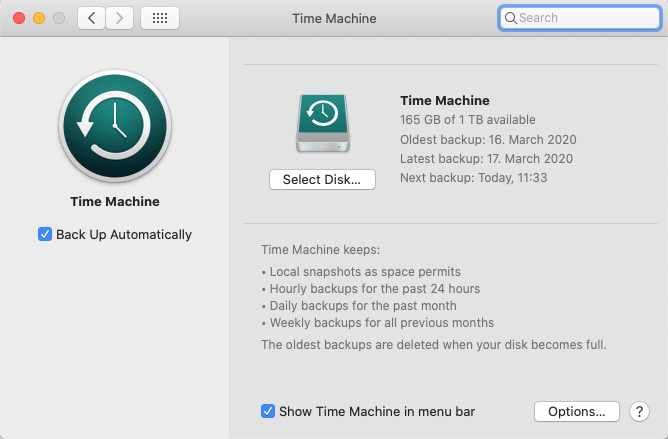 Image: Navigate to the Time Machine
To back up the Documents folder containing your keynotes files to iCloud Drive, open icloud.com and sign in using your Apple ID. Next, sync your Desktop and Documents folders present on your Mac to iCloud. Now, when keynote files get deleted accidentally, navigate to your backup drive and restore them.
Restore Deleted Keynote File Using Time Machine
If you have backed up your Mac using Time Machine, you can quickly restore your permanently deleted Keynote file using the Time Machine backup. The restoration steps are as follows:
Navigate to Finder > Applications > Time Machine.
Open the folder from where you have once stored the deleted Keynote file.
Use the Timeline or Up/Down arrow to navigate the backup.
Press Spacebar to preview the backed-up Keynote file.
Click Restore to restore the deleted Keynote file to its original location on Mac.
However, sometimes, a Time Machine backup or an up-to-date backup is not available. At that moment, it becomes impossible to restore a permanently deleted keynote file. In the absence of Time Machine backup, proceed to the next recovery method.
Restore Deleted Keynote File Using iCloud
If you've synced your Documents to iCloud, you can restore your deleted keynote files within 30 days after deletion. The recovery steps are as follows:
Open icloud.com in your Safari web browser and sign in with your Apple ID.
In iCloud Drive, click Recently Deleted.
Select the keynote file you wish to recover, then click Recover.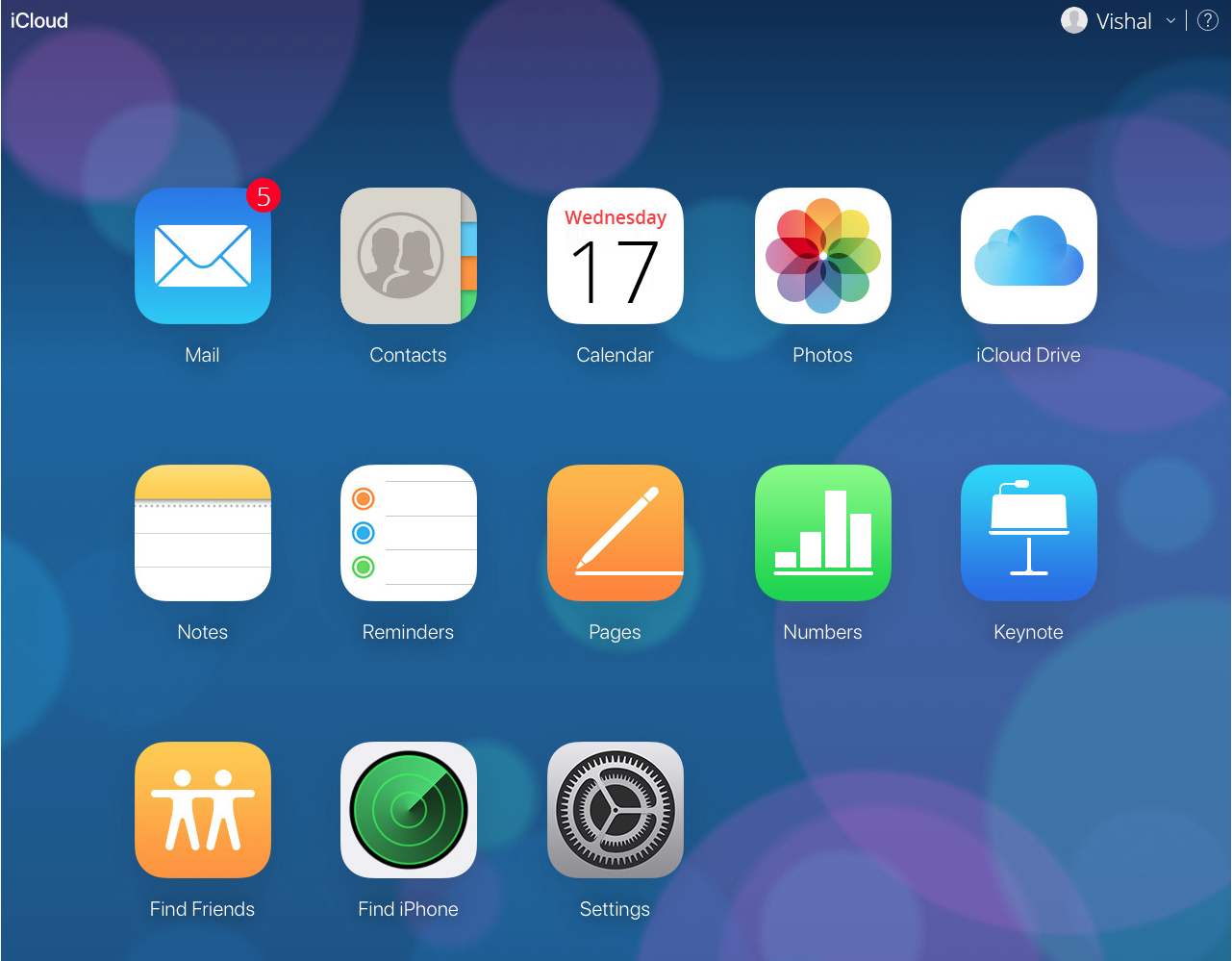 Image: Retrieve Keynotes from iCloud
Alternatively, do the following:
Go to Settings on icloud.com.
Scroll down to the Advanced section and click Restore Files.
Select the required keynote file, click Restore.
When you've not synced your Mac folders to iCloud or the 30-day recovery time is over, the only question that might come to your mind is – Can I restore my keynotes without backup? The answer is – Certainly! The next section describes a DIY software method to recover a deleted keynote file on Mac.
Recover Deleted Keynote File Using Free Mac File Recovery Software
Probably, you have deleted the .KEY file then emptied your Trash. And you don't have a Time Machine or iCloud Drive backup. Use free file recovery software to retrieve your lost .KEY file from the Mac storage medium in such a situation. The recovery steps are as follows:
a) Install, launch Stellar Data Recovery Free Edition on your MacBook, iMac, or Mac mini.
Image: Select What To Recover
Note: You need to add the .KEY header information in the software settings to scan and recover lost or deleted keynote files. Read more
b) Watch the following video to recover your deleted files using the software on the macOS.

Stellar Data Recovery Free Edition allows 1 GB free file recovery. To perform data recovery without any limitation, upgrade the software to either Professional or Premium Edition. Also, get a 30-day money-back guarantee with the software.

Conclusion
Now you know what a keynote file is and how to recover it when it is accidentally deleted. Try the DIY methods presented in the article. When none of the solutions work, use the recommended free Mac file recovery software to recover your deleted or lost keynote files. The software is compatible with macOS Big Sur 11 and earlier.