After buying your Windows 10 PC, the first thing you do is to set it up and install apps. Whether you are a novice or a pro, there are several essential software for Windows 10 that you should install to get the most out of your system. However, while there are dozens of exceptional Windows programs available, identifying the best ones will make your job a lot easier!
We've compiled the list of must-have software for Windows 10 to help you with setting up your PC. Let's get started!
Essential Software for Windows 10 in 2021
#1 Microsoft Office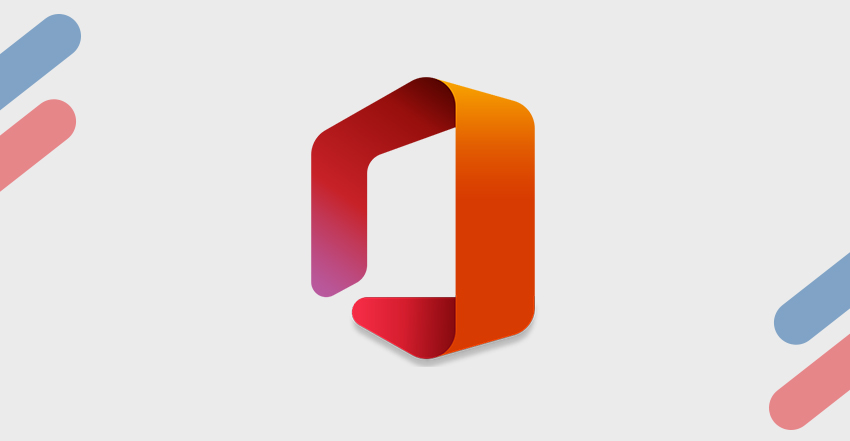 Microsoft Office has always been essential for home offices and businesses since the beginning (1990). Whether you have to create a business presentation, proposal email, sort out your finances, or create a letter, Office has been the first choice for Windows users over these years, containing all the tools you need to do all such tasks.
Microsoft Office provides a seamless experience with several apps, complementing each of your tasks. For example, to create a presentation, you can use PowerPoint. Similarly, you can create a Document in MS Word, Spreadsheets in MS Excel, or Emails in MS Outlook.
Other products such as Access (for Database) are also available, depending on your Microsoft Office Package. This product is not available for free, though. You need to either buy Office as a one-off purchase or as a subscription plan from Office 365.
Note: You may also choose to download LibreOffice as a free alternative, consisting of several similar tools as MS Office.
Download: Microsoft Office
#2 Antivirus Program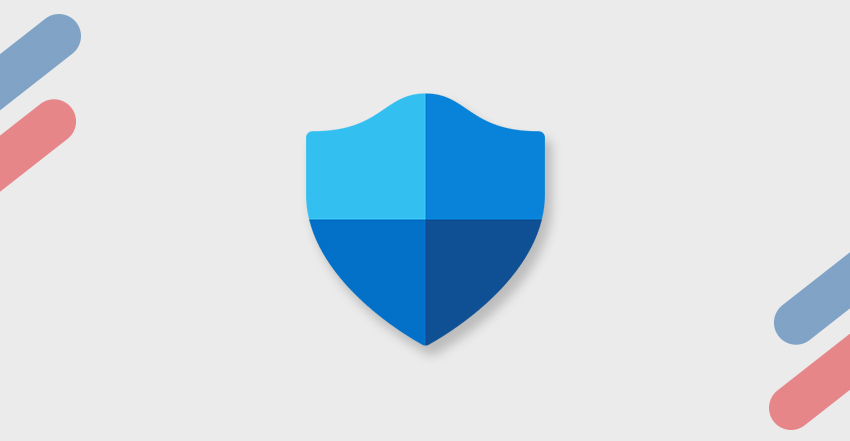 Windows 10 comes with a built-in security program Windows Defender Antivirus. This program can protect your Windows 10 system from any threats as soon as the Windows is active. It lets you run scheduled scans for any latest viruses and malware on your system with regular updates. However, you can install a secondary anti-malware program on your system to leave no space for any trouble-causing virus.
Several third-party antivirus programs are available online, such as McAfee, Norton AntiVirus Plus, Kaspersky Anti-Virus, etc., and choose the one most for you.
#3 Google Chrome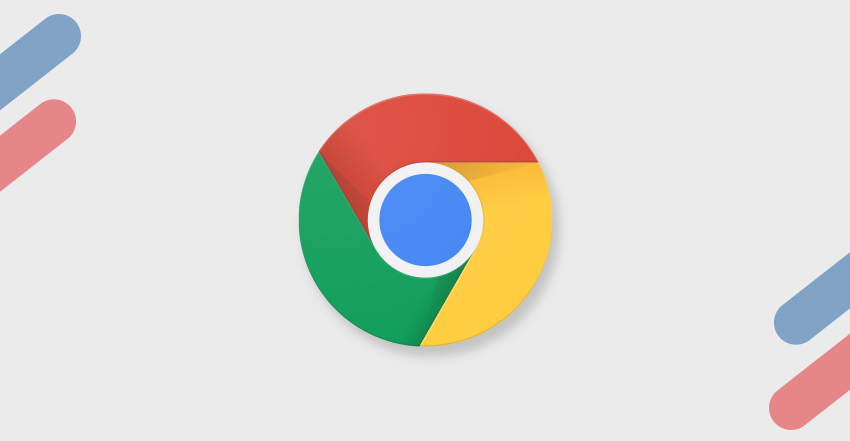 You get Microsoft Edge installed in your Windows system by default. However, we would recommend you use Google Chrome instead. It's speedy and relatively simple to use; it also enables you to customize the browsing experience. It comes with a vast library of extensions, such as Google Dictionary, Google Translate, AdBlock, etc. These extensions enhance your browsing experience, preventing you from disturbing elements like unwanted advertisements, promotional videos, etc.
You can also share bookmarks, extensions, and web history across multiple devices, including desktops, smartphones, etc., by signing in to Google Accounts. Thanks to multiple user accounts, users can keep their personal browsing history separate from their work profiles.
Not just that, it also includes multiple other features, such as a built-in password manager, 'incognito' mode, which lets you keep certain websites or searches out of your browsing history, and switching between multiple tabs.
However, there are a few drawbacks, including it's pervasive tracking in Chrome and gobbling a considerable amount of system RAM. So, you can also go for its alternatives, such as Mozilla Firefox and Opera.
Download: Google Chrome
#4 Canva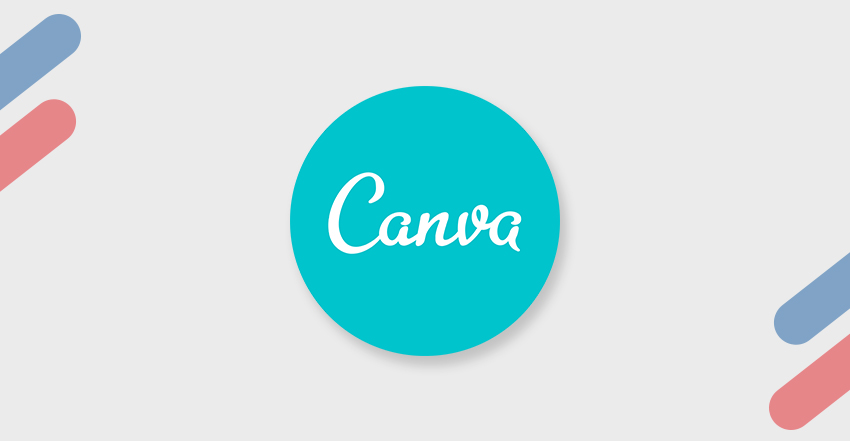 To give your creative imagination a life in the form of video presentations, social media posts, posters, e-invitations, etc., install a graphic design app on your system. Photoshop or Adobe Creative Suite is the gold standard for this, but here's a great free tool, Canva.
Canva is a free graphic design tool loaded with multiple easy-to-use features that help you create visually appealing content for sharing on the web and social media. It's like a basic Photoshop version you can install on your Windows to edit photos and create graphics without requiring any professional expertise.
It comes with more than 50000 templates that you may choose to create and share across multiple platforms within just a few clicks. You can pick your favorite template and create photo cards, memes, invoices, bookmarks, newsletters, invitation cards, worksheets, brochures, posters, business proposals, presentations, infographics, and more. You can also drag & drop your pictures to edit them using Canva. To explore more advanced features, you can upgrade to Canva's Pro version.
Download: Canva
#5 VLC Media Player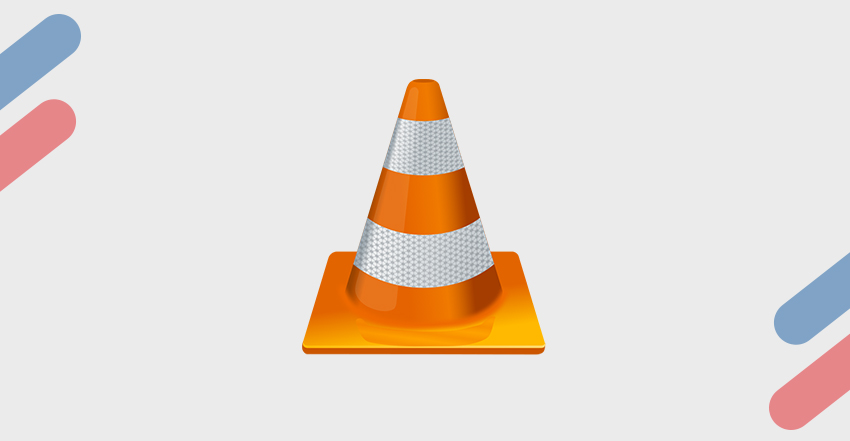 We have many options, such as YouTube, Netflix, and Gana.com, to watch our favorite shows, movies, videos, songs, etc. But, you should keep a solid video player installed on your system when you need to play any video locally.
And, to play the video locally on your system, nothing beats VLC Media Player. It's packed with many features that you don't get to see in other media players. This software can play video and audio in nearly all formats. Even if the video is corrupt, VLC can fix it first and then play it.
You can also convert the video or audio file format using a VLC media player. If you want to play a video on a device that supports only a specific type of video file format (such as smartphones, for example), you can convert them by clicking Media > Convert/Save.
Not only this, you can also record your desktop or webcam for free with VLC Media Player. To do so, click Media > Open Capture Device > Desktop. And, if you want to add effects to your custom videos, click Tools > Effects & Filters.
VLC player is a free-to-download, open-source program. It is compatible with Android, Windows, Mac, and Linux.
Download: VLC Media Player
#6 Data Recovery Software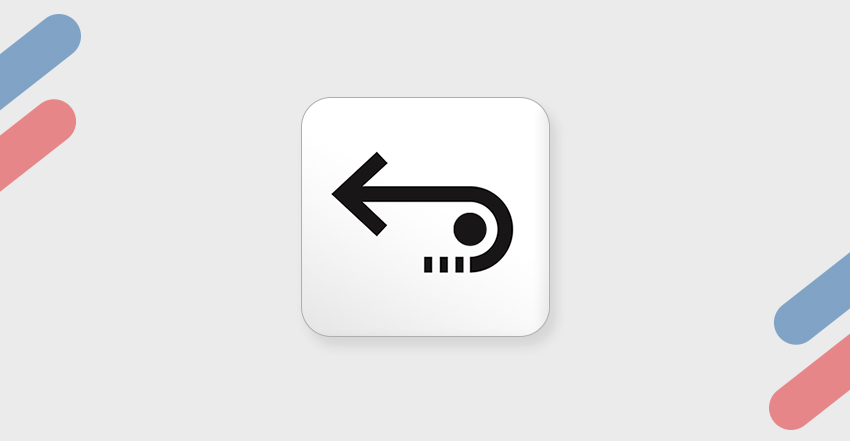 Data loss is inevitable and may happen without any warning. Therefore, having powerful data recovery software installed on your Windows 10 PC is essential. You can install reliable Windows data recovery software, such as Stellar Data Recovery Free Edition, to recover lost or deleted documents, email data files, videos, photos, etc.
The software supports recovery from Windows PCs and laptops and external storage media drives, such as HDDs, SSDs, USB Drives, SD Cards, and more. Whether you have lost your data due to deletion, formatting, corruption, etc., you can quickly get it back. The software comes with a vast library of file formats and types. Also, it offers an 'Add file' feature, which lets you add file of any unique format, thereby supporting file recovery for all formats.
You can also preview the files before you save them to your device. All you need to do is select the type of data you want to restore, choose and scan the location from where you have lost the data, select the files and 'Turn on Preview.' Once satisfied with the preview results, you can proceed with data recovery.
However, this free data recovery software has one drawback. It can recover data only up to 1 GB. But you have the leverage to upgrade the version to Standard, Professional, or Premium. With these paid versions, you can recover unlimited data and get access to more advanced features, such as Bootable Media Recovery, BitLocker Drive Recovery, Disk Imaging, SMART Drive Monitoring, etc.
There are other options as well, such as Microsoft's File Recovery tool. You may compare the Microsoft File Recovery tool and Stellar Data Recovery Free Edition before choosing the ideal data recovery tool for your Windows 10.
Download: Stellar Data Recovery Free Edition
#7 BitRaser File Eraser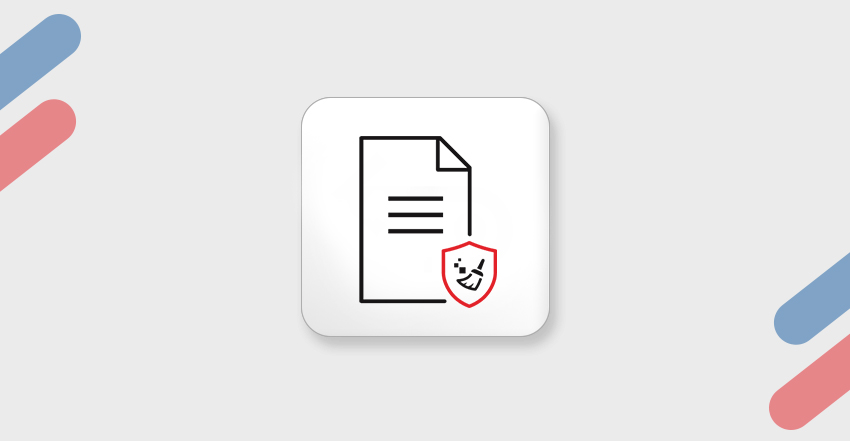 BitRaser File Eraser comes at 7th position in our list of must-have software for Windows 10. It is a privacy safeguarding software that can permanently remove sensitive data from your system and server. This software helps you stay safe by permanently erasing unnecessary files, folders, Internet browsing history, saved login passwords, application traces, etc.
You can install this software on your system and get rid of unnecessary software, programs, apps, or temporary files that consume a lot of storage space in your system. The software performs high-speed erasure of multiple files with the option to pre-schedule erasure tasks.
You can rely on this software for erasing sensitive files from the laptop, desktop, Mac, and servers beyond recovery to ensure utmost data privacy and prevent any data theft and leakage. The software wipes logical drives or partitions without impacting necessary applications & operating system files.
All in all, this software enables you to keep your system healthy and free from any junk. It's also available for free for 30 days and ensures maximum resale value when selling an old device. No wonder this is an indispensable software to have in your Windows 10 PC.
Download: BitRaser File Eraser
#8 7- Zip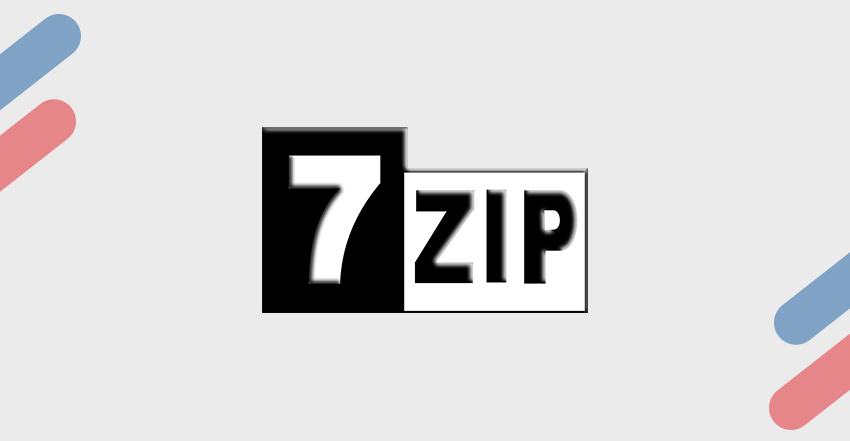 In Windows 10, you can create or open ZIP files in File Explorer. However, it's a little raw and may not be optimized for the best encryption or compression.
You may install 7-Zip, a file archiver, and unpacking software for Windows. This open-source file management tool lets you extract all types of compressed files in your system and supports all archive formats, including GZIP, ZIP, RAR, etc. It also consists of its file type, i.e., 7Z, supporting AES-256 encryption and a high level of compression to decrease the archive's size.
You can also secure your archive files with a password using this software. It also enables you to customize the compression methods, for example choosing fast compression over security or vice versa. It can also be used as a File Manager, enabling you to view your files and folders. The software is small in size, and you can install it in a few seconds.
The only drawback this software has is its aged appearance. If you can't get past that, you may also try PeaZip, a similar tool with an interactive interface.
Download: 7-ZIP
#9 Snagit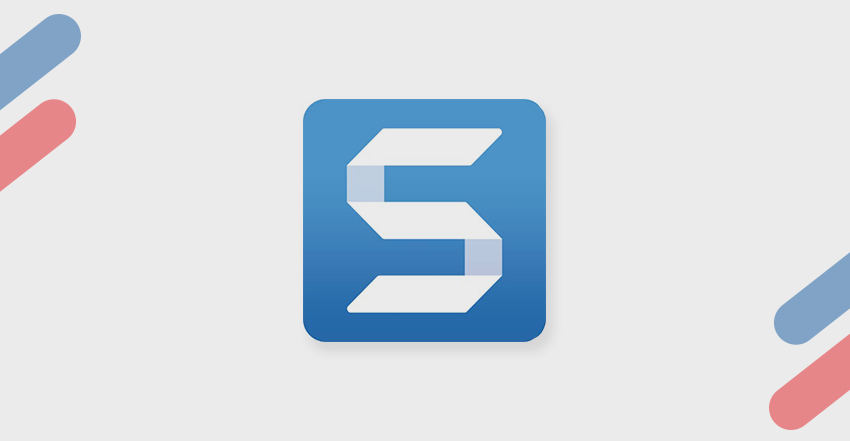 Snagit is one of the best free screenshot tools that you may install on your Windows 10. This software offers you tons of options to capture the screen. The tool is easy-to-use and comes with an intuitive interface. Initially designed for Windows systems, this software comes with preview windows that let you look at the zoomed thumbnail of whatever the cursor hovers over and web page catalog maker.
Not only this, Snagit comes with a built-in image editor, meaning you can trim your screenshots, add text to them, and create videos using those screenshots. You can easily copy the screenshots to clipboards, paste them in an email or save them as files in various formats. You can share the captured images with your friends, team mates, or upload or share them directly to PowerPoint, Word, Excel, YouTube, etc.
You can capture the entire screen or select a particular section of the screen to take the screenshot. However, taking a screenshot of a scrolling window or web page can be tricky using Snagit. Other than this, it seems like a perfect tool that can make capturing and editing screenshots as easy as pie.
Download: Snagit
#10 F.lux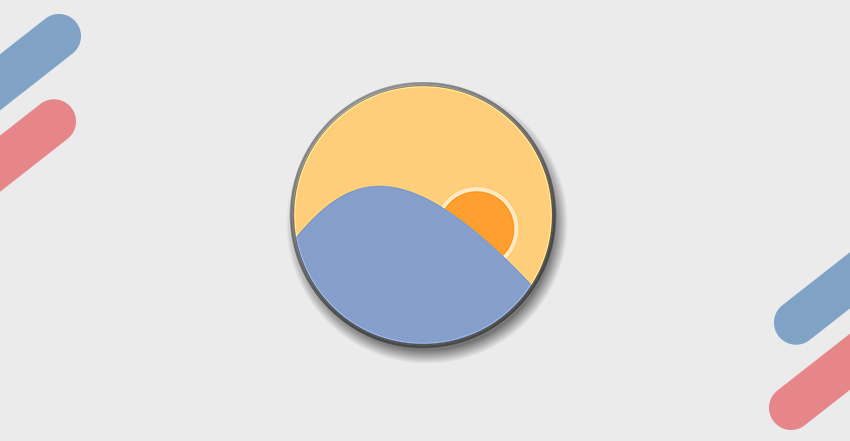 Last but not least. Having F.lux installed on your Windows 10 PC is as essential as other software. This cross-platform computer software helps you adjust your display color. You can also call it a blue light filter app, making your system's display adapt to the daytime. For example, you can set the brightness, keep it low and warm at night, and bright and vibrant in the day time. Once you are done with the settings, it will automatically adjust the display's color and warmth the entire day, reducing any strain on your eyes.
You can also set up your 'Wake time,' which works as a reminder to notify you about your wake-up time. If you have been working on your system from morning till night, it will remind you how many hours have left you to wake up again. This way, it helps you manage your sleeping hours and get enough sleep to wake up fresh for work the next day. You can also customize the effects and colors, such as 'Movie Mode,' 'Darkroom Mode,' 'Vignette Mode,' etc., to make the most of it. So, F.lux is another must-have software for your Windows 10 PC.
Download: F.lux
All your essential software for Windows 2020 Installed!
Here's a list of all the must-have software for Windows 10 that you should install on your system to make the most of your Windows. Most of them are almost free. Though we have shared our best picks, you may install any software as per your preferences. Windows lets you have a customized bunch of software to serve different purposes on your PC.
So, now that you know the best software to install, go ahead and start setting up your Windows system!