May 19, 2017
Stellar Offers Respite To Customers Affected By 'WannaCry' Ransomware for FREE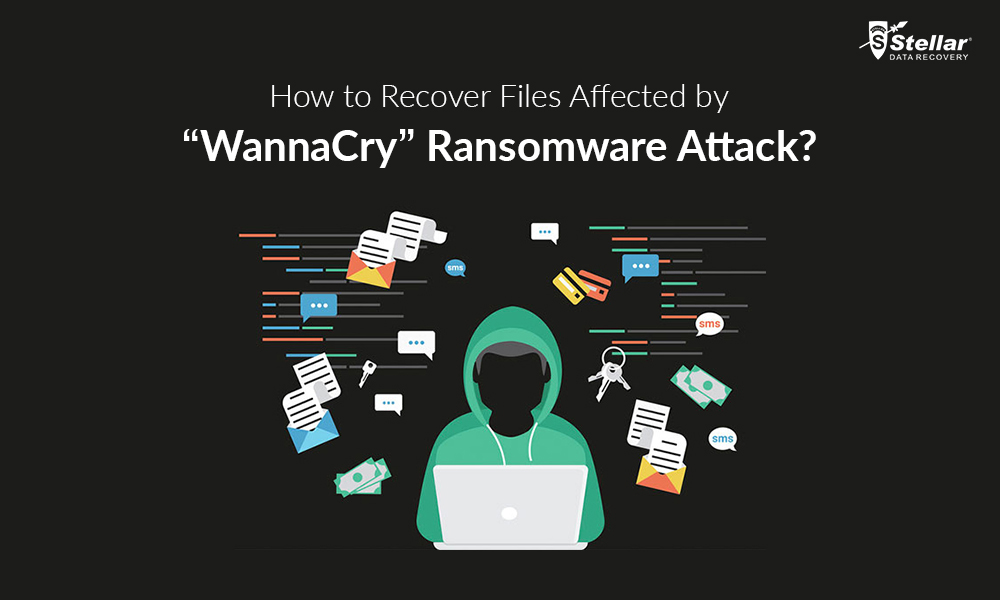 New Delhi, 19th May 2017: Stellar Data Recovery, globally acclaimed data recovery experts have announced a unique solution for users affected by the recent unprecedented ransomware attack 'WannaCry' which has impacted Windows users in more than 150 countries.
The ransomware targets laptops & desktops and encrypts all data on the hard drive, preventing access to it. To decrypt data or gain back access to it, a ransom has to be paid through Bitcoins. However, paying Bitcoins or using other virtual currencies is illegal in India.
Stellar's data recovery experts have analyzed drives infected with the ransomware and after careful evaluation they were able to identify a possible weakness. They then updated their popular software "Stellar Phoenix Windows Data Recovery" to exploit it.
All files stored outside "My Documents" and "Desktop" locations on the infected device, can be recovered in many cases, through Stellar's do-it-yourself software "Stellar Phoenix Windows Data Recovery Free Edition" from www.stellarinfo.com. Users simply have to download and install this software on a desktop or laptop, which is not infected by this ransomware, connect the infected hard drive as an external media and perform a scan. All data can be saved after successfully scanning the infected drive without the need to pay ransomware in bitcoins.
For more details on how to recover data infected by WannaCry ransomware with Stellar Phoenix Windows Data Recovery, please log on to: https://www.stellarinfo.com/blog/recover-files-infected-by-wannacry-ransomware-attack-stellar-phoenix
Stellar also offers specialized in-lab data recovery services across 15 locations in India and can be reached for immediate assistance.
"Since the news broke of this attack late last week, our R&D team spent hours researching and developing ingenious ways to resolve this crisis. I am happy with their accomplishment and am confident that it will benefit thousands affected by this crisis", said Sunil Chandna, CEO Stellar Data Recovery.
About Stellar Data Recovery
Stellar Data Recovery is an ISO 9001:2008 certified organization specializing in services & software for data recovery, data migration & data erasure. Since 1993 Stellar has served more than 2 million customers globally, across 190 countries. Large enterprises, corporate and government organizations have trusted Stellar to recover their lost data while maintaining information security of highly confidential data.
Contact Information
Sharadendu Tiwari
Voice: +1 877 778 6087
Mailto: pr@stellarinfo.com
Web: www.stellarinfo.com