December 3, 2013
Stellar Unveils Version 6 of its Popular Recovery Tool Stellar Phoenix Photo Recovery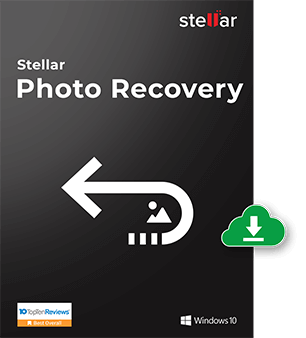 Metuchen, NJ, 3rd December 2013: Stellar Data Recovery, a leading Data Recovery solutions provider has launched the sixth version of its flagship offering Stellar Phoenix Photo Recovery. This is their fastest recovery software yet, which can recover photos, videos & music files from a variety of storage devices like Hard Disks, Memory Cards, Phones, Cameras etc. The new version is up to 30% faster than the previous version.
People often lose their photos, music & video files due to accidental deletion or formatting. Stellar Phoenix helps them get back such lost files and supports more than 100 file types, including HD MOV which makes Stellar Phoenix one of the most diverse recovery software available today. A filter for recovering only deleted files has been added this time and therefore locating & recovering deleted files is an absolute cake walk.
"Over the past one year we have worked upon some key aspects of the tool with an objective of making it more convenient for customers to get back their lost data quickly in a hassle free manner. These updates have tremendously boosted the tools performance and we are confident that through this we will be able to bring back smiles on our customer's faces." said Mr. Sunil Chandna CEO, Stellar Data Recovery.
With Stellar Phoenix it is easy to recover files from a whole range of camera makes like Nikon, Cannon, Sony, Olympus, Fuji, Panasonic etc in just three clicks. It also recovers files with original file names.
Availability
Stellar Phoenix Photo Recovery v6 is available for both Windows & Mac OSX as a try before buy software like most other tools from Stellar. Scanning & preview features are available in the FREE version. Full version has to be purchased to save the recoverable files which is affordably priced at just $39. Free version can be downloaded from 
Windows: https://www.stellarinfo.com/digital-media-recovery.htm
Mac: https://www.stellarinfo.com/mac-photo-recovery.htm 
  About 
 Stellar Data Recovery is an ISO 9001:2008 certified organization that specializes in Phoenix data recovery Tools, Disk utilities and in-lab data recovery services. Ever since 1993, Stellar has emerged as a leading and well-trusted brand for resolving all kinds of data loss situations. With its wide range of software and services, Stellar has more than 2 million customers, which includes top global corporates. 
Contact Information
Sharadendu Tiwari 

Voice: +1-877-778-6087 (TOLL FREE)
Mailto: pr@stellarinfo.com
Web: www.stellarinfo.com