June, 25th, 2013
The Mightiest Data Recovery Software yet 'Stellar Phoenix Mac Data Recovery v6' Recovers Just About Everything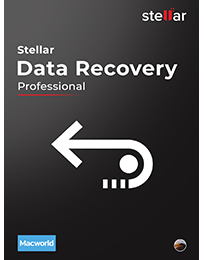 Metuchen, N.J, 25thJune, 2013: Stellar Data Recovery® one of the world's leading data recovery solutions providers, today announced the launch of their flagship data recovery product for Mac OS X 'Stellar Phoenix Mac Data Recovery's version 6'. This is the most robustdata recovery tool available for Mac OS X and it promises to recover all forms of data from all kinds of storage media like internal/external Hard Disks, SD Cards, USB drives etc from every conceivable logical data loss event. It is also the world's first software to recover all deleted data with actual file names.
The new software has an all new scanning engine which is upto 30% faster than its predecessor & is more adept in locating and recovering lost data. The software is capable of recovering all files from boot camp partitions which is used to install other operating systems on Mac Machines. FAT, NTFS, exFAT support has been included. A lot has happened under the hood; like enhancement in features like 'Raw Recovery' & 'Deleted File Recovery'which has dramatically impacted the recovery capabilities of the product which now delivers outstanding results more efficiently and quickly.
"'With the 6th version of this tool our aim has been to simplify the task of recovering data from Mac OS X with strong emphasis on expanding the product's capabilities so that consumers get a product that is reliable, diverse, efficient and is able to successfully meet the data recovery challenges imposed by continuously evolving storage technology",said Mr. Sunil Chandna, CEO - Stellar Data Recovery.
Pricing & Availability:
'Stellar Phoenix Mac Data Recovery v6' is available as a try before buy software. It can be downloaded FREE from:https://www.stellarinfo.com/mac-data-recovery.htm. Free version allows you to scan and preview all recoverable data. Full version can be purchased to save data. Priced nominally- $99.

About
Stellar Data Recovery is the only ISO 9001:2008 certified organization that specializes in Phoenix data recovery Tools, Disk utilities and in-lab data recovery services. Ever since 1993, Stellar has emerged as a leading and well-trusted brand for resolving all kinds of data loss situations. With its wide range of software and services, Stellar has more than 2 million customers, which includes top global corporate.

Contact Information
Sharadendu Tiwari
Voice: +1-877-778-6087(TOLL FREE)
Mailto: pr@stellarinfo.com
Web: www.stellarinfo.com