Step 1: Select the type of data you wish to recover and click on the 'Next' button.
Step 2: Select the location from where you wish to recover your lost or deleted data and click on the 'Scan' button.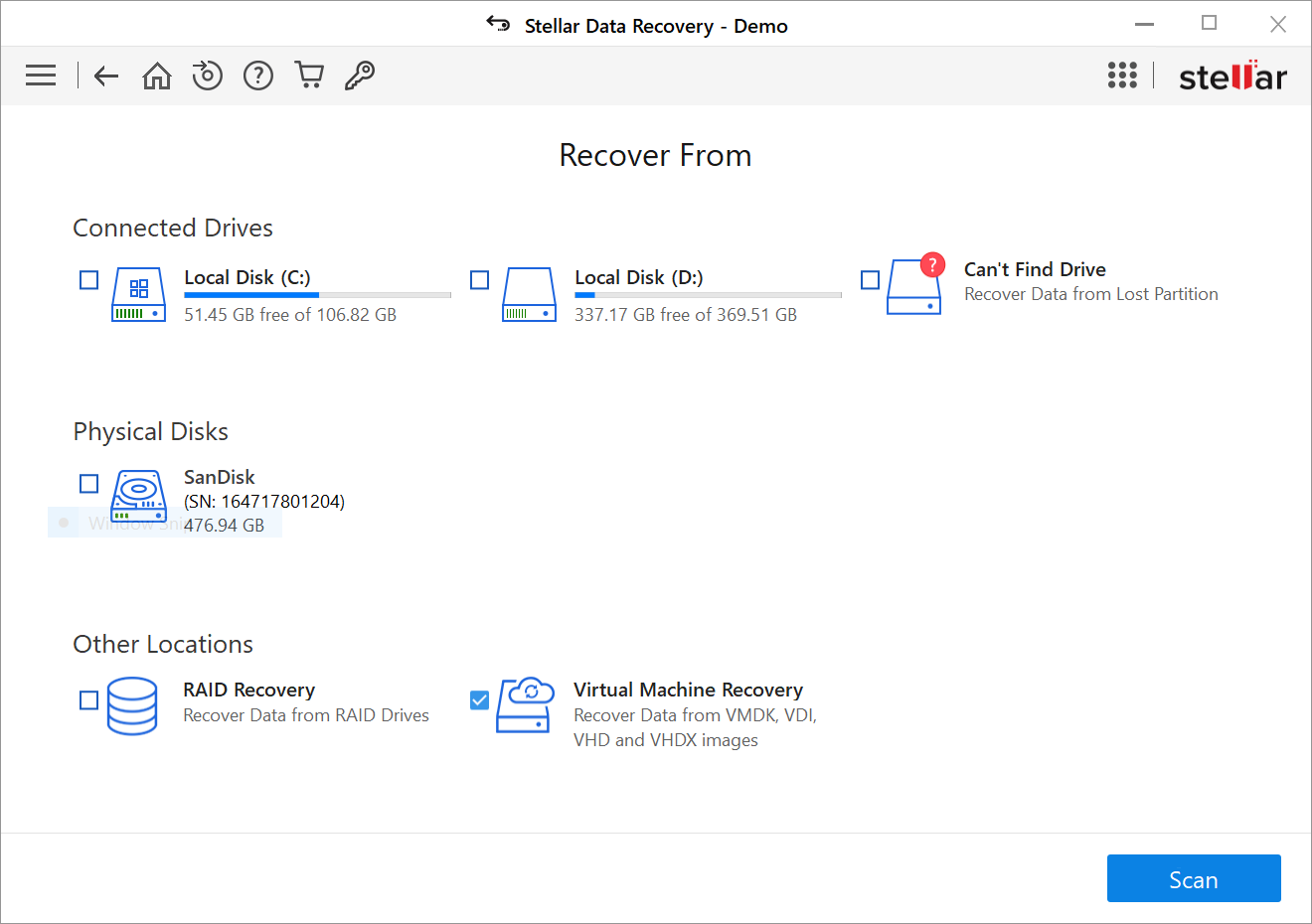 Step 3: The 'Scan' is in progress wherein the software looks for the lost or deleted files and folders. Click 'Stop' to pause the scan at any point in time.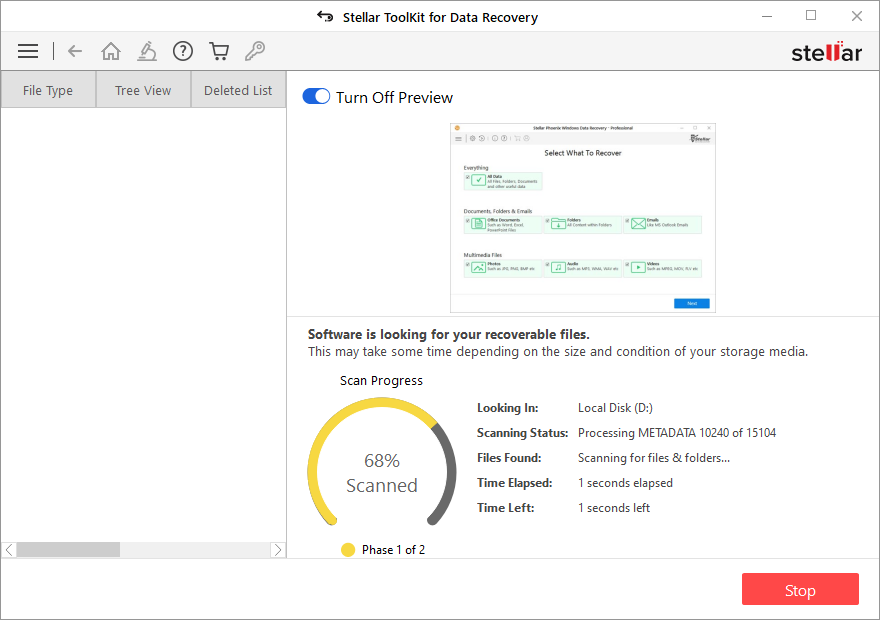 Step 4: The 'Scanning' process is successfully completed. Click on the 'OK' button.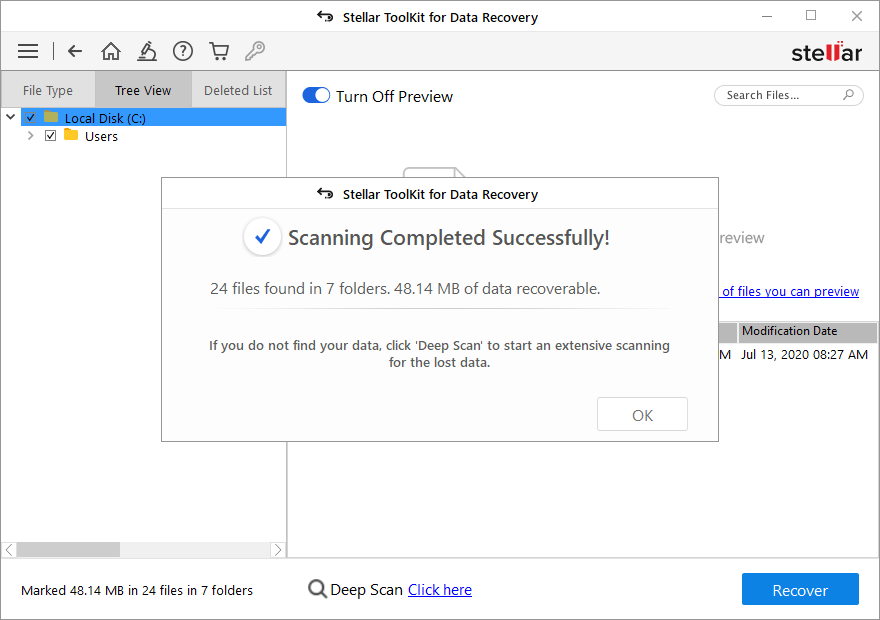 Step 5: Sort and view results by 'File Type', 'Tree View' and 'Deleted List'. Preview by selecting a particular data item in the preview window.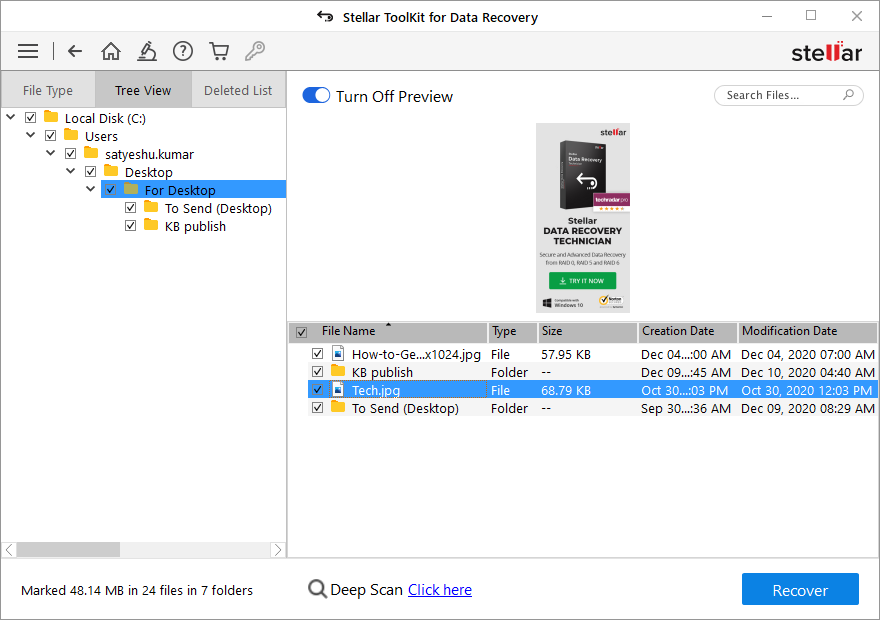 Step 6: Specify the destination and Click on 'Start Saving' option to save the recovered data.