Step 1: After installation, Stellar Outlook Duplicate Remover appears as an add-in icon on the top left corner of your Outlook. Once you click on the icon, the 'Folder List' window opens. Select the mail folders, from which you want to se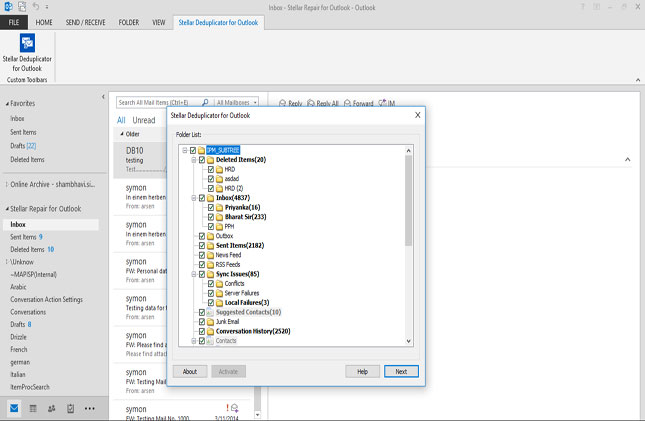 Step 2: The above window opens, from which you can choose the 'Time Span', 'Comparison Criteria' and 'Action', as per your requirement. Click 'Run Process' to scan for the duplicate mails, depending upon the specified criteria.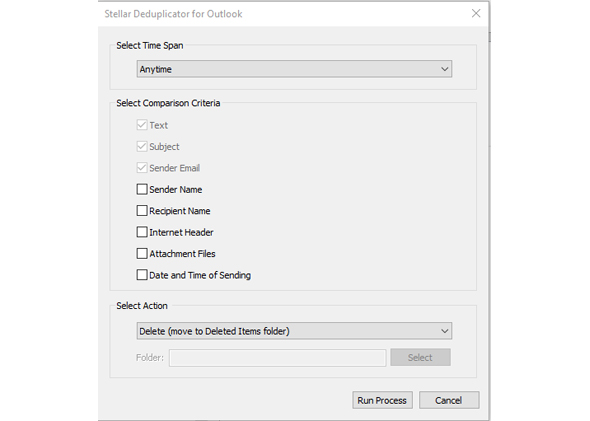 Step 3: The progress bar is indicates that the scanning process is going on. Along side, the software shows the total number of duplicate emails has been found so far.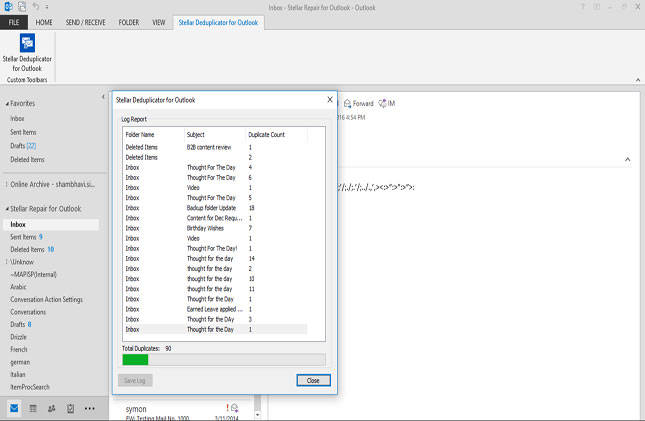 Step 4: When the software finds the duplicate mails and finished executing specified action on them, a process completed message box is displayed. Click 'OK' to close.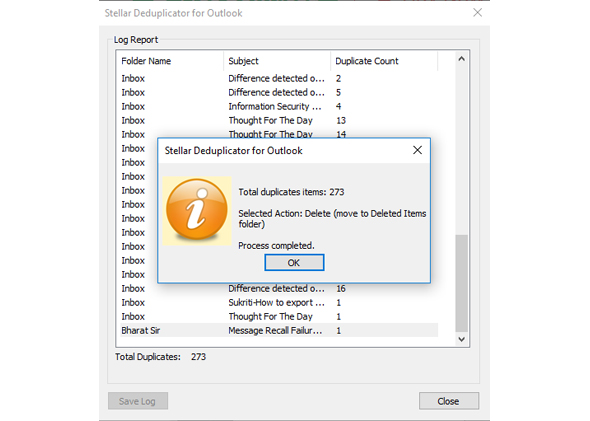 Step 5: The message opens showing the log report of the entire process. Click 'Save Log' to store the details of the process, which can be useful in future to refer the mails, you have deleted.