Step 1: Launch the software and follow the on-screen instructions. Click Proceed.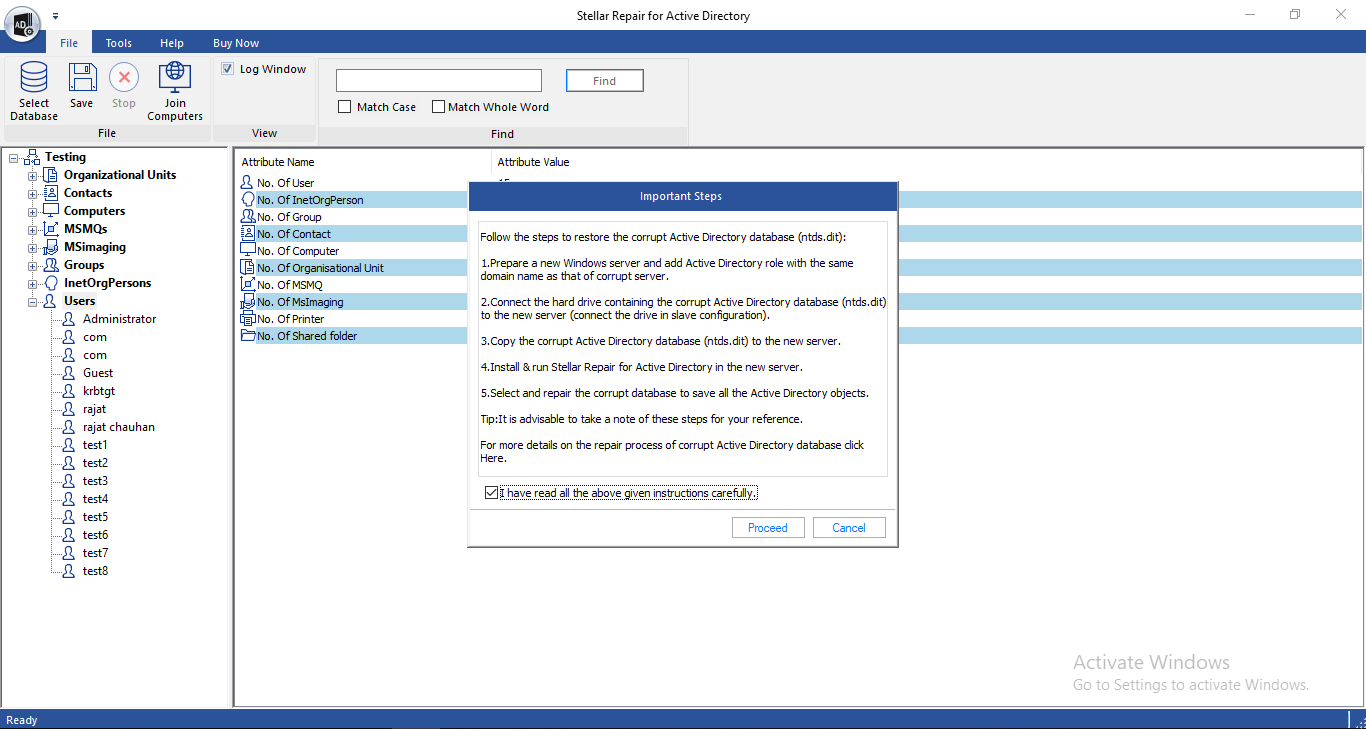 Step 2: Browse and select the Active Directory database. Click Repair.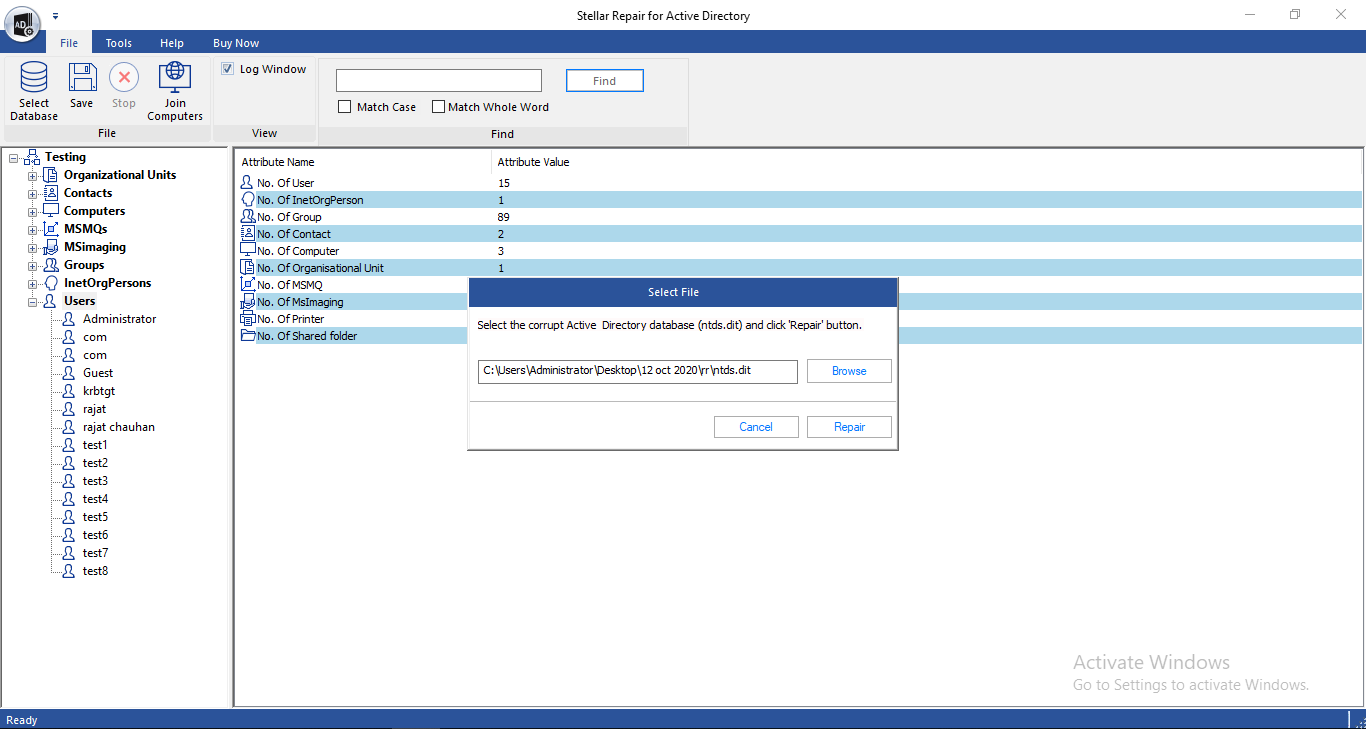 Step 3: Preview the repaired Active Directory objects by clicking them.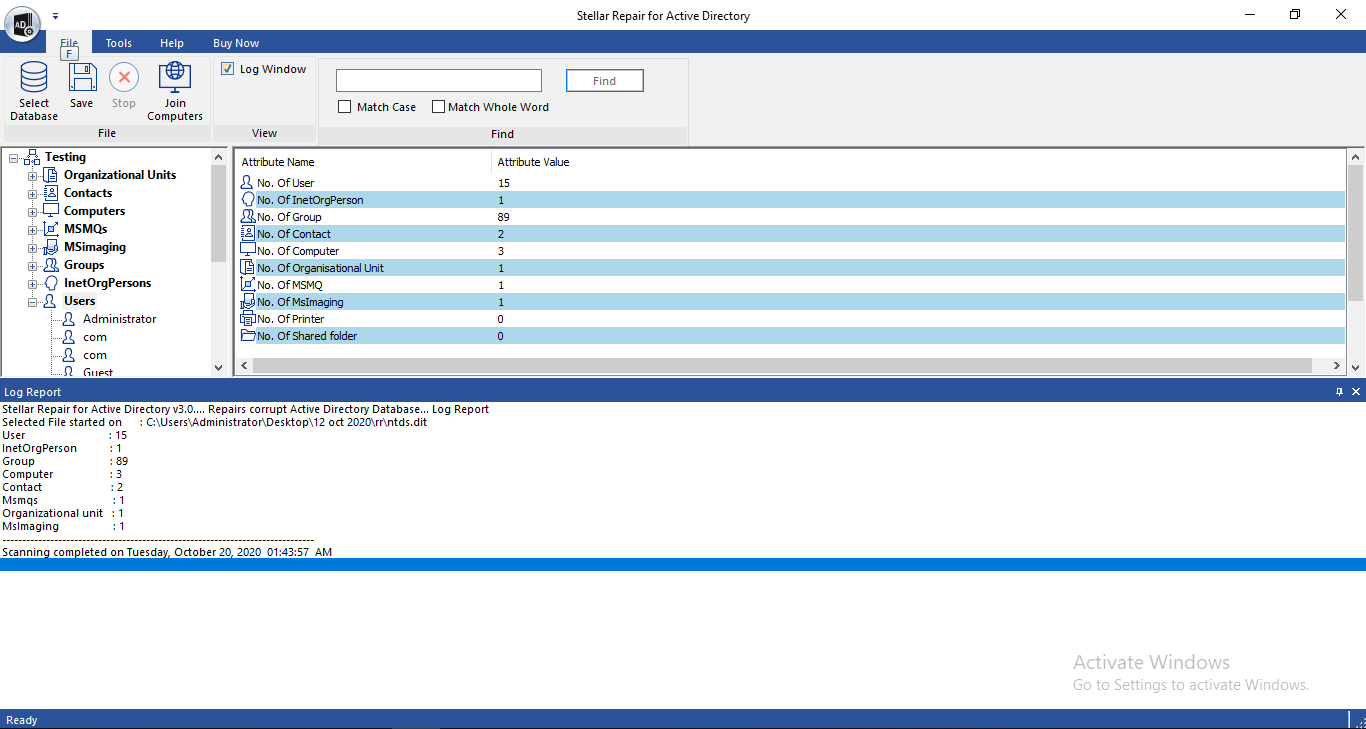 Step 4: Choose the default or a random password for the user account.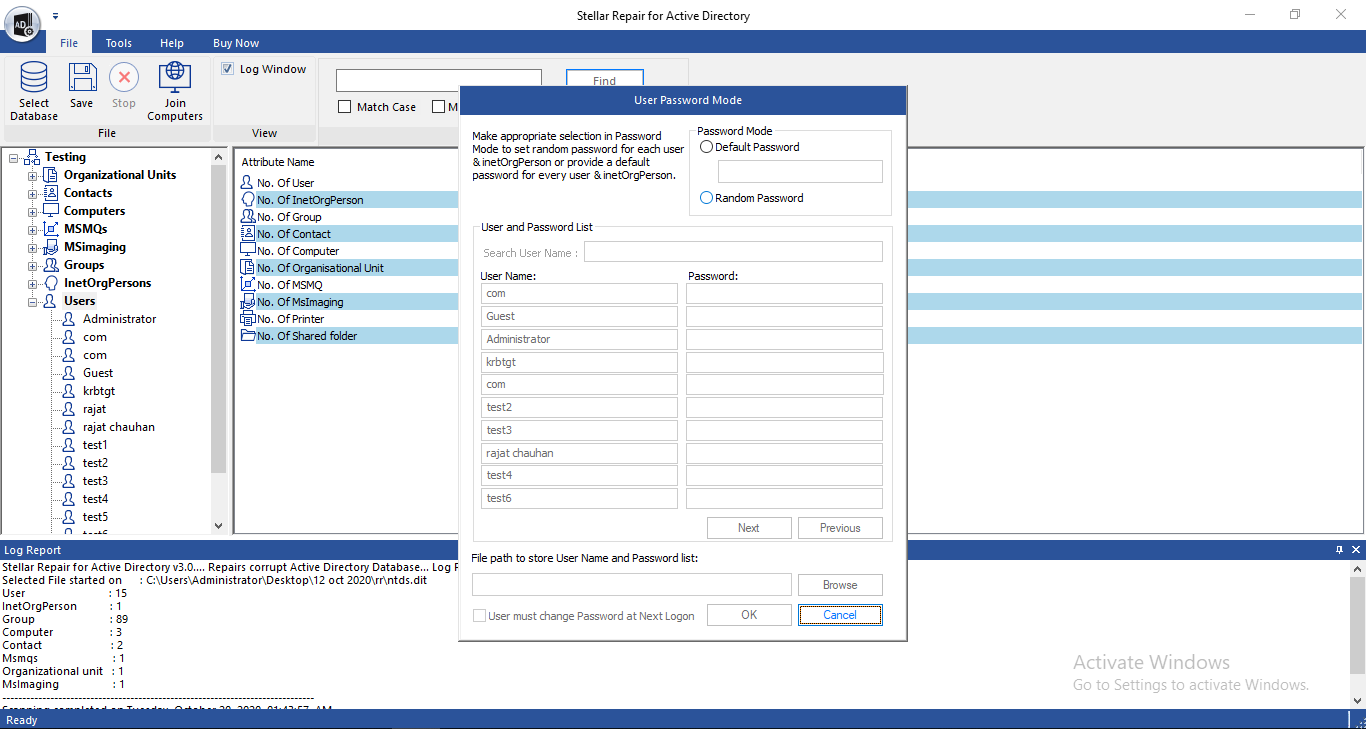 Step 5: Select the computers and click Join to reconnect them to the domain.