Step 1: It is the main interface of Stellar Password Recovery for Outlook. From the 'Home' menu, you can Drag and Drop the PST, Add PST, or Find PST to locate the PST file.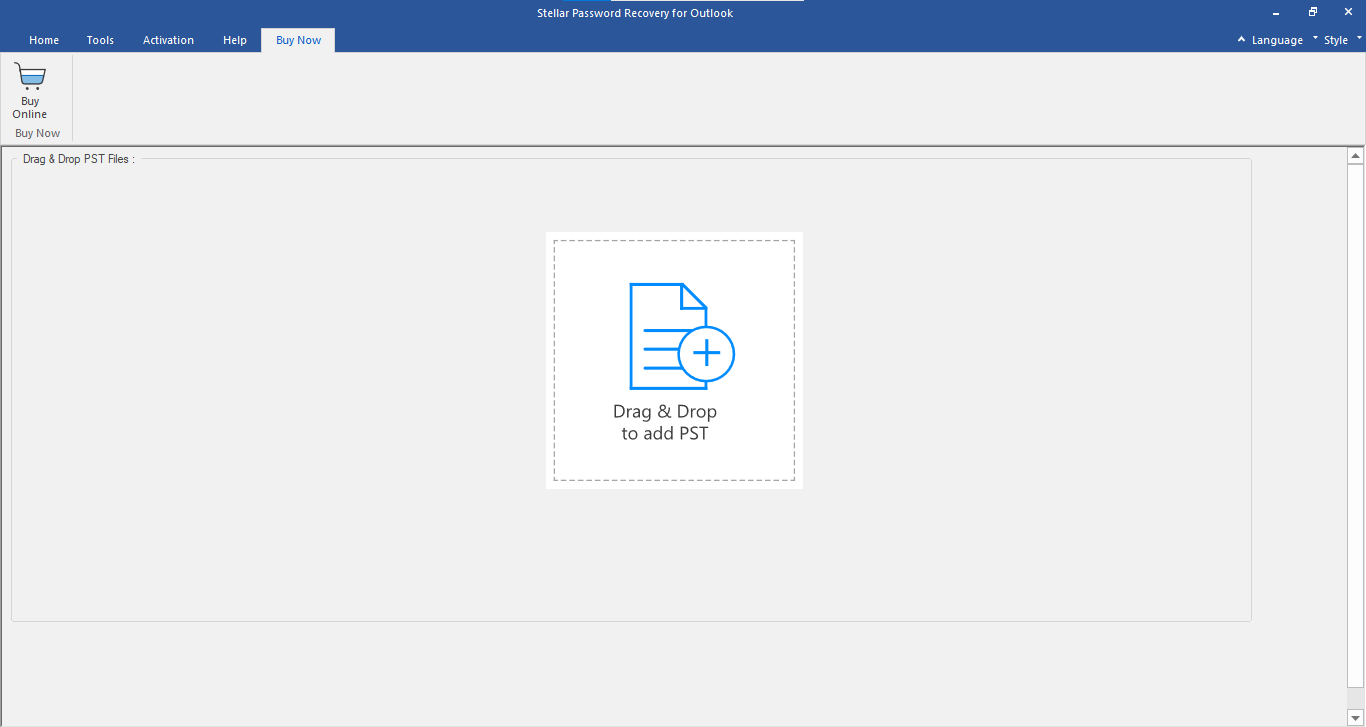 Step 2: In the 'Find PST' option, you can find PST files stored in any folder, subfolder, or an entire drive connected to your system.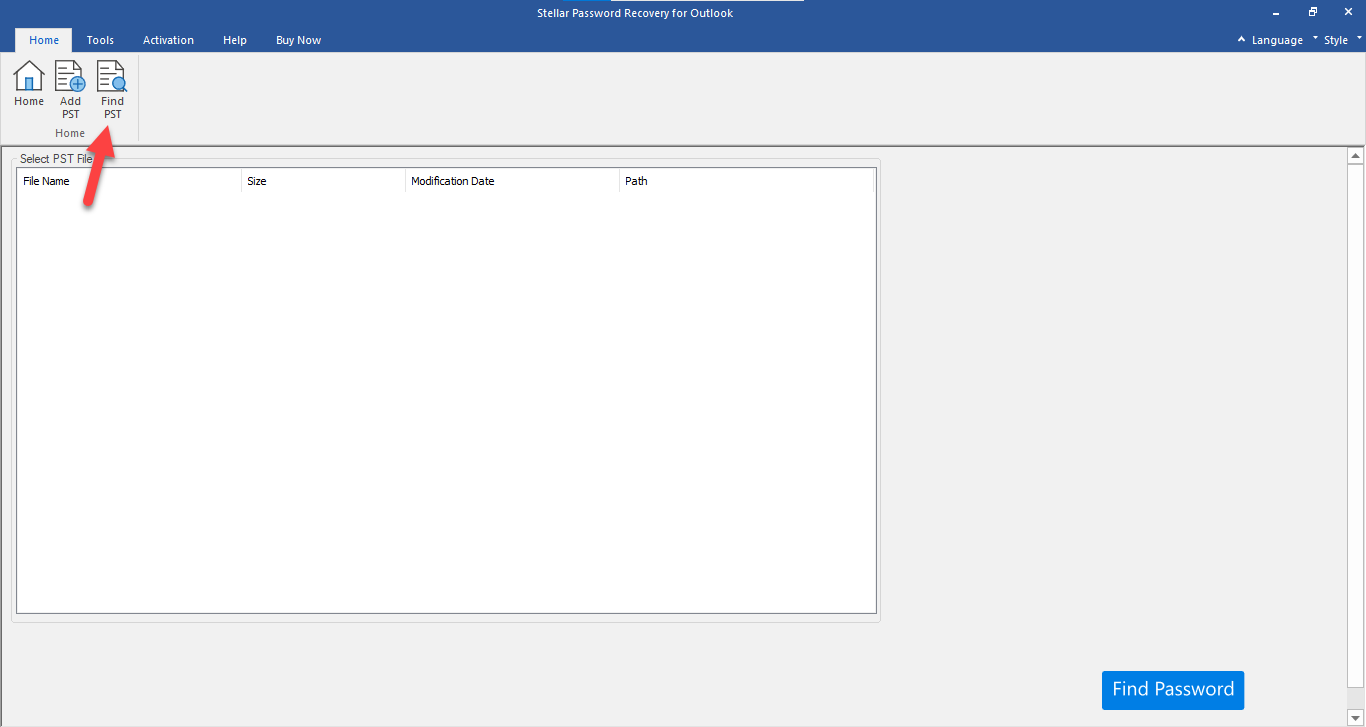 Step 3: Now, you can check the list of all available PST files. Then, you can select the desired PST file for the password recovery process.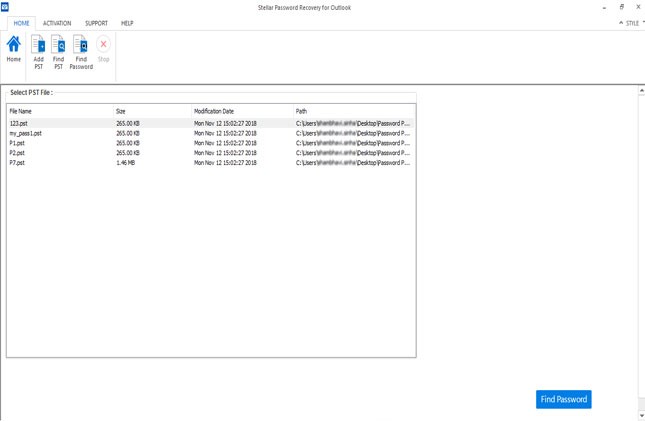 Step 4: Click on the 'Find Password' to generate a series of passwords. These passwords can be used to unlock and open the password-protected Outlook PST file.