Step 1: Browse or Find the corrupt SQL database MDF file.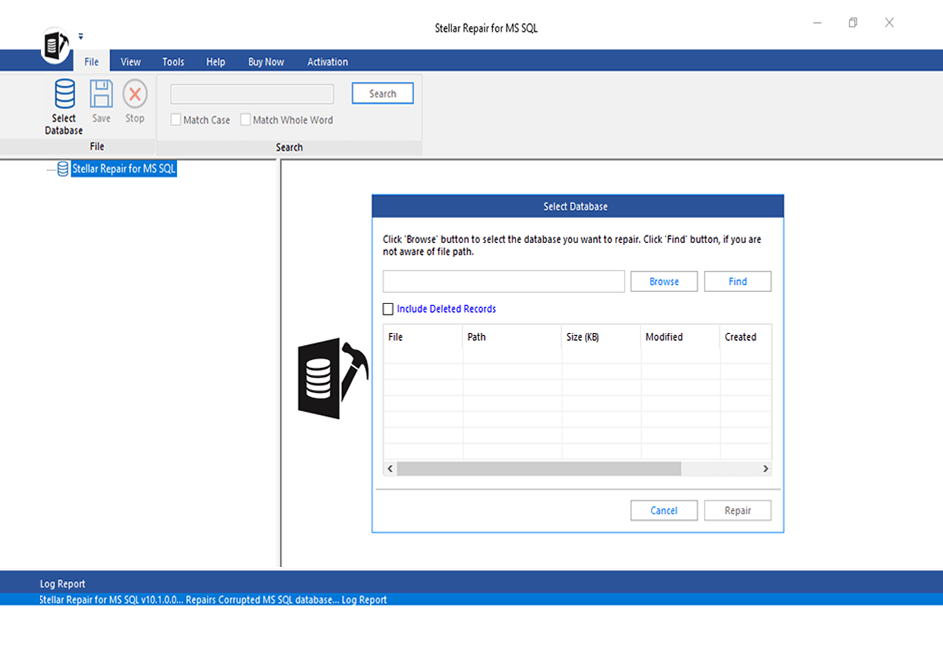 Step 2: After selecting the SQL database MDF file, click Repair.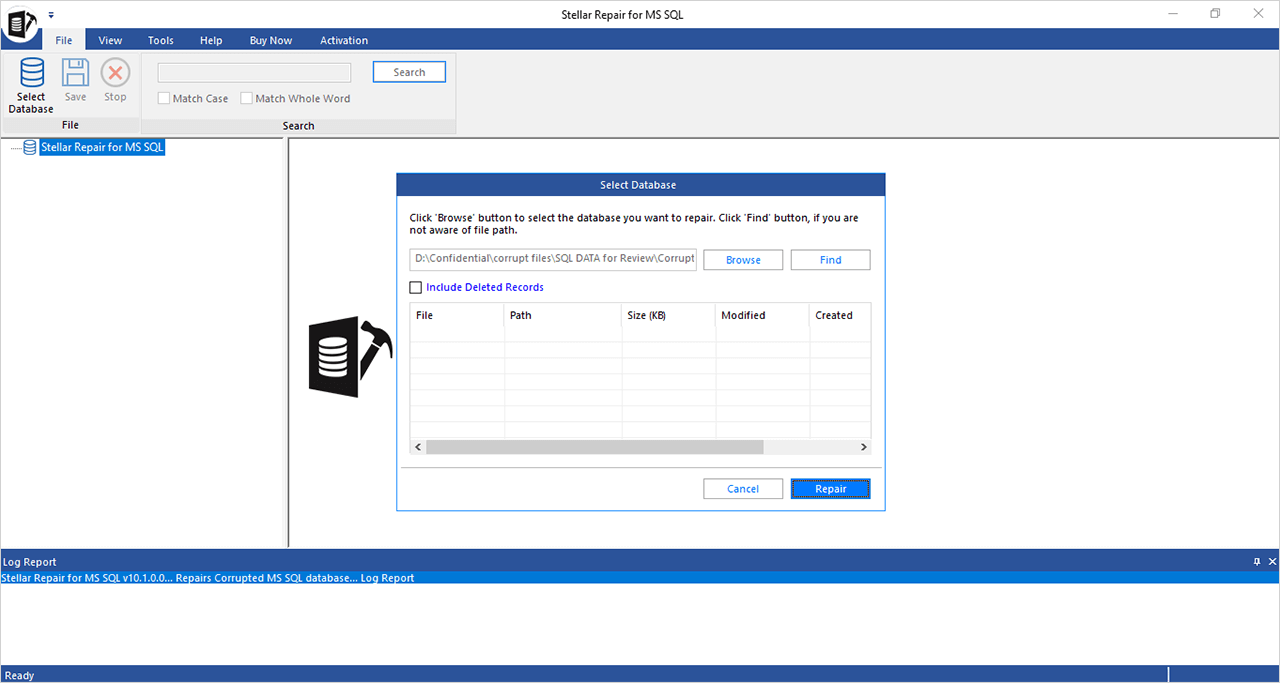 Step 3: Select an appropriate scan mode to repair the file and click OK.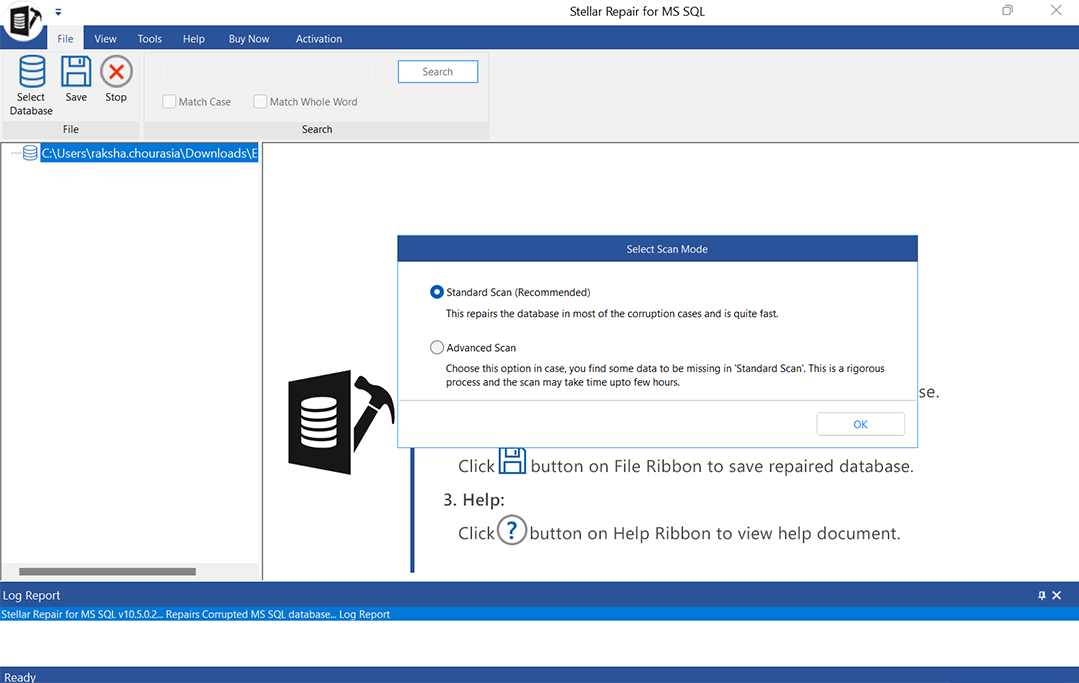 Step 4: It displays progress of the database file repair process.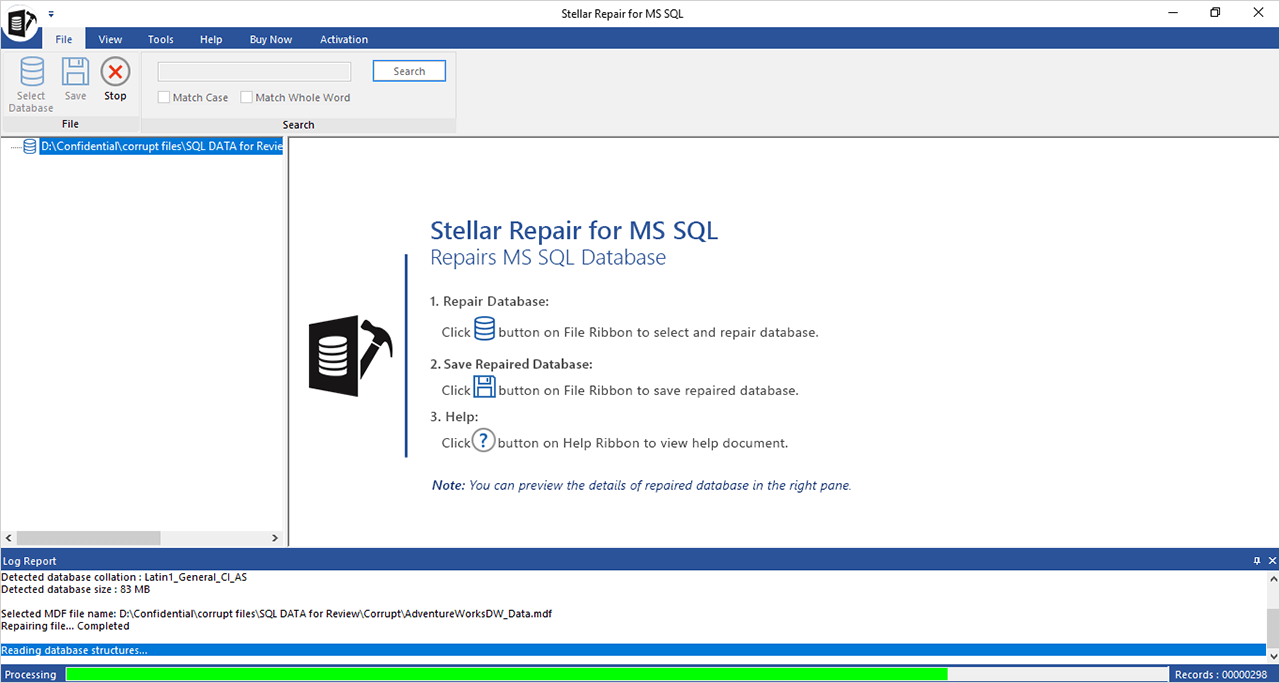 Step 5: On successful completion of the MDF file repair process, click OK.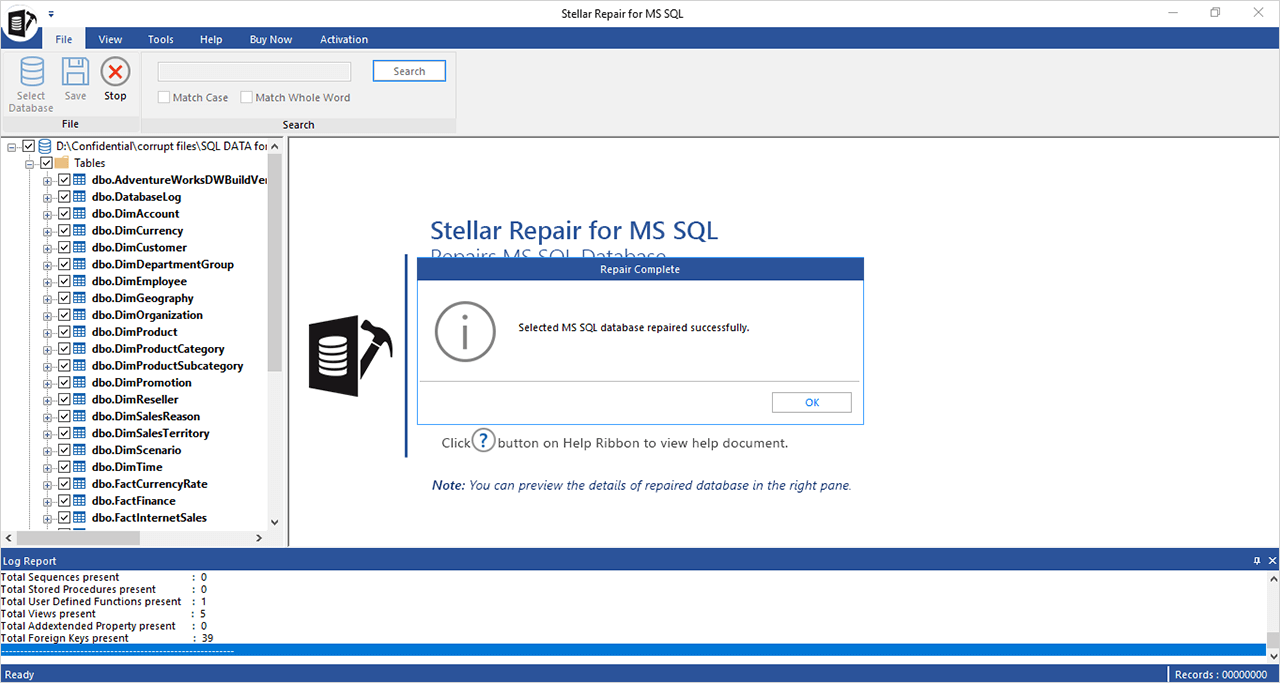 Step 6: Preview the recoverable database objects and click Save on the File menu.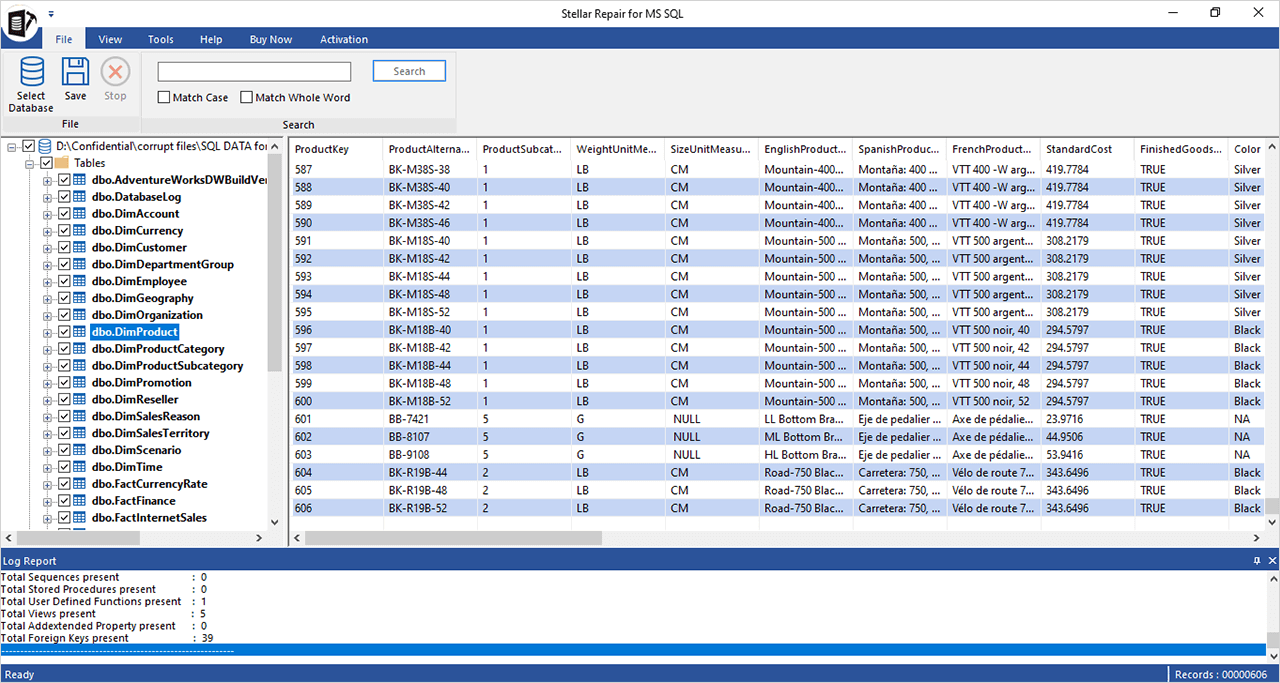 Step 7: Select an option to save the repaired SQL database file and click Next.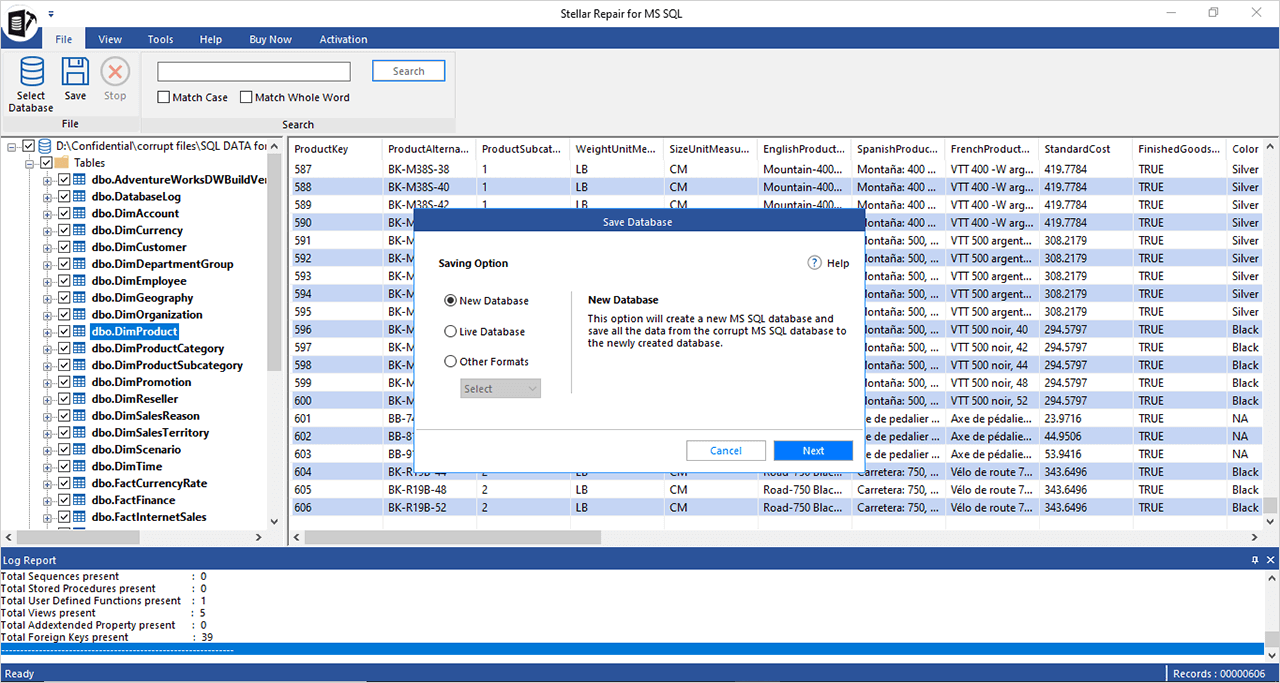 Step 8: Enter details to connect to the SQL Server to save the repaired MDF file and click Next.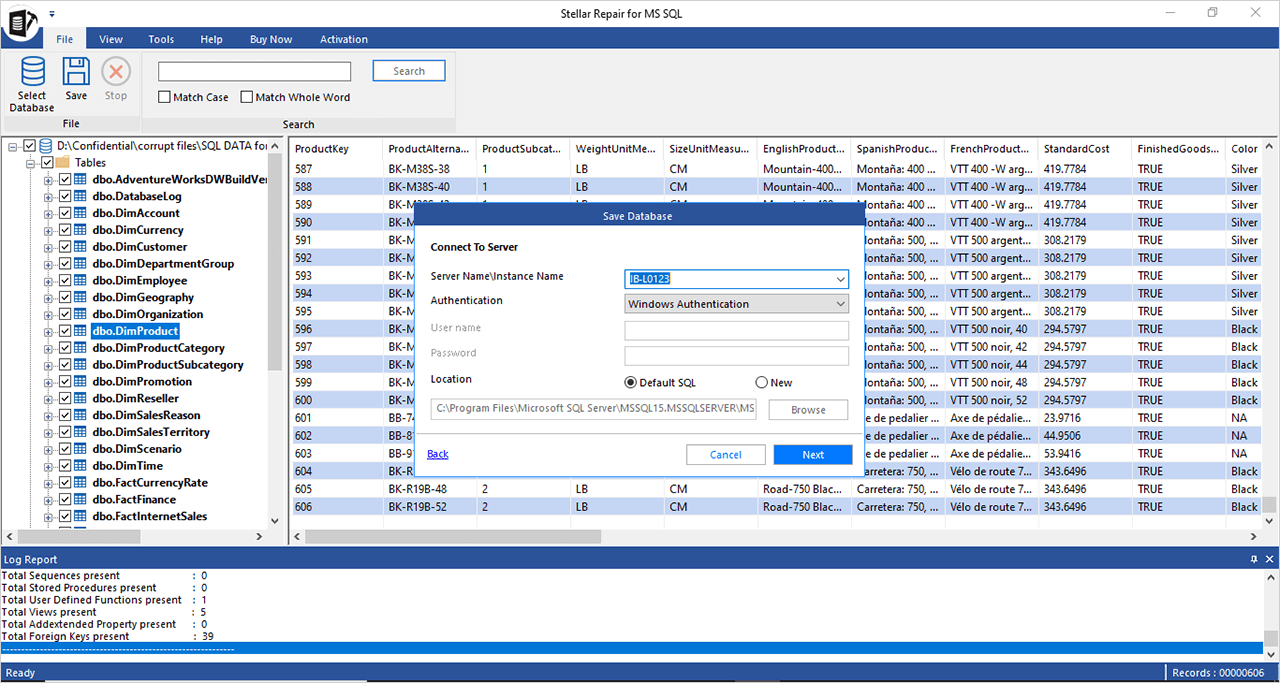 Step 9: Select an appropriate file saving mode and click Save.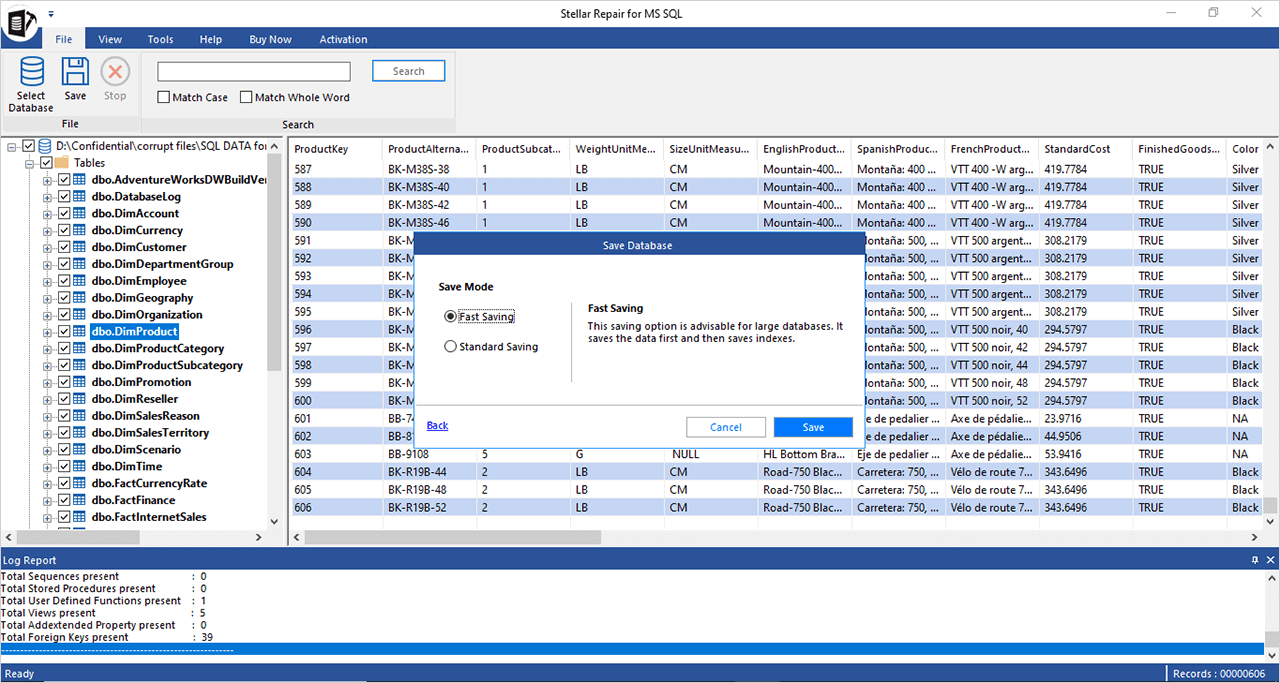 Step 10: The software displays progress of the file saving process as Completed, Processing, Pending, or Aborted.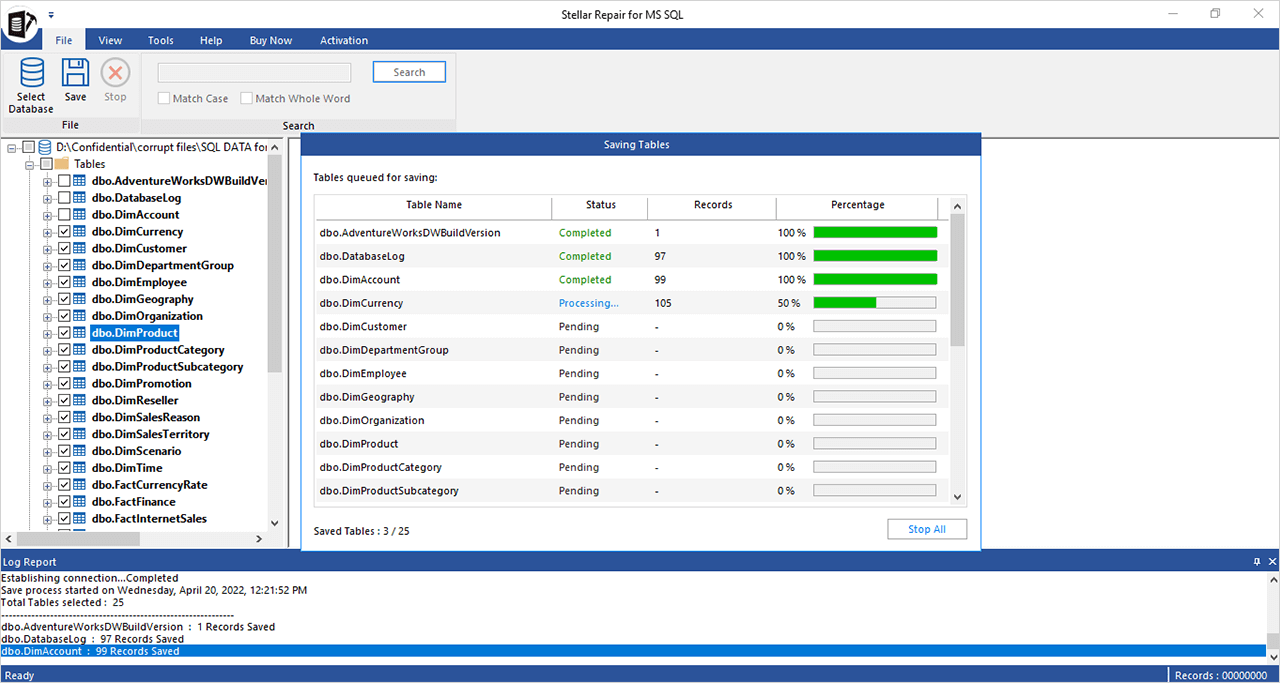 Step 11: A confirmation message is displayed on completion of the saving process.