Step 1: This is the main interface of Stellar Repair for Excel software.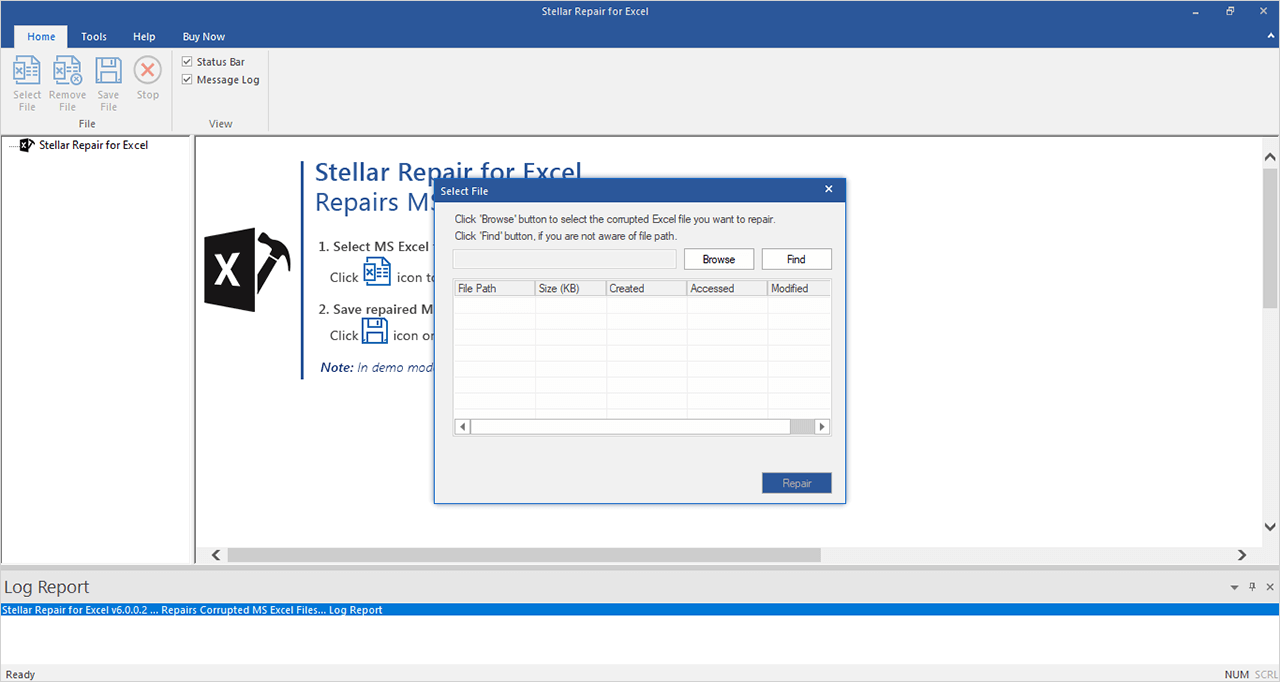 Step 2: Browse or Find the Excel file(s) you want to repair, and then click Repair.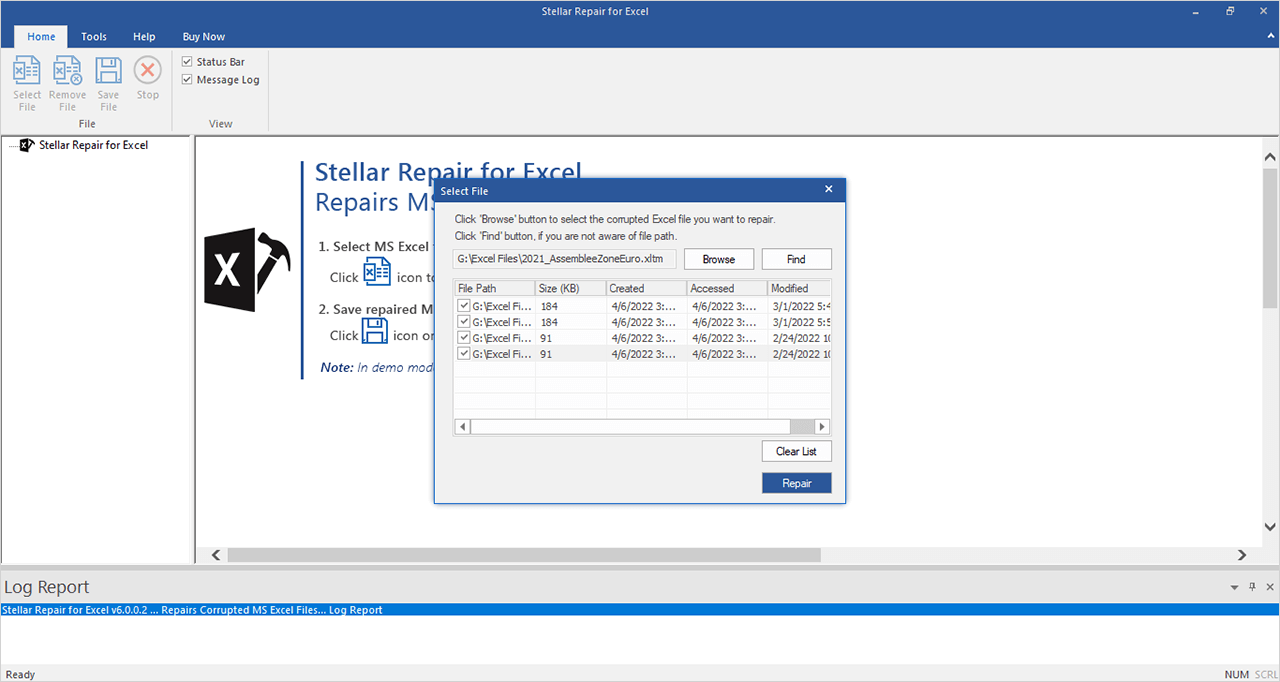 Step 3: The software shows progress of the Excel file repair process.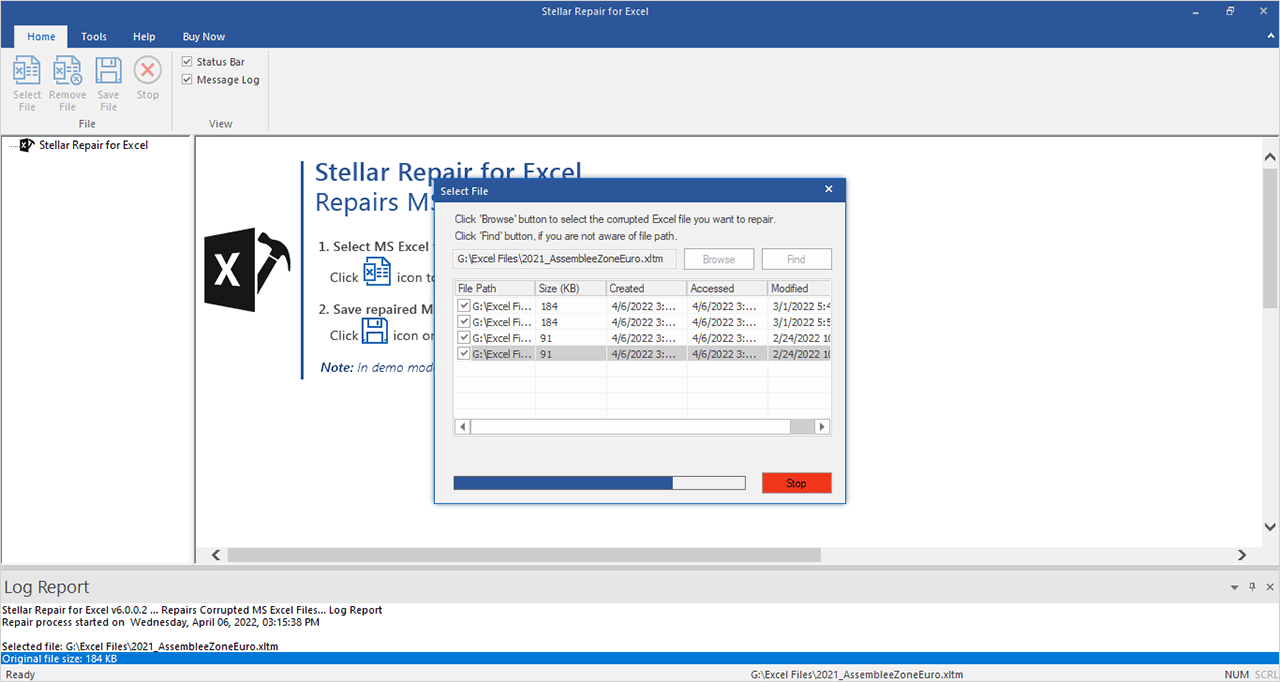 Step 4: Preview and verify the contents of the repaired Excel file. Next, click Save File on the File menu.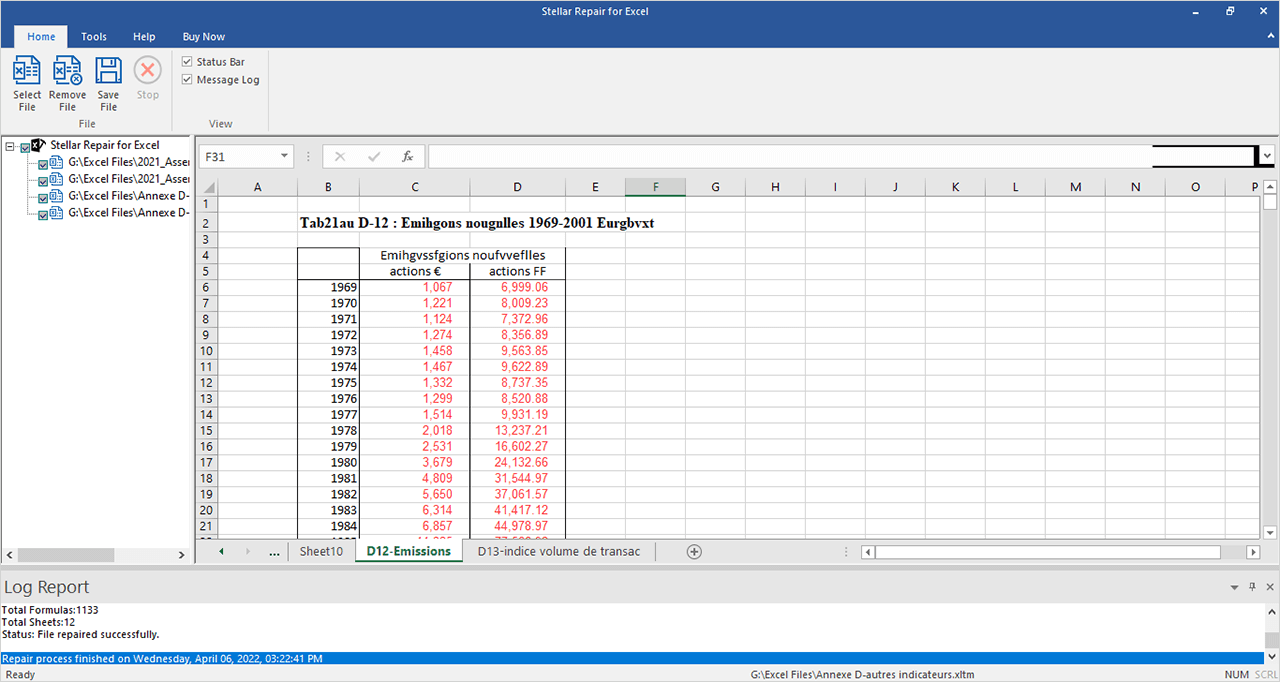 Step 5: Click Browse to choose the default location or a new folder to save the repaired Excel file. Click OK.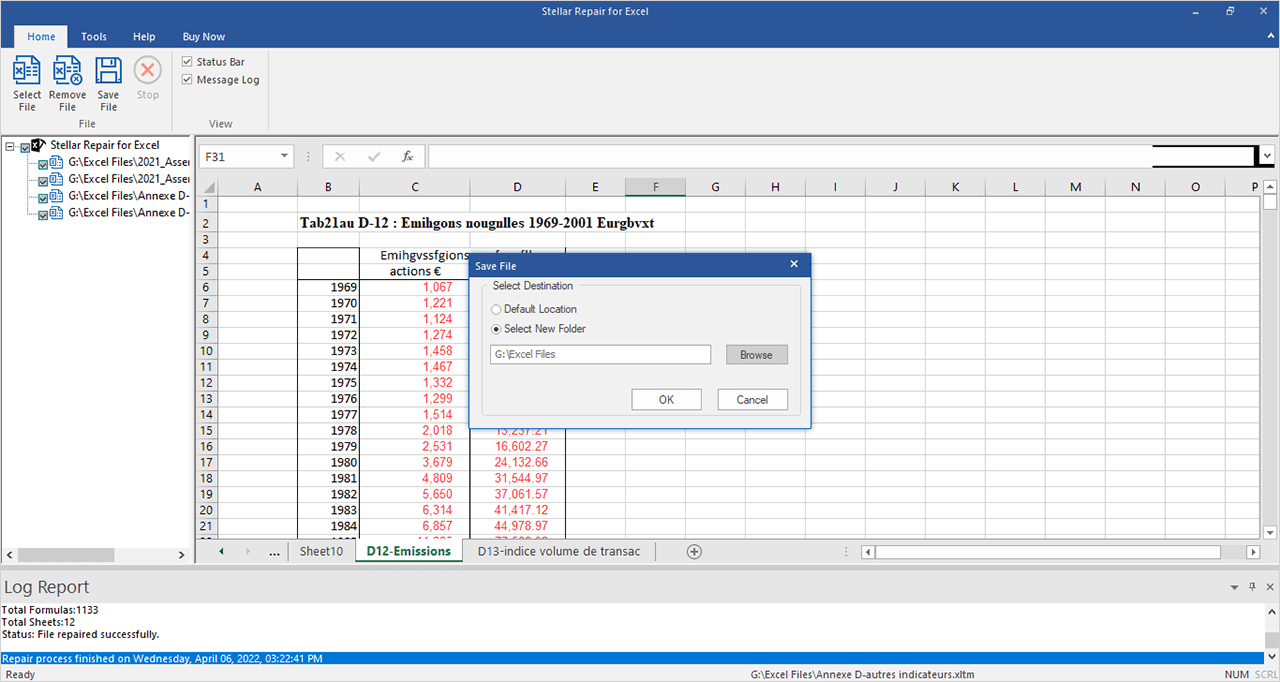 Step 6: The software shows the progress of the file saving process.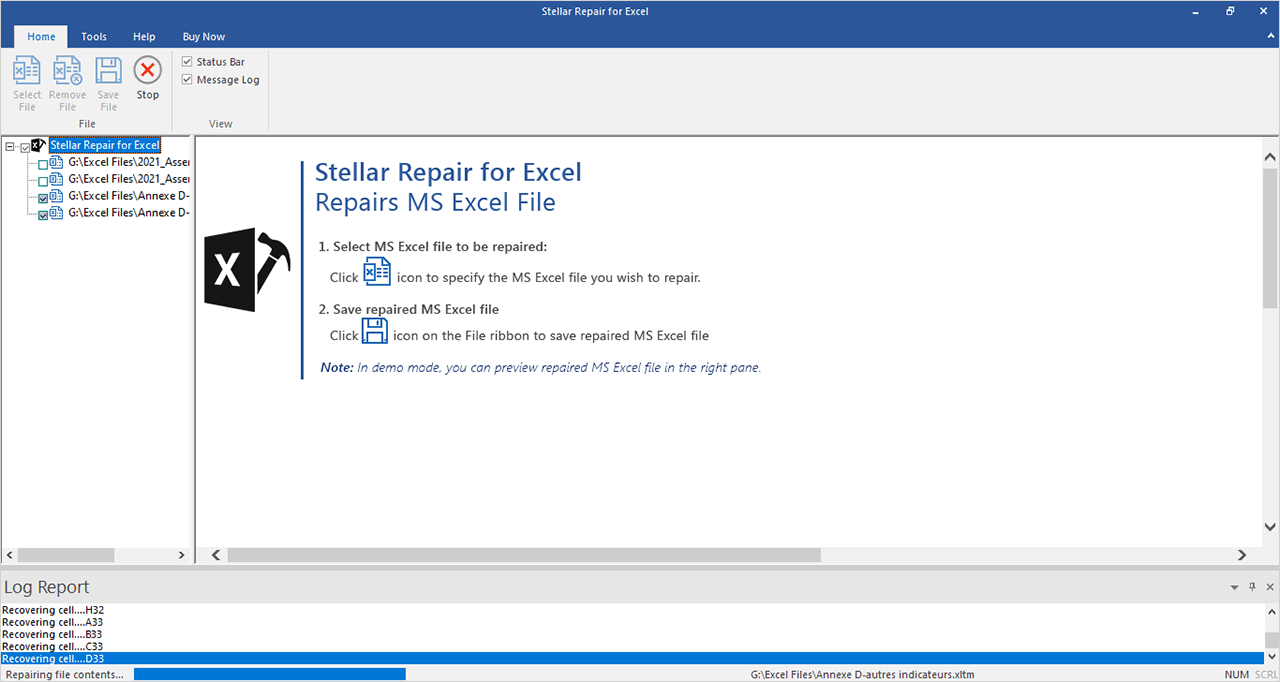 Step 7: The repaired Excel file gets saved successfully.