Step 1: This is the main interface of Stellar Log Analyzer for MySQL.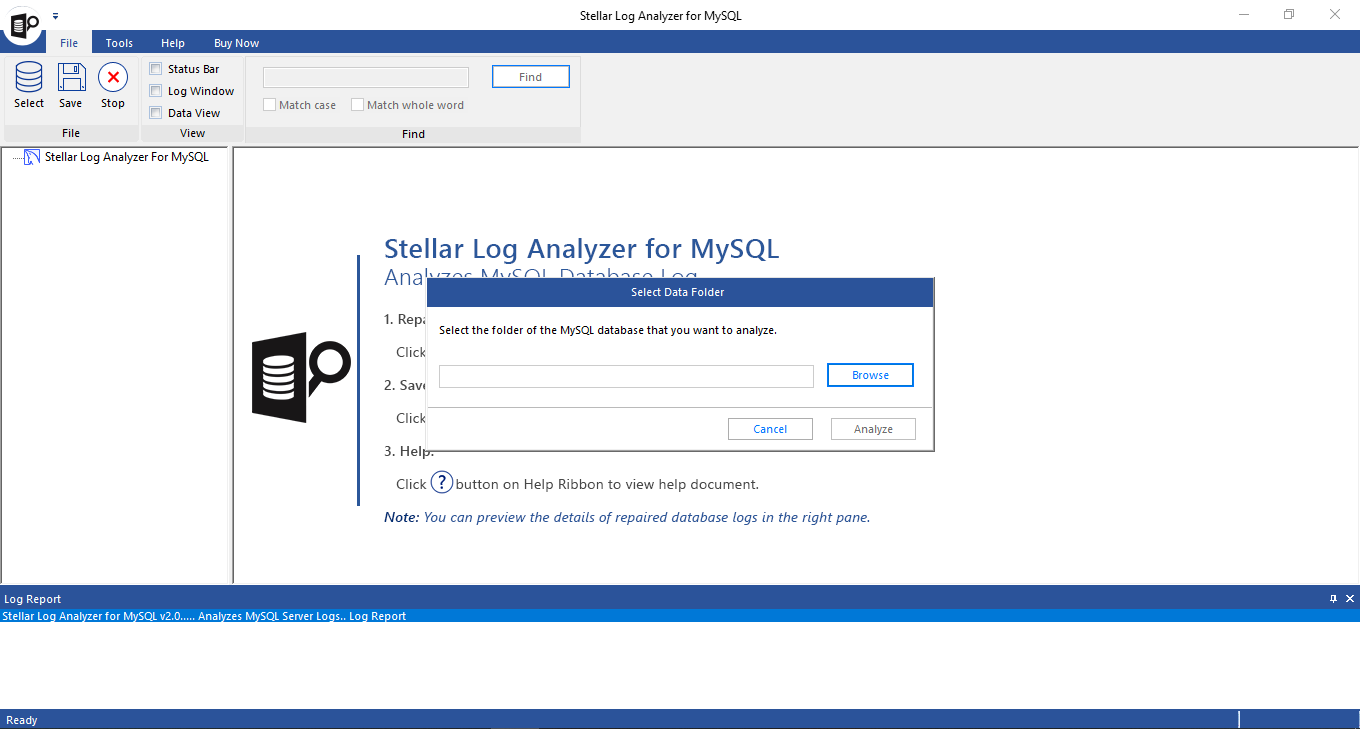 Step 2: Browse and select the MySQL database folder that you want to analyze. Click Analyze to initiate the analysis process.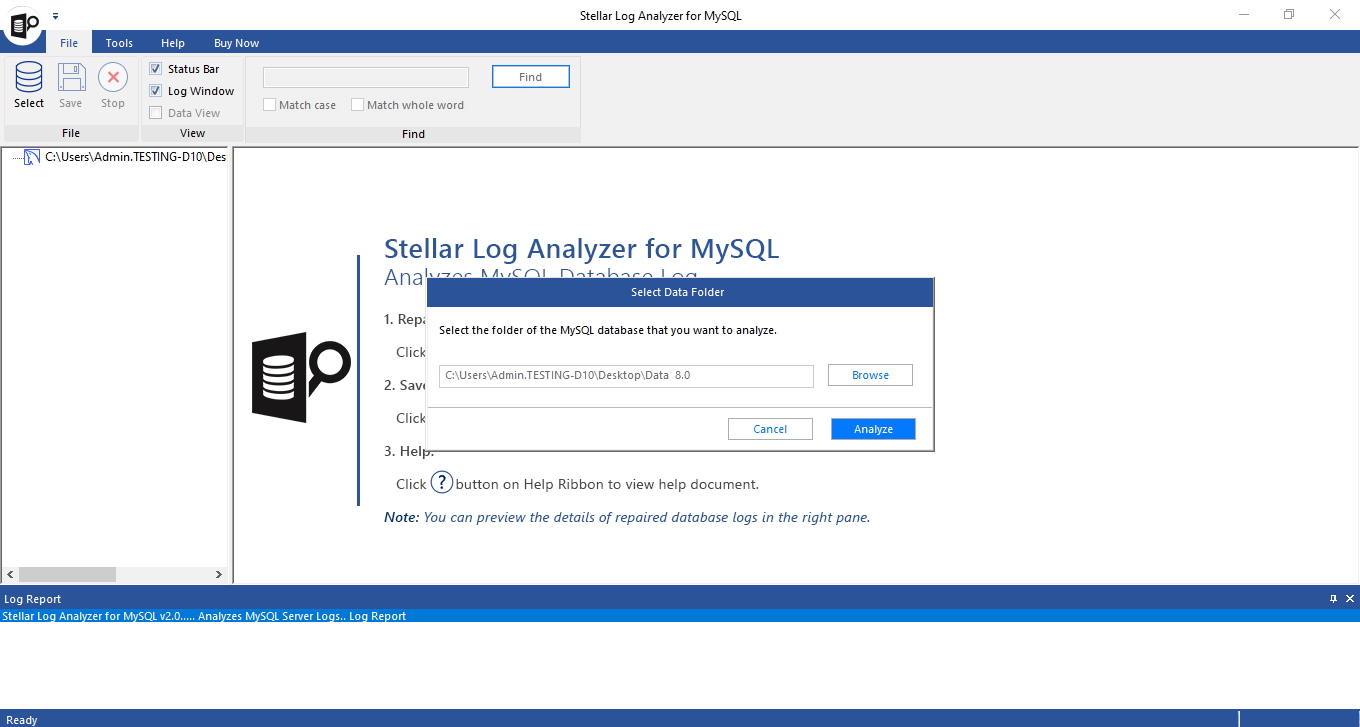 Step 3: In the Log Detail dialogue box, select the log file you want to scan, and then click Start.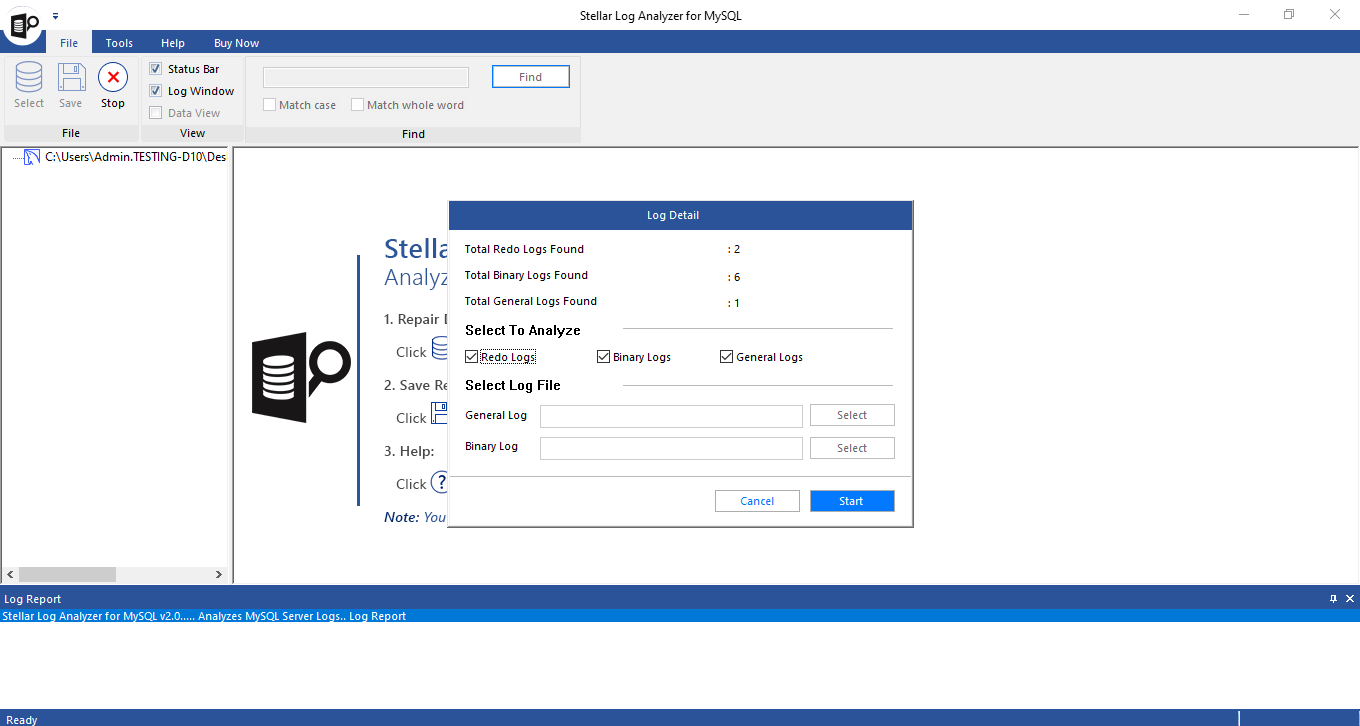 Step 4: Scanning process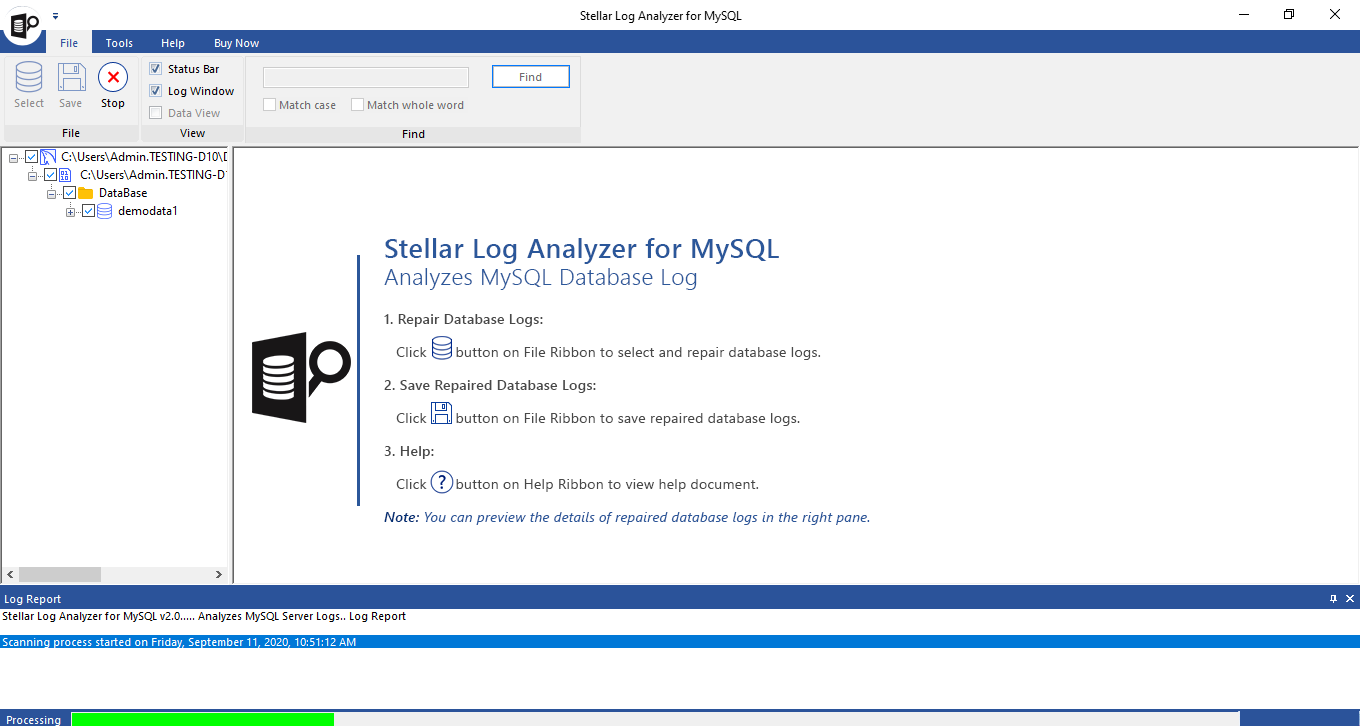 Step 5: A preview of the selected database is displayed. Click Save on File menu.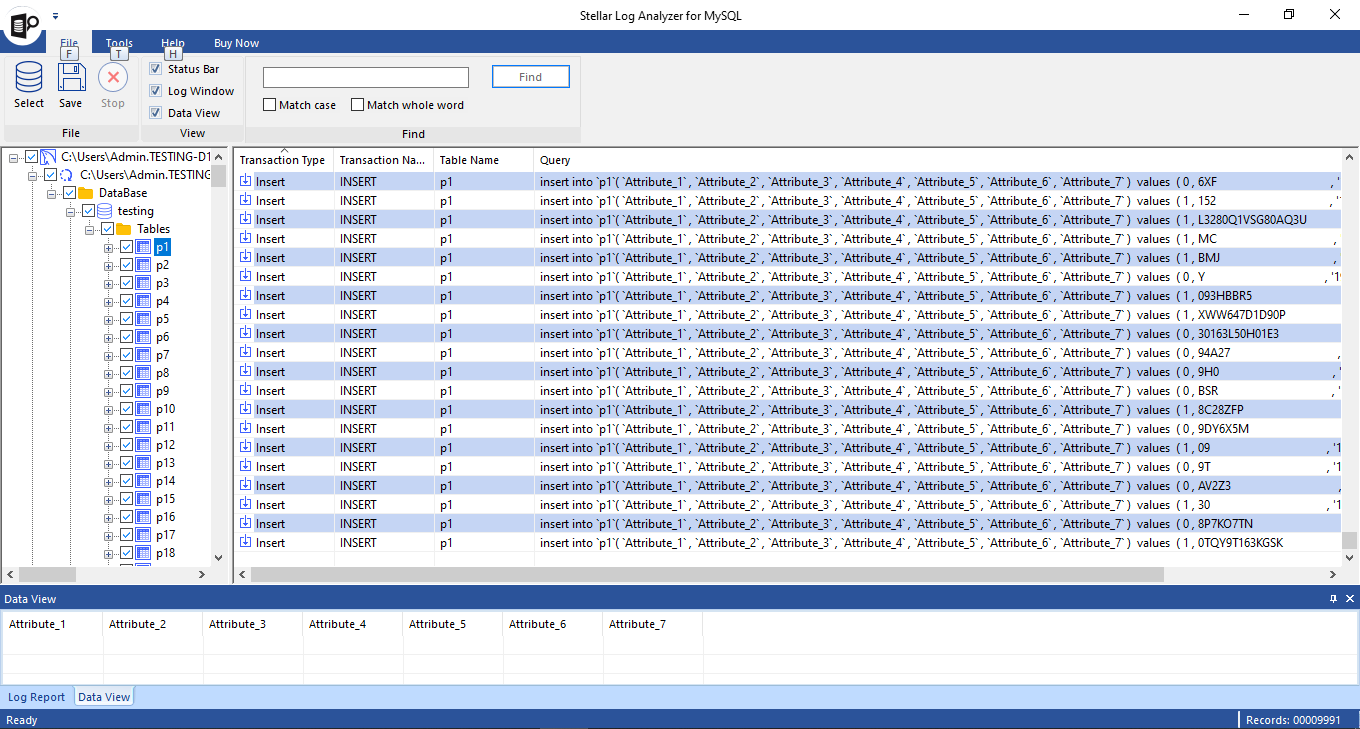 Step 6: You can save the log file as MySQL, CSV, HTML, or XLS format. Click OK to proceed with saving.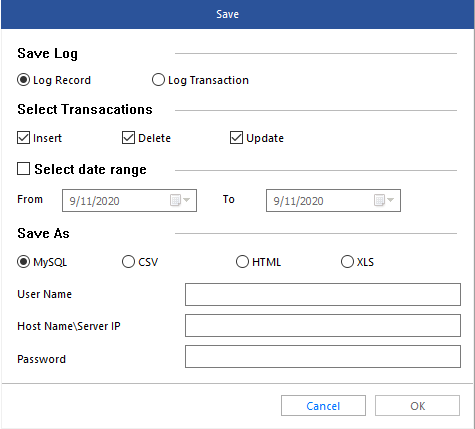 Step 7: After completing the saving process, the software prompts the message "Saving Process Completed"