Step 1: Select the type of data you wish to recover and click on the 'Next' button.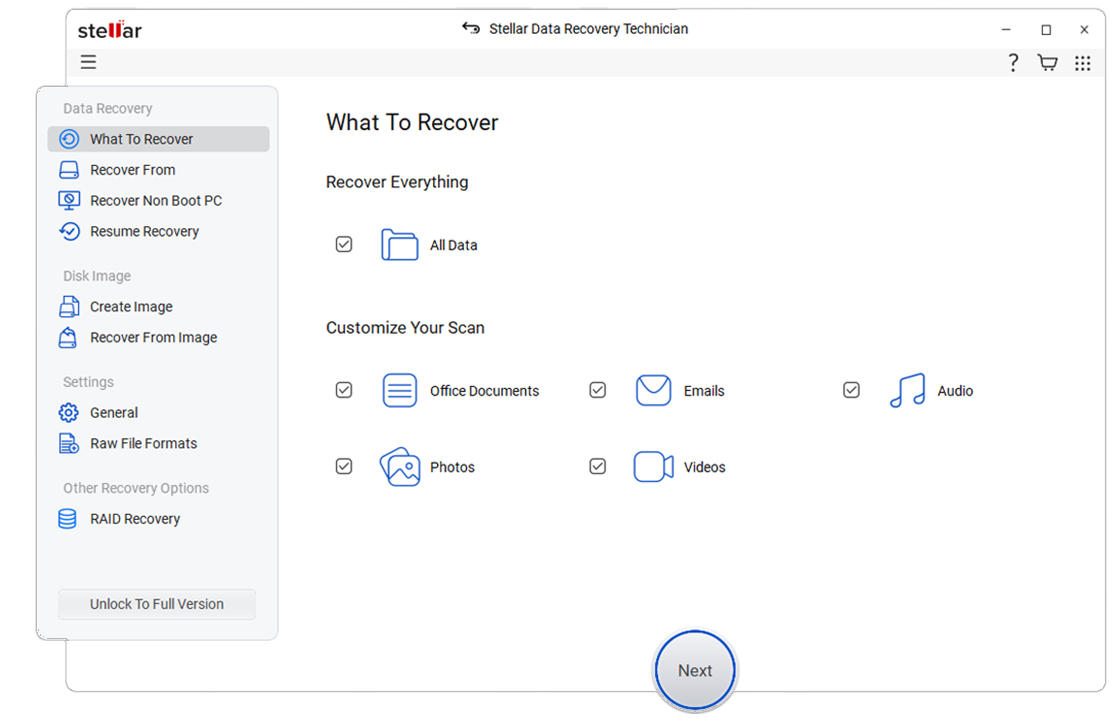 Step 2: Select 'Raid Recovery' to recover the Raid Arrays.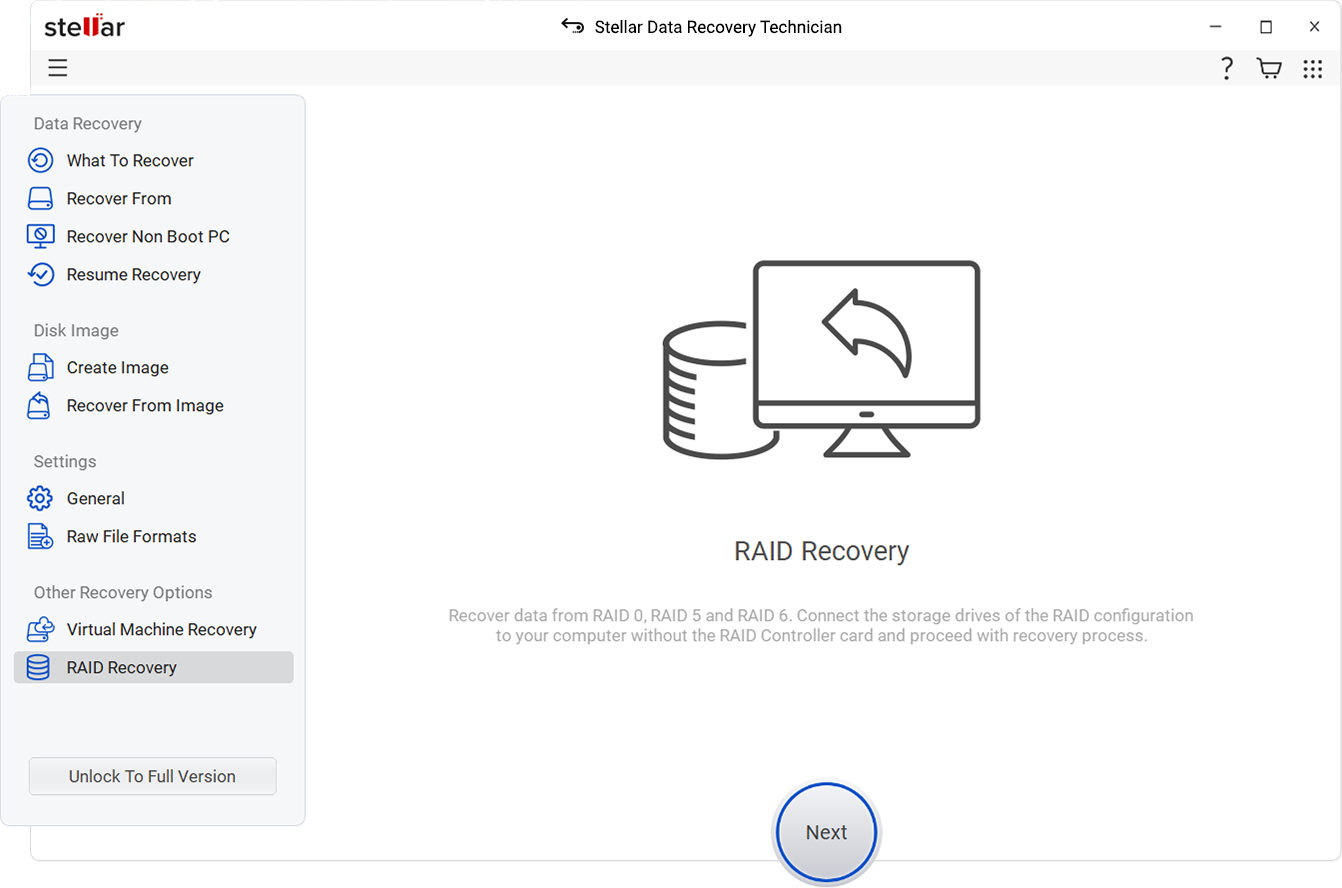 Step 3: Select the Hard Drives configured in the RAID array using the arrows to construct the probable RAID.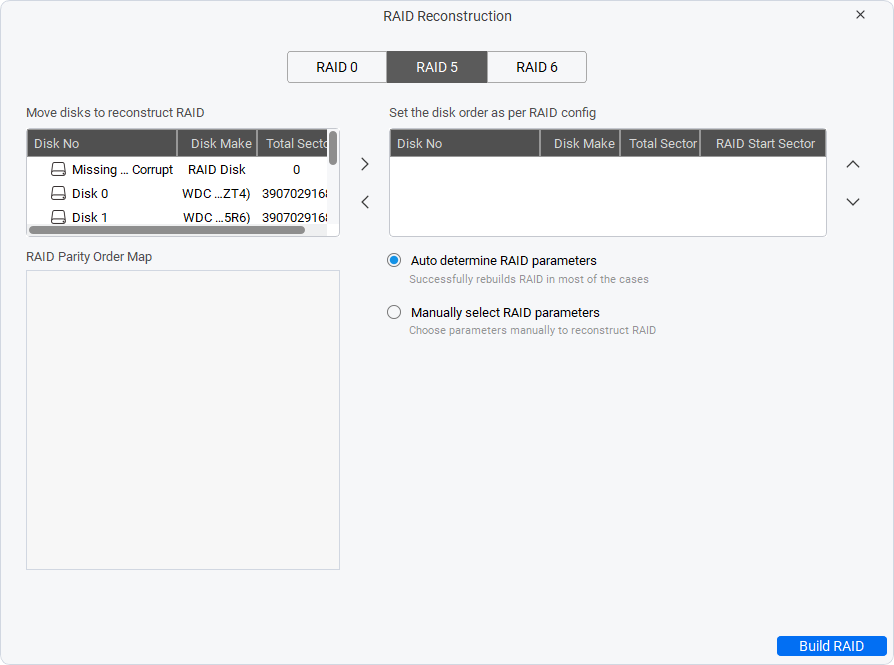 Step 4: The recoverable files will be shown with the option to recover a whole folder or a singular file.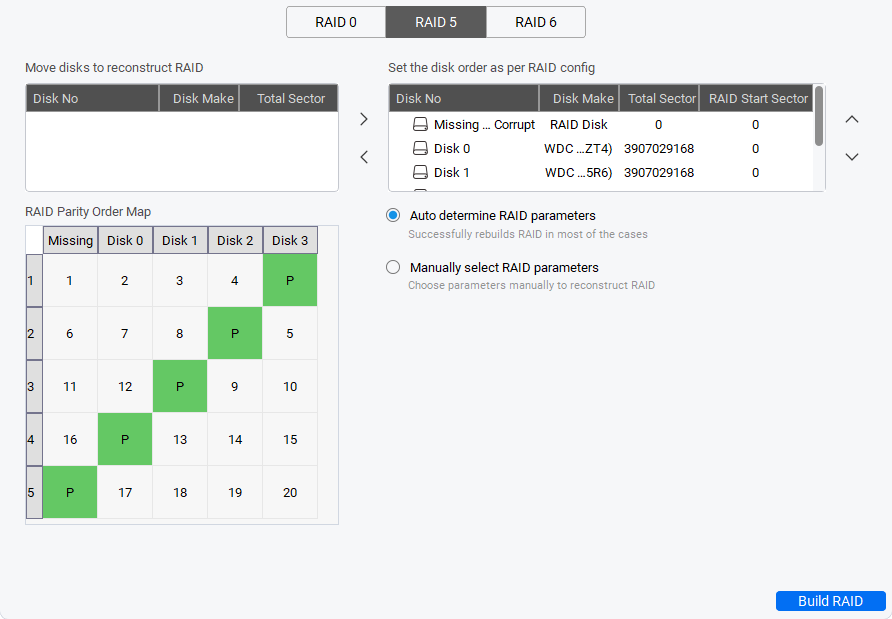 Step 5: The software will ask you about the location where you want to save your data, once the path is entered your data will be saved to preferred location.