Step 1: Login to BitRaser Cloud. Click the user profile icon on BitRaser cloud Home screen and click Download BitRaser Drive Eraser ISO.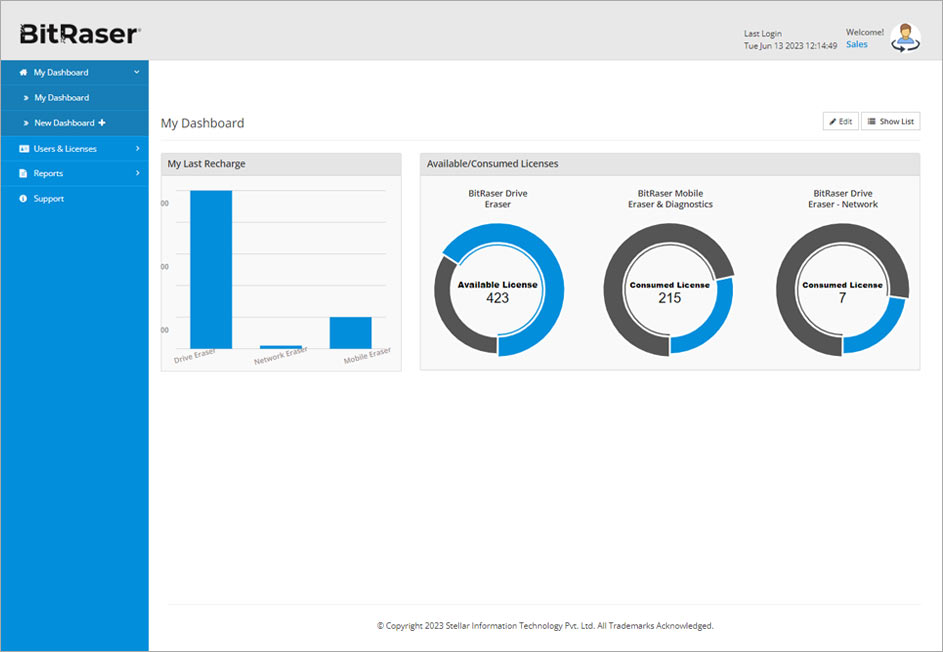 Step 2: Connect the bootable USB with BitRaser Drive Eraser ISO image to your host machine and select USB device from the device Boot Menu.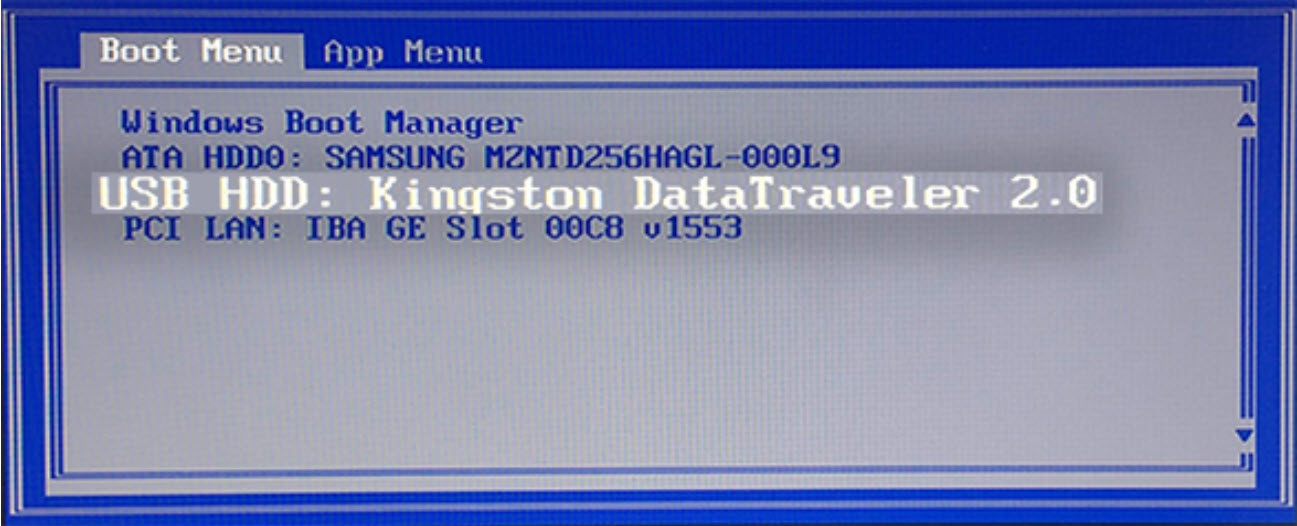 Step 3: Now your device has started booting with BitRaser Drive Eraser bootable USB.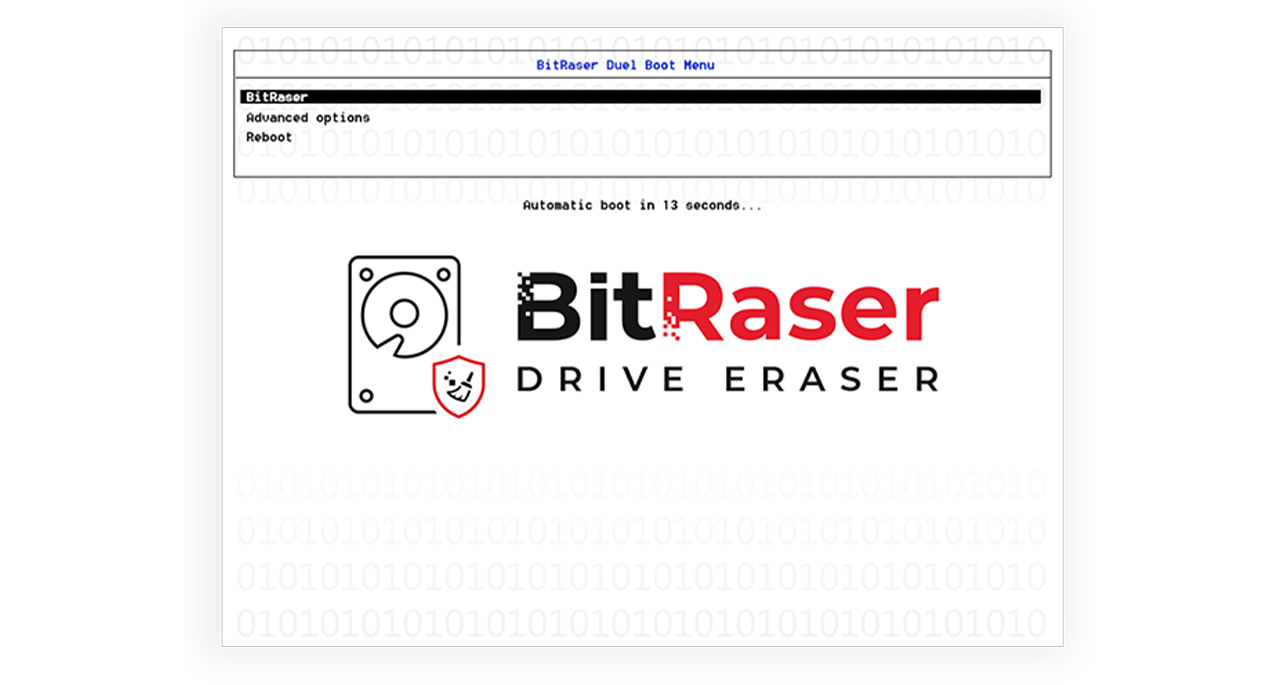 Step 4: After the system boots you will see the BitRaser Drive Eraser application screen that will list all the drives on your system.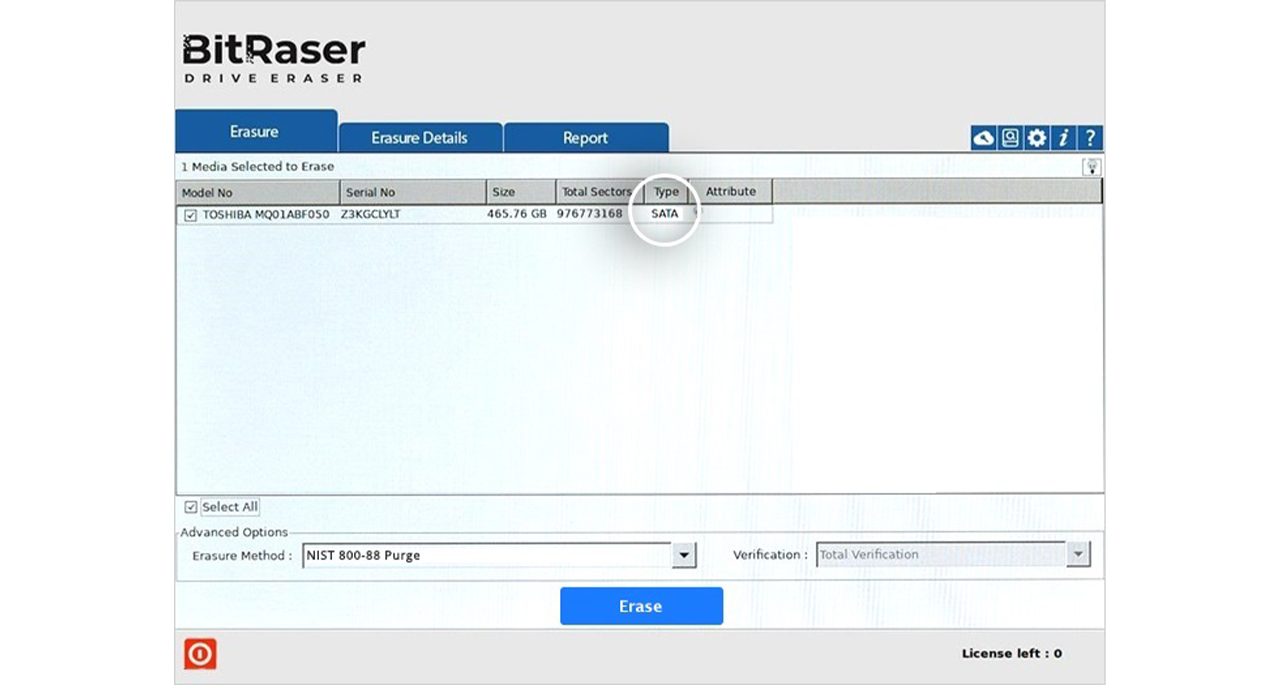 Step 5: The system must be connected to the internet for downloading Erasure licenses stored on your BitRaser Cloud account. Click on the settings icon at the top right corner of the screen to access BitRaser Drive Eraser settings.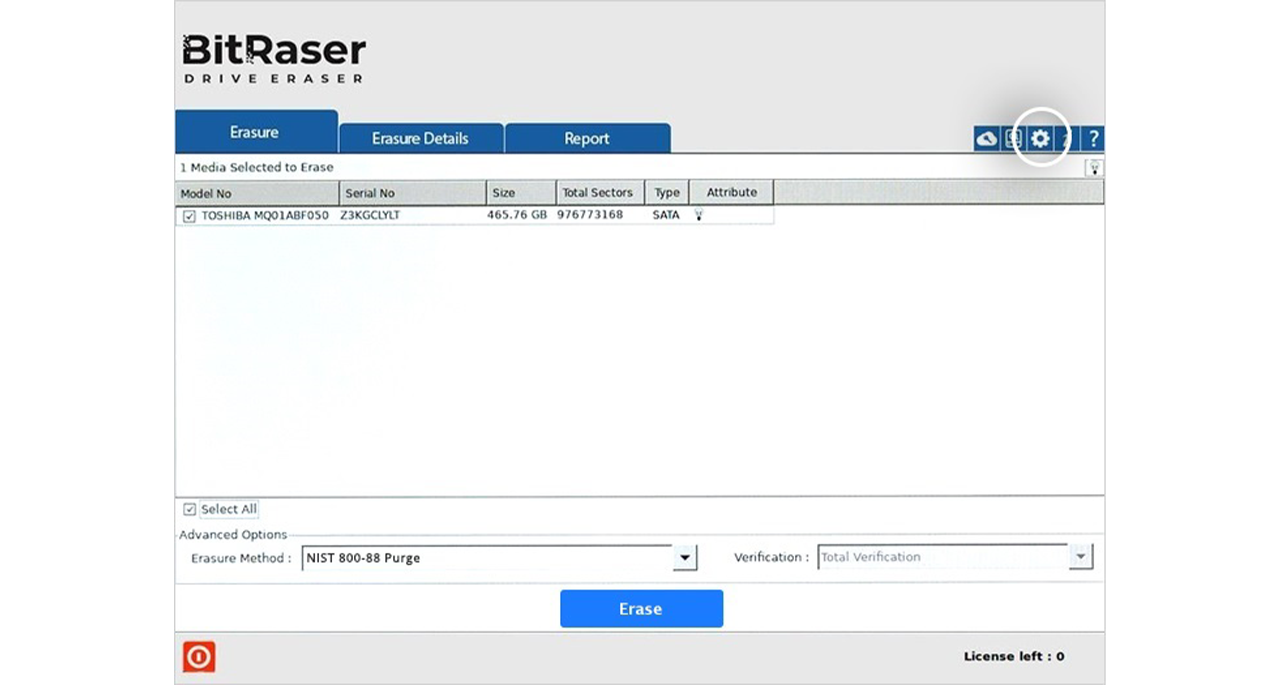 Step 6: Connect your device to the internet by clicking on Network and then using the Ethernet option. You must enter your own Ethernet credentials.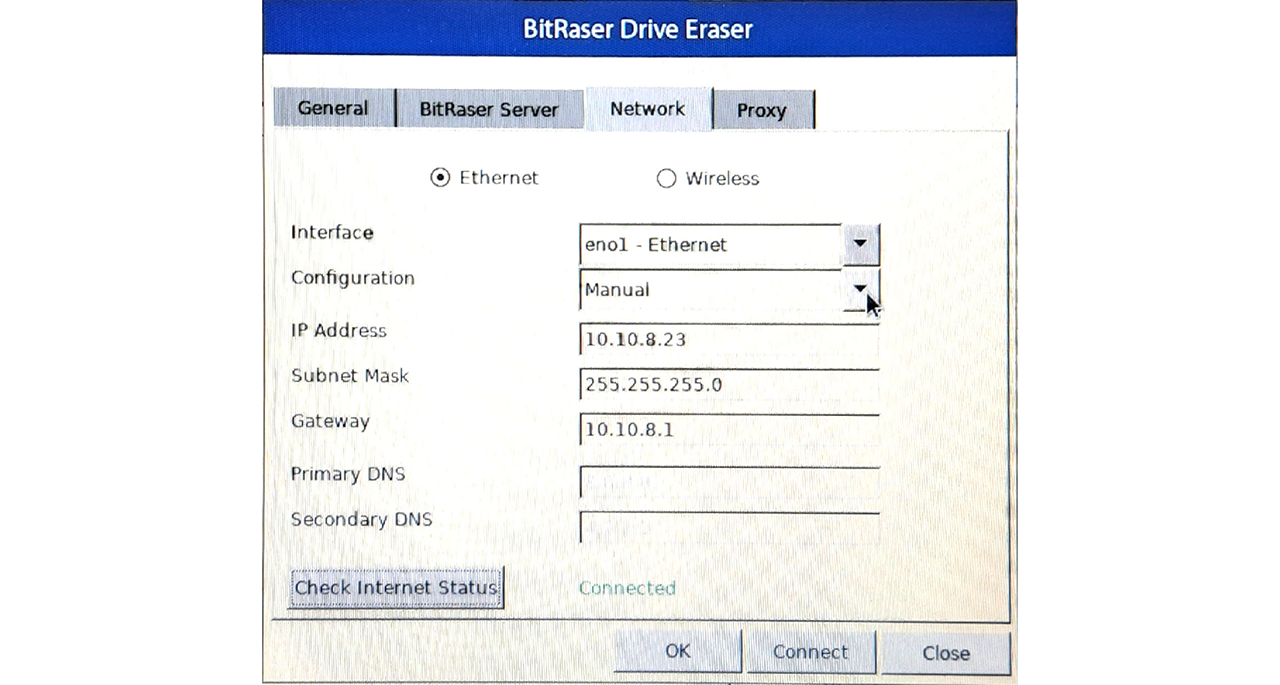 Step 7: You can conversely connect to the internet wirelessly.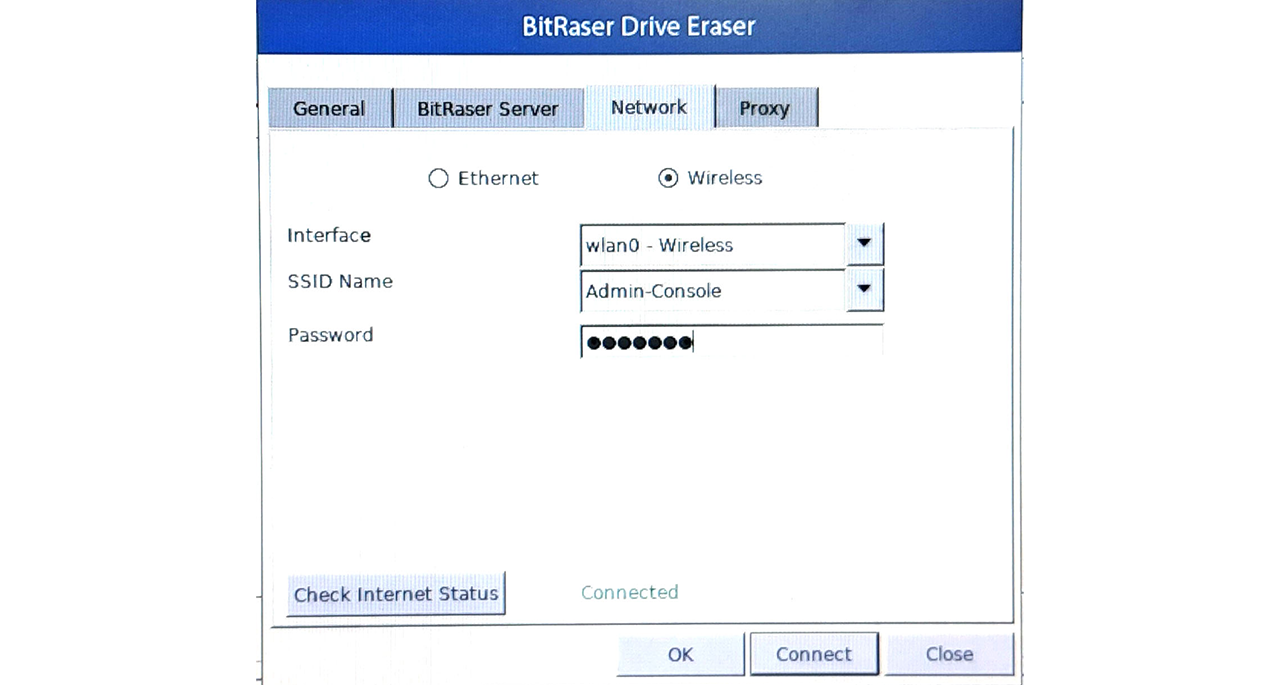 Step 8: Connect to the BitRaser server using the login credentials received in your mail. Once you are online your licenses will be automatically added to the BitRaser Drive Eraser application.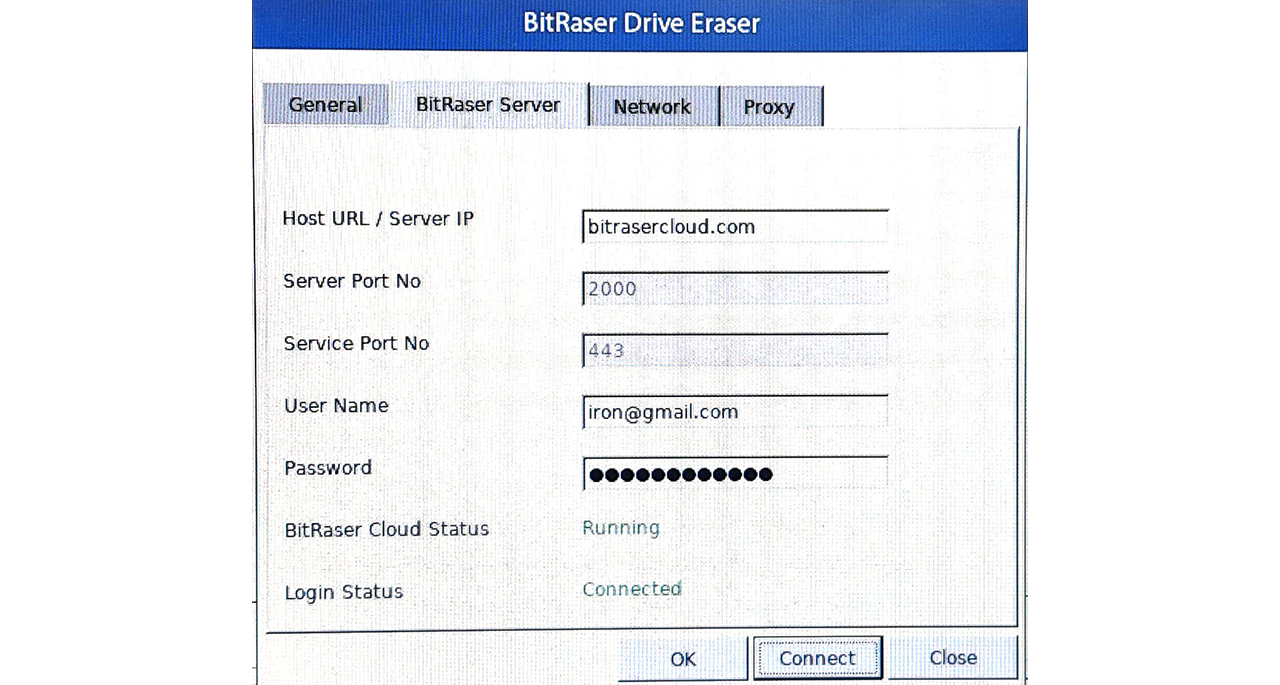 Step 9: No. of licenses are shown at the bottom right corner. NIST 800-88 Purge is selected by default, you may choose other data wiping standards as per your requirement and then click Erase to begin the process.