Step 1: This is the main interface of Stellar Log Analyzer for MS SQL.
Step 2: Select the LDF file you want to analyze and view. Click Analyze to start database analysis.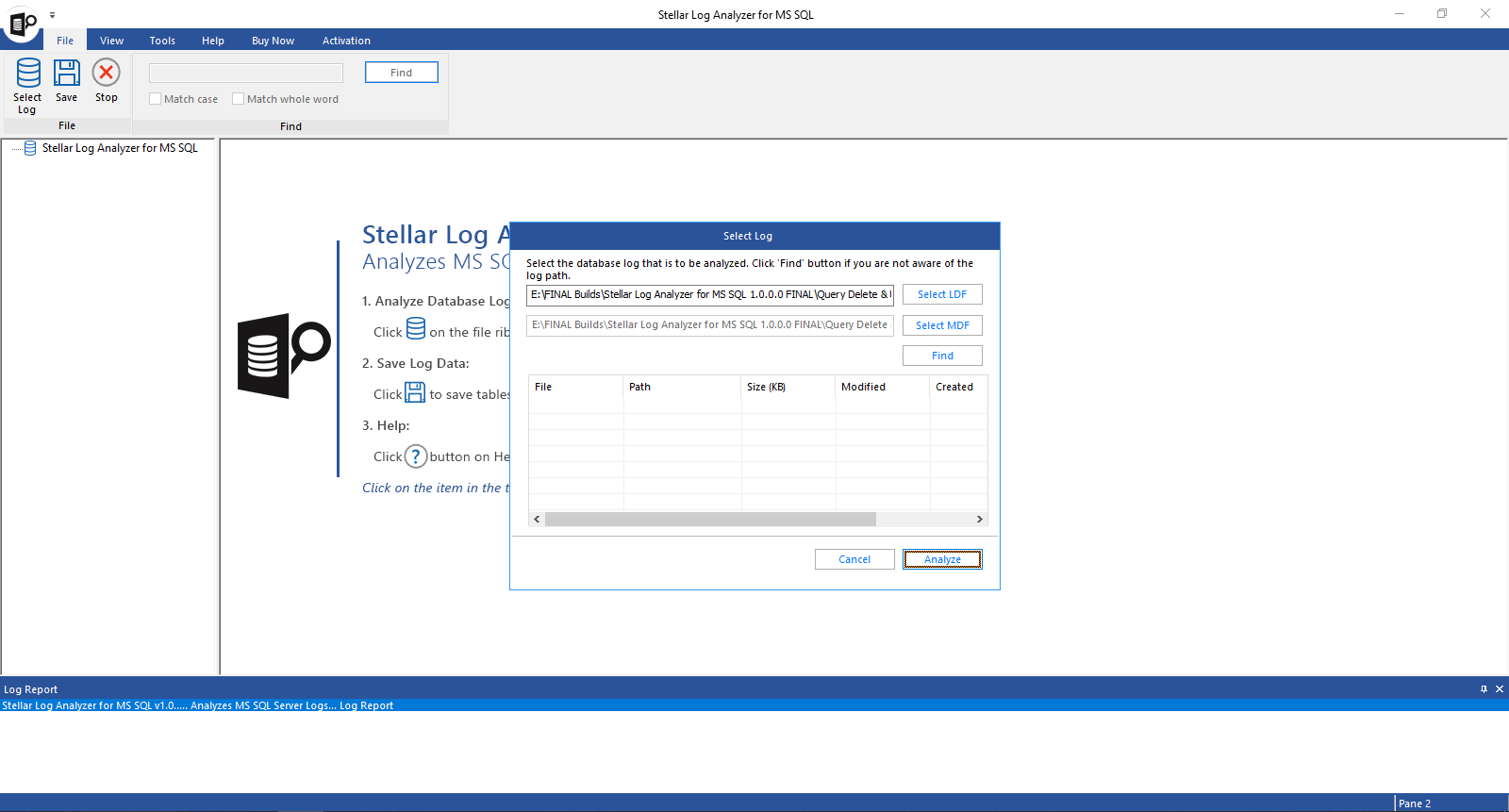 Step 3: Click OK when the 'Analysis of selected log completed' message appears.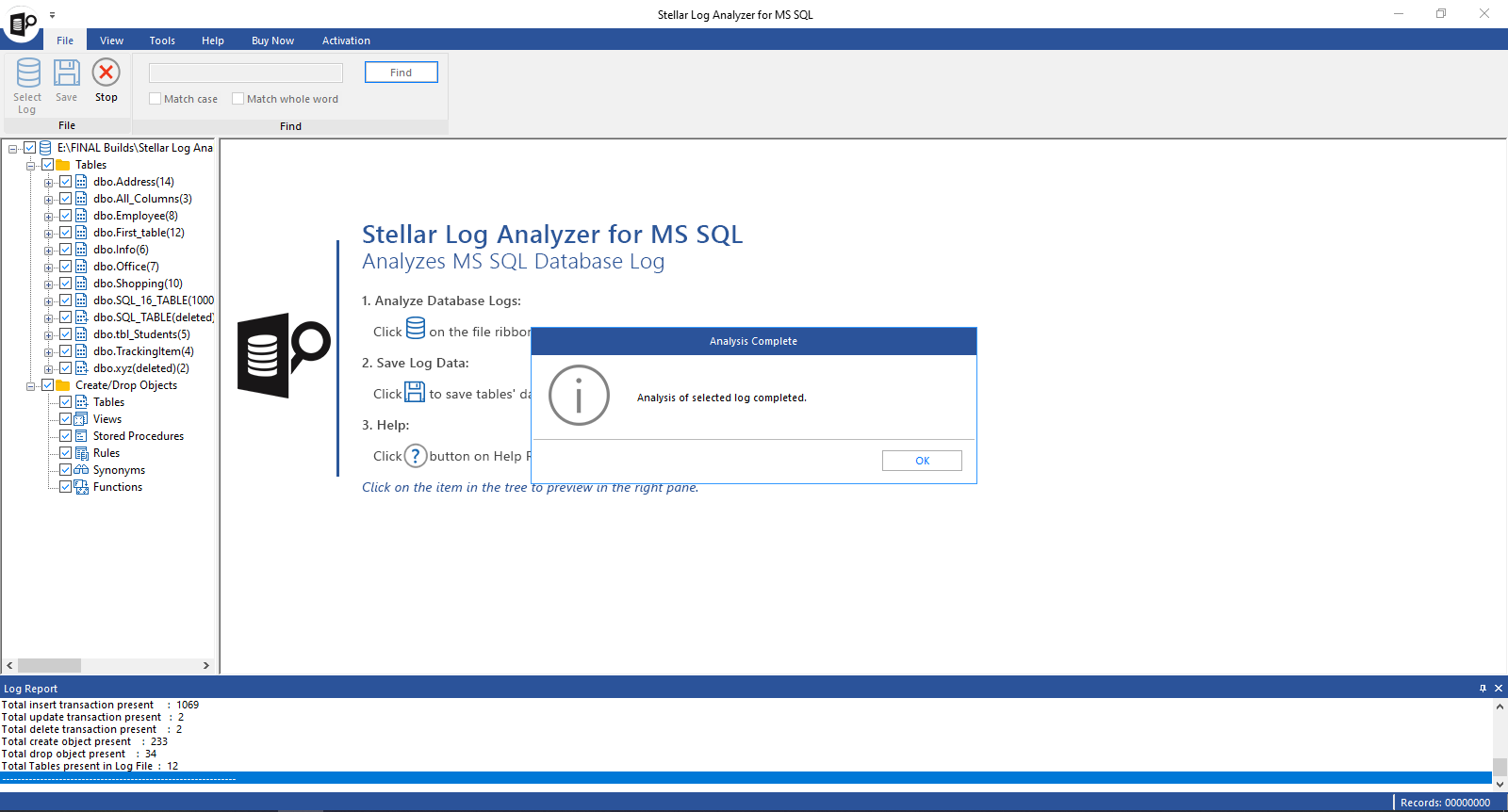 Step 4: The software previews log tables data and log transactions. Click Save from the File menu.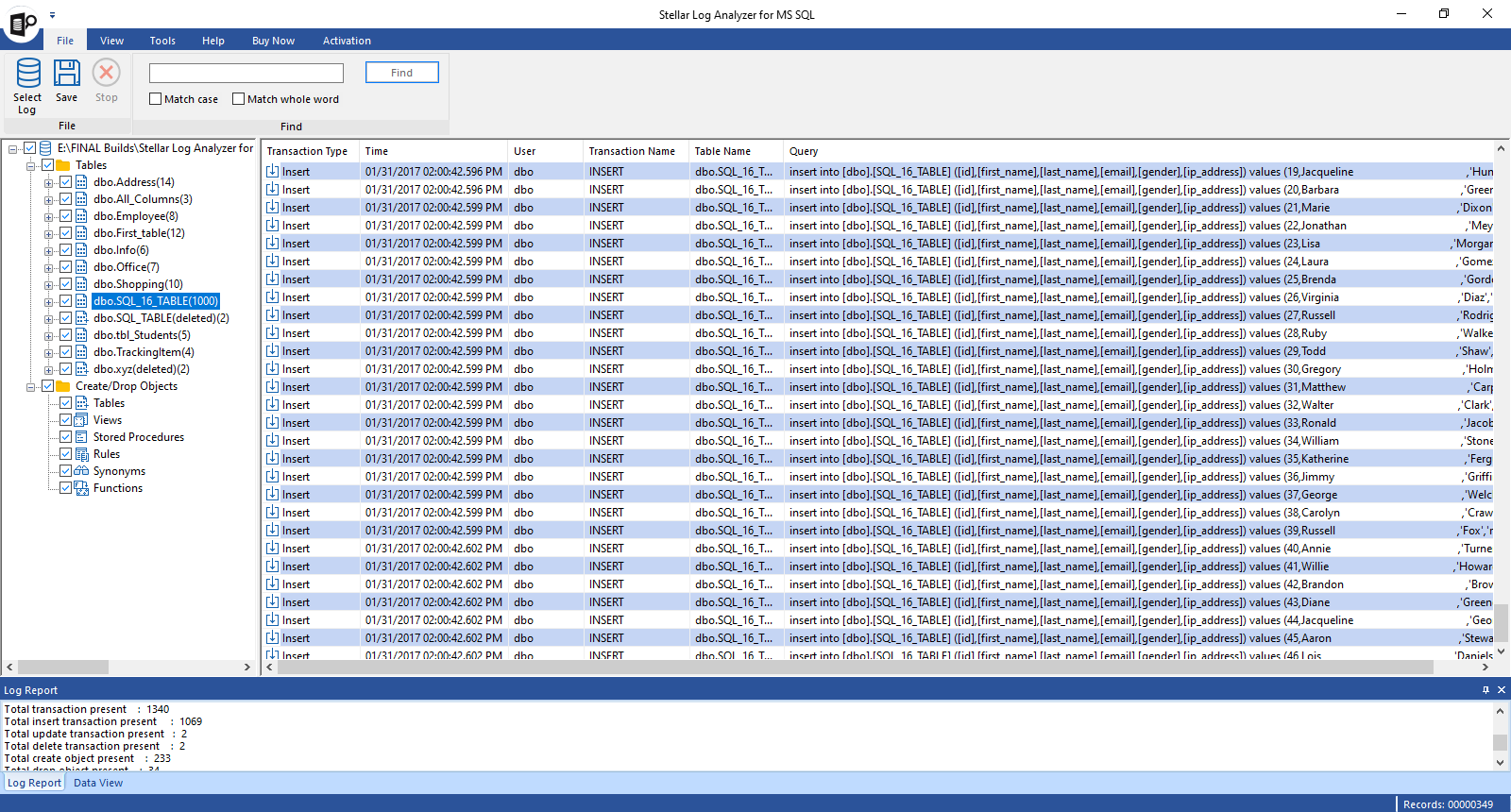 Step 5: Choose the appropriate file saving options and click Save.
Step 6: The software prompts a message 'File saved at the desired location'. Click OK.