Step 1: After launching the software, connect BitRaser File Eraser to the Database.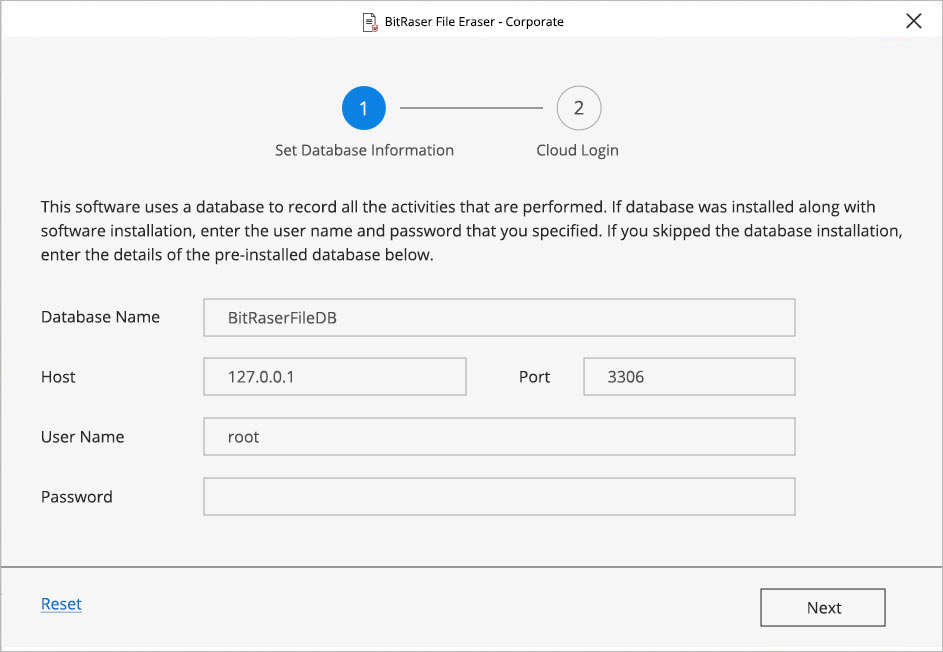 Step 2: Connect to your cloud account to auto upload your reports to your console.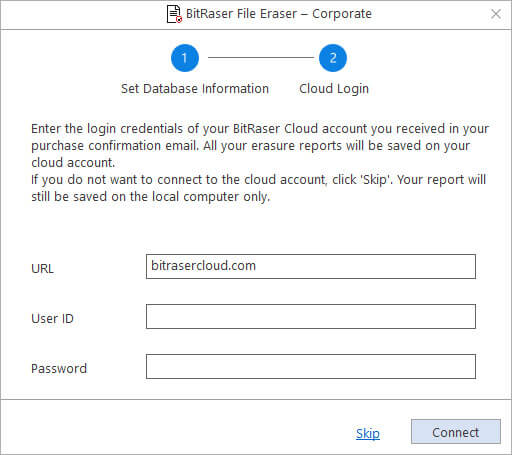 Step 3: Select Erase Files and Folders to start erasing the files. You can drag and drop files and folders to erase.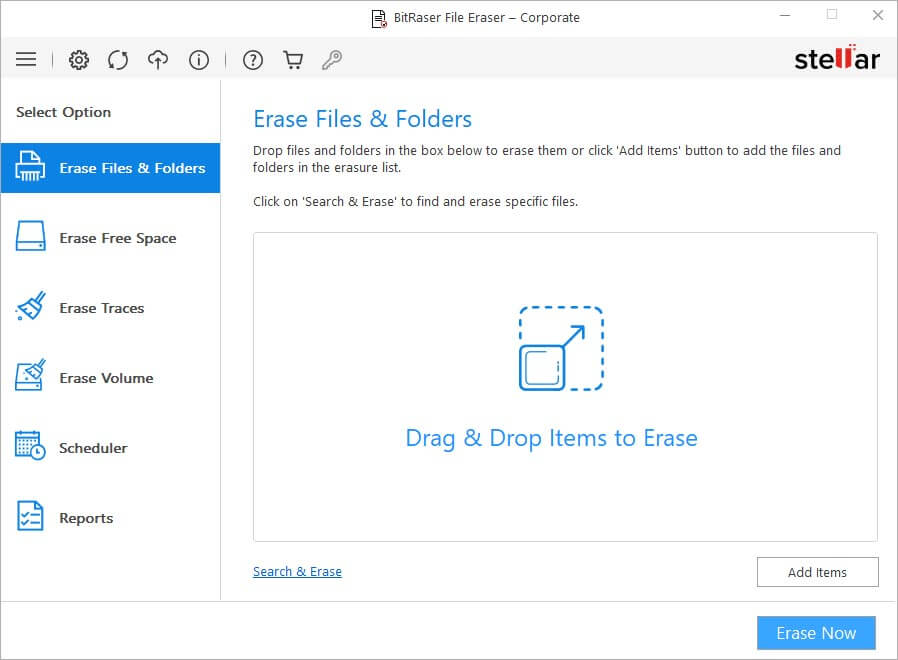 Step 4: The software will ask you to confirm Erasure. Click Proceed to erase the selected files.
Step 5: Select Reports to access all your reports from the Select Option tabs displayed on the left pane of the screen.