Step 1: Launch the software. Click on the Create Image option and select Next.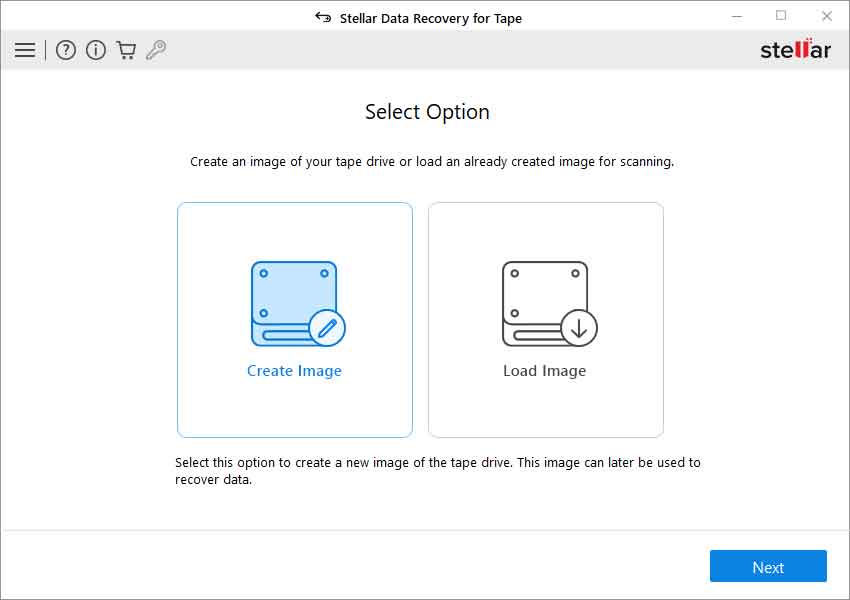 Step 2: Click Browse to select a location, choose the Block Size, and click Create.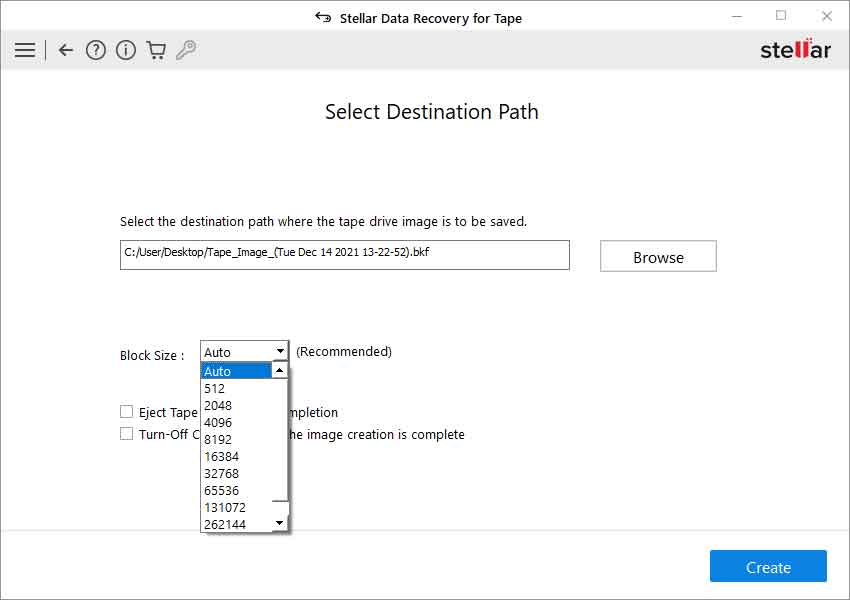 Step 3: Image Created window appears. Click Scan to begin the tape recovery process.
Step 4: Recovered data is displayed in tabular form. Preview and save it at a desired location.