Stap 1: Selecteer het type gegevens dat u wilt herstellen en klik op de knop 'Volgende'.
Stap 2:Selecteer de locatie waar u uw verloren of verwijderde gegevens wilt herstellen en klik op de knop 'Scannen'.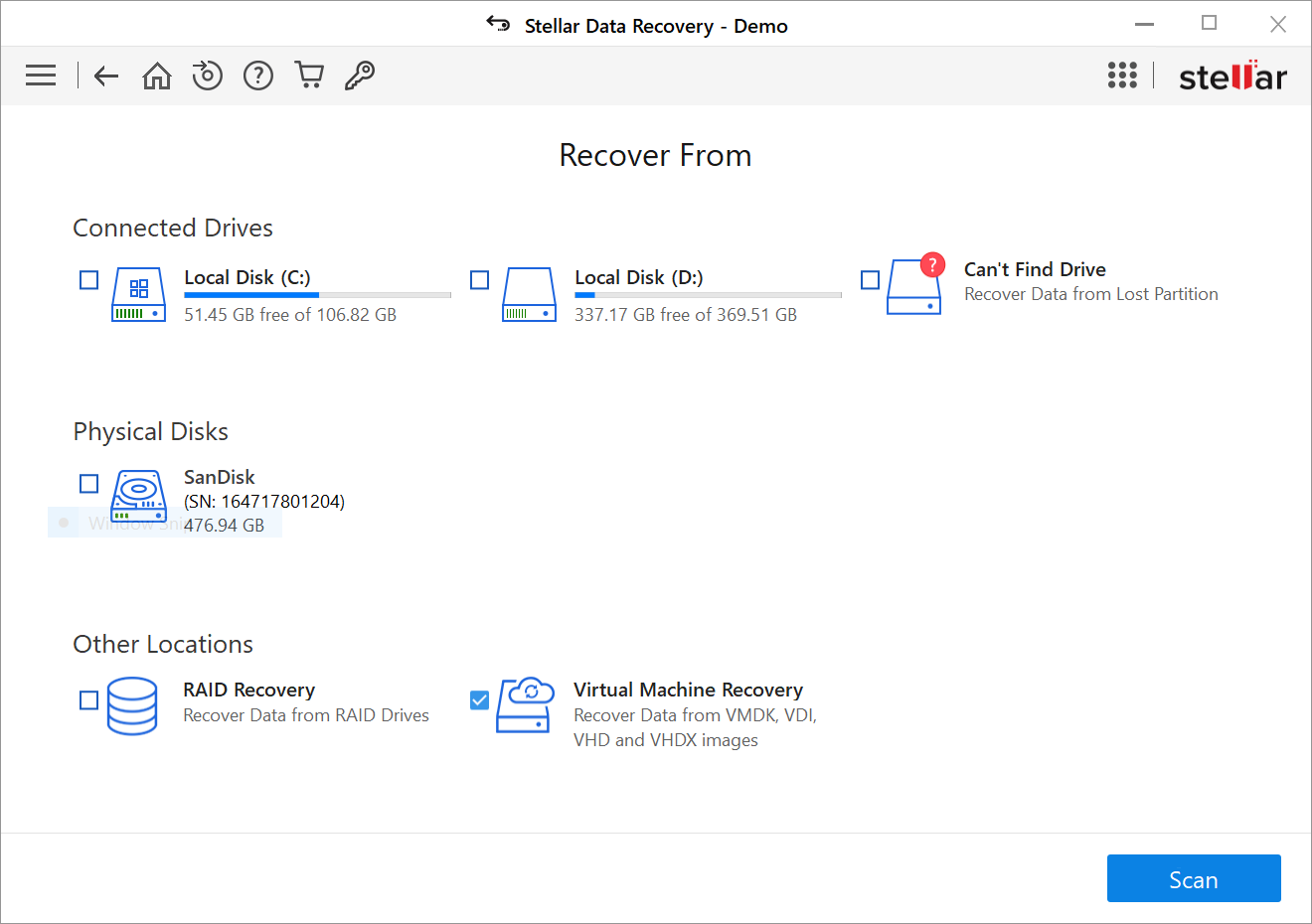 Stap 3: De 'Scan' is bezig waarin de software zoekt naar de verloren of verwijderde bestanden en mappen. Klik op 'Stop' om de scan op elk moment te pauzeren.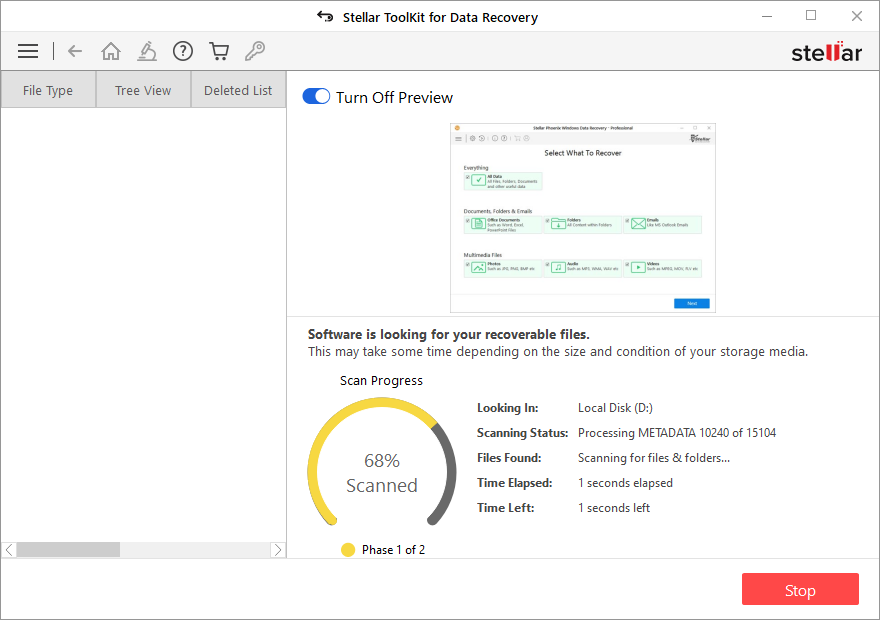 Stap 4: Het "Scannen" is succesvol afgerond. Klik op de knop 'OK'.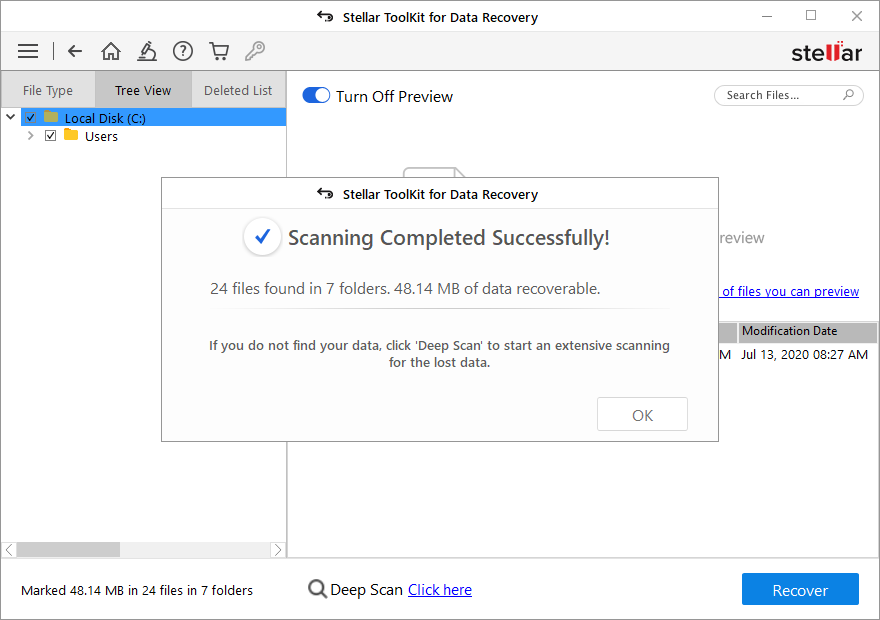 Stap 5: Sorteer en bekijk de resultaten op 'Bestandstype', 'Boomstructuur' en 'Verwijderde lijst'. Bekijk een voorbeeld door een bepaald gegevensitem te selecteren in het voorbeeldvenster.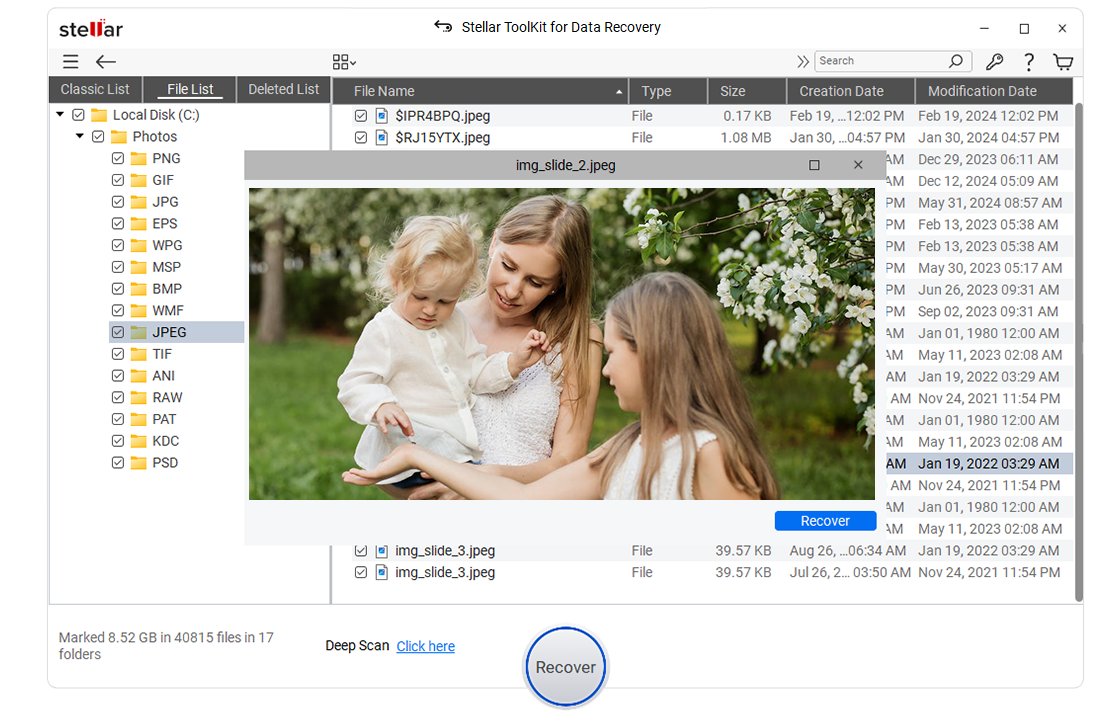 Stap 6: Specificeer de bestemming en klik op 'Start Saving' optie om de herstelde gegevens op te slaan.