Summary: In this technical guide, you will learn how to repair and recover Exchange Public EDB file through manual and automated methods. This detailed guide will help you fix corruptor damaged Public EDB files in Exchange server environment in the most efficient way possible.
Microsoft Exchange Server comprises an agile Extensible Storage Engine (ESE) and a secure Information store to facilitate seamless email communication. The Microsoft Exchange Information store contains two database files: Streaming data file (.stm) and Exchange database file (.edb), where the actual mailbox data is stored.
Further, these STM and EDB database files are divided into 2 categories – Private Folder and Public Store.
The Private Folder consists of Priv1.edb and Priv1.stm database files that help the server in identifying default mailbox storage database. Similarly, the Public Store also consists of Pub1.edb and Pub1.stm database files that store all email information associated with default public store. 
That, in effect, means that the Public Store.EDB and .STM database files are where all the action takes place. They store user emails, notes, contacts, attachments, etc. Any damage to these files can lead to huge data loss. 
Public EDB or Pub1.edb file also stores crucial email attachments and MAPI messages. So, for users to safeguard their work data, this file needs to be protected from threats.
Most Common Threats to Pub1.edb
A Pub1.edb file can get corrupt or damage due to various reasons. Some are:
Unexpected power failure because of unavailability of power backup
Force or improper server shutdown during email restoration process
Jet Engine errors
Spontaneous hard drive sector error (bad sector)
Virus or Malware intrusion
In such a case, you can use Exchange recovery software such as Stellar Repair for Exchange to fix database corruption and recover mailboxes. The software makes it easy for anyone to recover mailboxes and data from a damaged or corrupt Priv1.edb and Pub1.edb files in a few clicks.

How EDB is Damaged or Corrupted?
Due to any of the above issues, the Exchange server might be unable to perform the standard shutdown procedure, leaving the database in an inconsistent or dirty shutdown" state. In such cases, the database is unable to isolate itself from transaction log streams that affect the consistency and integrity of the database.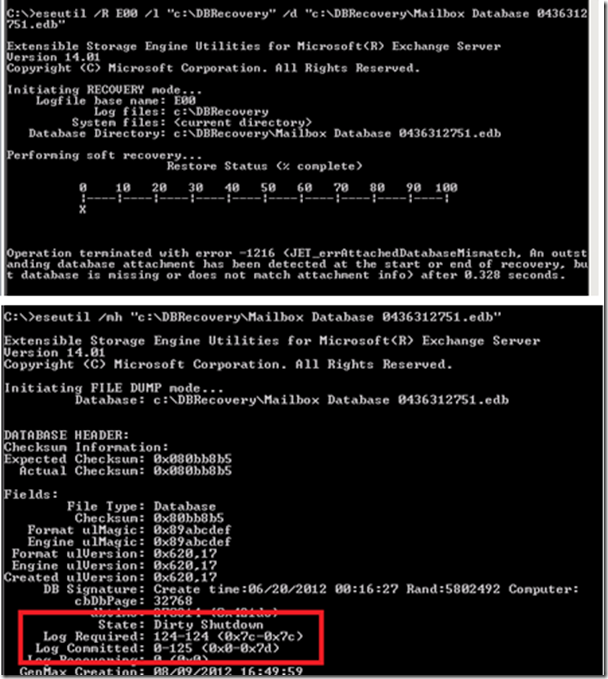 At this point, if you restart the server, it looks for the missing log files of the database, which, if missing, renders the Exchange database corrupt.
Another common aspect of Exchange problems involves the Jet Engine. "Jet Engine errors" originate due to hardware or software related problems that can damage the server database at different levels, including the Information Store, Jet Database Engine, Exchange Server file system, etc. In this scenario too, EDB files get damage.

Regardless of what causes EDB file damage, to prevent any data loss, you must repair the file at the earliest.
Steps to Repair and Recover Exchange Public EDB File
Exchange EDB recovery requires you to perform a series of steps, many of which need to be executed on the command prompt. Thus, you need to be very careful while executing these steps. Any typo or mistake can cause irreversible damage to the server or database file.
Also, before starting the Public Database (EDB) file repair process, inspect the error properly since the repair process steps will change according to the error.
The steps are as follows:
Press Windows+R and type

services.msc

. Click '

OK

' or press '

Enter

'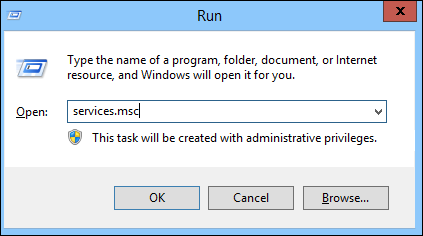 Find and stop

Exchange Information Store Services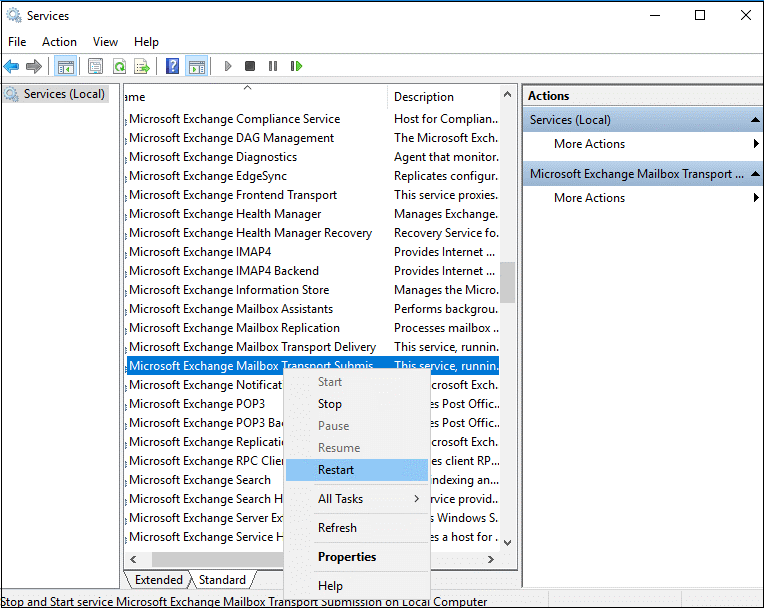 Navigate to the

Bin

folder through the command-line interface using the following command,
eseutil /mh ..\mdbdata\priv1.edb at the command line path: C:\exchsrvr\bin>
Now check the state of the database, if it's clean shutdown or not. If you find any issues or status as 'Dirty Shutdown', you'll need to perform a soft recovery, after exporting the database folder to the place where the log files are stored. To do so,
Execute this command at the command line path C:\Program Files\exchsrvr\MDBDATA>
C:\Program Files\exchsrvr\BIN\eseutil /r E00
Now check the database state again. If the database is still in Dirty Shutdown state, you'll need to perform a hard recovery process.
• At the command line path C:\Program Files\exchsrvr\MDBDATA>, enter the following command,

C:\Program Files\exchsrvr\BIN\eseutil /p pub1.edb

• Navigate to the Mbdata folder and then discard the *.chk and Temp.edb files along with log files

• Formidably, mount and then dismount the Exchange Server database and cut off the Exchange Information Store services

• Finally, try to defragment the Public EDB mailboxes by executing the following command,

C:\Program Files\exchsrvr\BIN>eseutil /d "C:\Program Files\exchsrvr\MDBDATA\pub1.edb

• Now perform Isinteg.exe fix by entering the following command,

C:\Program Files\exchsrvr\BIN>isinteg -s (servername) -fix -test alltests

• Close the command prompt, and then restart the Exchange Server services to reinstate the recovery of corrupt Pub1.edb files.
These steps can help repair the Pub1.edb (Public Store Database) file in most cases of damage and minor corruption. However, in case of severe corruption, the process might fail to repair the Public edb file. Moreover, it needs a lot of technical know-how and precision to perform these steps as it involves the execution of a lot of commands.
Thus, if you are not sure what you are doing, it's better to recover the Exchange Public database by employing a secure and GUI-based reliable third-party Exchange recovery tool.
Recommended Way to Repair Public EDB File
Stellar Repair for Exchange software is a professional tool for handling any level of corruption in Public Store EDB files. It effectively restores mailbox contents such as emails, attachments, contacts, calendars, tasks, etc. with a few clicks from any corrupt offline Exchange database file.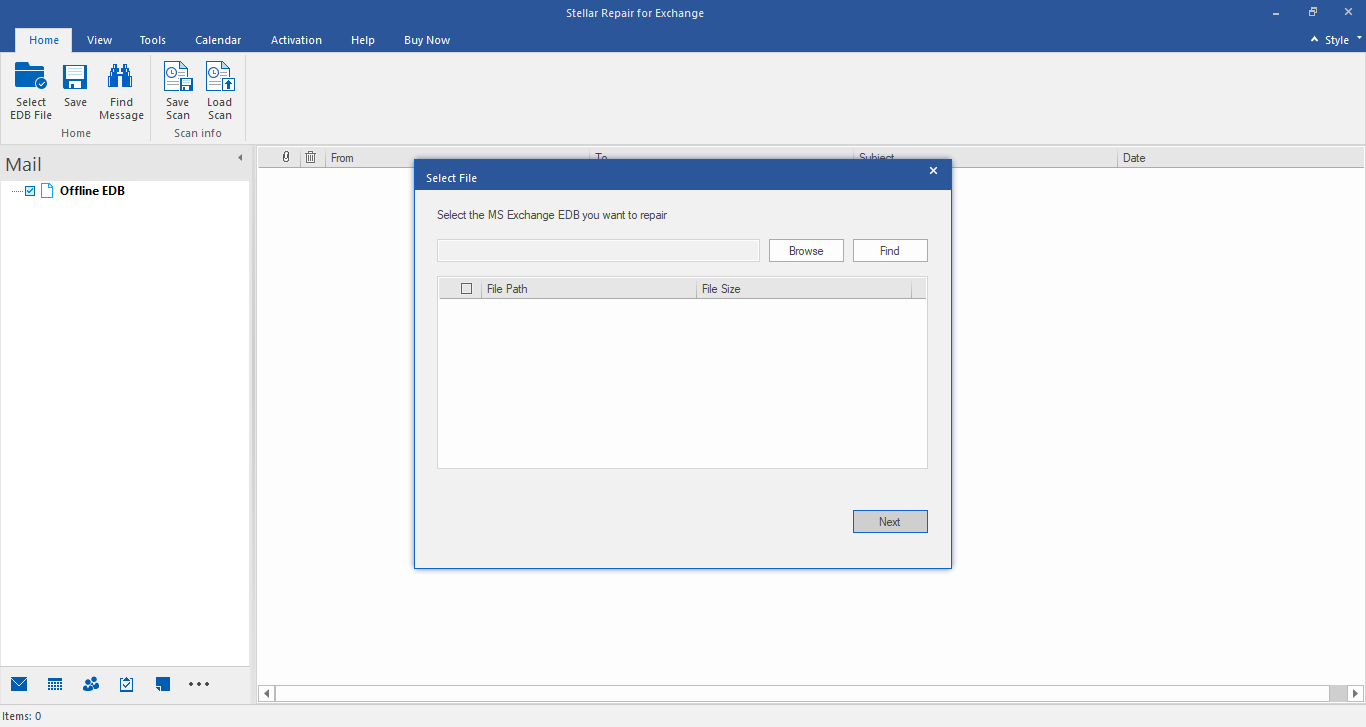 The tool works by extracting the data from damaged Public EDB file and saves it as PST files. As PST format is a widely supported, it can be directly imported into MS Outlook to access mailbox contents.
Moreover, the software comes with advanced features such as the option to save recovered data in multiple formats, deleted mailbox recovery, selective mailbox recovery, Unicode EDB file recovery, etc. Plus, its intuitive graphical interface makes database recovery much easier and convenient.
Final Word
Repairing Exchange Public EDB files is possible with manual methods, such as the one explained in this guide. However, manual methods are often too complicated for beginners and even intermediates. There's always a risk of errors and typos while executing the commands in PowerShell and CMD.
Still, if you want to execute a manual repair and recovery method, understand the concepts and technical challenges first, take necessary backups, and then execute the steps.
However, you can simplify this entire process of EDB recovery and restore a damaged or corrupt Public EDB file most easily and safely by leveraging Stellar Repair for Exchange software. This software is trusted and reviewed by several MVPs and Exchange Experts across the globe.