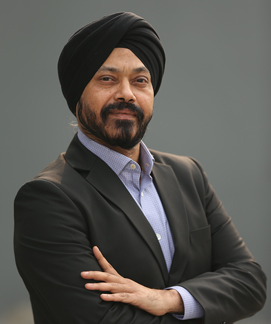 Kuljeet Singh
CO-FOUNDER & DIRECTOR - RESEARCH & DEVELOPMENT
Kuljeet is a Computer Science Engineering graduate from Pune University. Coupled with core technical expertise as the background, the significant strengths that compliment him as a leader are successful change management, culture transformation, productivity improvement and efficiency gains as well as formulating and adherence of best practices in software product engineering and innovation.
Kuljeet has rich hands-on experience in core Technologies like VC++, C# & ASP.Net, QT, strong background in building and managing DIY Software for Data Recovery, Data Migration and Data Erasure. In his current role, Kuljeet has primary accountability for all global R&D operations of Stellar's software including development & deployment of product quality assurance strategy and addressing all phases of product development.
Infused with enthusiasm, Kuljeet has been a part of several international forums and global events related to new age technology and innovation. He is tech savvy and a proven leader who keeps himself abreast with key technology trends. Forensic and e-Discovery, Auditor and Reporter for server management and Mobile Care Solutions are few of his core interests for future development.
Kuljeet lives in Gurugram with his family. He is an avid traveler and fond of partying. He is also passionate about adventure sports like Skydiving, Water Rafting, Scuba diving, and Bungee Jumping.
Kuljeet supports Isha Foundation and Child Help foundation (CHF) NGOs that work towards uplifting the lives of the underprivileged kids.