Step 1 'Browse' or 'Find' corrupt Access database file from main interface.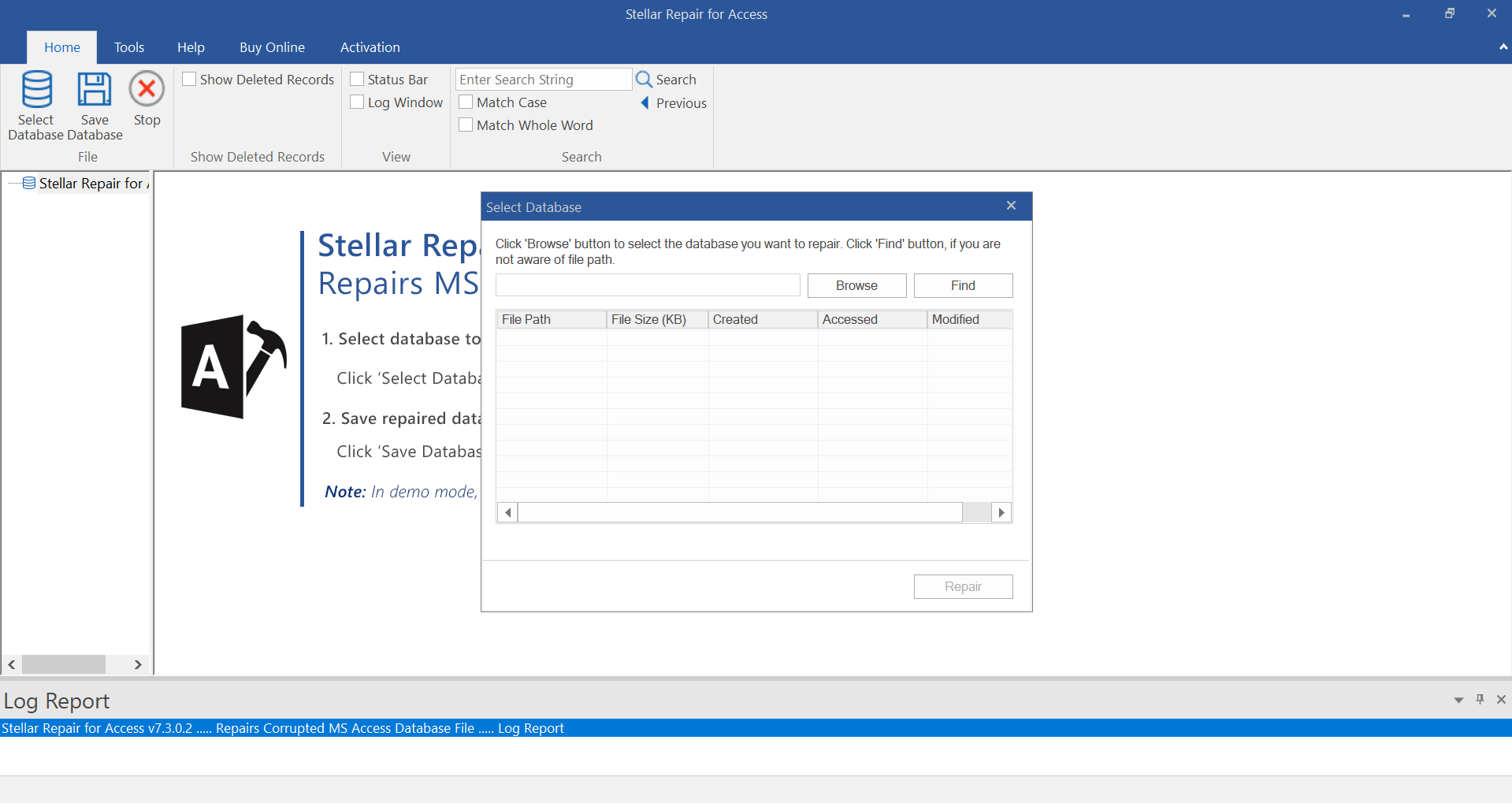 Step 2: Select the corrupt database file and click 'Repair'.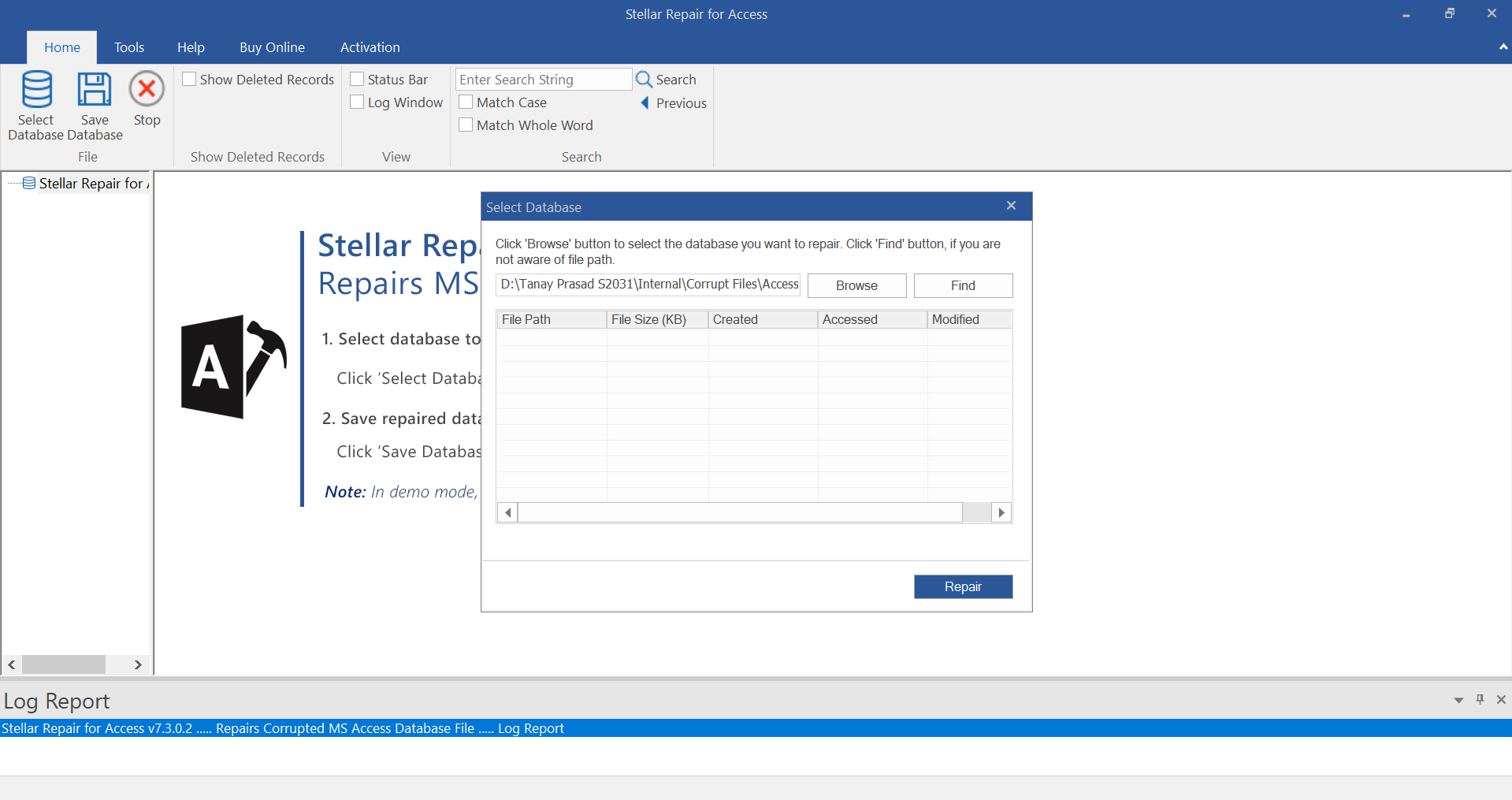 Step 3: Wait for the repair process to complete.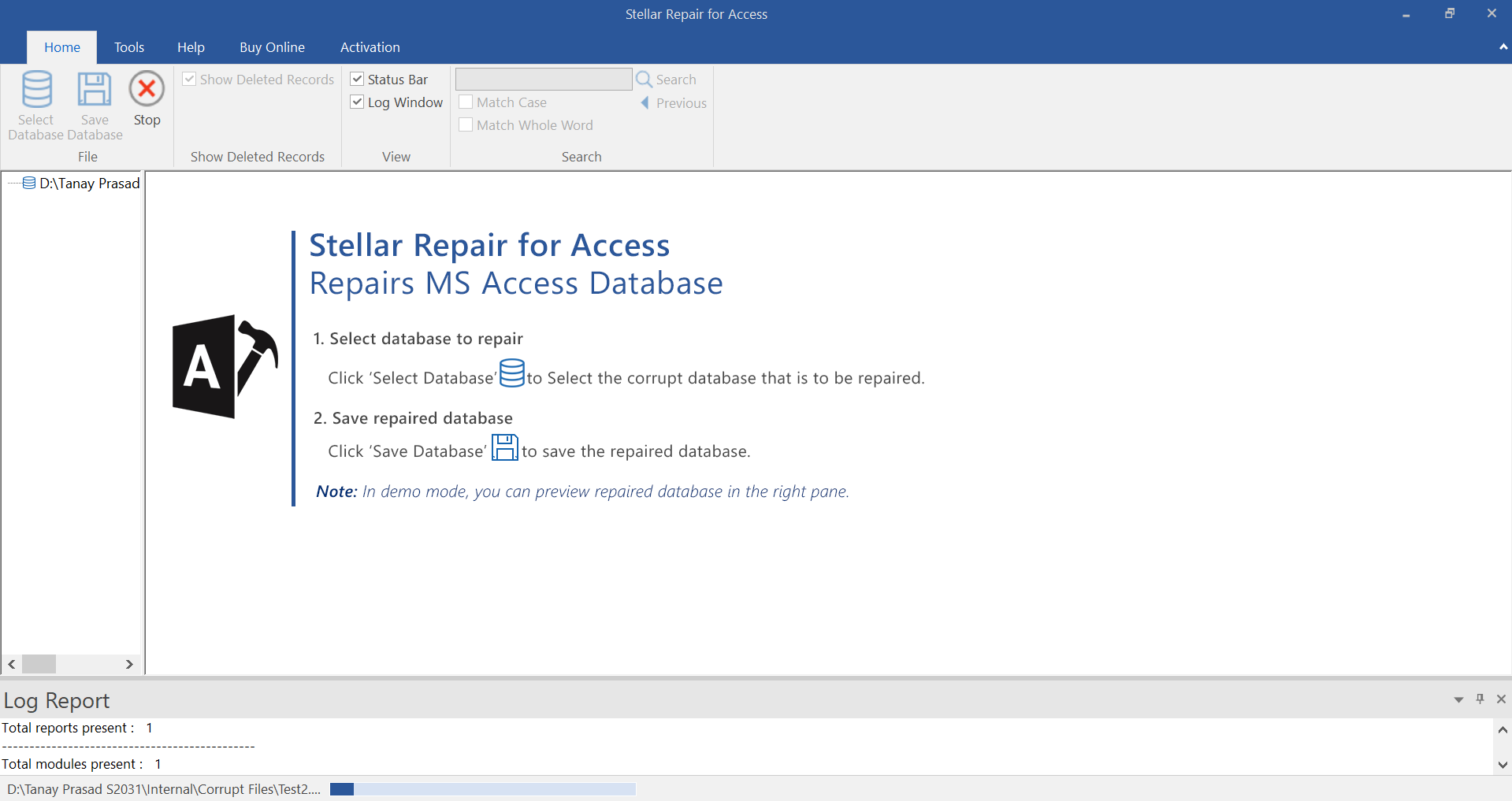 Step 4: Click 'OK' when the 'Repair Complete' message box appears.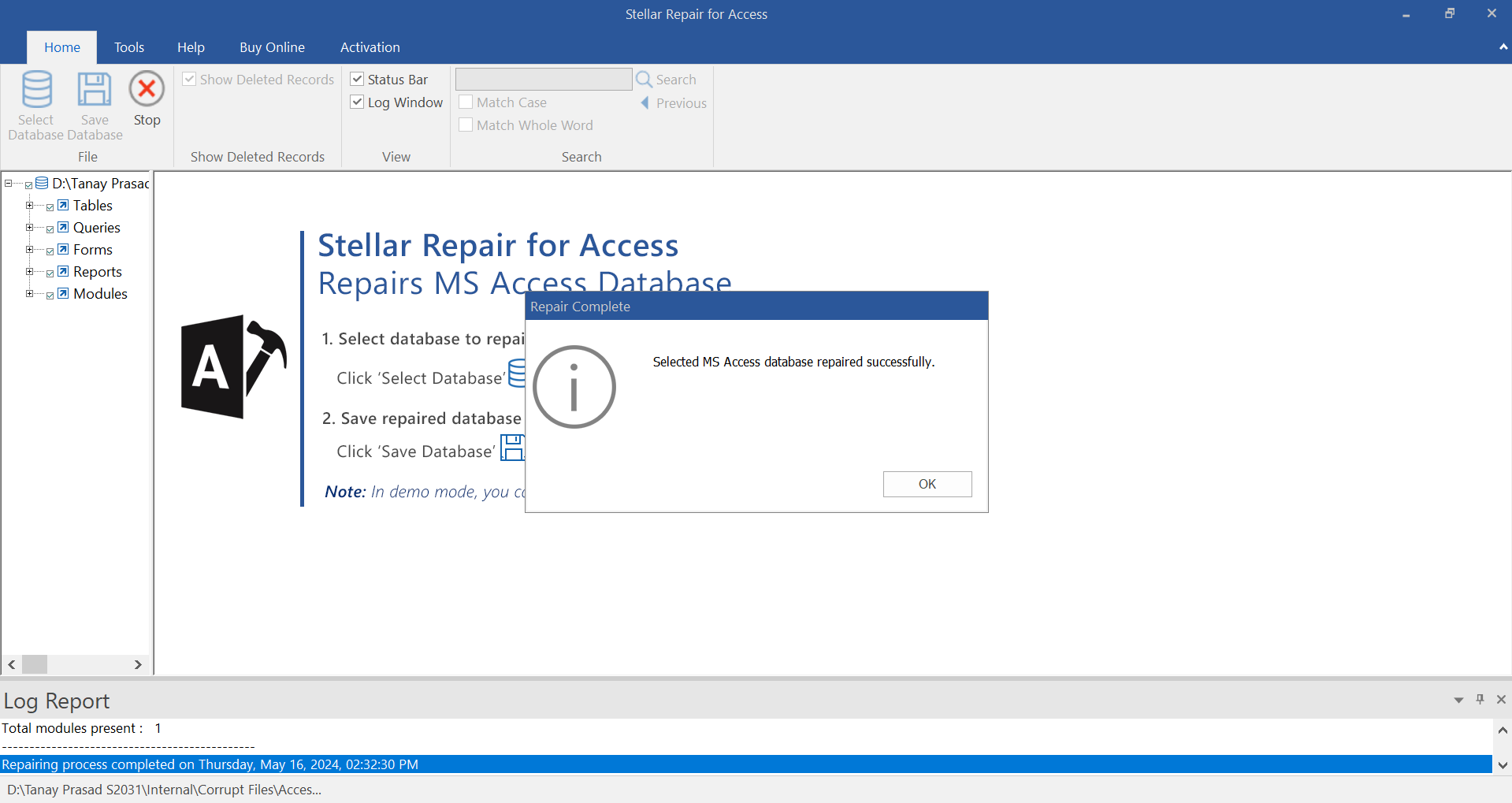 Step 5: Preview & select the objects you want to restore, then click 'Save Database'.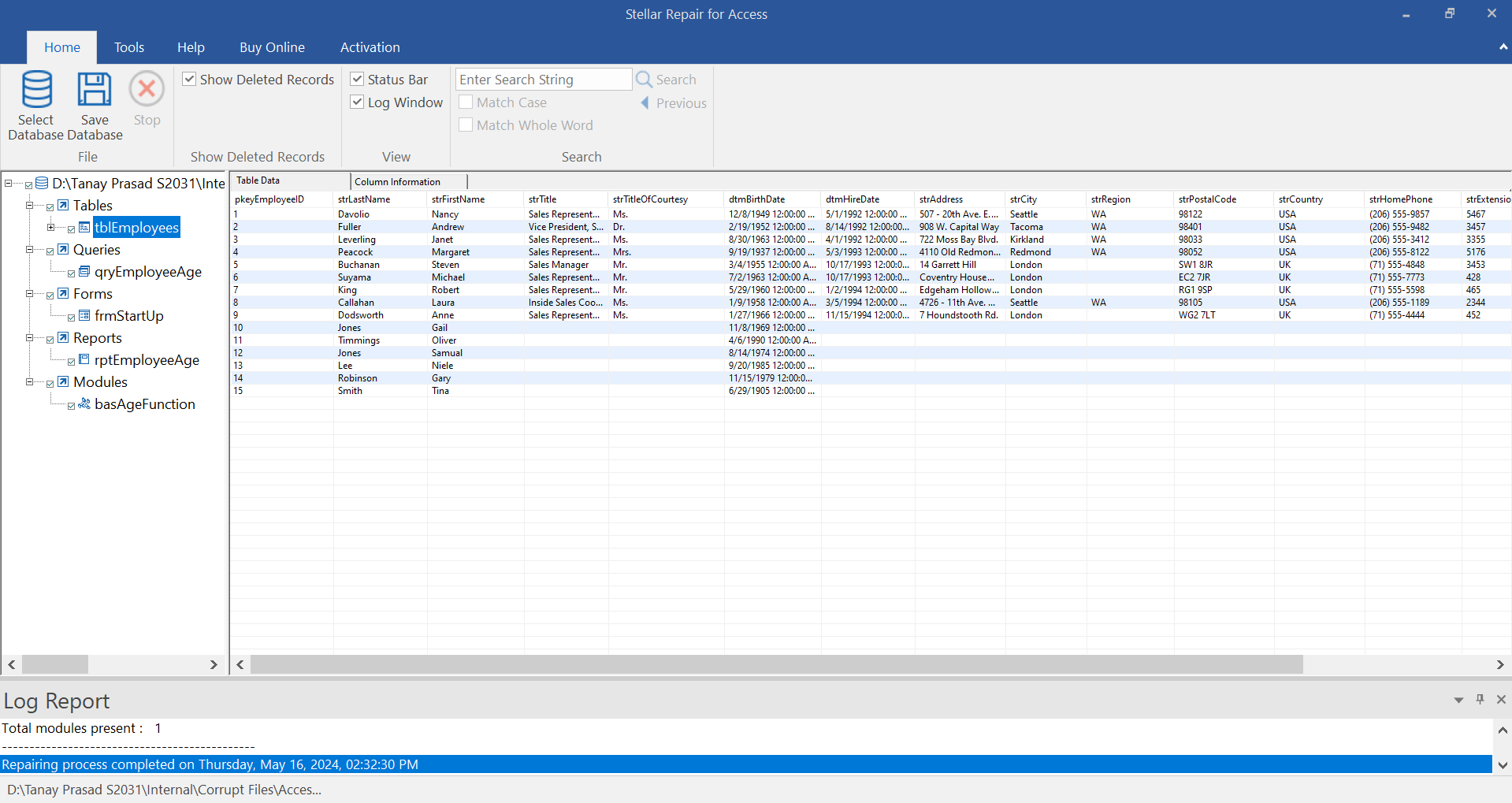 Step 6: Select the location to save the database and Click 'OK'.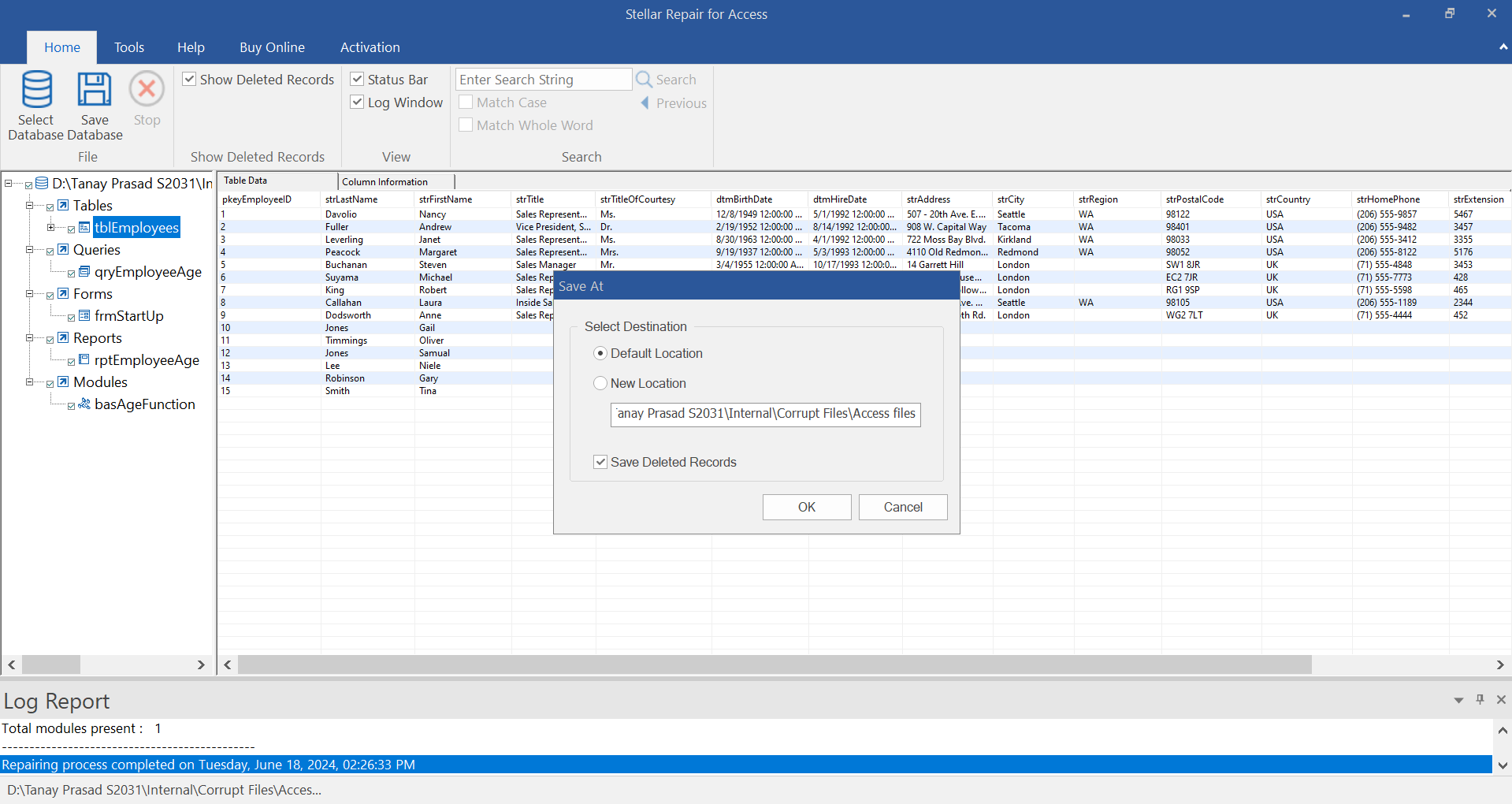 Step 7: Confirmation message 'Repaired file saved at the desired location' is displayed.