Step 1: This is the main interface of Stellar Converter for NSF software. You have two options, Browse or Find the NSF file you wish to convert. After selecting the desired NSF file, click 'Convert' to initiate the conversion process.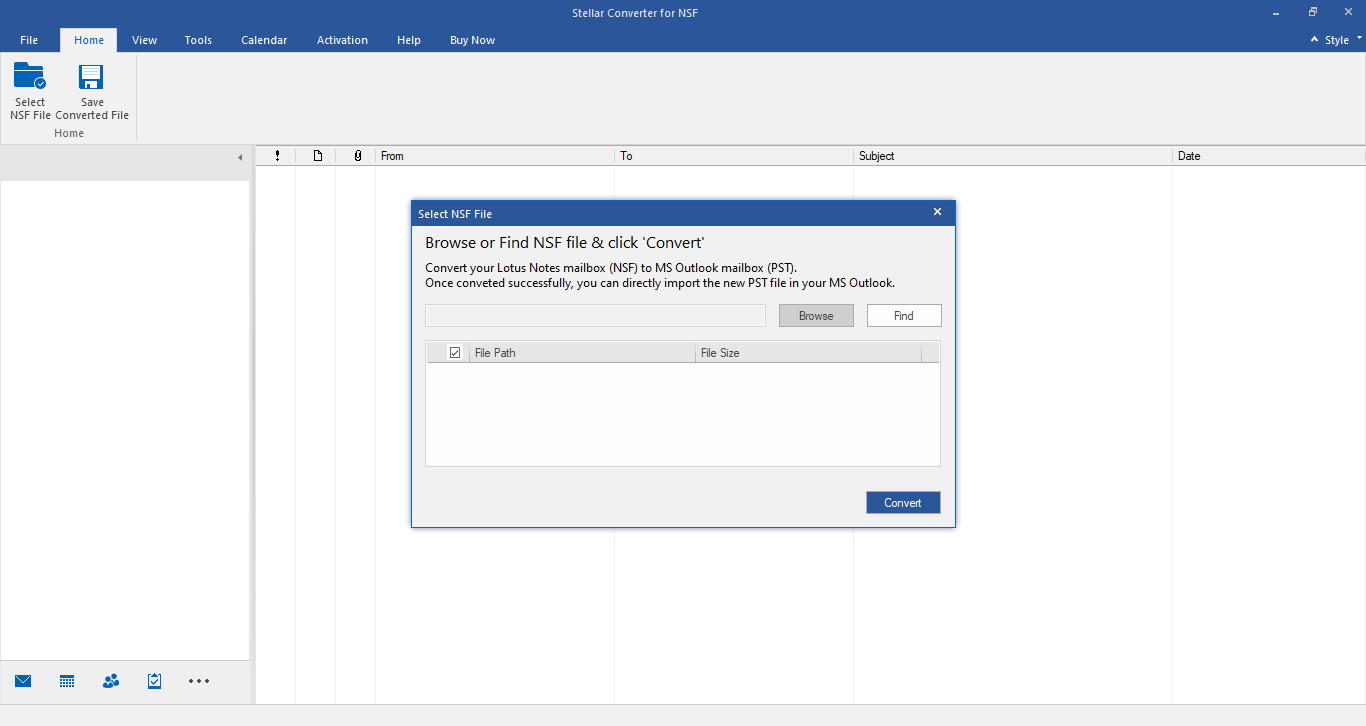 Step 2: A preview of mailboxes will be listed in the left side folder hierarchy. You can select all or specific mailbox items that you wish to convert.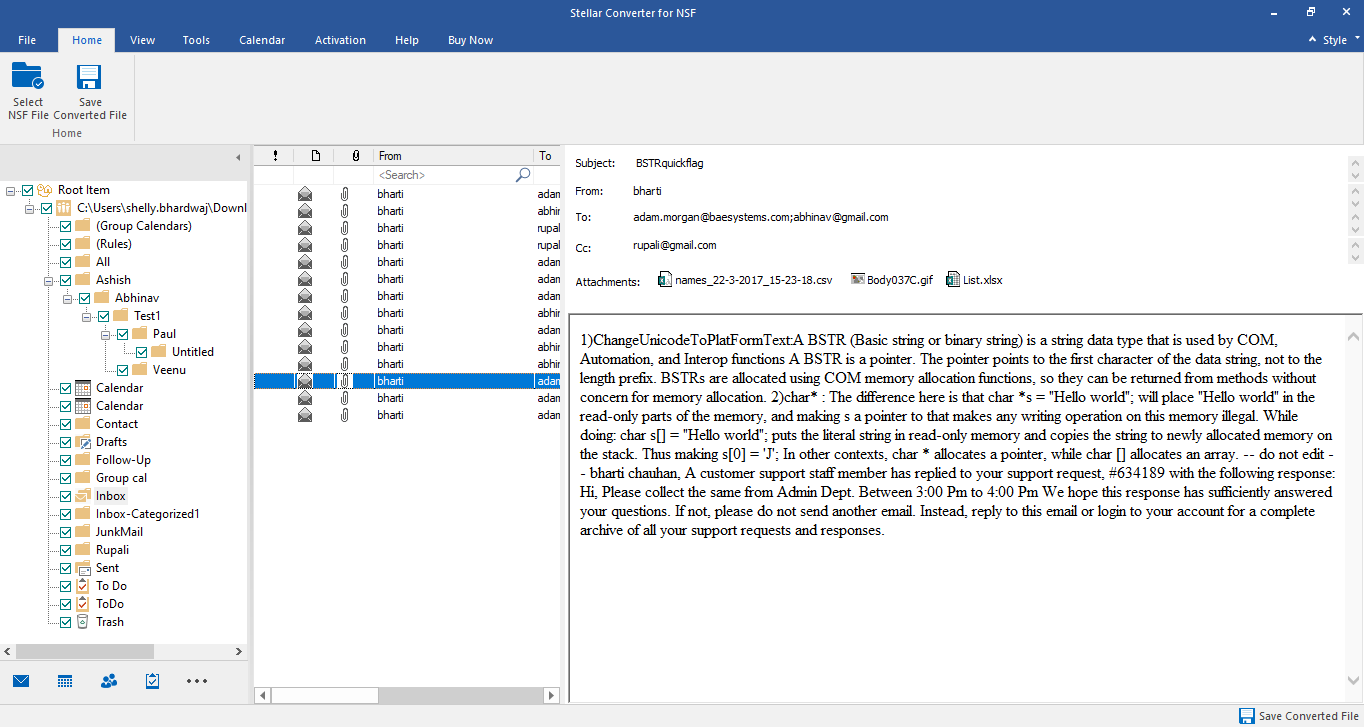 Step 3: Click on 'Save Converted File' button from Home Menu; Software listed six saving options. We're selecting PST to save the converted file & Click 'Next'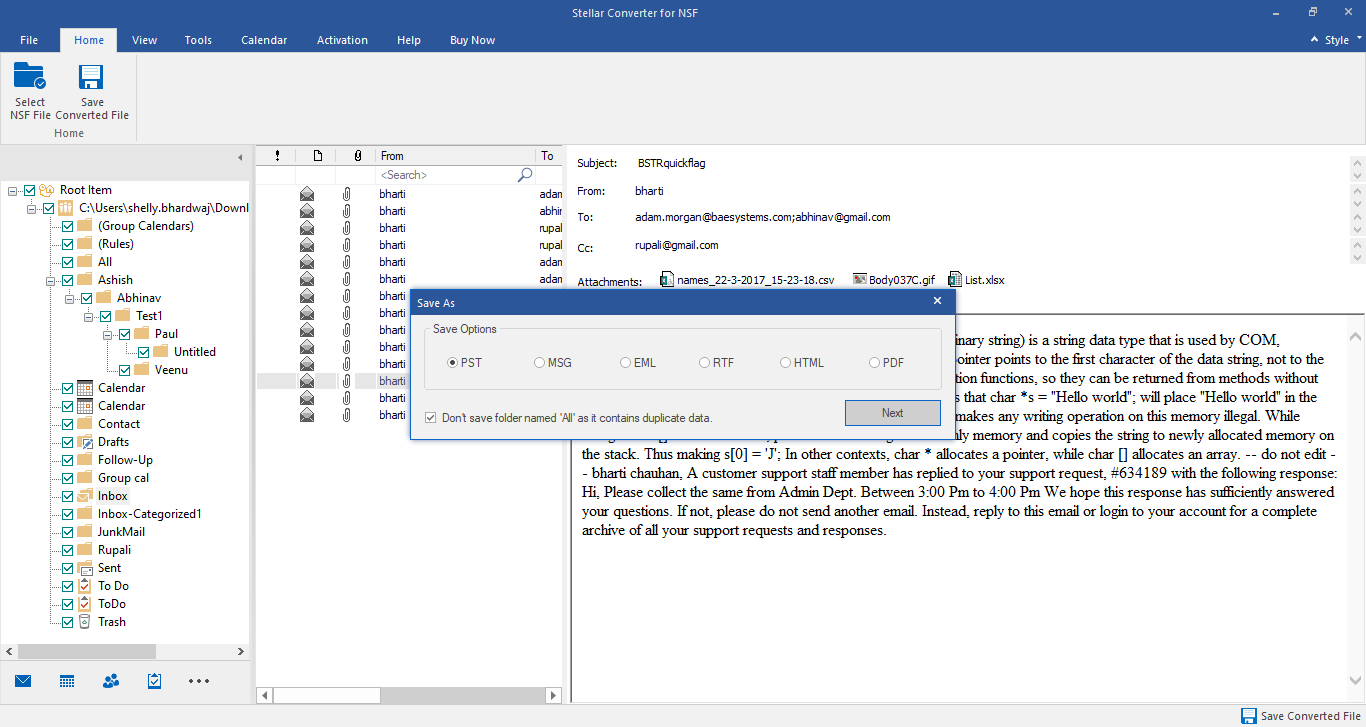 Step 4: Next, 'Browse' the destination path to save the converted file & Click 'OK'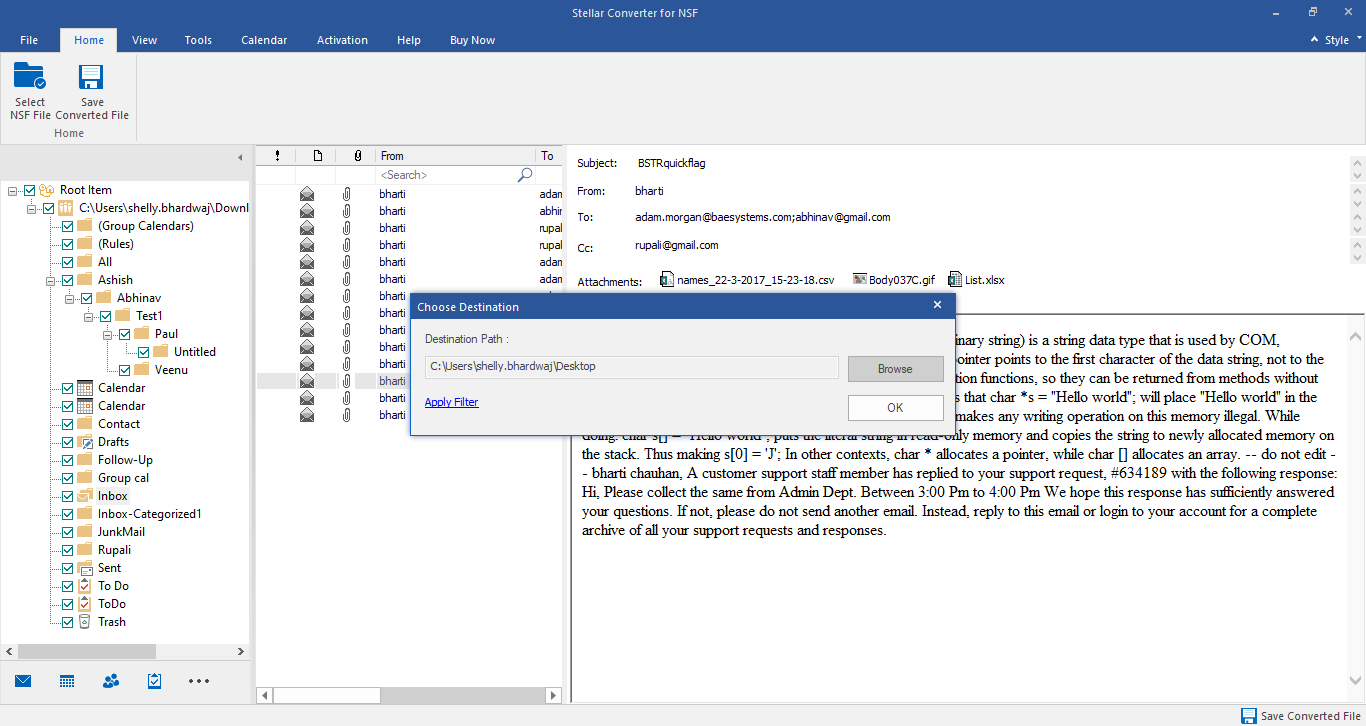 Step 5: The progress bar shows the status of saving Process.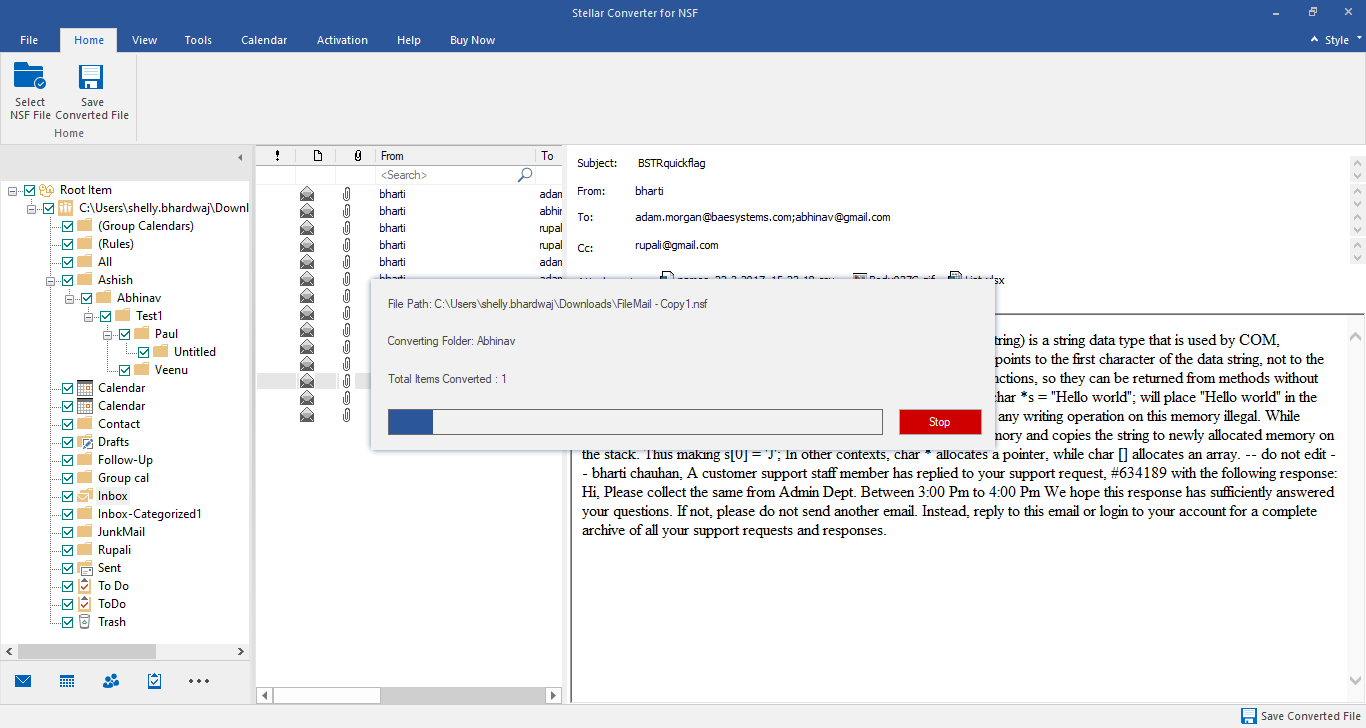 Step 6: All the converted mailbox items have been saved at your specified location.