Countless photographers just starting out in their careers have had to choose between Nikon vs. Canon. These are two of the most popular camera companies on the globe, and for good reason: they produce excellent cameras and lenses. Canon and Nikon entry-level cameras (such as the Nikon D3500 or Canon EOS Rebel camera series) are excellent for learning the fundamentals of photography.
One of the benefits of going with any of these two brands is that there is so much variety. Not only do both companies create a wide range of equipment, but there is also a plethora of third-party manufacturers producing low-cost alternatives for them. Given this, it is unusual for a photographer to regret his or her choices, but making the appropriate option early on is critical because switching from one brand to another later on may be costly.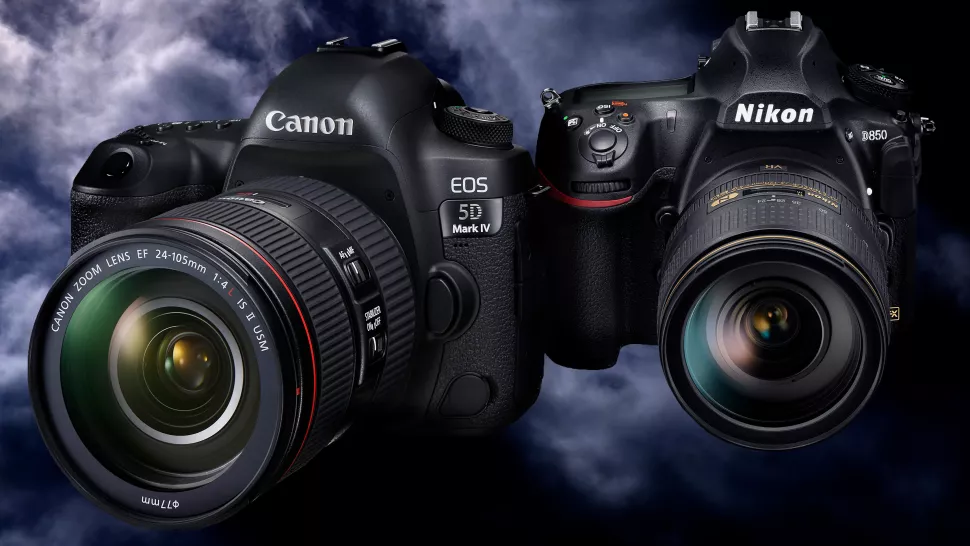 When you select between Nikon and Canon, you're investing in a complete system, so it's important to get it right from the start. Below, we have mentioned the crucial aspects of each brand. They will help you draw an eventual conclusion on which camera is better.
Let's begin with a simple round-up of both
Canon
So, is Canon or Nikon better? While these two camera behemoths have been neck-and-neck for decades, Canon currently holds the advantage, having created what is perhaps the most sophisticated and powerful mirrorless camera ever manufactured.
You might not want to spend almost $5,000 on a Canon EOS R5, but technology from any manufacturer's flagship models tends to trickle down to entry-level cameras. This is a collection of general attributes that may persuade you that Canon cameras are the best long-term investment.
A few key advantages of buying a Canon camera include:
1. Autofocus
Canon's Dual Pixel Autofocus (commonly known as DPAF) is outstanding, providing rapid, smooth autofocus that is rarely confused. Canon has invested much in this technology in recent years, particularly as it has begun to shift its focus toward mirrorless R-series cameras. When you switch to Live View, you will see DPAF in many of its DSLR cameras (i.e., when the mirror is locked up).
2. Incredible Lenses
Canon not only outperforms Nikon in lens design, but also perhaps every other camera manufacturer on the market. Canon's RF lenses, which are created exclusively for mirrorless full frame cameras, have pushed the frontiers of image quality. However, these RF full frame lenses are very costly, and while the range of RF glass is gradually being developed, there is not a wide variety of possibilities – especially when it comes to affordable solutions for your new camera. Having said that, the kit lenses are respectable performers; the RF 35mm f/1.8 IS Macro STM is a great low-cost alternative for your first prime lens.
3. Customer Service and Professional Support
Canon's customer service and assistance for professional photographers are often regarded as the best in the business. Countless professionals all around the world rely on the brand to provide them with the tools they need to continue creating visuals.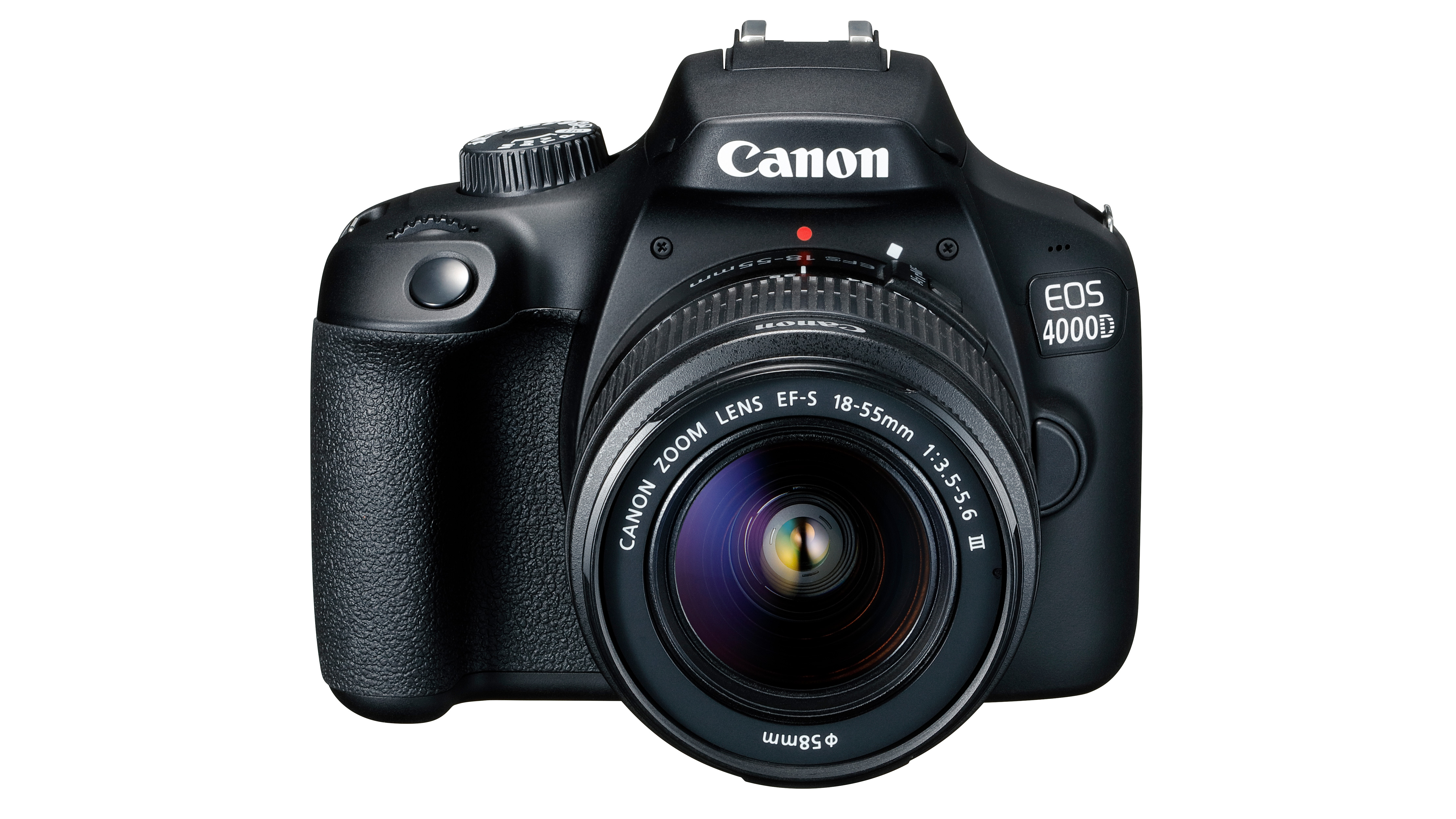 Nikon
Nikon may be considered the weaker of the two titans; however, there are a few places where it outperforms Canon. Given what's now available, Nikon's lens options may be a better suit for you, and the volume of information you can extract from raw files may also be a factor.
A few key advantages of buying a Nikon camera include:
1. Affordable Lenses
When it came to developing its initial line of lenses for the transition to the realm of mirrorless cameras, Canon and Nikon DSLR adopted two different methods. Canon opted to release high-quality glass from the start, producing razor-sharp, lightning-fast lenses at a premium price. They are not cheap. While Canon's primes are largely f/1.4 and f/1.2, Nikon chose a series of f/1.8 lenses that have received rave reviews.
As a result, Nikon's full-frame mirrorless cameras are substantially more affordable. If you don't require insane bokeh (which the great majority of photographers don't), Nikon is the superior and substantially less expensive option.
2. Dynamic Range
Canon has never seemed to match other manufacturers in terms of dynamic range and low-light capabilities. Many may claim that the difference is insignificant, while others will argue that the raw files generated by Nikon cameras are just more adaptable than those produced by Canon. Thus, if you frequently photograph in low light or want to boost the amount of dynamic range captured on camera, Nikon may be the best choice.
3. Insanely Portable Zoom
Canon has its EOS M cameras, but if exceptional range is what you're looking for, Nikon has you covered with their outstanding bridge cameras. The Nikon Coolpix 950 has an 83x zoom, while the Nikon Coolpix 1000 offers a whopping 125x zoom – the full-frame equivalent of a 3000mm lens. With that much reach, you'll be able to see Saturn's rings, all in a small camera body that also records 4K footage.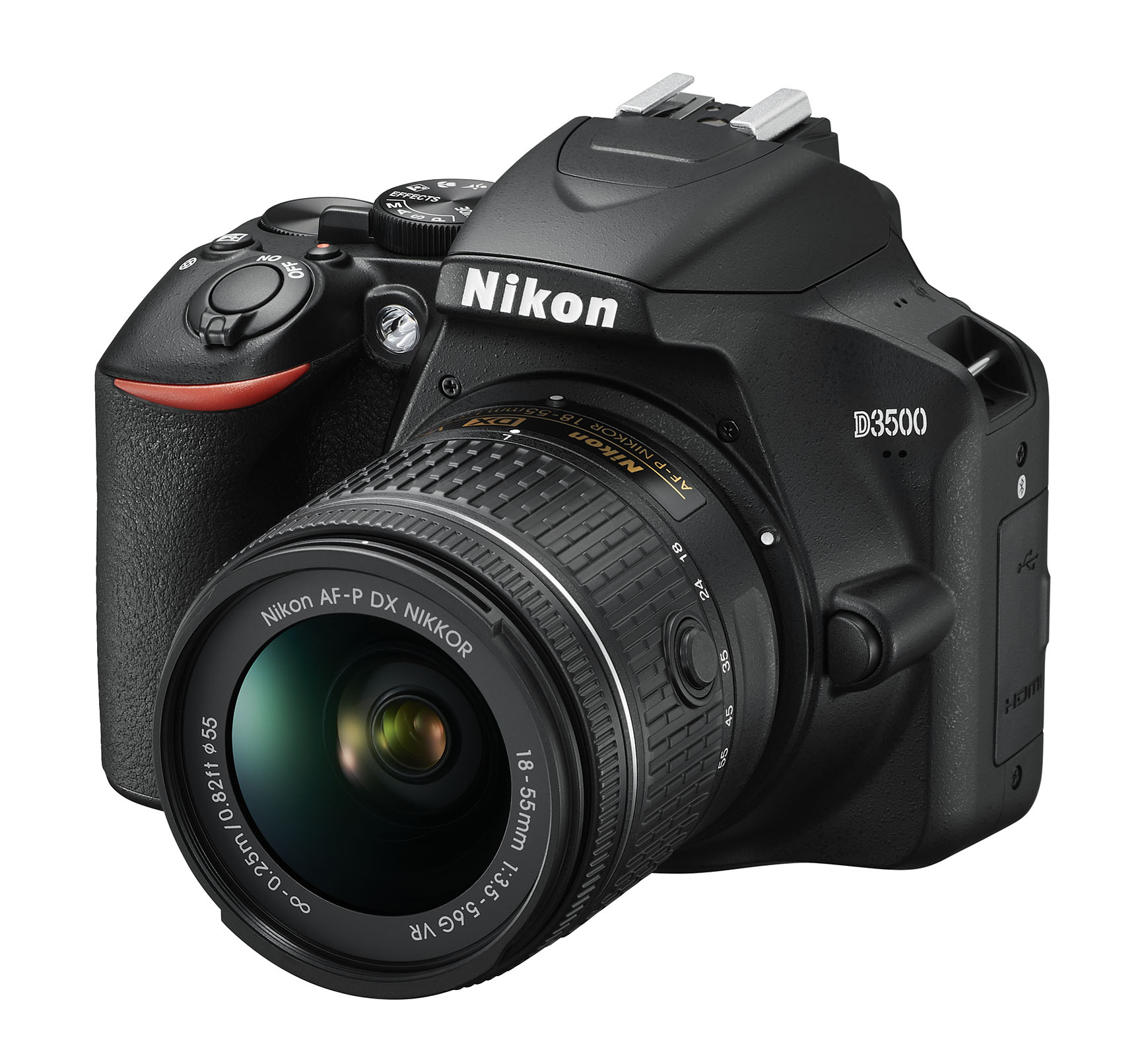 Comparison between Canon and Nikon
Image and Video Quality – DSLR
Since both companies compete so closely, there is very little chance of there being a significant difference in images taken with Nikon or Canon cameras. That being said, Nikon edges out Canon in terms of high-ISO performance. In fact, the ISO of Nikon's top camera, the Nikon D6, can be adjusted all the way up to 3,280,000, resulting in improved performance in low-light circumstances.
Overall, if you photograph at night, Nikon will provide you with higher-quality photos. In any other circumstance, Canon and Nikon would be standing shoulder to shoulder, but when it comes to a dynamic range, certain sensor performance metrics rank Nikon higher. However, this is not a fair comparison because there is no discernible difference under real-world settings.
Canon has traditionally outperformed Nikon in the videography category. Consumers have always benefited from superior video features earlier than Nikon. Although the video gap between Nikon and Canon has nearly closed, Canon remains ahead of the game. Canon has superior video autofocus and a long history of producing high-quality video lenses.
Image and Video Quality – Mirrorless
DSLRs were formerly Canon and Nikon's mainstay, with mirrorless choices pioneered by firms like Olympus and Sony. However, all manufactures are now focusing their efforts on mirrorless, with both Nikon and Canon offering some very powerful mirrorless variants.
To get straight to the point, the Canon EOS R6 is the greatest full-frame mirrorless camera in the market, while the Nikon D780 and Nikon D850 are the best DSLRs for this age.
What are the different cameras based on user needs?
Nikon and Canon provide a lot of traditional alternatives for beginners, intermediates and expert photographers.
For Beginners
Nikon D3500 DX-Format DSLR
The D3500 is Nikon's latest entry-level DSLR, an update over the D3400 with identical specifications but a much cozier handgrip, a modified control arrangement at the back, and a compact design that makes it an excellent choice for traveling and capturing special events.
The D3400, like the D3500, has the same active 24.2 MP pixel with a sensitivity range of 100-25. This DSLR has been reconditioned to look and perform like new, and it comes with a 90-day supplier-backed guarantee if it doesn't work as expected. It's a good budget buy around $400 for entry-level consumers.
Nikon's D5600 includes a high-resolution 24.2 MP APS-C size sensor, a small body, and extra hardware improvements that significantly outperform the D3400 and D3500, making it a fantastic DSLR camera for novices with greater creative freedom.
For Intermediates
The top features that the Canon EO S R comes equipped with include 30.3MP Full-Frame CMOS Sensor, DIGIC 8 Image Processor, UHD 4K30 Video, Dual Pixel CMOS AF, 3.15″ 2.1m-Dot, Swivel Touchscreen, Dual Pixel RAW., Expanded ISO 50-102400, 8-fps Shooting, and Wi-Fi and Bluetooth
The features of this high-end camera include 24.3MP FX-Format CMOS Sensor, EXPEED 6 Image Processor, UHD 4K Video Recording, 3.6m-Dot OLED Electronic Viewfinder, ISO 100-51200, Up to 4.5 fps Shooting, 5-Axis Sensor-Shift Vibration Reduction, Dual SD UHS-II Card Slots, and Built-In Wi-Fi and Bluetooth.
This one comes with features like 32.5MP APS-C CMOS Sensor, DIGIC 8 Image Processor, UHD 4K30p Video Recording, 3″ 1.04m-Dot Vari-Angle, Touchscreen LCD, 45-Point All Cross-Type AF System, Up to 10-fps shooting, ISO 100-25600, Built-In Wi-Fi and Bluetooth, and EOS iTR AF.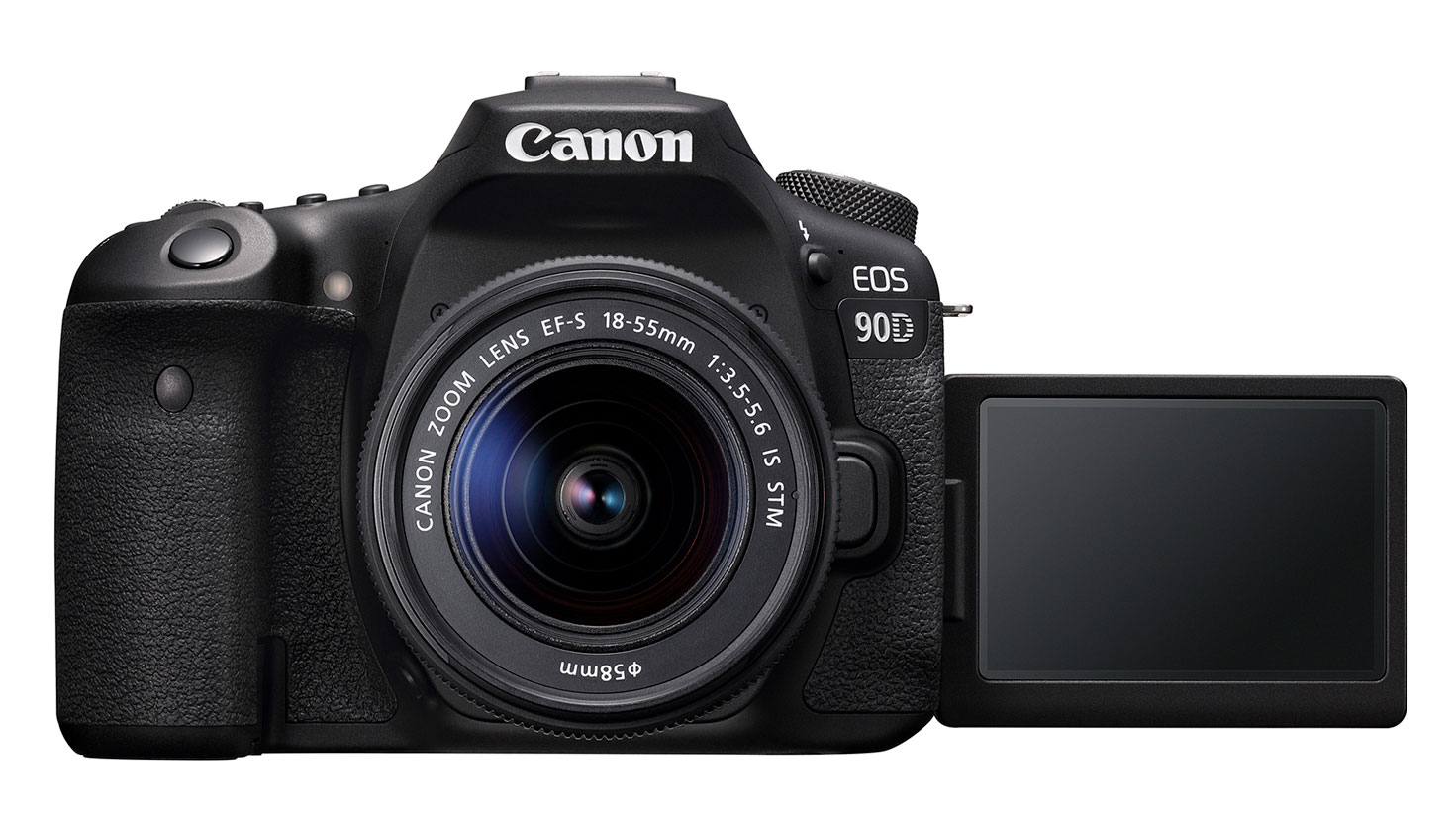 For Experts / Advanced
Canon's EOS R5 is undoubtedly their best product ever. It incorporates the shape of the EOS R, the function of the EOS 5D, and the professional-grade autofocus of the EOS-1D X. If you're a stills or hybrid photographer who alternates between photography and videography, this is one of the greatest cameras you'll ever use.
With blackout-free 30fps stills and spectacular 6K Raw video, you'll never miss a moment while shooting weddings, sports, portraits, or pets. Despite the fact that it was not introduced as a mirrorless alternative to the Canon EOS 1D X Mark III, it features such cutting-edge technology that it outperforms the 1D X III in more ways than one.
Mirrorless cameras may have taken over, but that doesn't mean the simple DSLR is obsolete. Despite being launched in 2016, the Canon EOD 5D IV remains a popular option among professional photographers. It combines a relatively high-resolution 30.2MP sensor with quick autofocus and good continuous burst capabilities.
Canon vs. Nikon – The Settlement
As per the current market situation
Canon primarily controls the APS-C DSLR and mirrorless market for novices and hobbyists because of its vast array of cameras. But the Nikon D3500 remains the best low-cost DSLR, but current pricing make the D5600 appealing in comparison to superior but more expensive Canon rivals. Although the D7500 offers good value and the D500 is a lightning-fast pro sport camera, both have just 20 megapixels compared to the 32.5MP EOS 90D.
Canon and Nikon continue to dominate the best cameras for professionals, although most enthusiasts and professionals will choose cameras at the lower end of the price range. Canon used to have an advantage in terms of newness with entry-level full frame DSLRs (EOS 6D Mark II), but Nikon has altered all of that with the Nikon D780. In the pro DSLR market, the 45.7MP Nikon D850 easily defeats the relatively inferior EOS 5D Mark IV, while Canon's EOS-1D X Mark III surpasses the Nikon D6.
Overall
We have no particular preference for one brand over another, but we believe Nikon has to refocus on the general consumer market, although the Z50 and D780 have pushed it straight back into contention in other areas. While Canon has built a technological tour de force with the EOS-1D X Mark III, it should be more concerned with how its professional workhorse, the EOS 5D Mark IV, performs in today's environment.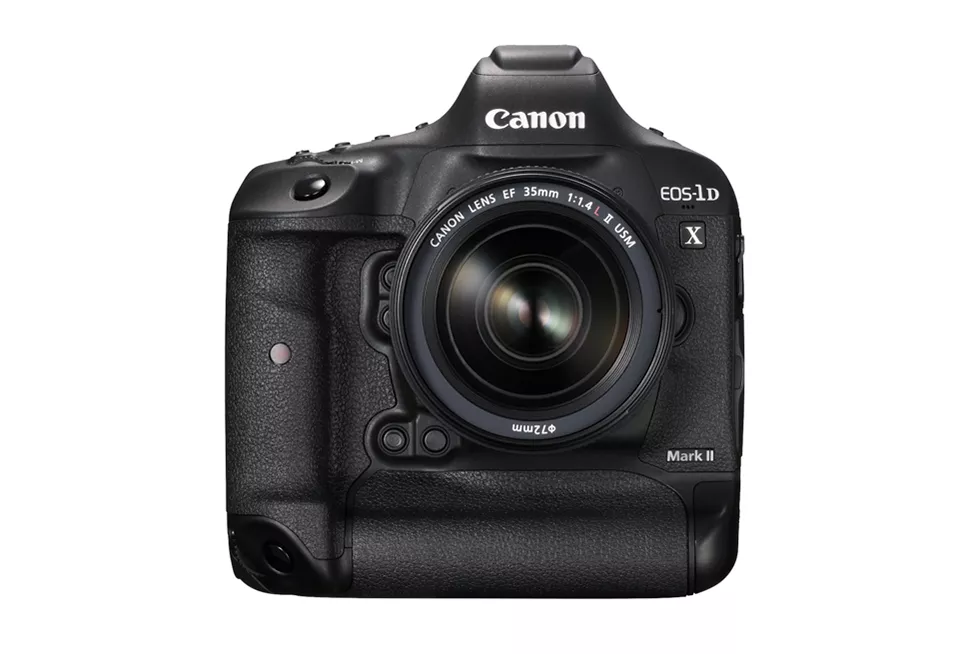 Despite the tech superiority, every digital device has its limitations
Regardless of the camera brand you prefer, it can still end up facing technical glitches. Many people's lives are heavily reliant on digital photographs. And unfortunately, they can be lost for a variety of causes, prompting the need to recover deleted photos.
You might accidentally format an SD card or hit the erase all button on your digital camera. As a result, in an instant, you can wipe out hundreds of precious memories. In such a case, using a photo recovery application to restore lost photos is a wise idea.
There are multiple photo recovery tools available online, but only a few are competent enough to really pull out lost photos from a digital device that is experiencing technical issues. Stellar Photo Recovery (Free) is one such application.
Stellar Photo Recovery (Free) helps you recover lost or deleted photographs, videos, and music recordings from a variety of storage devices. It recovers data from HDDs, SSDs, USBs, SD cards, memory cards, flash drives, smartphones, CD/DVDs, and other storage devices. Even though it is paid software, it offers 10 media files recovery each up to 100 MB, absolutely free
Nikon, Canon, Sony, Pentax, Fuji, and other prominent camera manufacturers are supported by the application, as are the most recent camera models. It also retrieves from mirrorless, action, and drone cameras such as GoPro, Garmin, and Phantom. Additionally, it works with 4K, 8K, 360, and VR cameras such as the Insta360, Red Weapon DSMC2 Brain, Rylo 360, and others.
Following a quick 3-step recovery process of scanning, preview, and recovery, Stellar Photo Recovery makes for one of the easiest to use tools to restore lost or deleted photos and make them accessible again.
To understand the software's working in detail, please watch this video.
To wrap it up
Both Canon and Nikon are established names in the photography arena. Cameras and other equipment from both are quite sought after. Considering that, choosing one between the two really depends on the individual user needs. But regardless of which brand you go with, it is important to back up the photos you capture using the camera, because after all, the cameras are digital devices which are vulnerable to a variety of issues.