Sketch is a popular macOS application for UI designing. It is the weapon of choice for most Mac UI designers, equipped with some handy features, an easy-to-use interface, a large canvas, and innovative designing tools,
While file loss is not very common on Mac, sometimes, due to unexpected reasons, designers tend to lose their Sketch project files causing a huge blow to their work.
If you have suffered from a similar occurrence and want to recover deleted or unsaved sketch files on Mac, follow this article to learn the best ways to do it. But as always, before proceeding to the solution, let's try and understand the reasons for file loss.
Why do Sketch files become unavailable or lost?
Your Sketch files may become unavailable or lost due to the following reasons:
1. The file wasn't saved properly
Sometimes, you forget to save your work before terminating the Sketch application. And if you didn't turn on the Auto-save feature as well, your file will be lost on quitting the app.
2. You deleted the file accidentally
Sometimes users delete their important files unintentionally while clearing their computer's hard drive. Maybe you've accidentally deleted Sketch files while doing such an activity.
3. Your computer system crashed unexpectedly
An abrupt system crash often results in data loss, and if it happened when you were working on a Sketch project, this could be the reason for your files being lost.
Methods to recover unsaved/deleted Sketch files
You can try these methods to recover your lost Sketch files on Mac:
1. Check Mac Trash Bin
Any file you delete on a Mac moves into the Trash folder and stays there for 30 days before getting deleted permanently. So the first place you should check in case of missing files is the Mac Trash folder. Follow these steps to find and restore deleted files from Mac Trash folder:
Go to the Trash icon on your Mac and double-click on it to open it.
Find your deleted Sketch file in the folder and right-click on it.
From the pop-up menu, click on the Put back option to retrieve your file from Trash to its original location.
Once your file has been restored, you can check it in your Sketch application.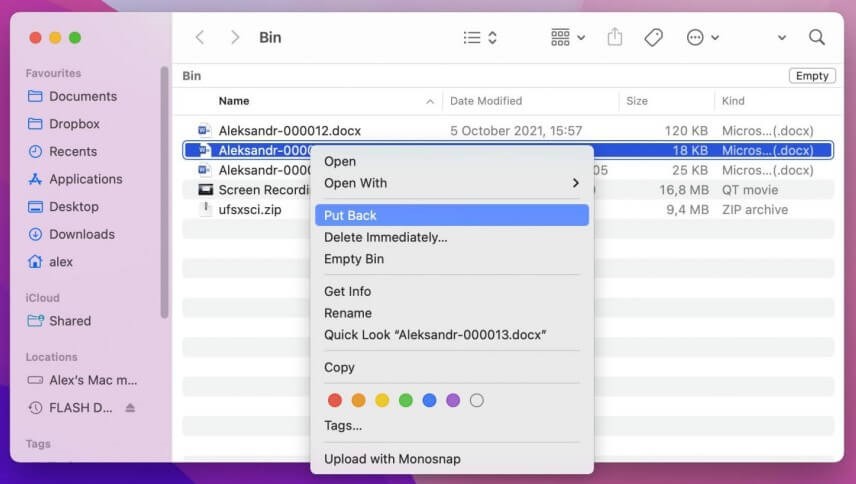 2. Recover from Time Machine Backup
If you follow the practice of making daily Time Machine backups, you might be in luck. Your sketch file might have been automatically backed up into your Time Machine backup drive. You can easily recover the deleted sketch file from there. Follow these steps to perform Sketch file recovery from a Time Machine backup.
Click on the Apple menu and choose System Preferences from the drop-down list.
Look for the Time Machine icon and double-click on it.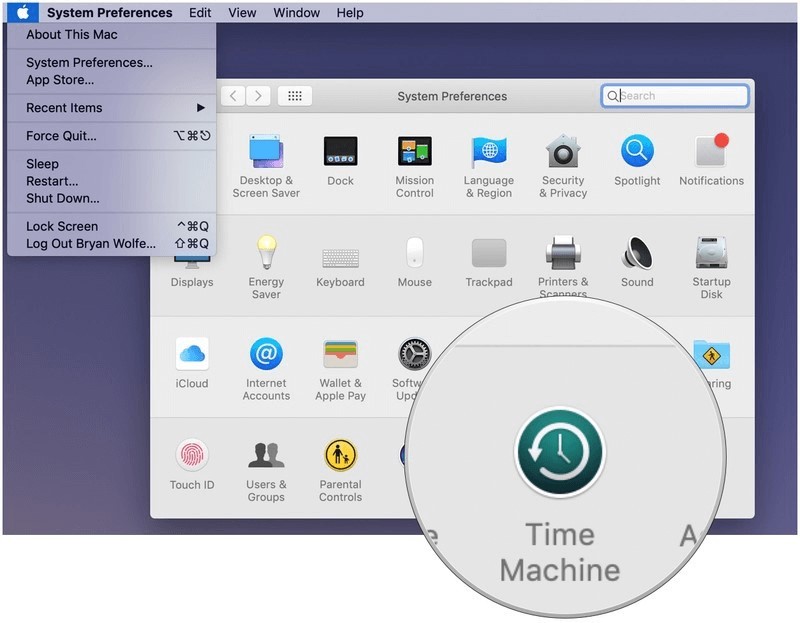 Now, select the Enter Time Machine option from the list.
Select the file or folder you're looking for and restore it.
By default, Sketch files are saved on iCloud even if they're untitled; that is, if you have auto-save for iCloud turned on. Thus, if you don't use Time Machine for backing up regularly but have iCloud backup turned on by default, you can easily get your deleted/unsaved Sketch files back from it.
4. Use professional photo recovery software
If you've tried the methods mentioned above but are still unable to recover unsaved/deleted Sketch files on Mac, a reliable and competent photo recovery application is your last resort. You can easily recover lost multimedia data like photos, audios, and videos with the help of a proficient data recovery tool.
One of the best tools for this purpose is Stellar Photo Recovery for Mac that you can use to recover deleted or unsaved sketch files on Mac. Its advanced algorithms can recover deleted/lost/unsaved photos from Mac hard drive, Time Machine, Trash, or apps like Sketch and Photos. You can use this software to restore lost pictures and other media files from HDDs, SSDs, USBs, and SD cards. The tool is compatible with M1 and T2 chip-enabled Macs.
The software offers flawless photos recovery from various file systems like encrypted APFS, HFS, HFS+, FAT, FAT32, NTFS, and exFAT. In addition to basic photo recovery, the software lets you perform advanced functions like disk imaging, RAW and Unicode file recovery, quick and deep scanning of storage media, and more.
Here are the steps to recover unsaved/deleted Sketch files on Mac with Stellar Photo Recovery for Mac:
Download, install and launch the software from the official website.
From the software's home screen, select the Mac volume or storage device that you wish to scan and click on the Scan button.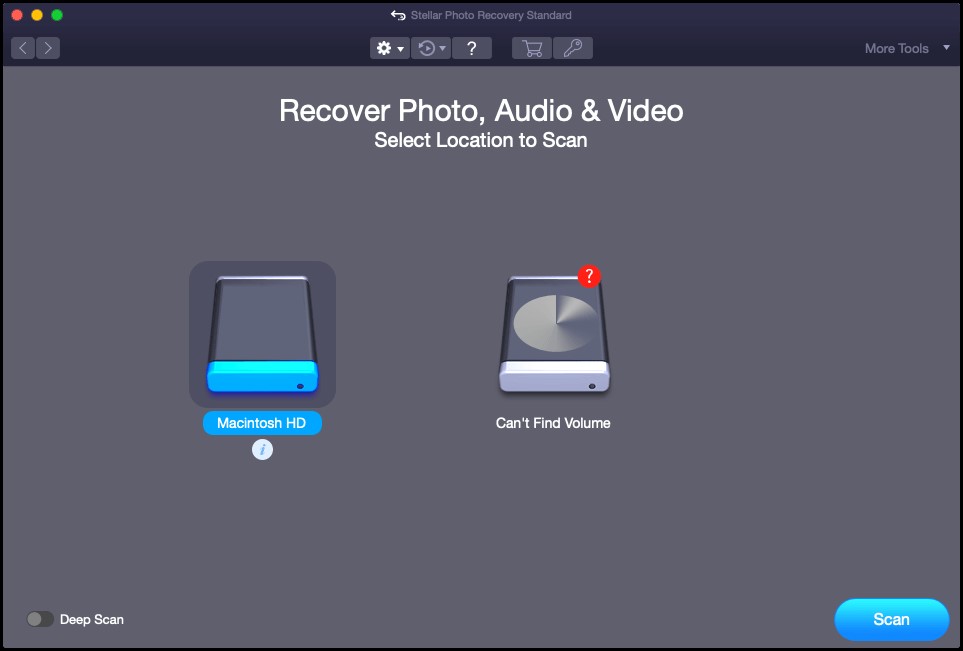 The scan might take some time to complete depending on the volume of data in the selected storage drive. You can monitor the progress of the scan through the software interface.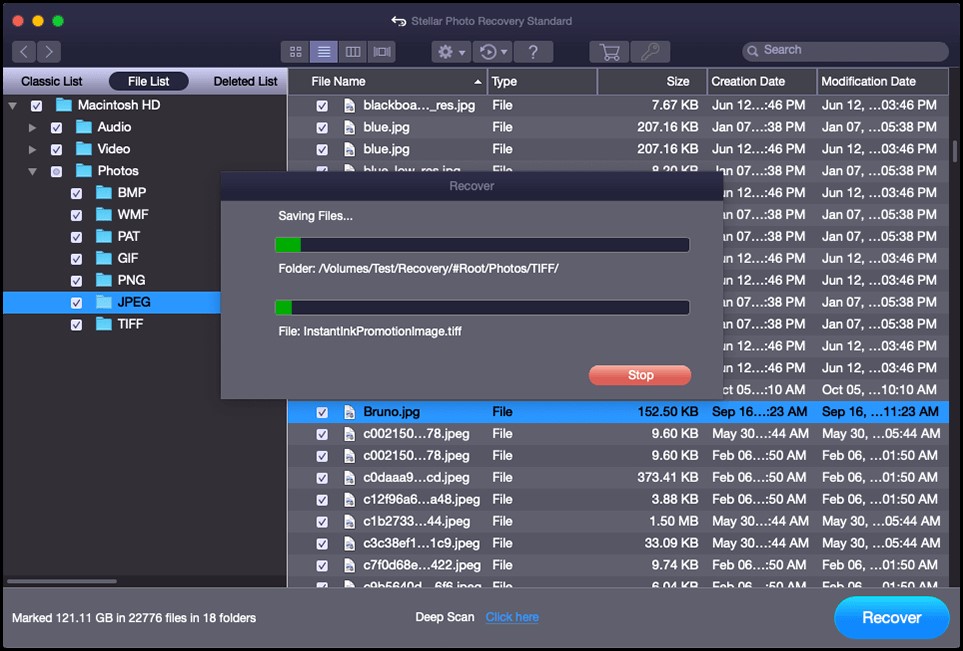 Once the scan completes, all recoverable files will be listed in a tree-view in the software's left-hand sidebar. From here, you can double-click on any file to preview it before recovering.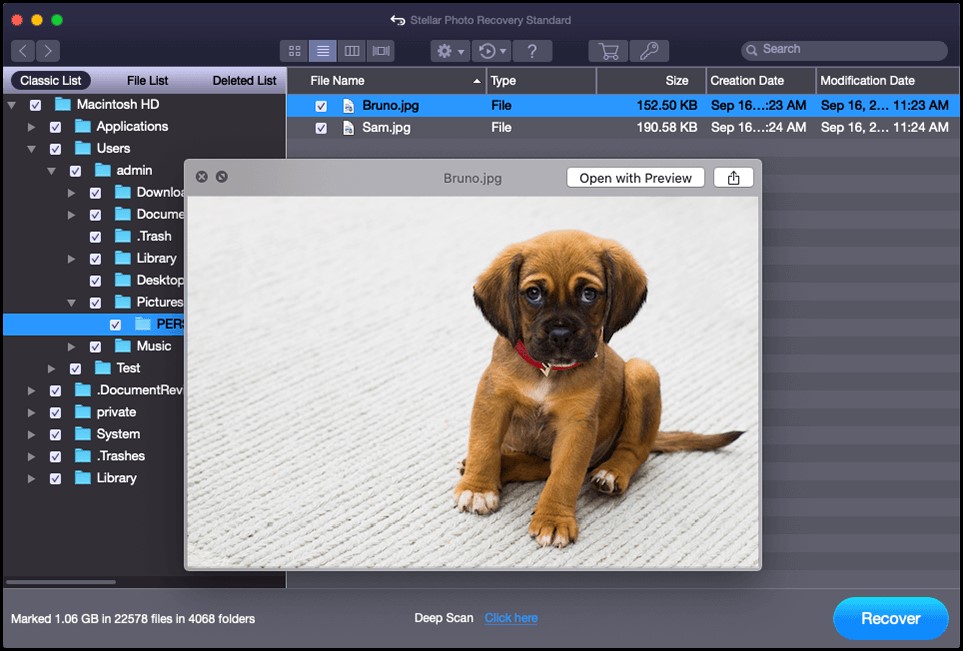 To recover files, select them from the left-hand sidebar and click on the Recover button. You can select and recover multiple files in one go.

To Wrap Up
Sketch project files are usually critical for any Mac UI designer. They typically take hours to create and edit, and losing them to accidental deletion or an unexpected system crash could be frustrating. This article describes the reasons for Sketch file loss and all the best methods to recover unsaved or deleted Sketch files. Above all, always remember to always keep the auto-save option turned on in the Mac Sketch application to avoid any file loss.