Stellar Data Recovery for Tape software recovers tape data by creating an image of the connected tape media and further scanning it to recover data. The Image file has .bkf extension and is saved at your desired location on computer.
Here are the steps to Create Image by using Stellar Data Recovery for Tape:
Download and launch Stellar Data Recovery for Tape on your computer.
The Select Option window opens. Click on the Create Image option and hit Next.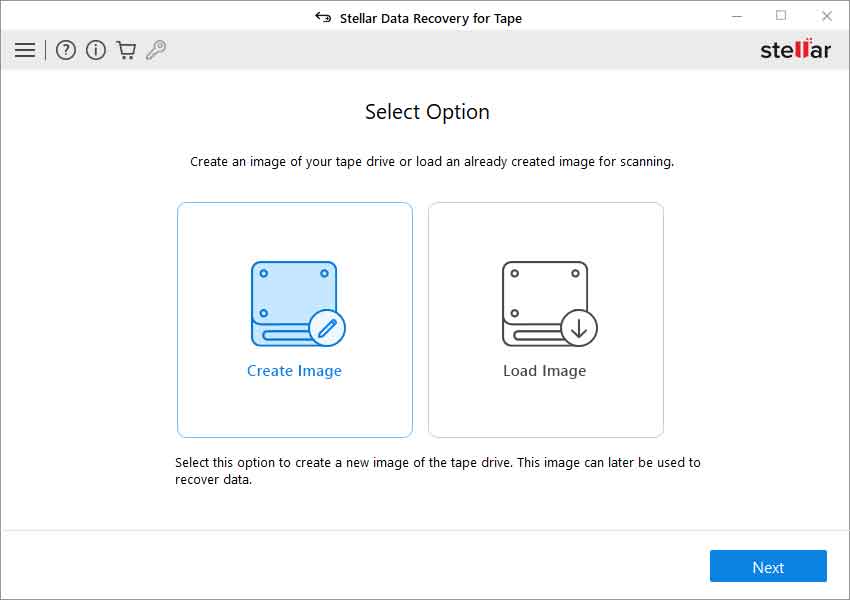 The Select Destination Path window appears. Click Browse to select a location for saving the tape media image.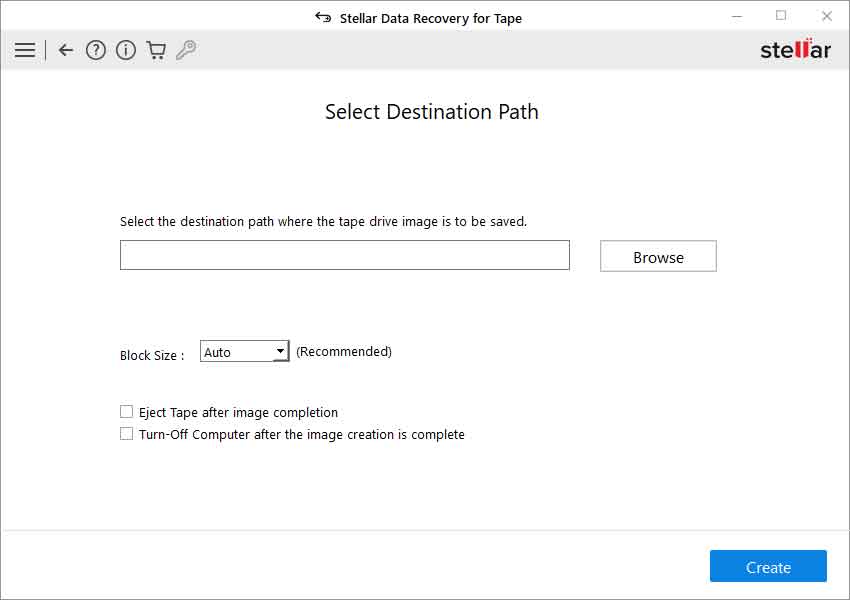 Next, select the required block size from the Block Size drop-down list for read/write operations during recovery process. The 'Auto' block size is a default block size of your tape data. Note: Prefer smaller block size if the magnetic tape is too old or appears to have some kind of damage.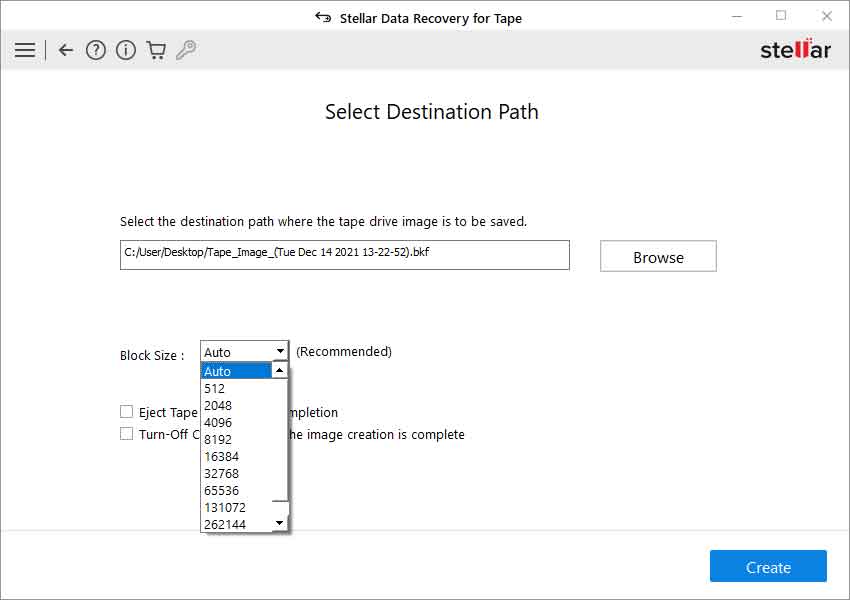 Click on the Create button to start the image creation process. Caution: Don't stop the ongoing Create Image process as it may harm the tape media and the data stored on it.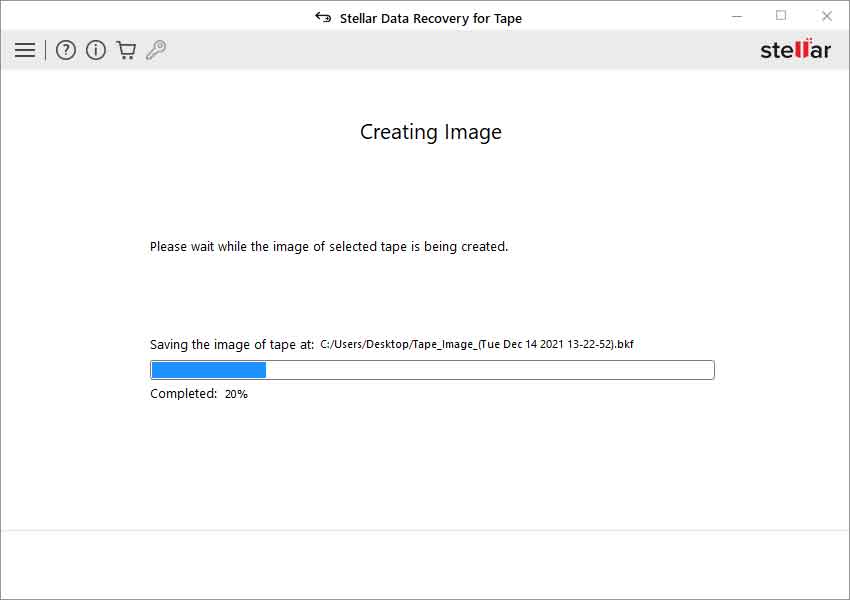 The software creates and saves the .bkf image file at your designated location on computer. The Image Created window displays the image path and size.
To continue the tape recovery process, click on the Scan button to proceed. You can also choose to scan and recover tape data later anytime from the saved Image file on your system.