Defragmentation enables you to compact your Exchange Server database to reduce the unused storage space and increase the performance of the server to a significant level. However, the interruption of this process due to various reasons causes some serious damage to the Information Store (IS). When the IS gets corrupt, user mailboxes in the EDB file become inaccessible.

In such scenario,  use Stellar Mailbox Exchange Recovery to easily recover back all your lost mailboxes.

Note: You should keep your STM and EDB files at one place before starting with the recovery process.

Steps to repair and restore the corrupt EDB file using Stellar Repair for Exchange-
 
Download, Install and Launch Stellar Repair for Exchange..
In the 'Select File' dialog box, click 'Browse' to select your EDB file that needs to be repaired. You can also use 'Find' option to search for a specific EDB file if you don't know the exact location. Click 'Next' to begin the scanning process.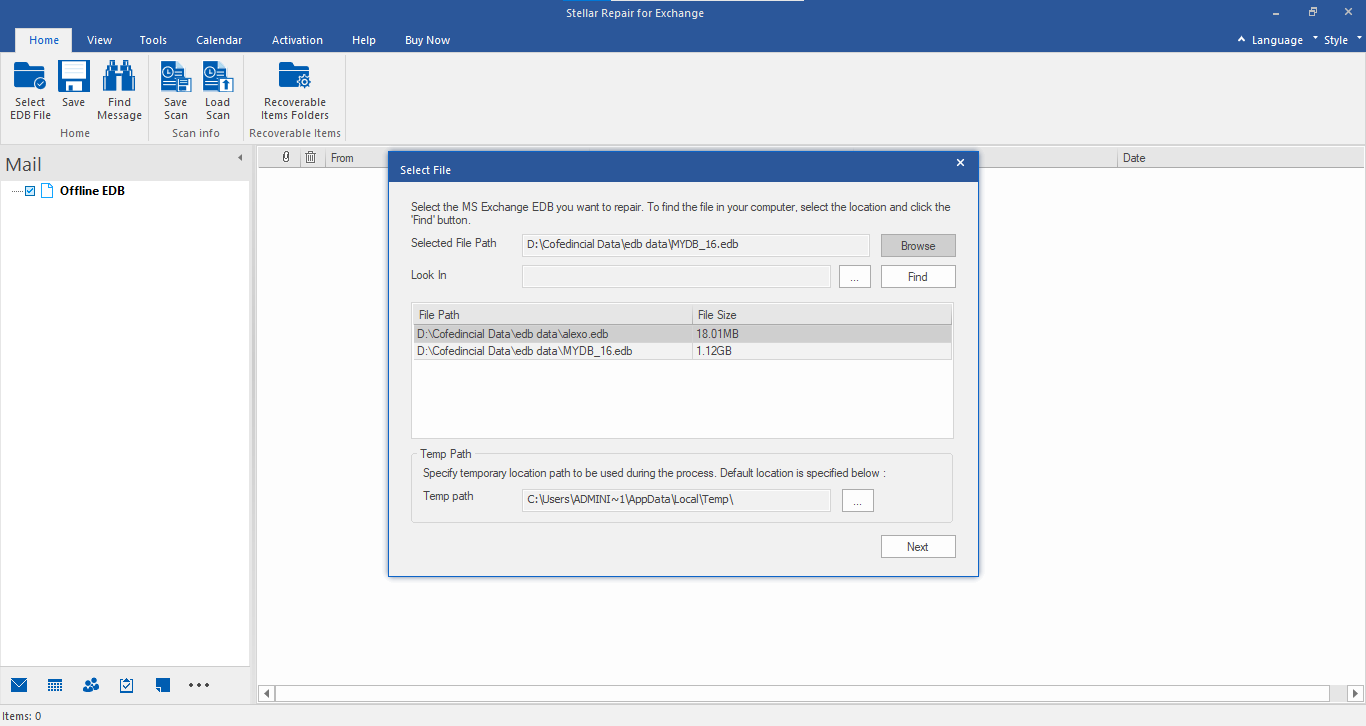 After the scan is complete, all recovered mailboxes with their corresponding folders will be displayed in the left pane. When you click a specific mailbox folder, all items in that folder will be listed in the top-right pane. Click an item to see its preview in the bottom-right pane.
Select the mailboxes you need to recover and then click 'Save' icon on the tool bar.

 

A dialog box appears asking you choose the destination to save the recovered mailboxes. Click 'Browse' to select the desired destination path and click 'OK' to save the recovered mailboxes.

PST file has been saved at selected location.