Stellar Repair for MS SQL is an advanced application that repairs all the corrupt or damaged SQL databases without modifying the original content format. This application includes various powerful modules that not only restore your inaccessible database, but also to recover deleted records and table from the corrupted SQL database.

Here are the steps to recover deleted records in MS SQL database (MDF) file.
Download and run Stellar Repair for MS SQL
Click 'Browse' to select SQL database or Search by using 'Search' option
Now, to recover deleted records select 'Include Deleted Records' check box before start repairing process and click 'Repair' button to start the process.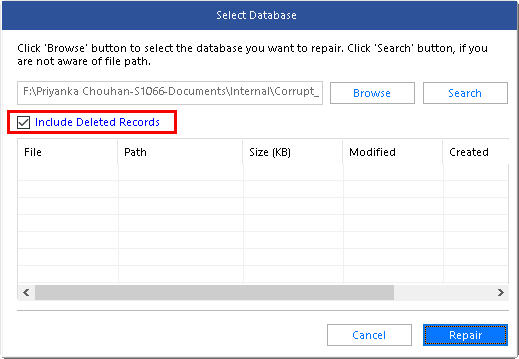 After a successful repair, a message appears to confirm the successful completion of the process and you will be prompted to preview window. The left pane displays list of all the items in a tree like structure. You can click the listed items to check the preview.

The listed database also includes all the deleted tables & records without any modification in the name of original tables.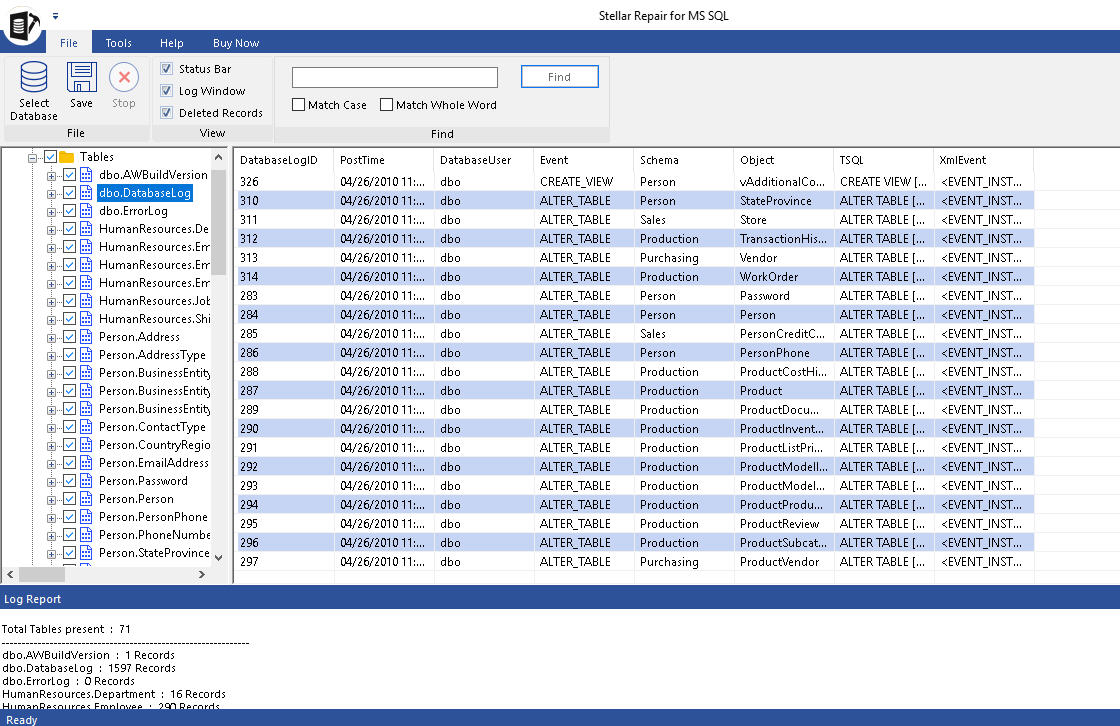 Now, to save the repaired database, click 'Save'.

Select an option ( MDF, CSV, HTML, XLS), If you select MDF option then, you can save the repaired database as New or Live database.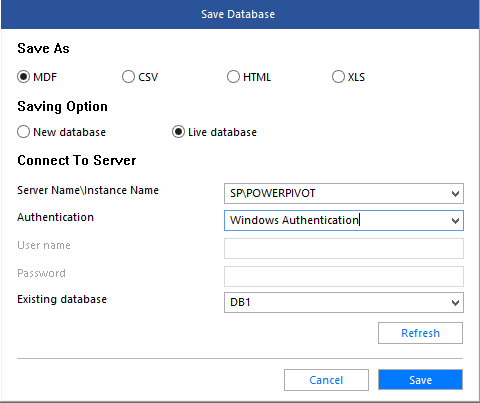 Now, you need to enter Server/Instance Name, authentication mode to connect with server.
Click Save