Stellar Repair for MS SQL is an advanced application that repairs corrupt SQL database (.mdf) file and recovers all the database objects, including deleted table records.
Steps to recover deleted records from corrupt MDF file using the software are as follows:
Download, install, and launch the SQL recovery tool.
Click 'Browse' to select the SQL database you want to repair. If you're not aware of the database location, click the 'Find' button to locate the database.
To recover deleted records, select the 'Include Deleted Records' checkbox and then click 'Repair.'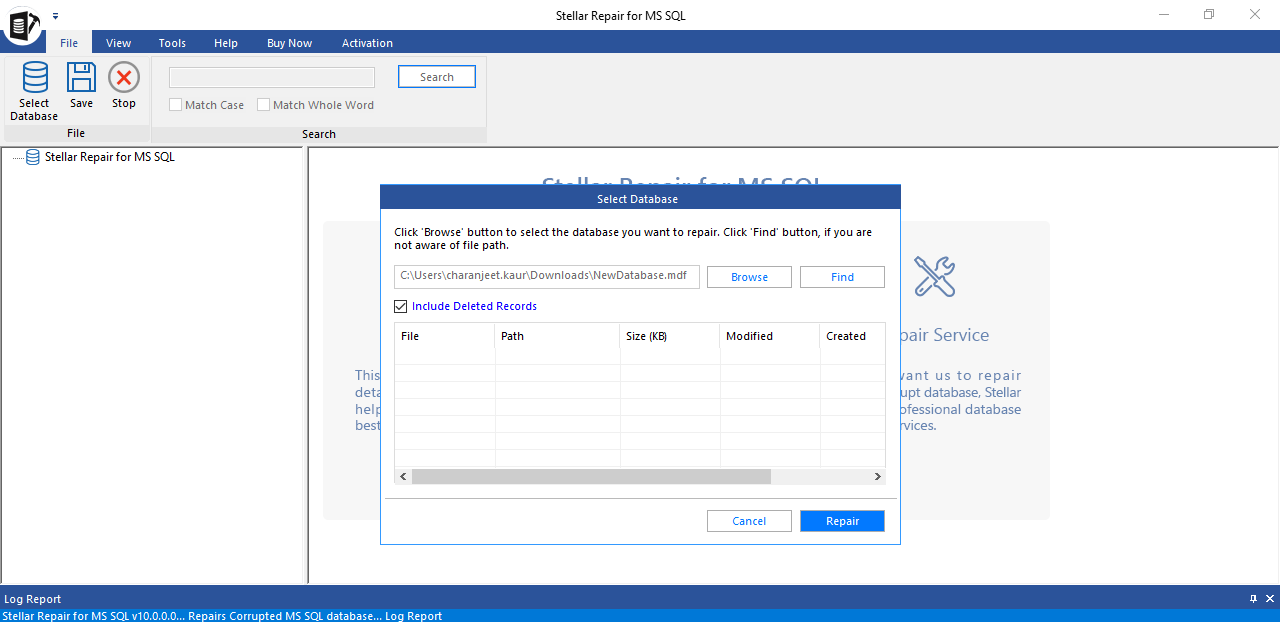 Choose an appropriate scan mode 'Standard Scan' or 'Advanced Scan' for scanning and repairing the corrupt database (MDF) file. Click 'OK.'
A message appears confirming successful completion of the repair process. Click 'OK' to proceed.
A preview window opens containing a list of recoverable database items in the left pane. From these items, look for the table records marked as deleted. Click on any deleted records to view its contents in the right pane of the preview window.
To save the deleted records, click 'Save' from the 'File' menu.

Select 'New Database,' 'Live Database,' or 'Other Formats' as the saving options, and then click 'Next.'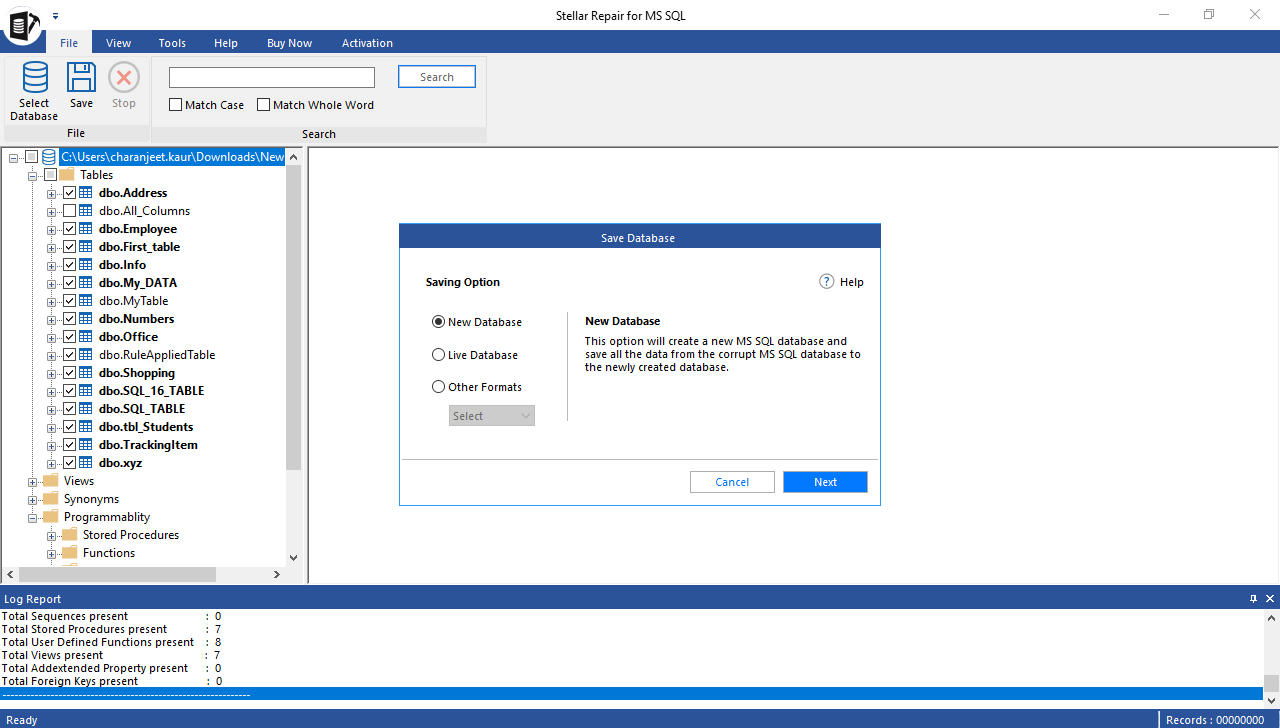 Enter Server/Instance Name and authentication mode to connect with the server. Choose default or new location to save the recovered deleted records and then click 'Next.'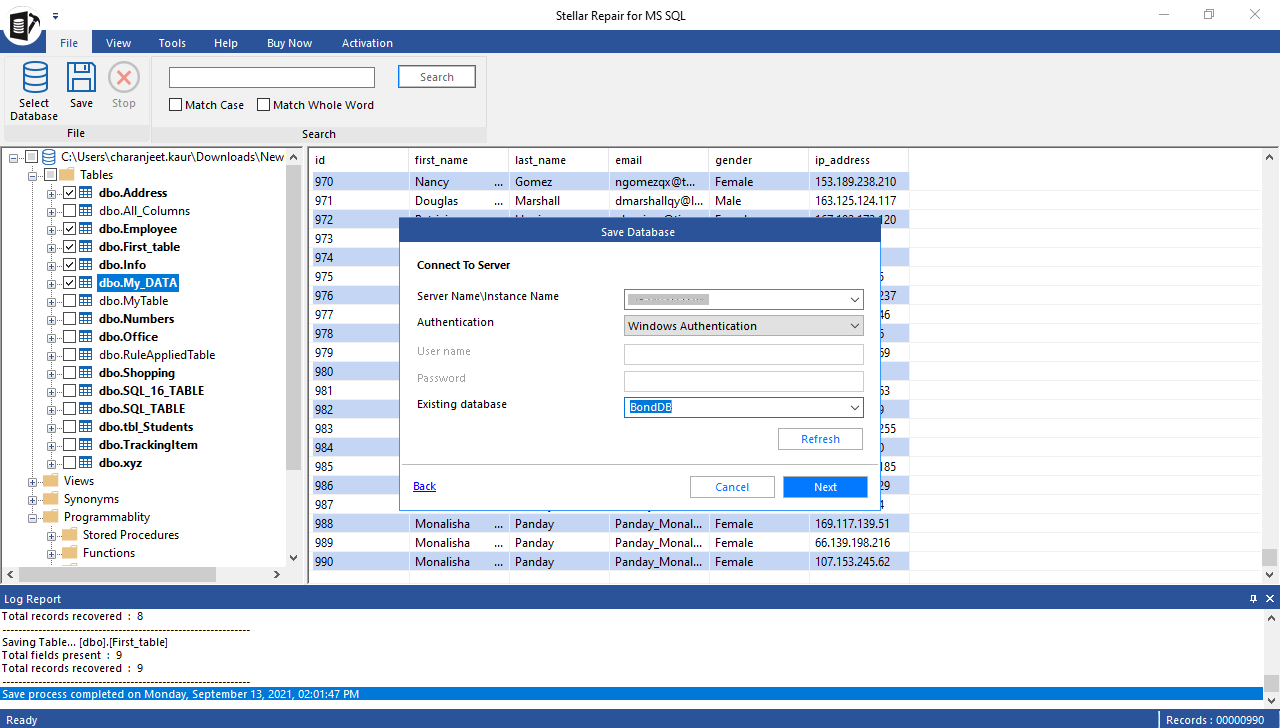 Choose an appropriate file saving mode and click 'Save.'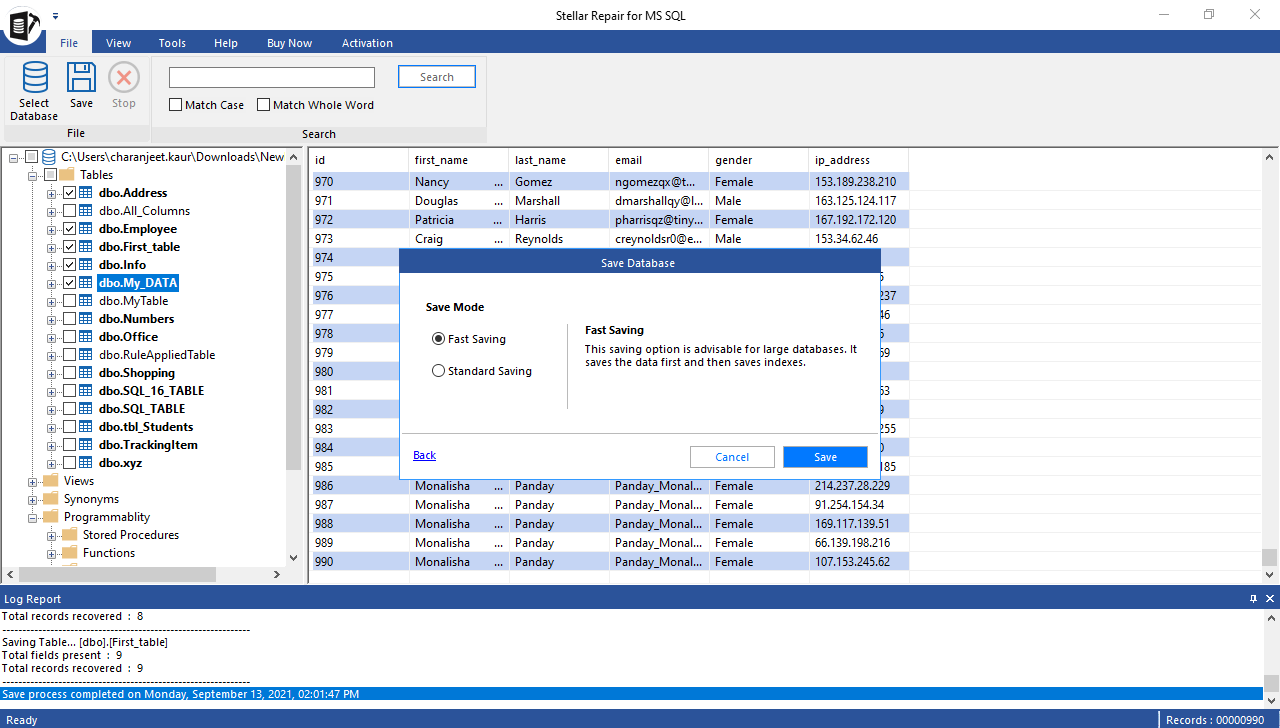 You will get the 'File saved successfully' message on completion of the saving process.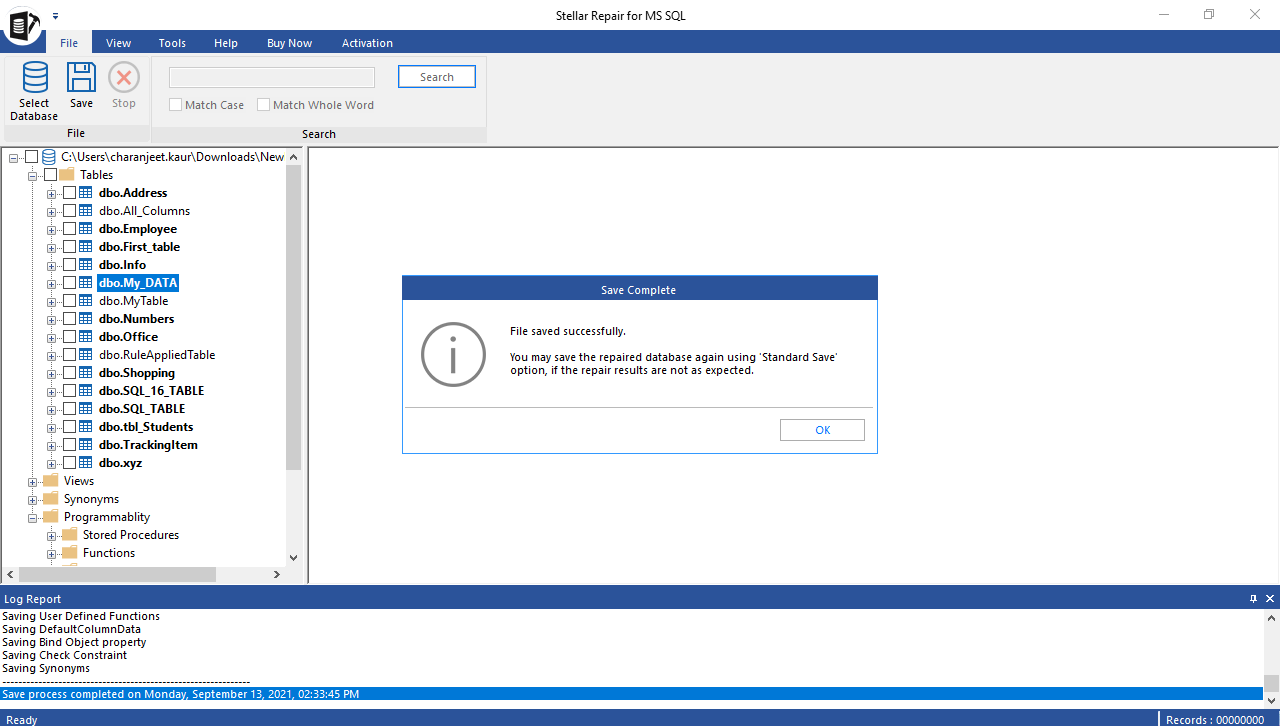 Navigate to the location where you have saved the repaired database. Open the database and you can see deleted records in the database.