Best Tools to Manage Personal Folders Files in Microsoft Outlook
Working in the same organization for a significant time and using the same Outlook account as email client may sometimes create issues, especially in the personal folder files. It is essential to manage Outlook personal folders files for seamless communication and keeping the information intact. This further helps in managing and optimizing Microsoft Outlook performance.
But the problem is that most users are not aware of what is a personal folder file, where it is located, and how should the users manage the Personal folders files in Outlook?
What is Personal Folder file in Microsoft Outlook?
In Microsoft Outlook, personal folder file is the storage file with .pst extension. Unlike Offline storage Tables or .ost, this file is located in the local machine and cannot be synced with Exchange server.
Personal Folders contains all the components of Outlook such as messages, contacts, forms, files, and more and users can work with Personal Folders like any other file.
What is the location of Personal Folder file in Outlook?
A personal Folder file is available with.pst extension at:
"C:\Users\ (Name of User)\AppData\Local\Microsoft\Outlook"
How can you manage Personal Folder file in Microsoft Outlook?
Personal folder files or PSTs are prone to corruption. Storage drive failure, huge sized PST, improper or abrupt system shutdown, software related issues are some of the common problems that may lead to corruption in PST file.
Microsoft Inbox Repair Utility or Scanpst.exe can repair corrupt PST files but it has a few limitations. It sometimes not able to repair sizeable personal folder files and may not be helpful in the case of severely corrupt PST file.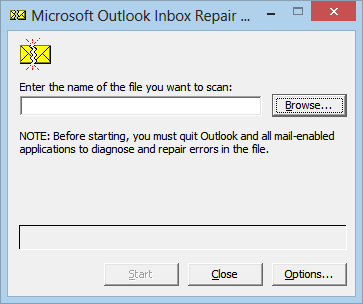 The Outlook PST Repair software in Stellar Toolkit for Outlook serves as a better alternative in such cases. It repairs personal folder safely and recovers all the mailbox components in a PST file, while keeping the original form intact.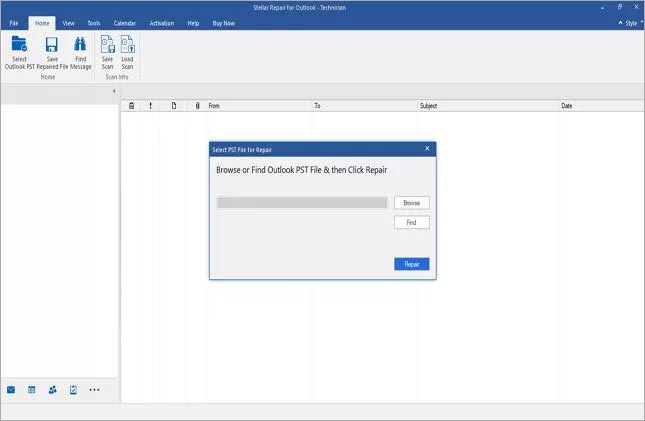 Sometimes, the OST file is unable to sync with Exchange server or the user account is deleted. In that case, the OST file turns to orphaned state and the mailbox data stored inside it becomes inaccessible. The orphaned OST file cannot be updated, and hence, there is no information update through Outlook. The problem can be solved quickly by using the OST to PST Converter in Stellar Toolkit for Outlook. The software helps convert single or multiple OSTs (in a batch) into PST files. Users can configure new Outlook profiles, sync them with the Exchange server and import the newly created PST files.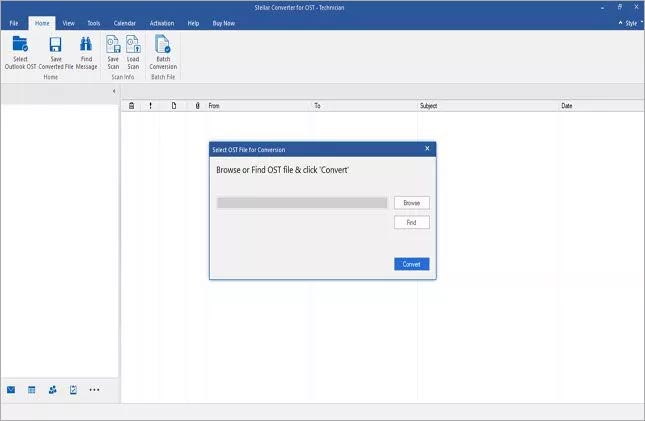 The software also helps minimize the chances of corruption by compacting the personal folder files, thereby avoiding them from becoming over sized which is a cause of PST corruption. Users can enable automatic compaction of PST file or save all attachments into a new PST to reduce PST file size automatically and secure them.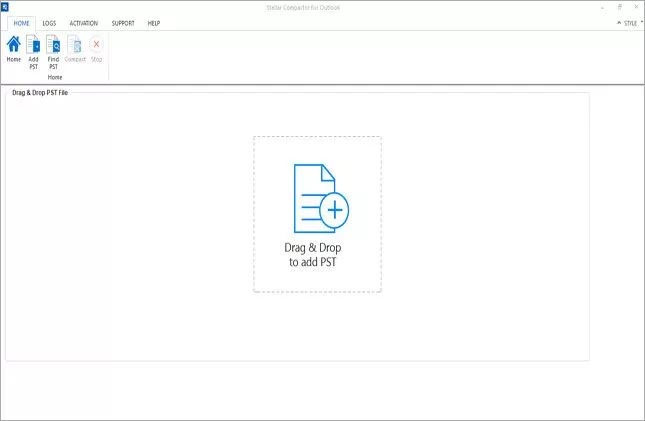 Further, PST Splitter splits large PST files into smaller personal folder files based on date, size, etc. The file splitting utility of Stellar's Outlook Toolkit helps the users to increase the efficiency of their email client. Splitting and saving large data files into smaller units reduces their chances of corruption. Also, the mailbox data is not stored in a single file but distributed in different files, hence, there are less chances of data loss. And most importantly, the personal folder files can be password-protected for ultimate data security.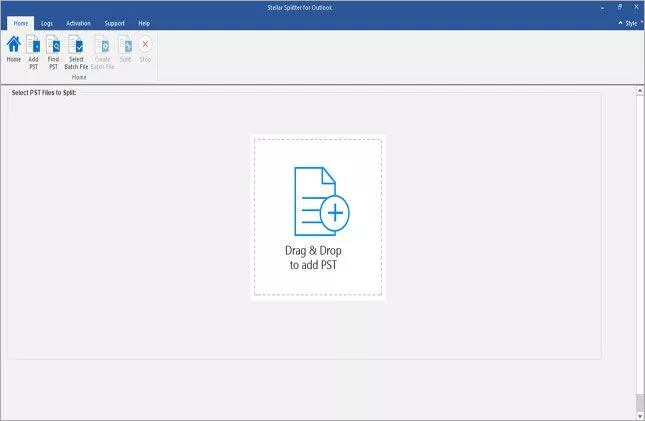 But, what if the user forgets the PST-file password? The personal folder file manager or Stellar Toolkit for Outlook suggests alternative passwords to open the PST files and recover lost or forgotten password. This feature keeps the user tension-free and ensures the security of confidential data.
Sometimes, while deleting the duplicate emails, users may also end-up deleting the critical emails. The Remove Duplicate Emails from Outlook component of the software toolkit removes all duplicate emails from the mailbox with precision. Also, the Recover Deleted Emails component helps recover the deleted emails along with attachments and other mail components.
Users often find it clumsy to merge two PST files; reason being outlook mailbox size is increased considerably because of redundant mail items. In extreme case, the Outlook may also slowdown. The Merge PST component of Outlook email toolkit merges multiple personal folder files and ensures that there is no redundancy due to duplicate mail components. The software saves the user from inherent problems of merging PST files.

All-in-one Solution: Try Stellar Toolkit for Outlook to manage Outlook personal folders files and your all Microsoft Outlook issues like Corrupt PST, conversion from OST to PST, Duplicate emails, missing emails, large mailbox size, lost Outlook password & many more.
Conclusion
Microsoft Outlook is an established email client, widely preferred due to its inherent features and ease of use. However, prolonged use of an Outlook account would result in over sized personal folder files, unless archived and maintained diligently, which may affect Outlook performance; it may slowdown and the PST may get corrupt, resulting in data loss and other problems. In such cases, it becomes crucial for Outlook administrators to resolve the issue within the least possible time.
Such issues can be resolved easily and quickly with software such as Stellar Toolkit for Outlook which efficiently manages personal folder file in Microsoft Outlook using 8 different tools.
The outlook toolkit helps maintain and optimize Outlook profile and ensures business continuity.
See what Experts say about the Software: