How To Recover Permanently Deleted Word Documents for free?
Summary: Word files can be deleted anytime but now those files recovery becomes extremely easy task with Stellar free data recovery software. If you don't want to get your deleted files in risk then Stellar data recovery software is optimal choice.


Picture this. While clearing a folder, you have accidentally deleted an important Word file, on which you were working for a week. The moment you realized it, you checked the 'Recycle Bin', but it was of no use, the reason being, you used the Shift + Delete command. You run into a state of despair, wondering how you can recover your permanently deleted word documents for free?
You can lose or delete your word document anytime, anywhere & for any reason.
The reasons can be anything like:
Shift+ Delete Command Usage
Accidental Hard Drive Formatting
Command Prompt Used for Erasing Files
Recycle Bin bypassing
Recycle Bin Empty
How to Recover Deleted Word Documents for Free???
To cater to a data loss crises, there are several Free DIY methods. Using these free methods, a user can easily recover word documents in no time.
Method 1: Download Free Word File Recovery Software
A good & free windows word file recovery software can easily help to recover your lost word document whether it has been accidentally deleted from the recycle bin or has been removed during hard drive formatting. Free word recovery file software by Stellar,  is one of the most award-winning tool to recover lost or deleted word document in a matter of time.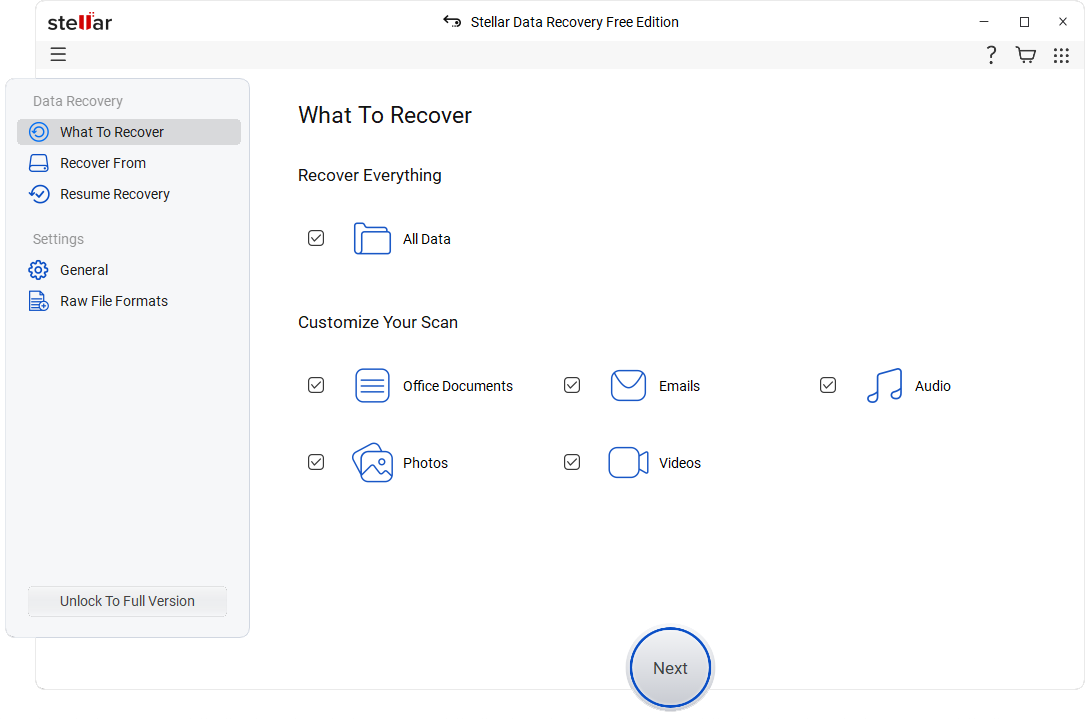 Many top reviewers and tech magazines like PC Mag have suggested Stellar's file recovery software as the world's best & a sure-shot solution for deleted word document recovery. This software works efficiently on all major Windows versions including Windows 10. Check it Out Here:

Method 2: Locate the Word Backup File
For this, you first need to ensure that you have a backup enabled on your Word. Follow the below-stated simple steps to recover your document by searching the Word Document Backup File (.wbk):
Go to Microsoft Word, click and open it.
Go to the File tab.
Click on Delete Word Document Recovery option
Go to File again and choose the Open option
Click on the Lost Word Document and How to Recover
Select the folder where you have stored the document
Click on the Backup File
Click on Open
By the end of this process, the unsaved word document recovery will will be complete.
Method 2: Use Word's Auto Recover Tool
Luckily, Microsoft Word has an inbuilt Auto Recover tool associated with it. Using this tool, you can recover your accidentally deleted Documents. The process is very simple. Just Open the Word Document, and on the left side, you will see all the recoverable word files. If still, you have not found deleted files, then you can manually look for AutoRecover file option.
To Manually Access AutoRecover files follow these simple steps:
Go to Microsoft Word
Click and open Microsoft Word
Go to Files tab
Select Recent
From the menu, choose Recover Unsaved Documents
Browse for the file in the list
Click on it and restore it.
The process is completed!
Method 4: Search Temporary Files to Recover Deleted Word File

Usually, temporary files are created in the system's temporary files folder for all the files. You can try it once to find the Word Document. To recover word document using temporary Files, follow these simple steps:
Click and Open Windows Search
Search for *.tmp files or check C: Documents and Settings*USERNAME*Local SettingsTemp
Prior to accessing this folder, firstly ensure that the option to see hidden files and folders is enabled. Always open the temporary file using a notepad.
Method 5: Use Previous Version tool to Recover unsaved Word Document
Accidentally closing word document may cause the unsaved word document and may left you with a question like how to recover unsaved word document?. The simple answer of this question is the inbuilt tool of Windows i.e. "Previous Version Tool". You can try your luck by using this tool as it give option to restore document to different available previous versions.
Bottom Line
Microsoft Word Document is the most widely used Office application by Standard as well as Professional users. However, it is not fail-proof. There are several freeways available by which users can easily recover their deleted word document. Usually, manual methods work in most scenarios, but since it is a tedious process, and are prone to errors, resorting to a third-party free data recovery software would help. Here, Stellar Windows Data Recovery- Free Edition serves this purpose well.
Was this helpful?