Stellar Converter for Database software allows you to convert MS SQL database records to MySQL database format, while preserving your database integrity.
Prerequisites for MS SQL to MySQL conversion:
Install MySQL database on your system
Establish the connection to MySQL server
Provide a root folder that contains at least one source database and ibdata file for the target database.
Make sure that ibdata file is stored at the same location as MySQL database
Free disk space must be equivalent to the size of the selected database
Follow these steps to convert MS SQL database into MySQL:
Step 1: In the 'Select Database' dialog box, select MS SQL as your source database type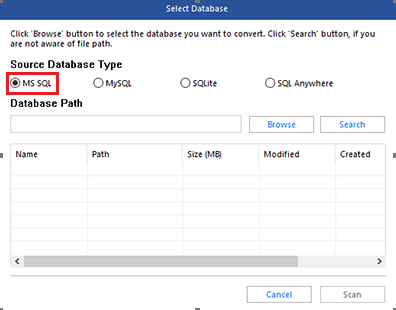 Step 2: After selecting the source database type, click Browse to open the database file you want to convert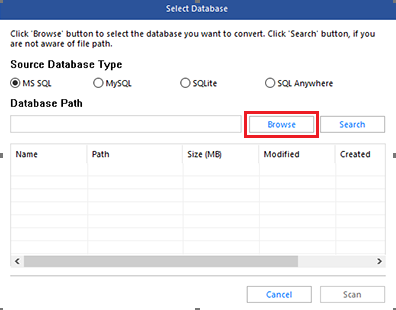 NOTE: If you are not aware of the MS SQL database file path, click Search to find MS SQL database files in your computer's hard drive or folder.
Step 3: Once you have selected the file you wish to convert, click the Scan button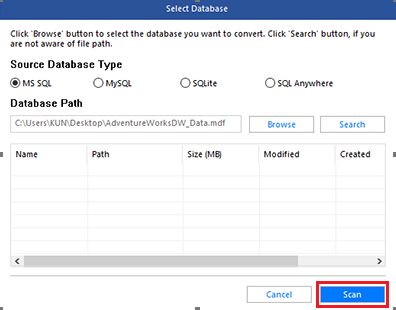 Step 4: When the 'Scan complete' dialog box pops-up, click OK
Step 5: Preview the data of the scanned files to verify what all data can get converted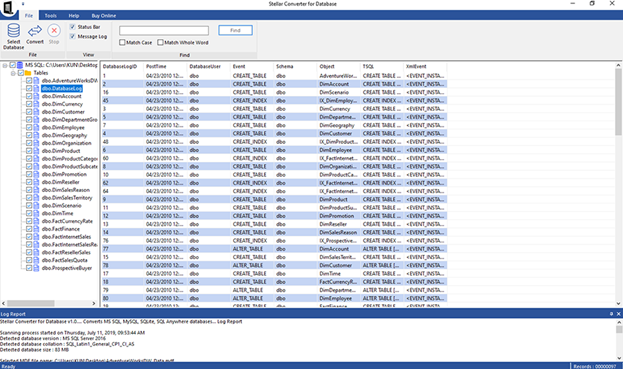 Step 6: After previewing the database files, click Convert from the File ribbon

Step 7: In 'Convert and Save Database' dialog box, select MySQL under Select Database Type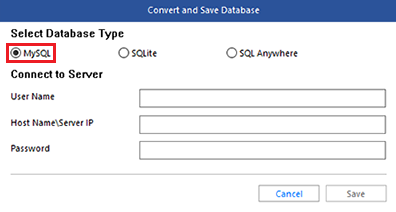 Step 8: Under 'Connect to Server' fill in the required details, and click Save
Step 9: When the 'Selected Database Converter Successfully' message is displayed, click OK.