Stellar Drive Monitor is an advanced utility of Stellar Data Recovery Professional that offers a 'Clone Disk' option. This option helps recover data from hard disk with lots of bad sectors. Using this Clone Disk option, you can create a replica of your entire hard drive (source disk) to an external drive (target disk). For this, you need an external storage drive with a similar or larger storage capacity than the source disk.
To create a clone of your hard drive, follow the given steps:
a. Download, install, and launch Stellar Data Recovery Professional on your PC or laptop.

b. On the 'Select What to Recover' screen, click the Waffle Menu icon and choose Monitor Drive.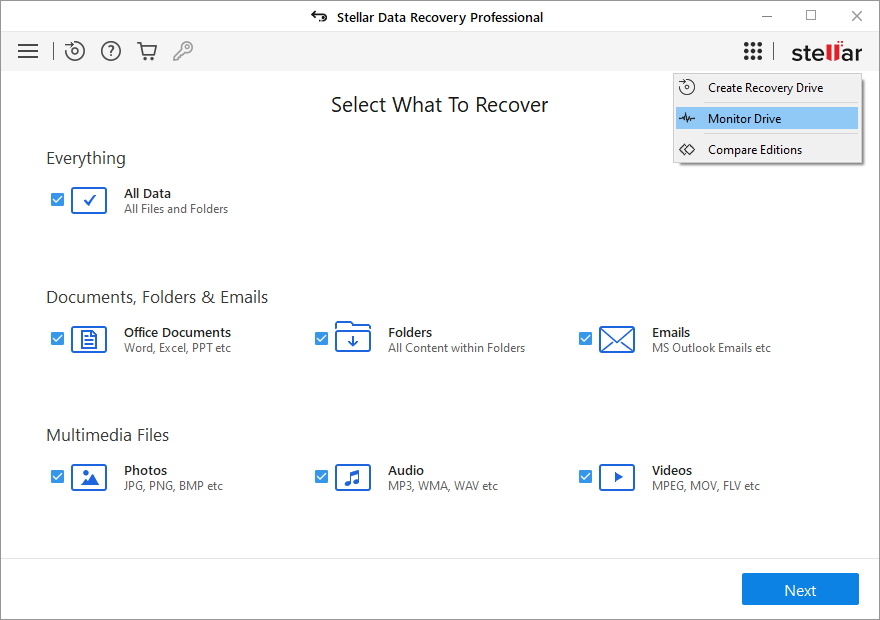 c. Next, locate and click Clone Disk.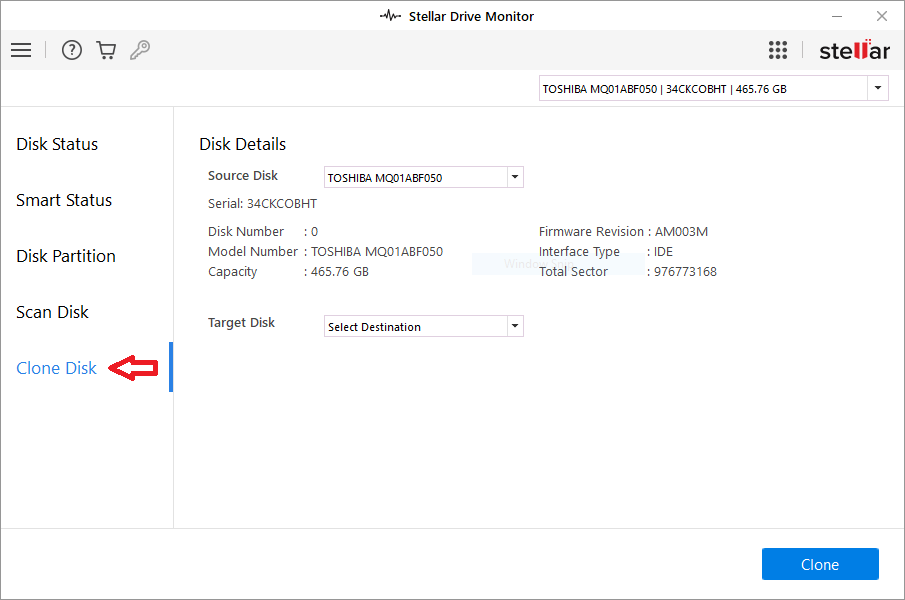 d. Click Select Destination mentioned against the Target Disk option and choose the external drive to create the existing drive's replica on it.
e. Finally, click Clone.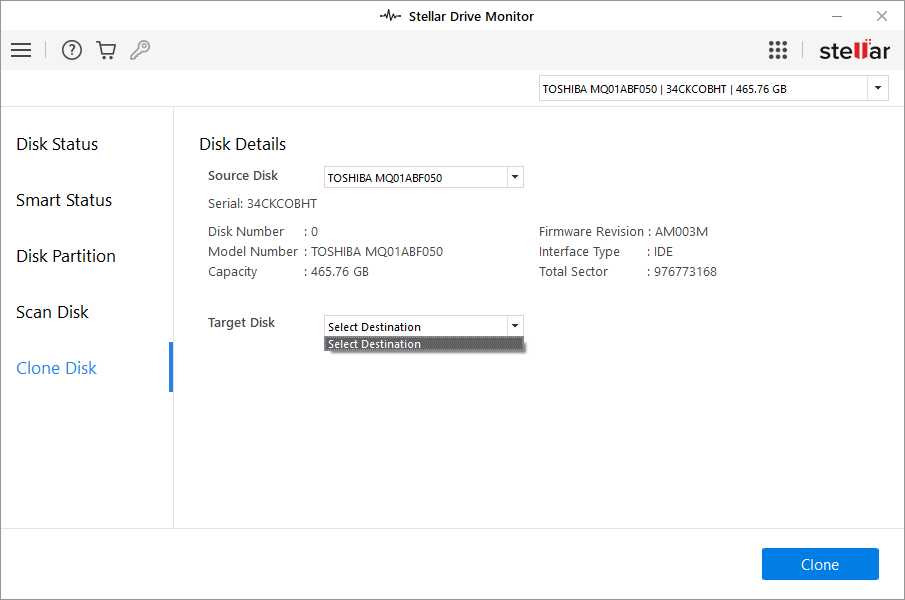 You'll be able to clone your drive on another drive successfully.